It almost feels like summer outside, but today we're sharing a real slice of summer in Canmore with this beautiful wedding at Quarry Lake and Murrieta's from Eric Daigle Photography. Sara and Ben held a rustic and elegant wedding in Canmore this past summer, holding a beautiful ceremony at Quarry Lake, surrounded by the natural beauty of the area. A gorgeous colour palette of navy and pink complimented with burlap and natural elements created the perfect combination of rustic elegance.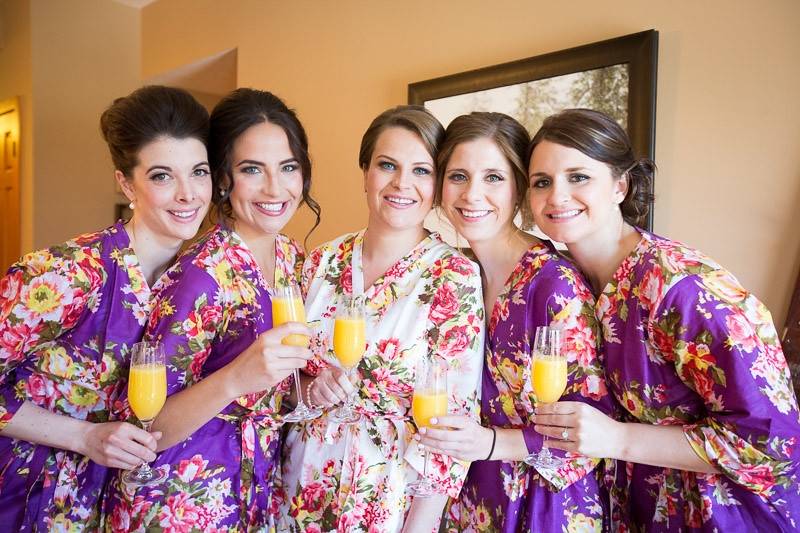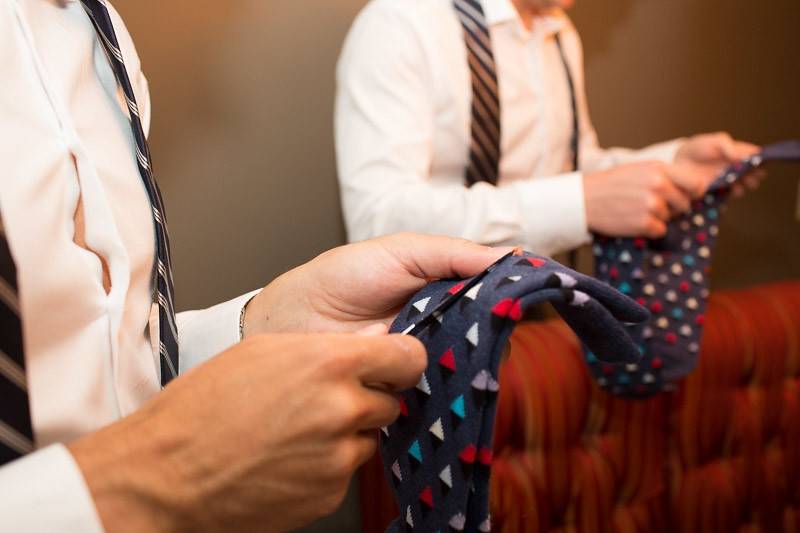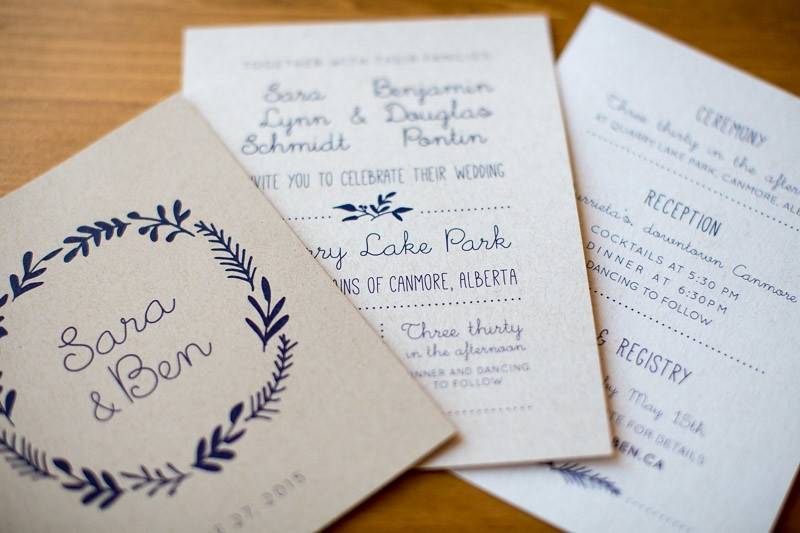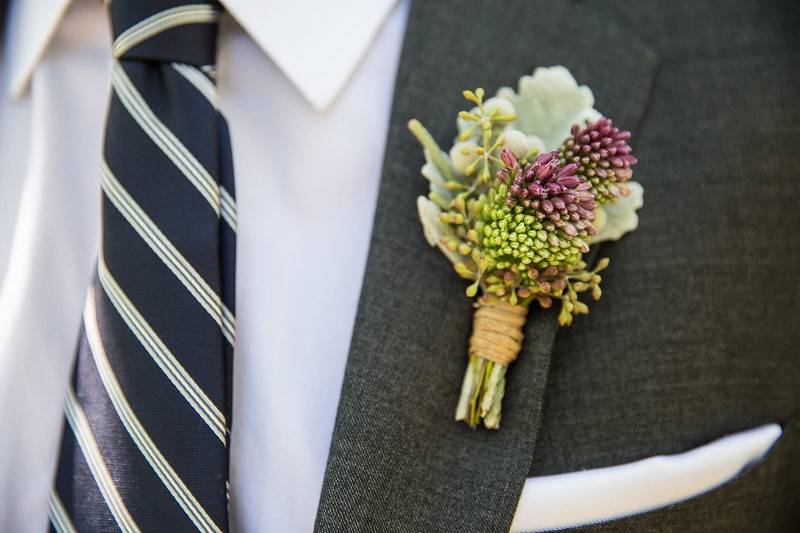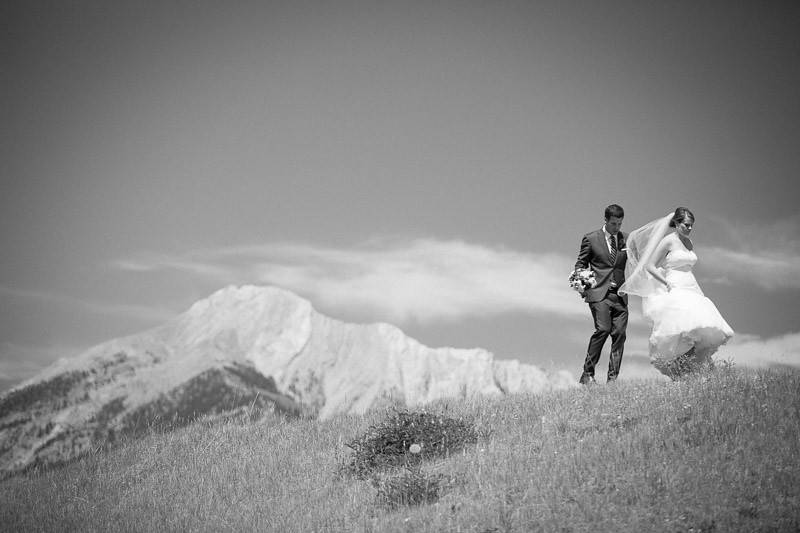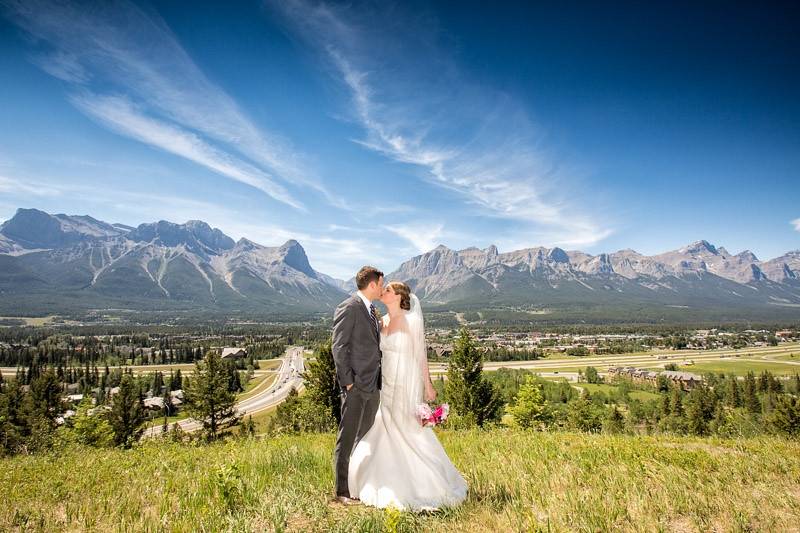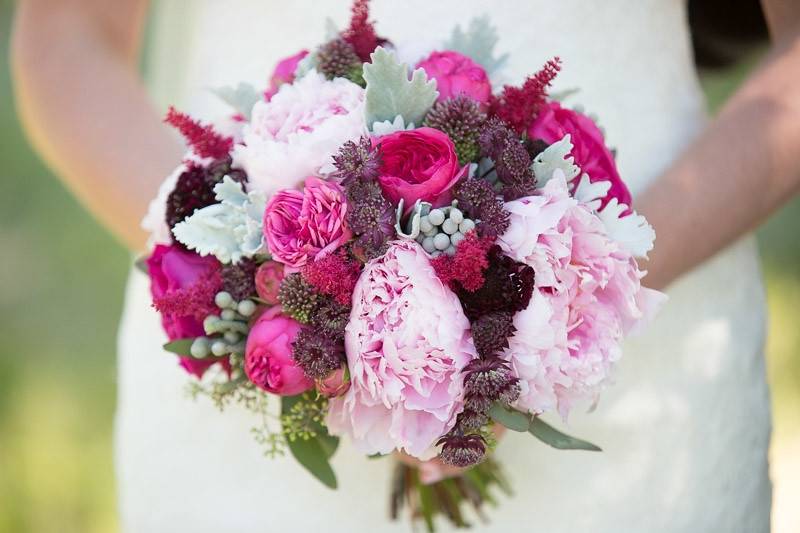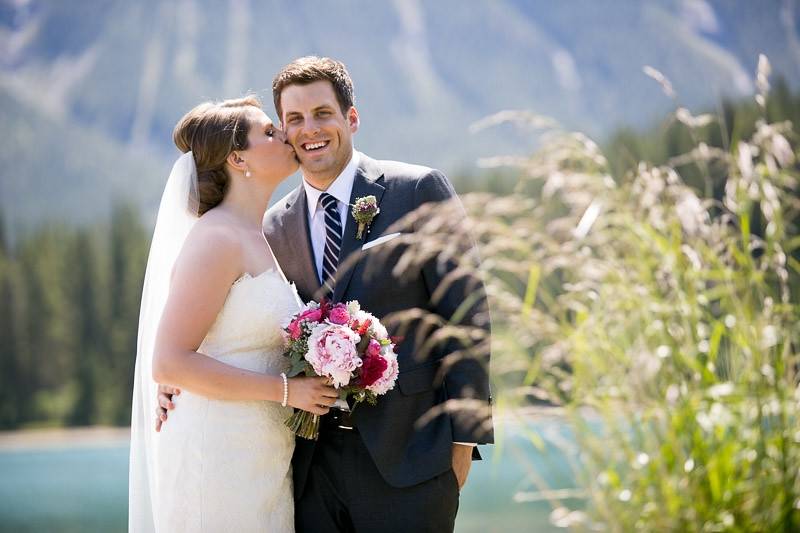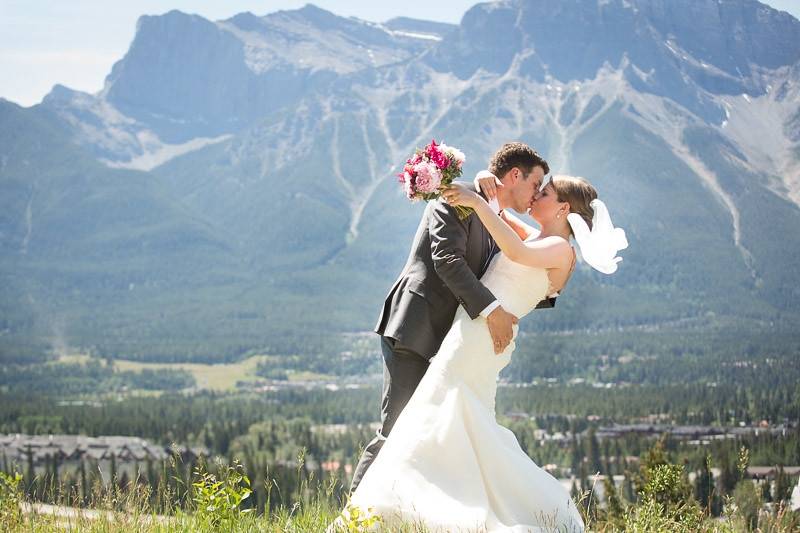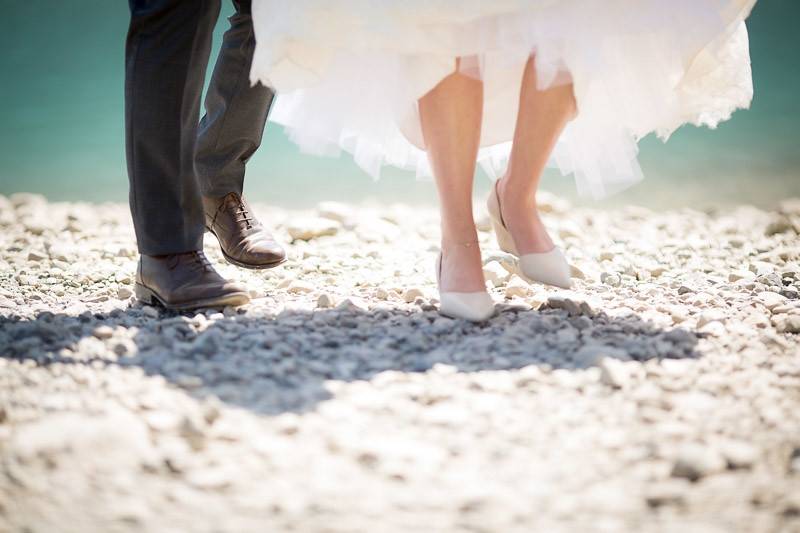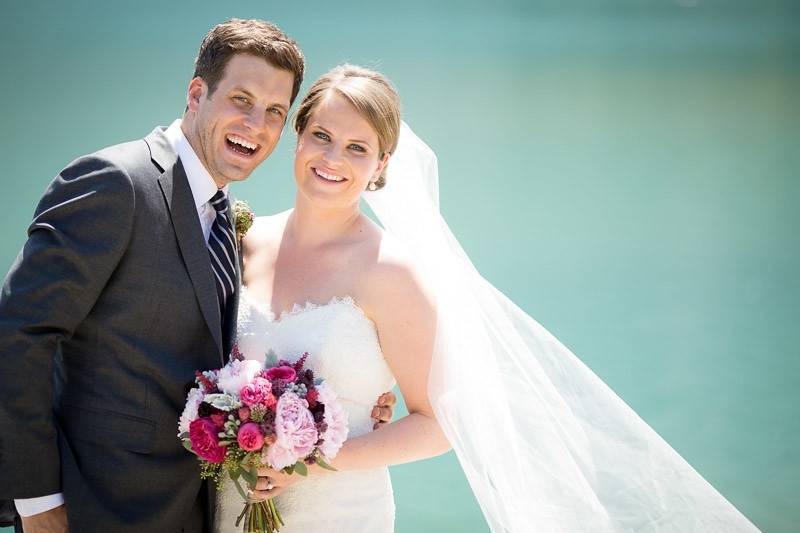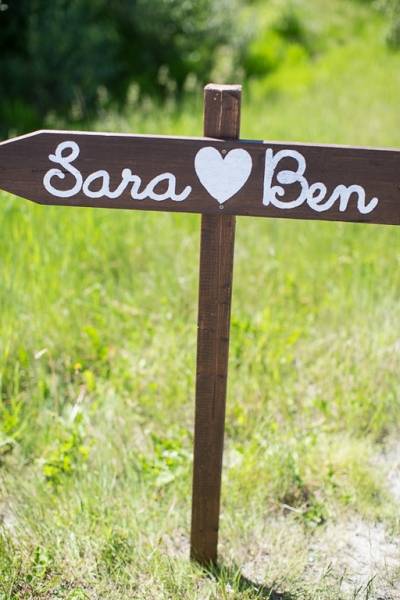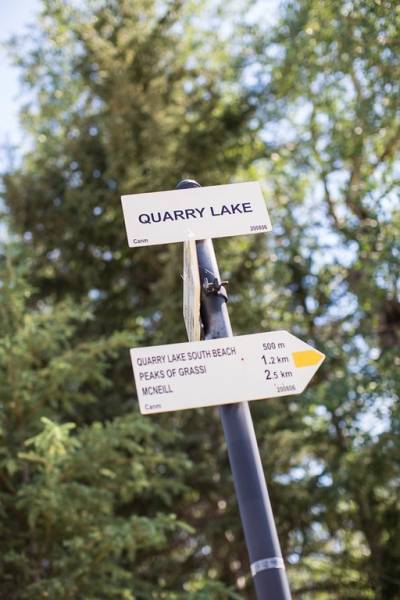 Quarry Lake Park is a fabulous location for an outdoor wedding ceremony in Canmore. It brings gorgeous mountain views in a natural and beautiful setting. Their is parking approximately 300 metres from the site and pit toilets are nearby. Quarry Lake Park can accommodate a wedding or event of up to 170 people. It is important to know that the park will not be closed to the general public during your event. Weddings can be booked up to one year in advance through the town of Canmore.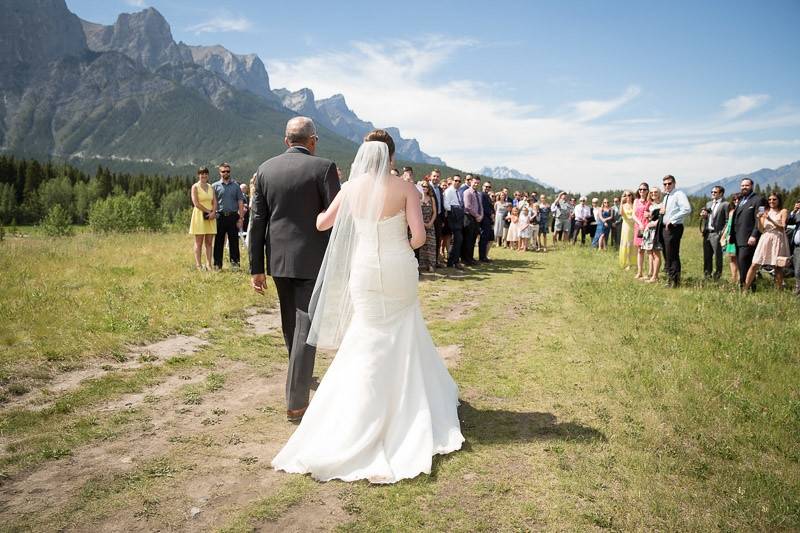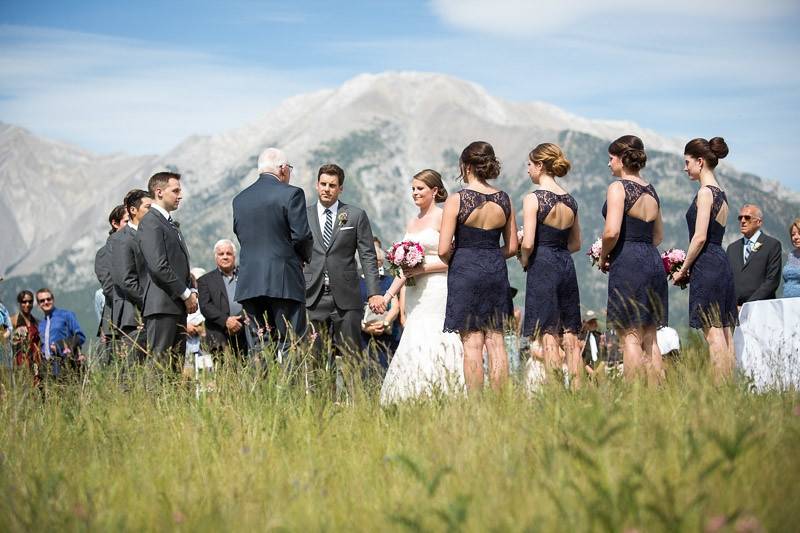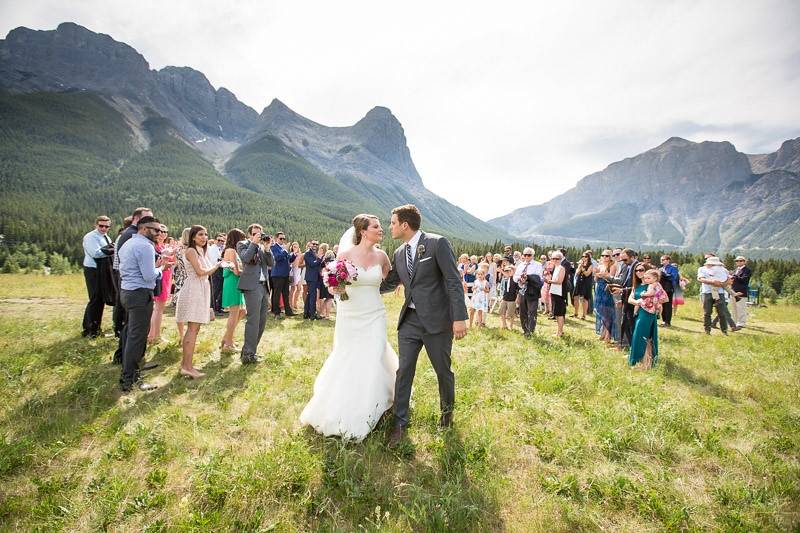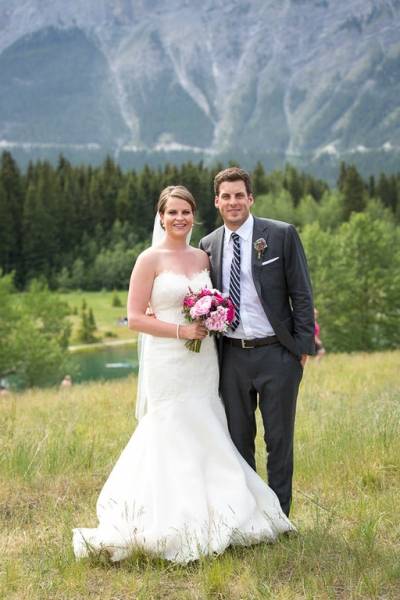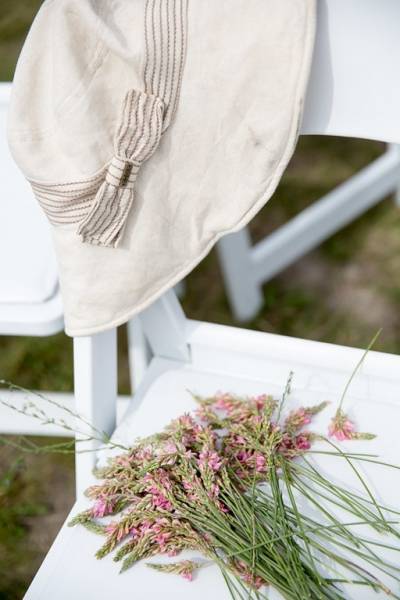 Sara and Ben followed their outdoor ceremony by an incredible Canmore reception at Murrieta's filled with amazing food, laughter, dancing and celebrating long into the night. Murrieta's was the perfect venue to compliment the rustic and elegant feel of the wedding and we love the gorgeous long tables and incredible views at Murrieta's.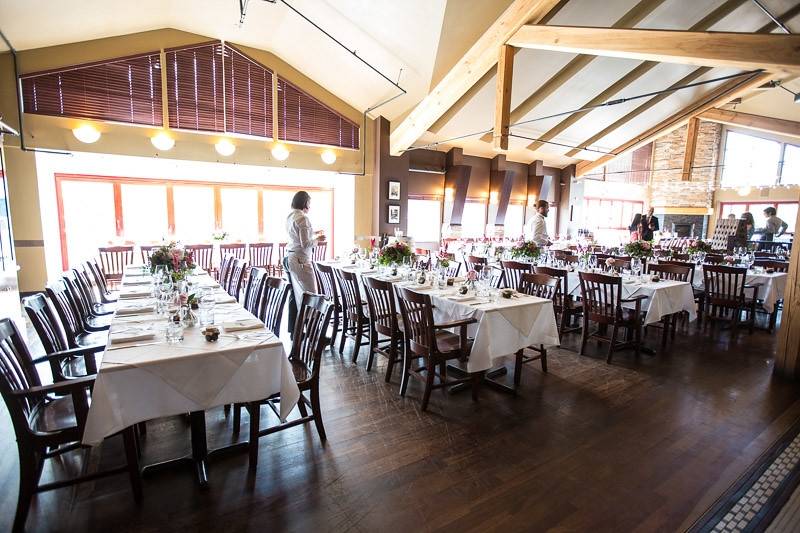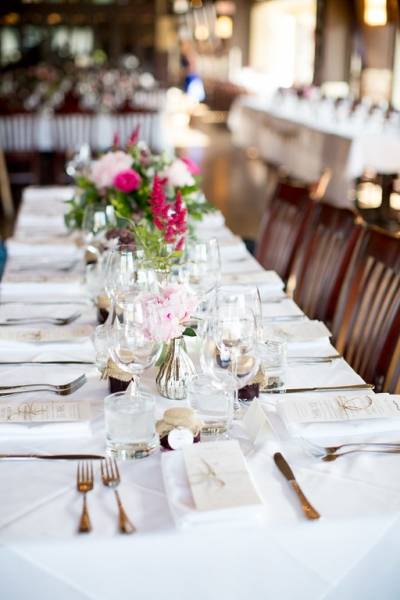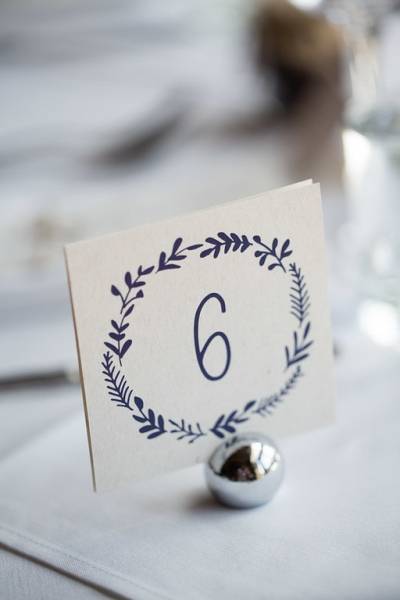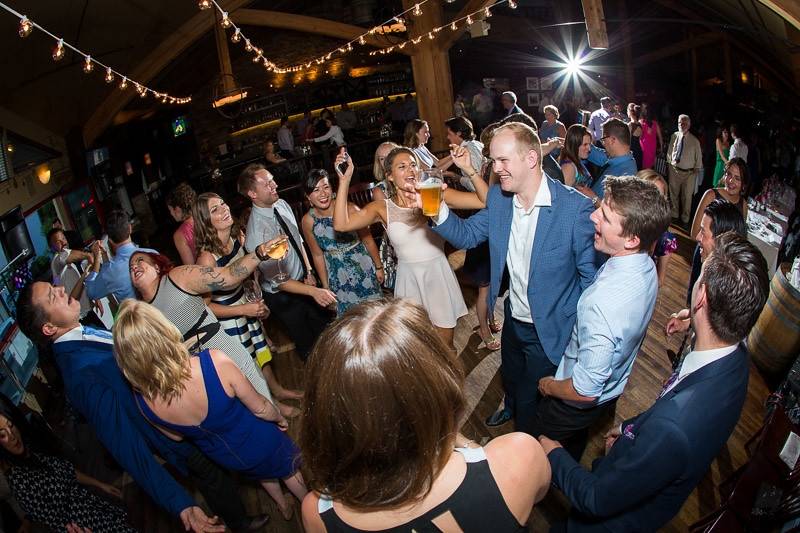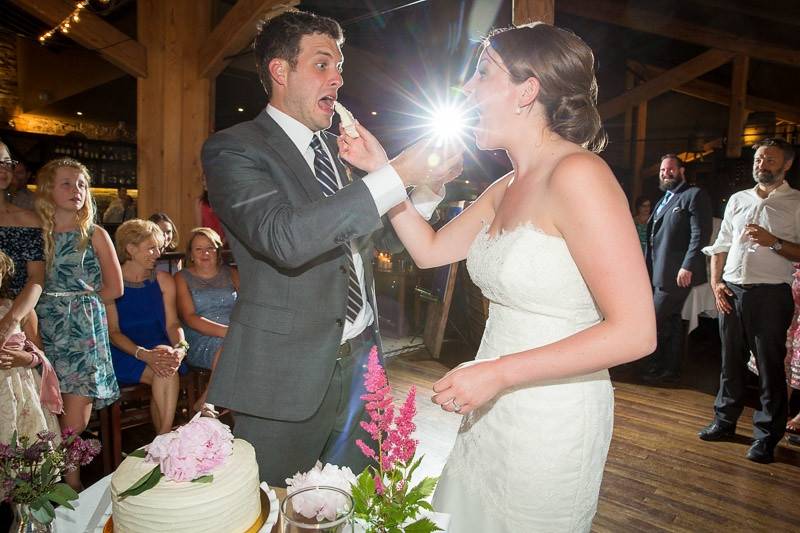 Canmore wedding photographer, Eric Daigle Photography is a member of our mountain vendor list and we can't recommend him enough! He has been photographing weddings for years and has a great understanding of the area, the mountains and all of the wedding locations...not to mention he's easy and fabulous to work with.