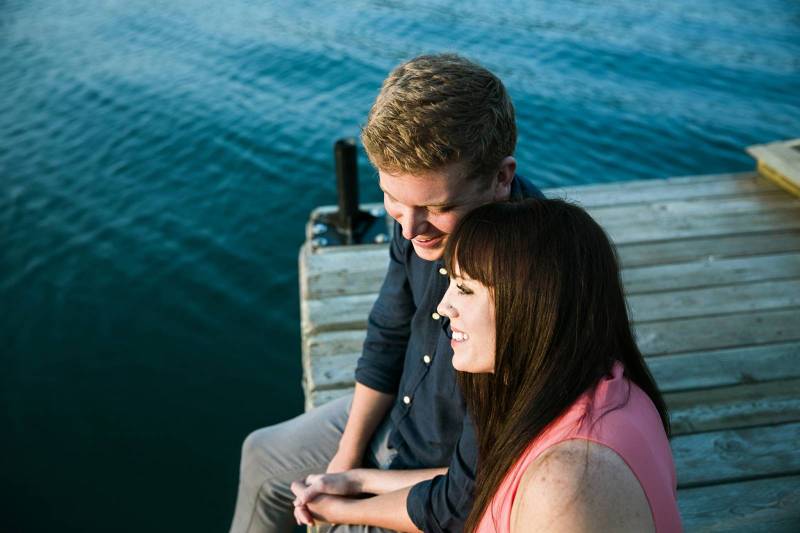 Oh the beauty of Lake Minnewanka was captured perfectly in this gorgeous engagement session from The Mou Studio. There is something magical about this place as the vast beautiful blue water meets the soaring peaks of the Rocky mountains. It's the perfect place for engagement photos near Banff and the perfect place to enjoy the day.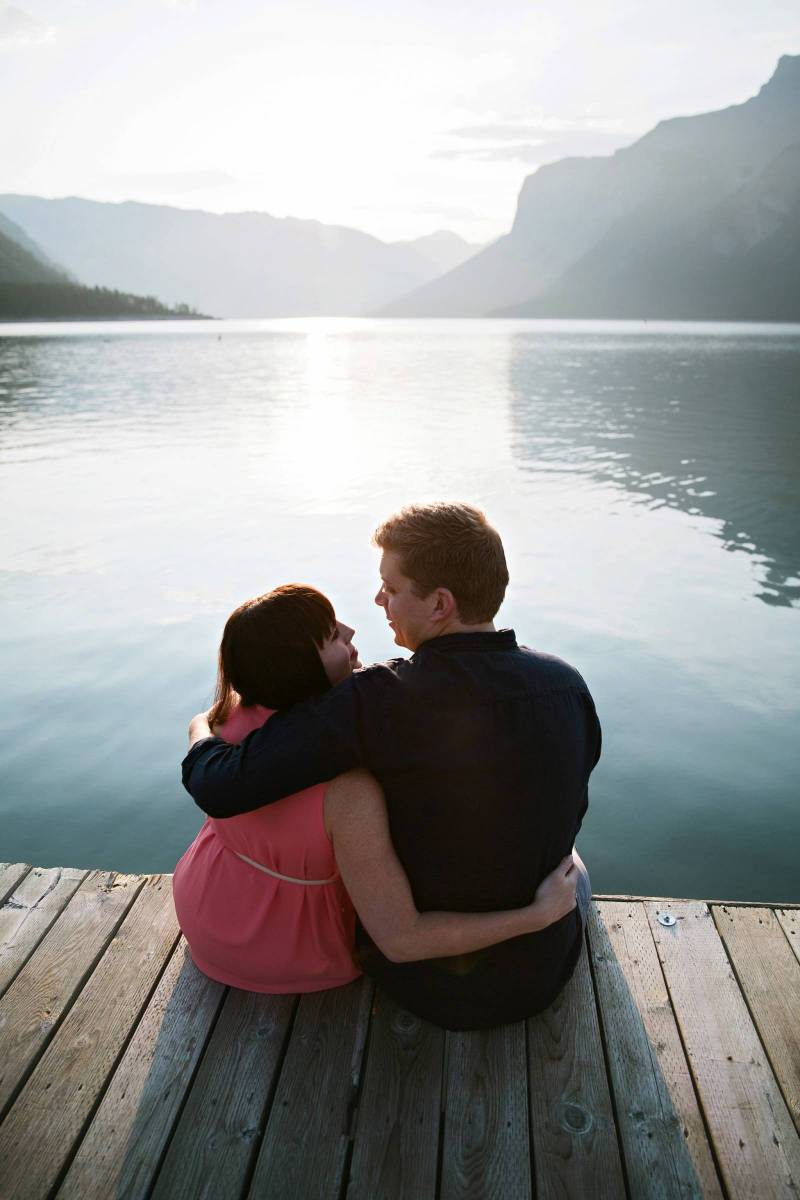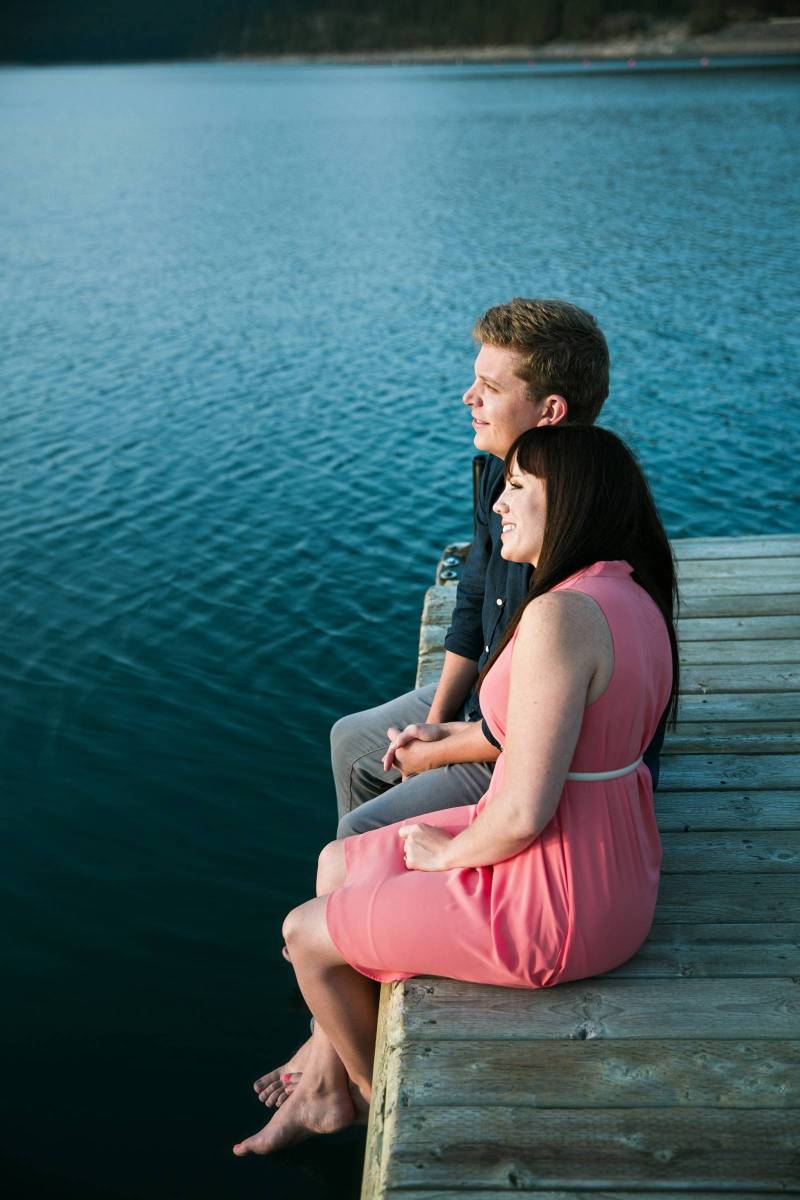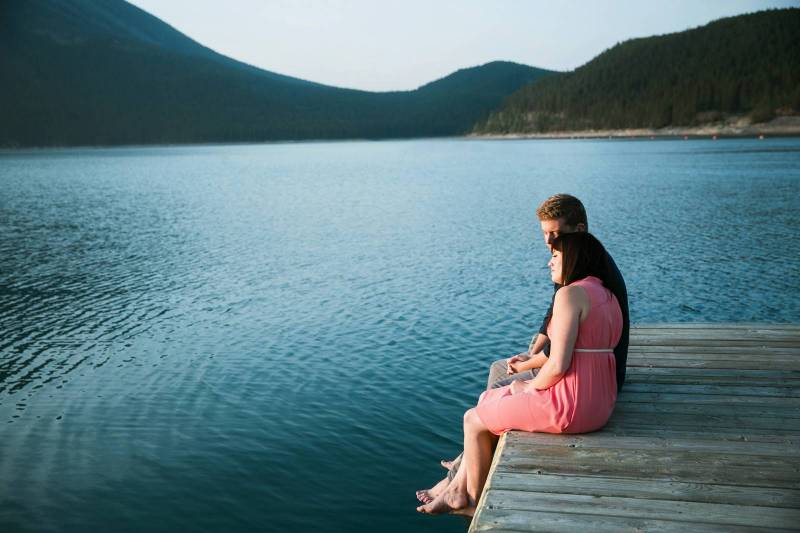 Danielle and Clay met while they were working on the same project through a mutual friend. They started talking and the relationship quickly grew, Clay had an uncanny way of making Danielle laugh and it didn't take long before they were head over heels in love.

Clay proposed out at his cottage in Ontario. They were headed out for a normal day fishing (or so Danielle thought) and he took her to a river that ran off the lake where he asked her to drop the anchor off the pontoon boat and watch it until it touched bottom. Danielle was watching it go down and trying to tell when it hit the bottom when Clay told her it was good and she turned around to find him down on one knee. It was absolutely perfect!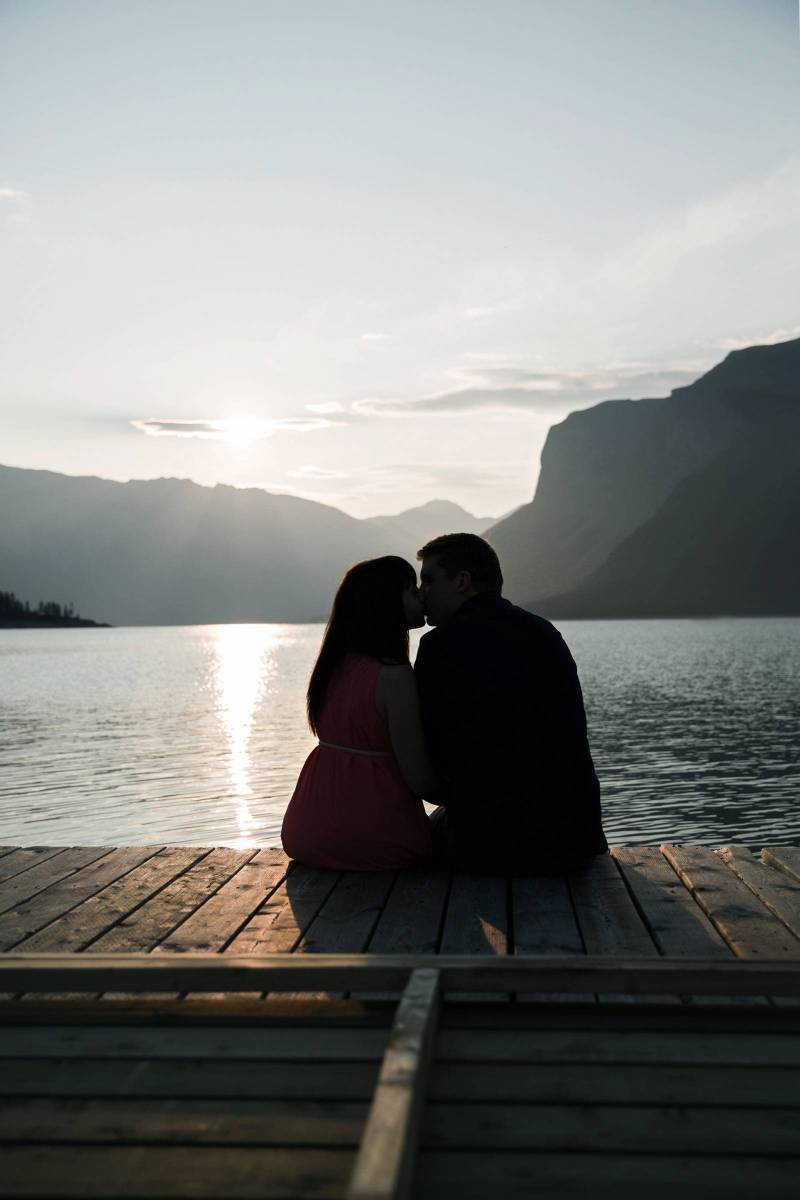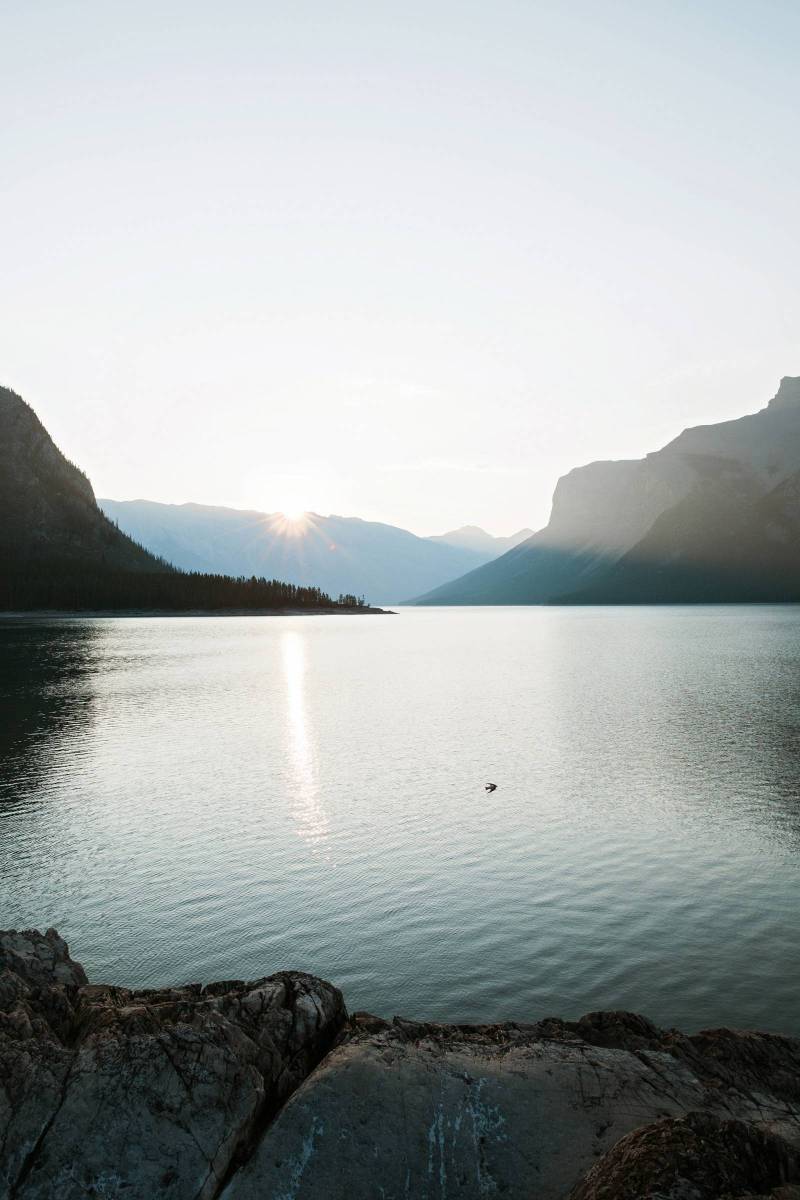 Danielle and Clay chose to take their engagement photos in the mountains because it is simply the most beautiful place and scenery around (we definitely agree!) and it didn't matter what the weather was like in the mountains as they are always gorgeous.

Danielle and Clay were married this past October back in Toronto at the gorgeous Sunnybrook Estates4. When are you getting married and where? We have already gotten married - Oct 3, 2015 was our date. We were married in toronto at a gorgeous venue called Sunnybrook Estates.