The weather didn't exactly cooperate for Kalista and Ray's gorgeous Canmore wedding, but they managed to find some last minute polka dot rain boots and a few great umbrellas to turn the rain and clouds into a picture perfect moment. Of course their Canmore wedding photographer, Kim Payant Photography didn't bat an eye at the rain either and pulled together some gorgeous misty mountain wedding portraits they are sure to cherish forever!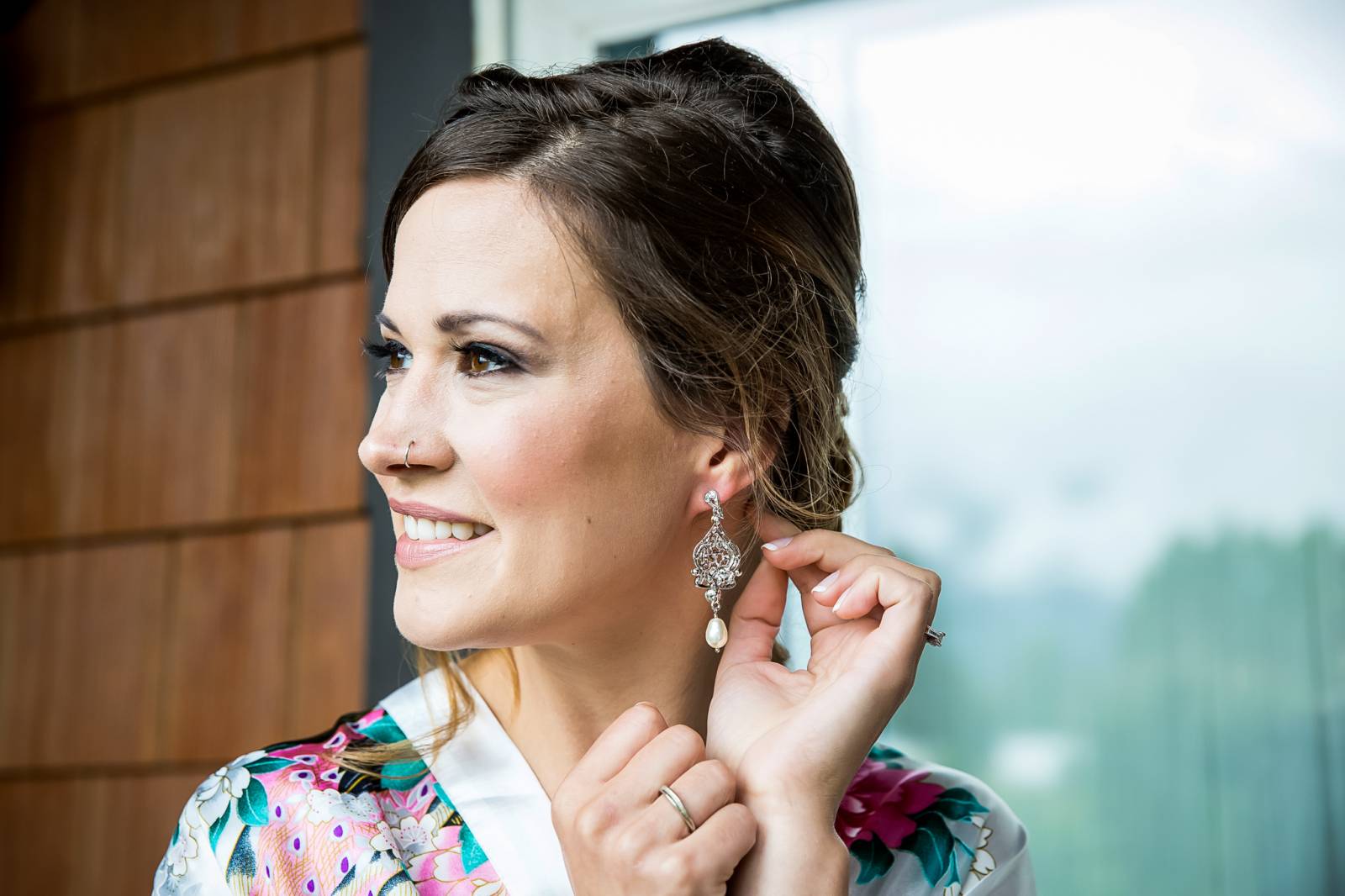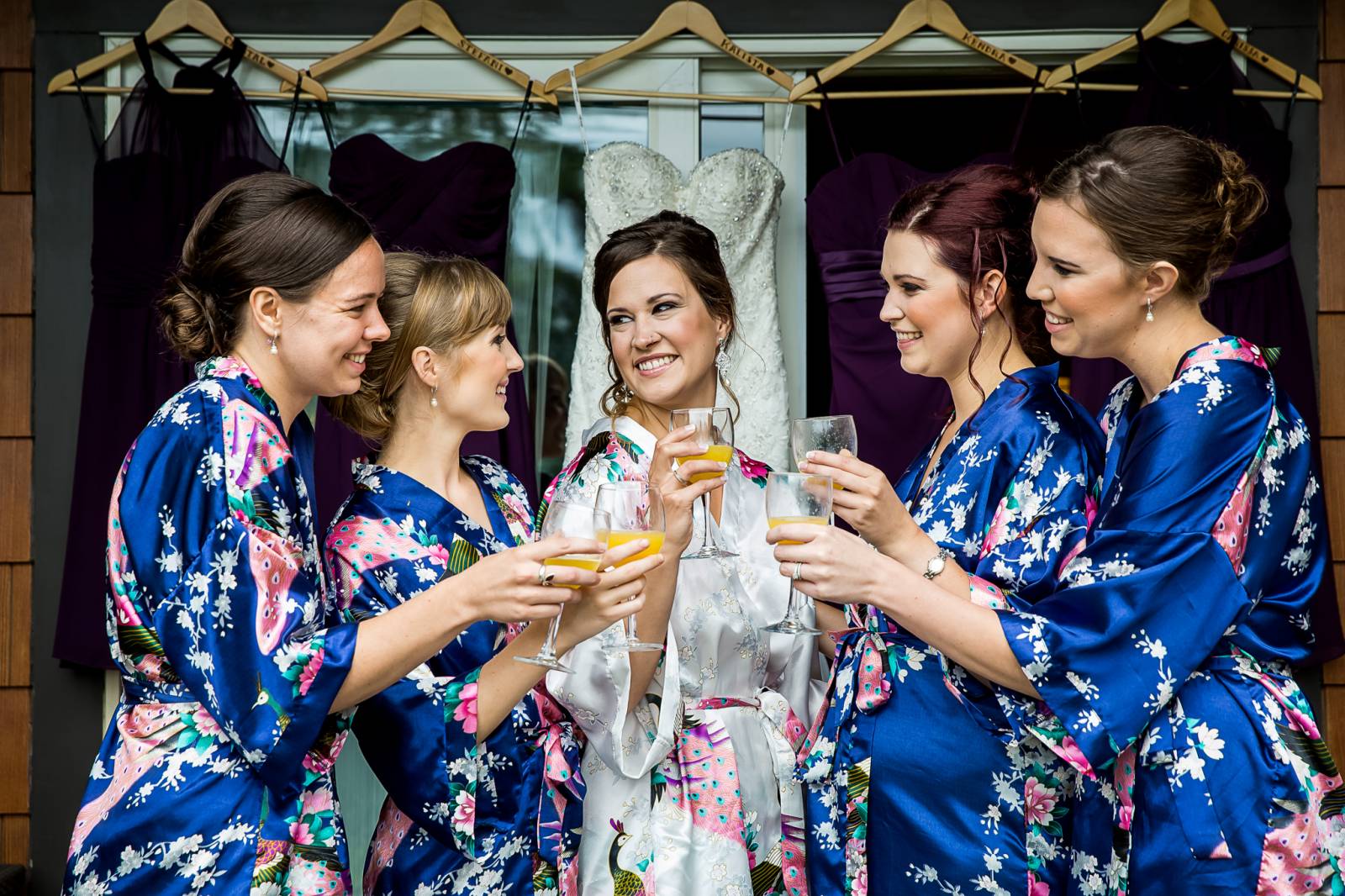 Kalista and Ray met through mutual friends and instantly hit it off! They exchanged numbers and it wasn't long before the two of them were head over heels in love and Ray began planning how he would propose to the love of his life. Ray decided to use his own birthday plans and special dinner as a decoy for proposing. He wrapped the ring up and addressed it as a present to himself and then hid it in Kalista's purse thinking she would find it. Unfortunately, Kalista's purse was a mess and she didn't even see the package while they were out for dinner. But Ray was quick on his feet and was not going to let the day get away with him so he placed the "present" on Kalista's pillow before she headed to bed. When she found the present she was thoroughly confused but opened it up and found the surprise of her life inside!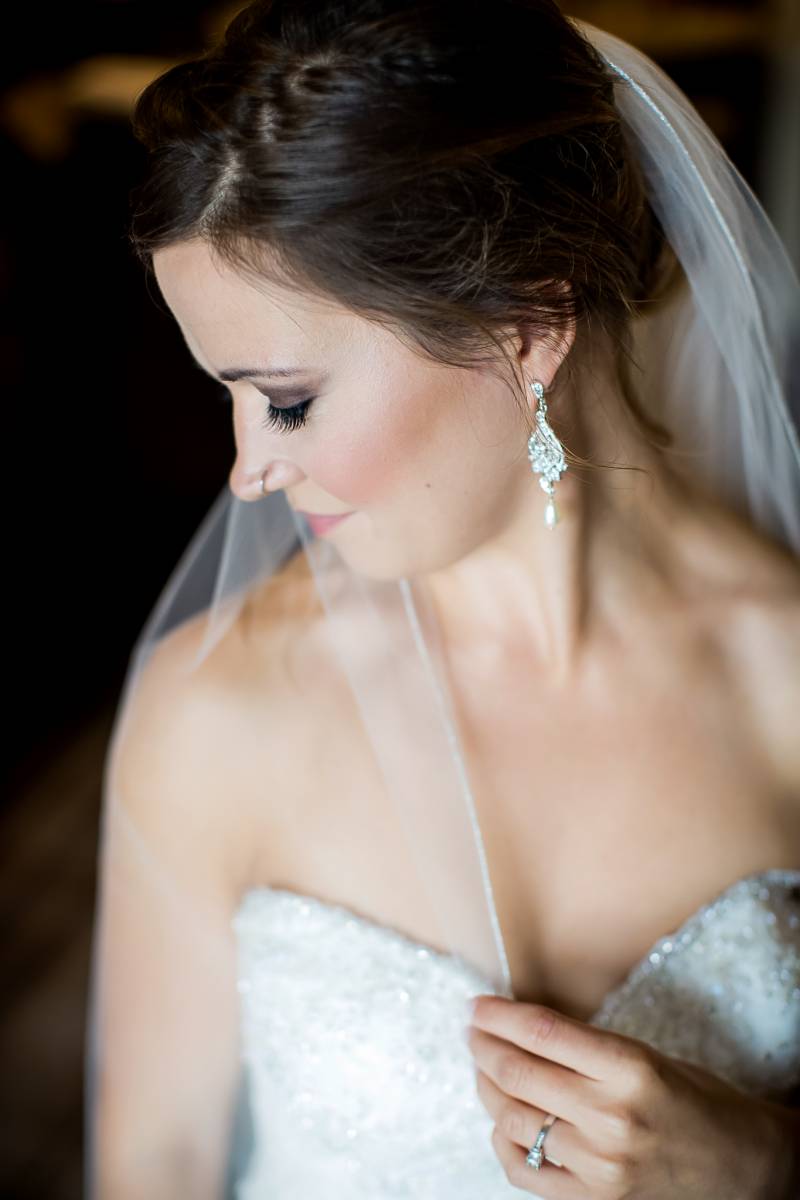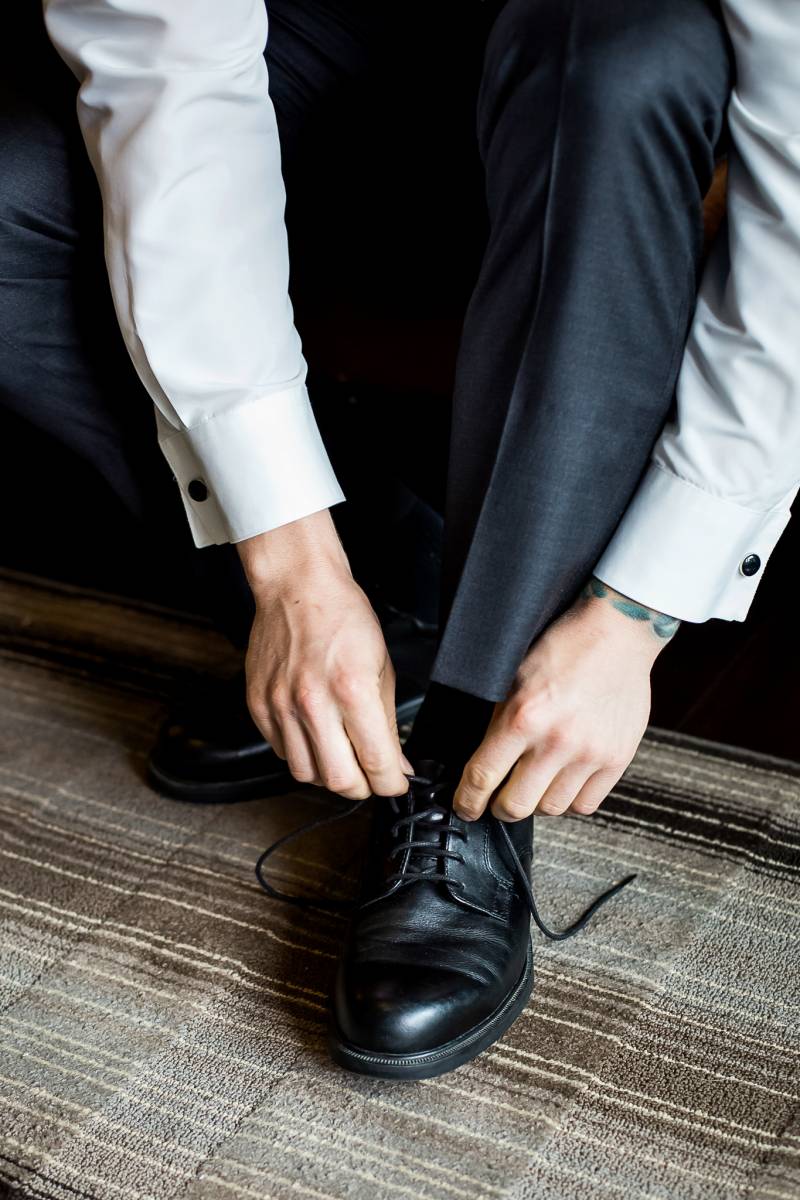 Ray and Kalista decided on a beautiful mountain wedding in Canmore at the elegant Grande Rockies Resort. The resort offered everything they needed including enough room for their 100 guests to dine and dance the night away. Kalista wanted the wedding to feel natural and rustic but she also wanted to tie in their love of books and literature. She combined rustic wildflowers with classic books, vintage signs and old barrels to create the perfect decor. The gorgeous flowers full of texture and beauty were designed by the Willow Flower Company.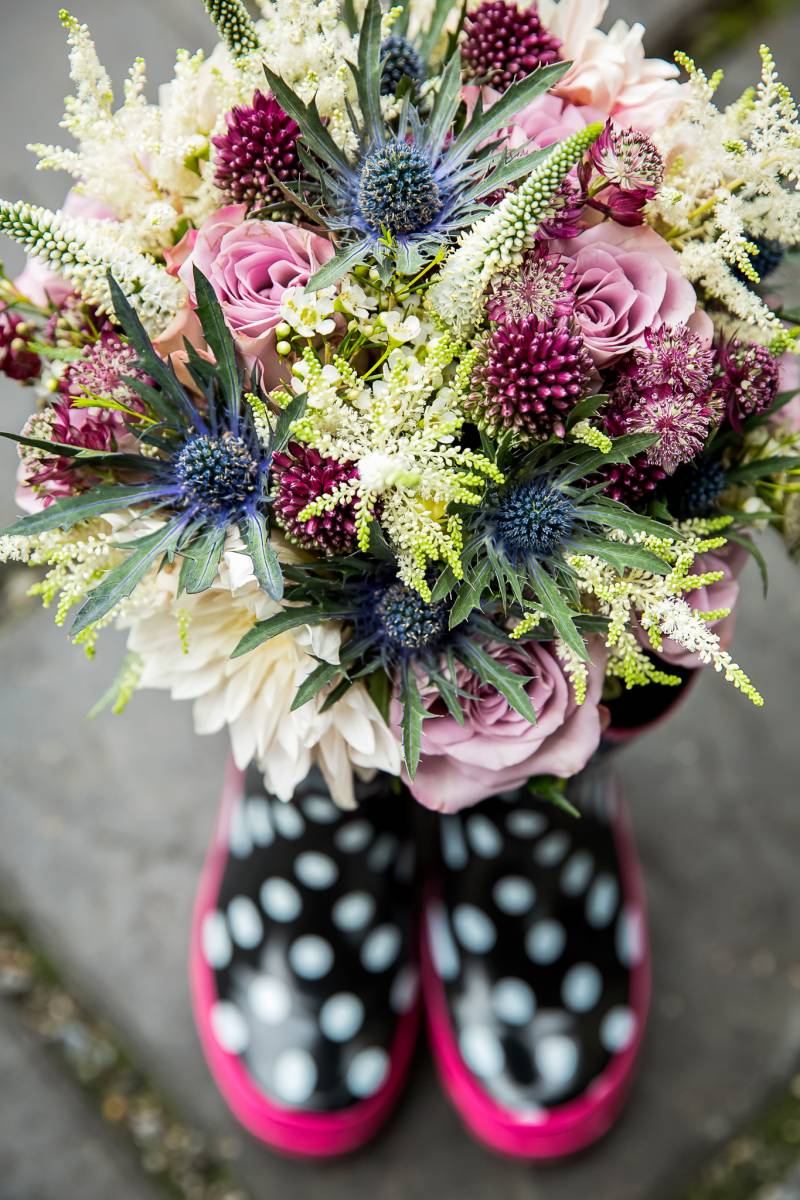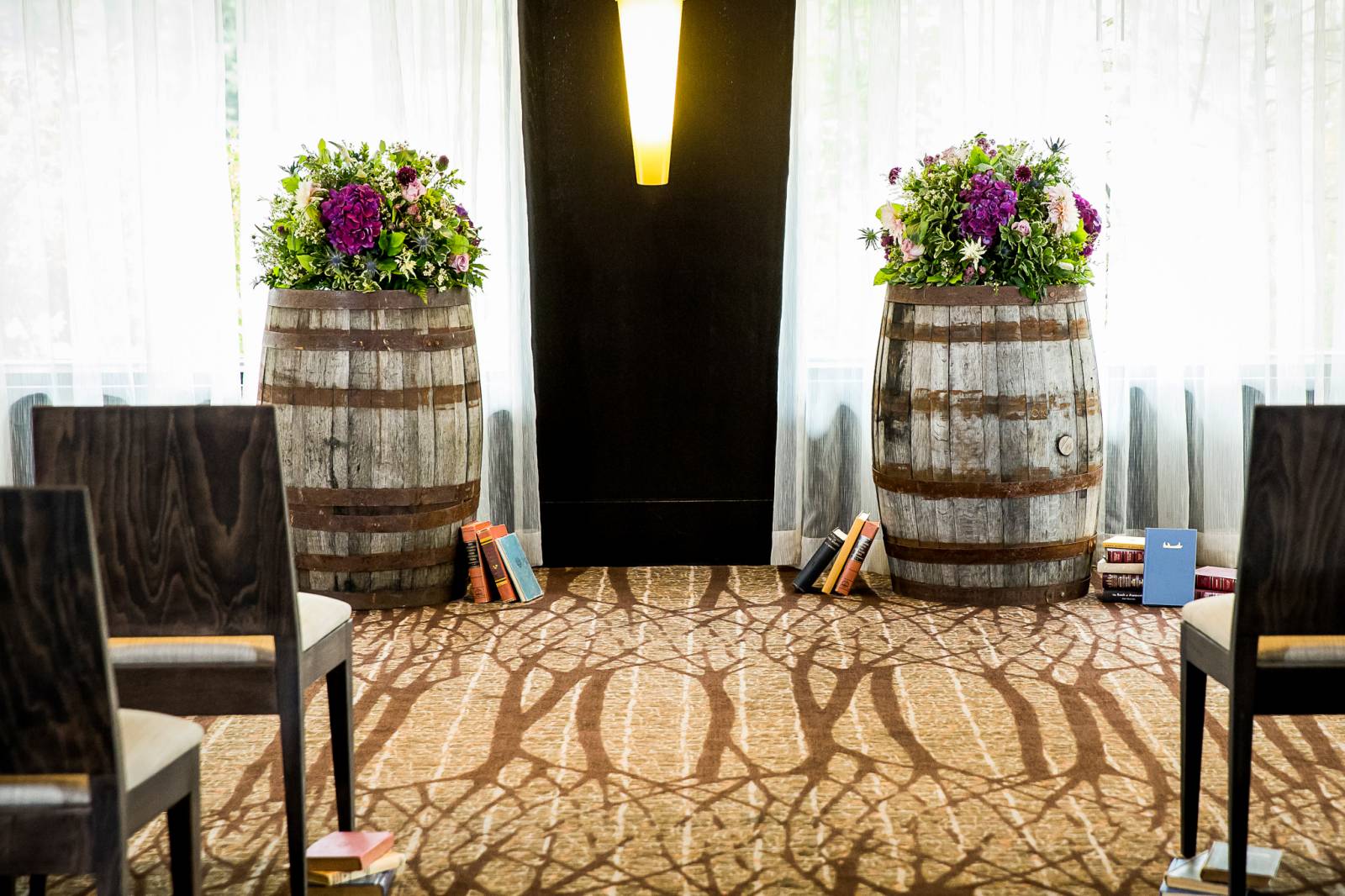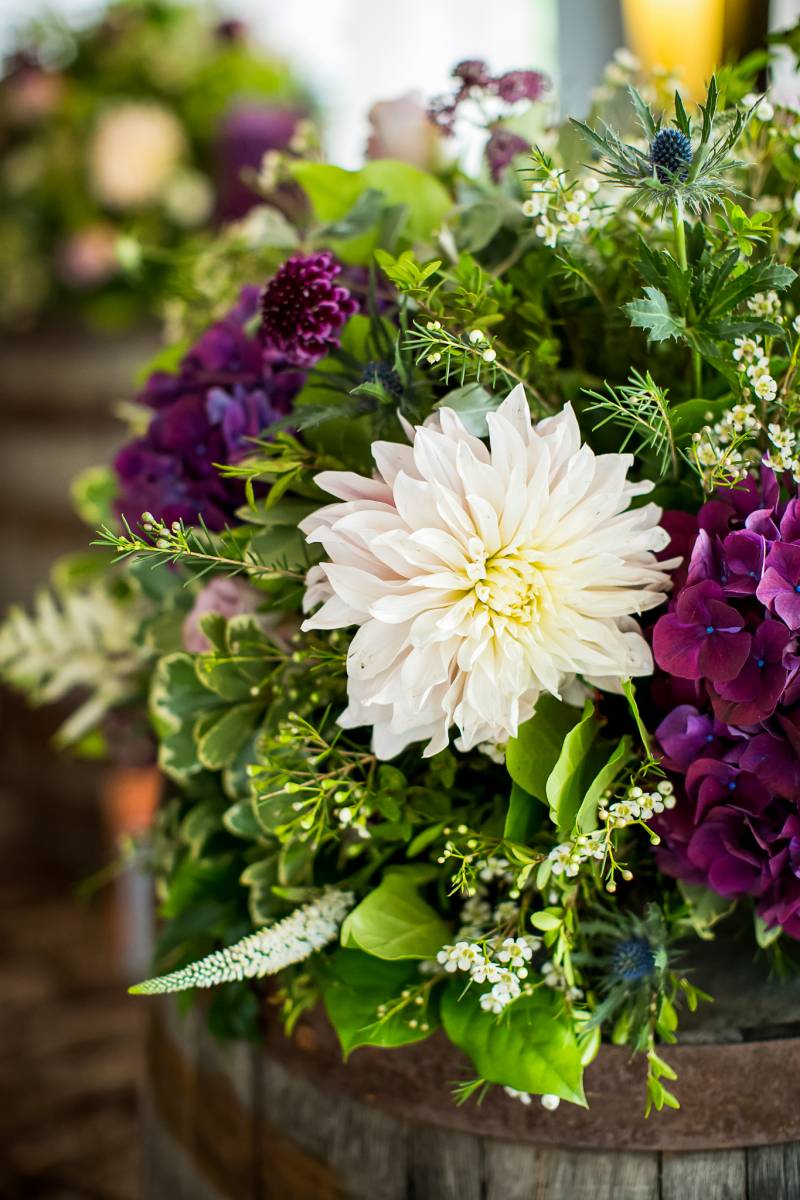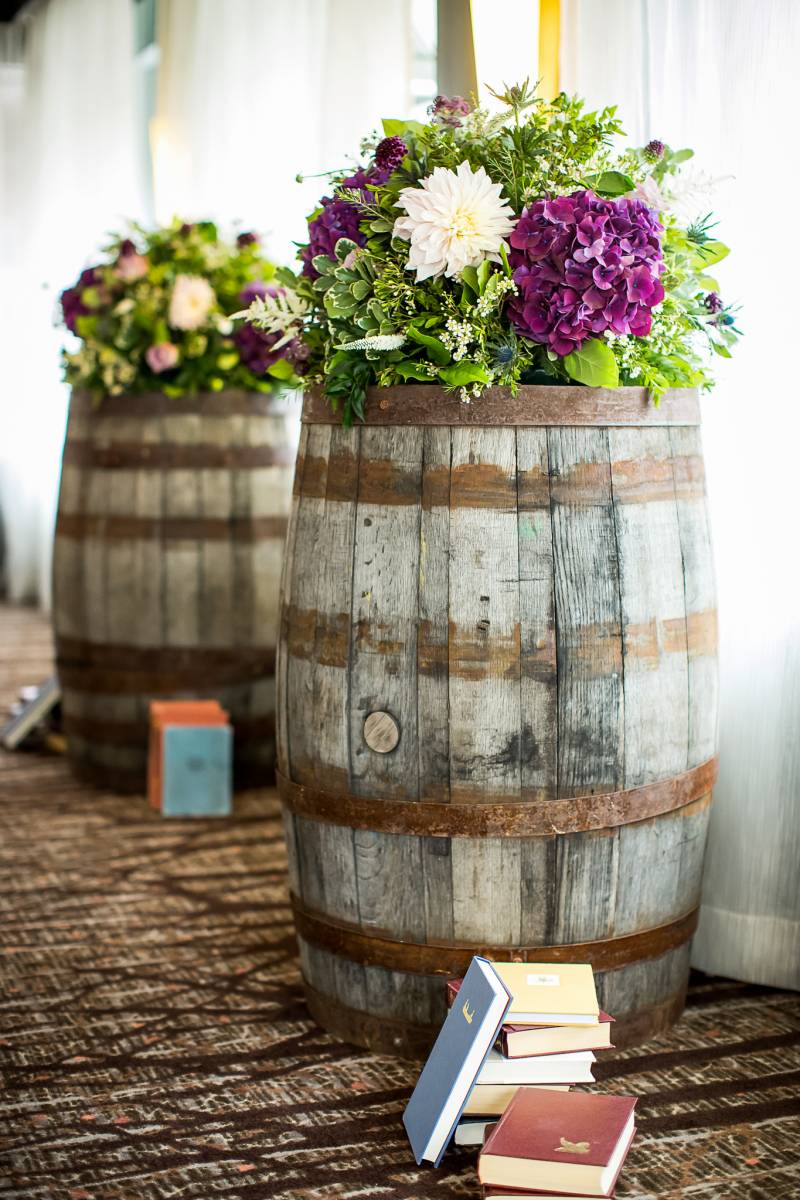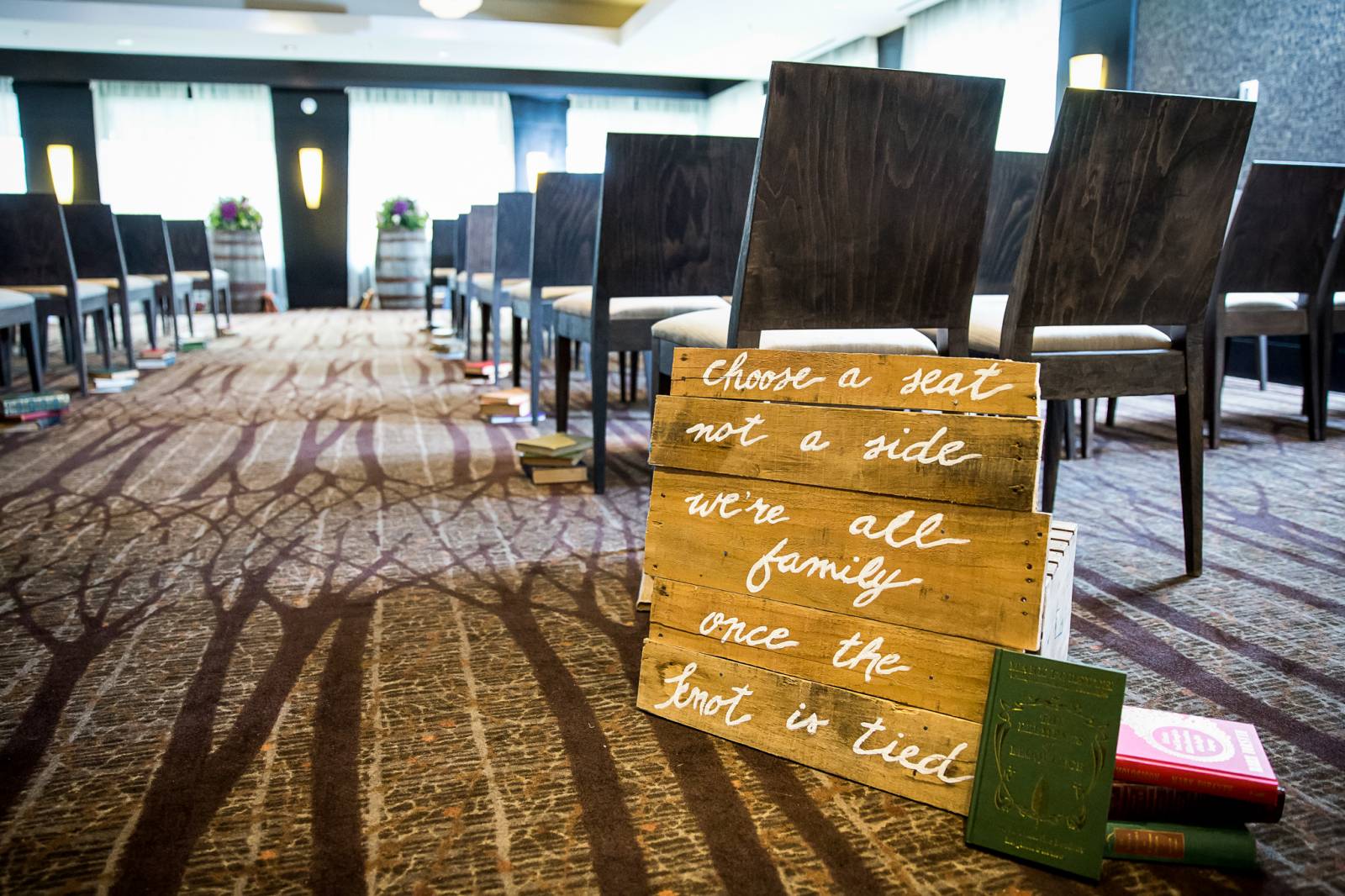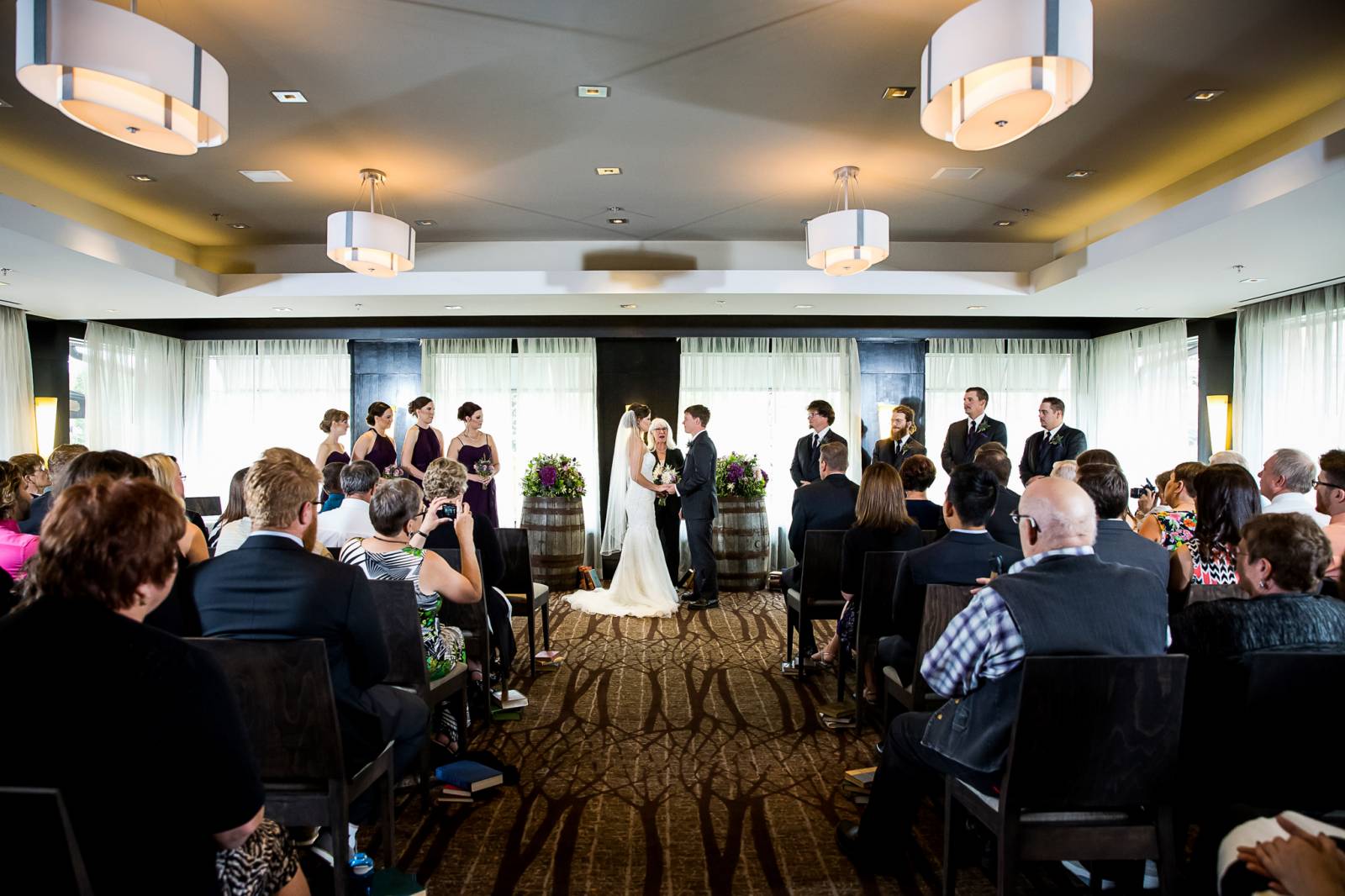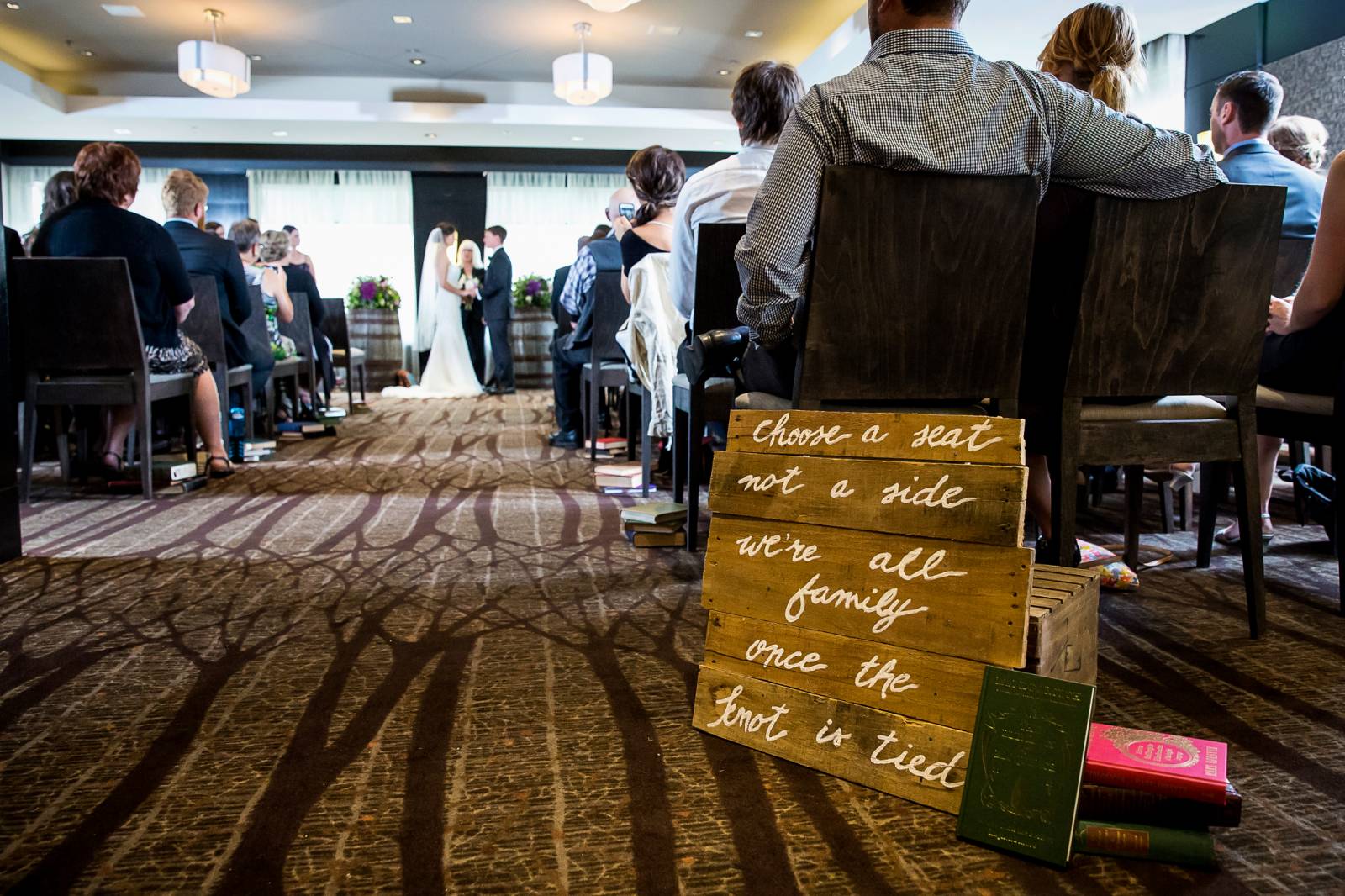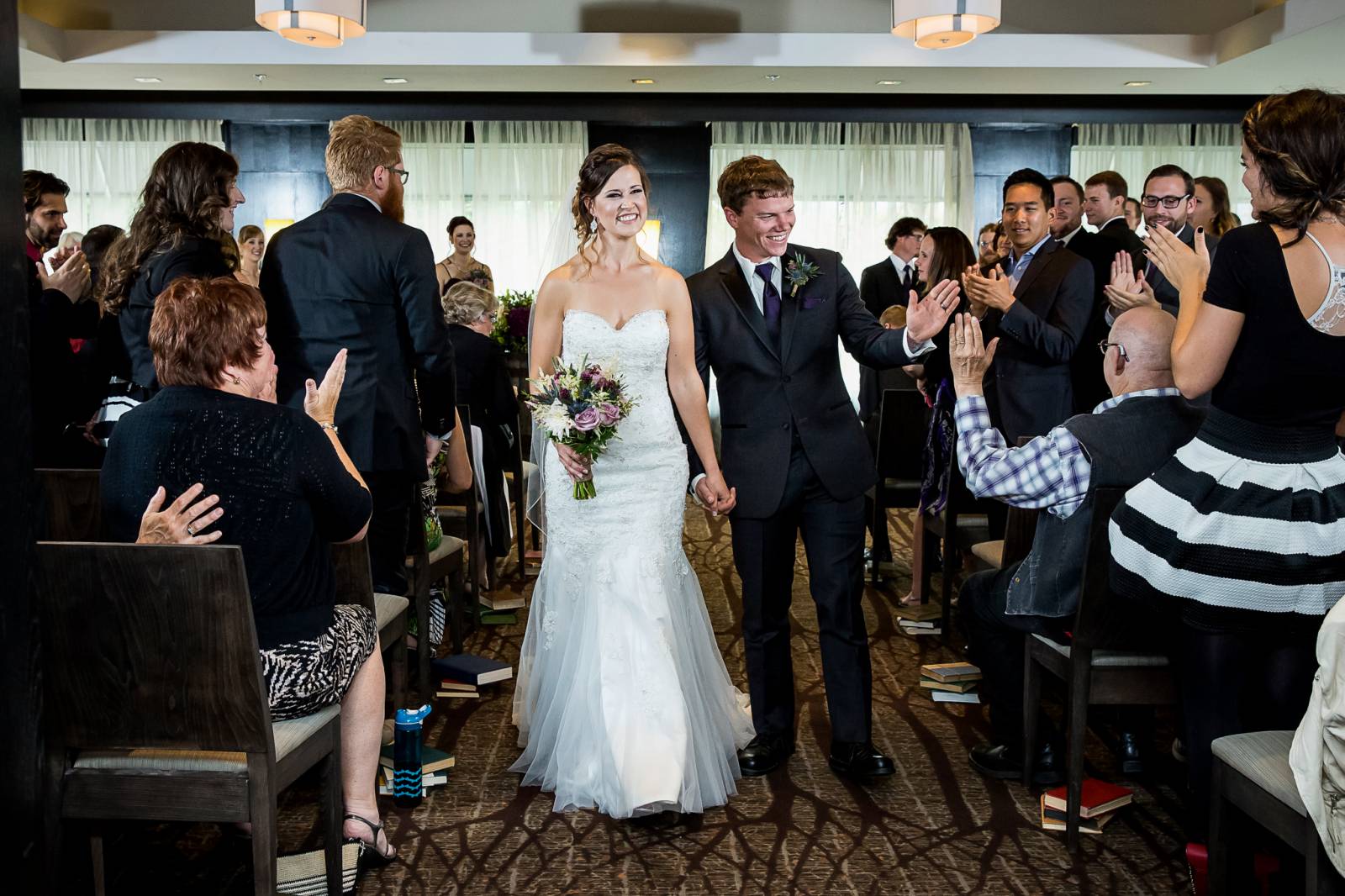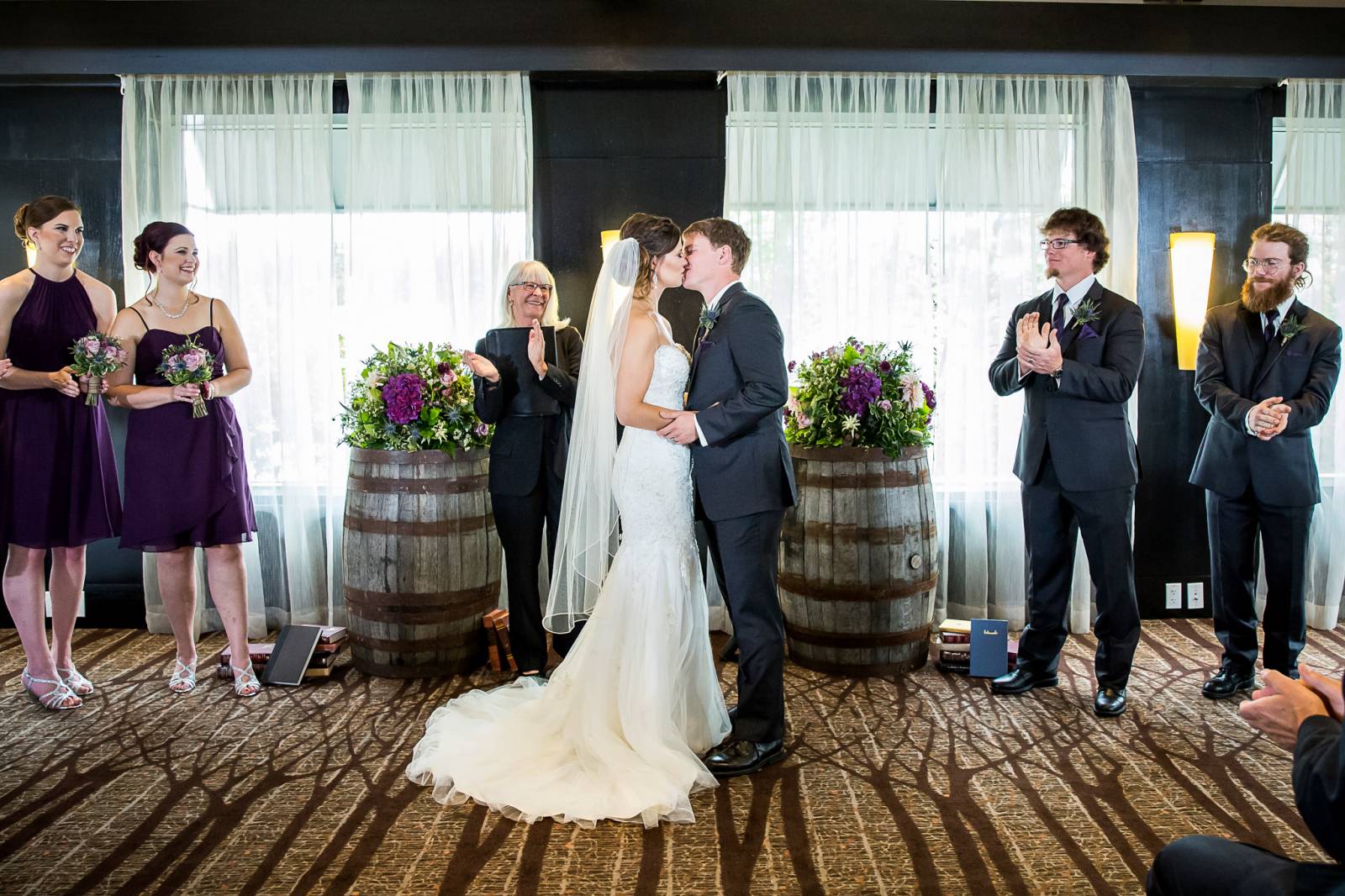 After the wedding ceremony, they headed outside and braved whatever weather would come their way for photos. As a local, Kim Payant (Canmore wedding photographer), knew exactly where to take them for photos and how to make the most of the beautiful misty clouds that had settled over the mountain tops. With her eye for great photos and everyone's genuinely wonderful laughter and attitude, they captured stunning photos full of natural beauty and true love.