It snowed in the mountains again (and all the skiiers are rejoicing!), and to celebrate we have our own snowy engagement session to share with you. This may be one of the most beautiful Moraine Lake engagement sessions you've ever seen! Moraine Lake wedding photographer Kim Payant Photography captured all of the beauty of this amazing couple, even when the early September mountain weather threw them for a loop.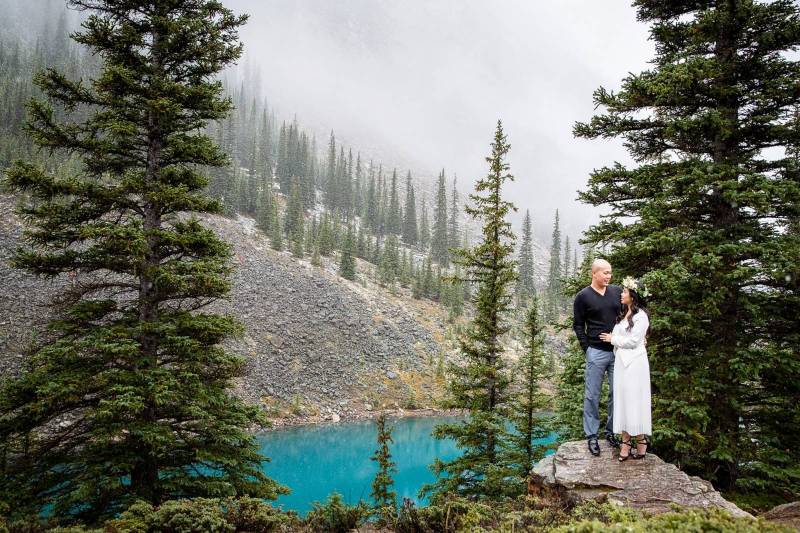 Tracy and Phuong planned a beautiful fall engagement session at the breathtaking Moraine Lake. Of course mountain weather is always a bit unpredictable and instead of the golden leaves and sunshine they had anticipated, it was a rainy and snowy day. However, that didn't stop these two from making the most of it and finding comfort and warmth in each others' arms. Even their Moraine Lake wedding photographer was impressed! Their photographer gave us her opinion on the shoot, "I think the images turned out perfect with the little snowflakes and the lake still open showcasing his beautiful colour! These two were so much fun to work with and I can't wait to do a wedding session in the mountains with them next summer!"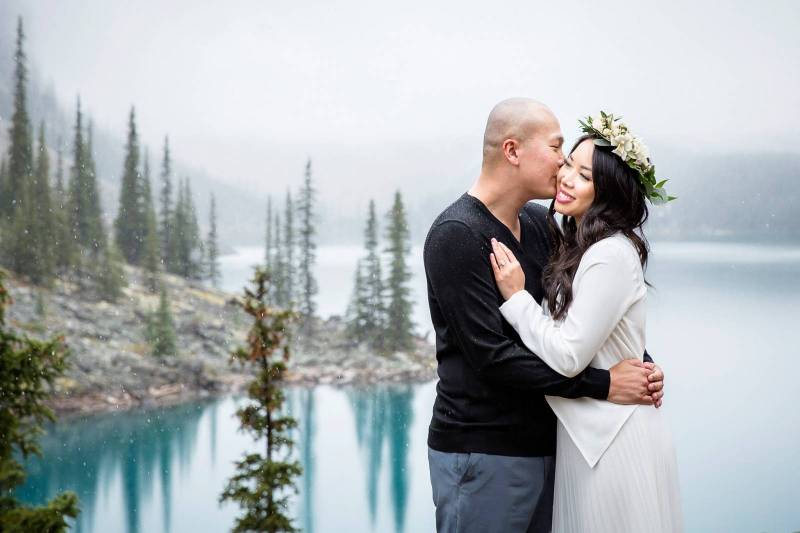 Of course we love hearing each couples story and Tracy beautifully shared in her own words about their relationship for us:
"Phuong and I met seven years ago back in our hometown/city of Toronto. After only a few months of long distance dating he decided to leave his life there to be with me in Edmonton. We talked about marriage for about a year before we started to look at rings. We decided to work with a jewler in Vancouver BC who found us the perfect diamond and created our custom ring setting. Even though it wasn't a surprise proposal, it was still perfect. I'm very happy to start a life together and officially start planning a wedding. My vision for the wedding is a small, classy summer affair back in Toronto. I'm dreaming of purple red pink orchids and roses, personally written vows, and lots of rose champagne. Our wedding will be beautiful because I'm marrying my best friend, my soul mate, and nothing can top that."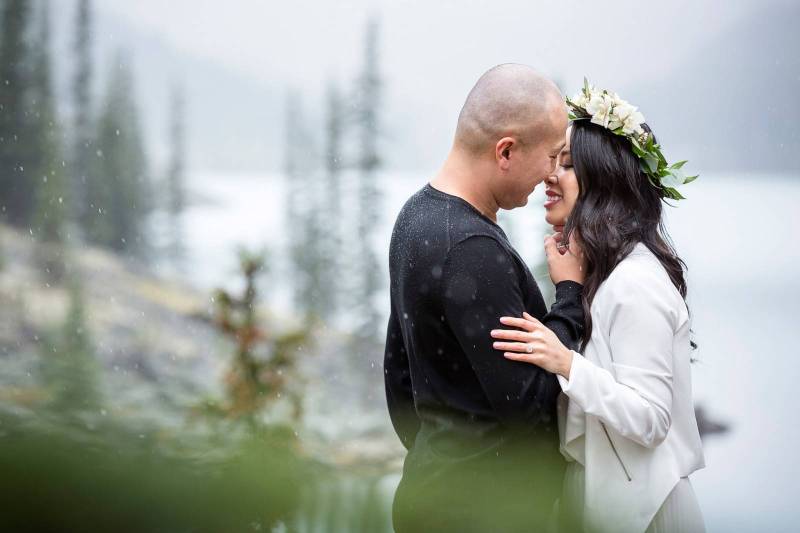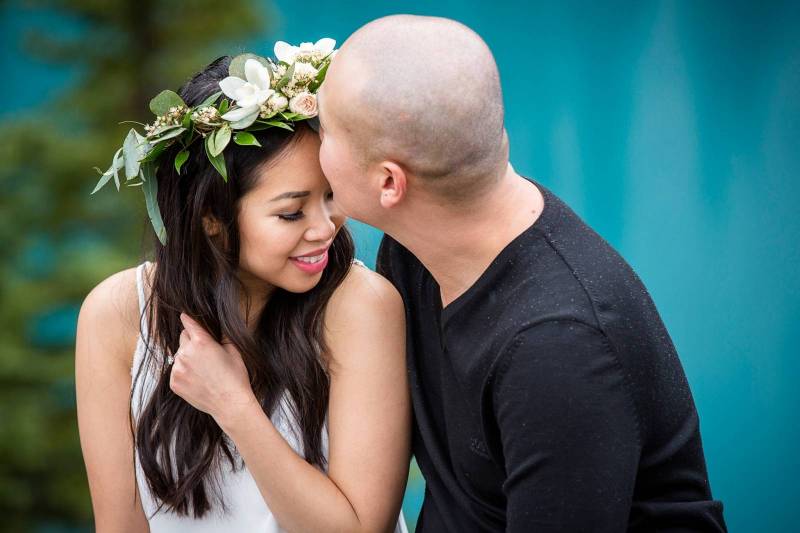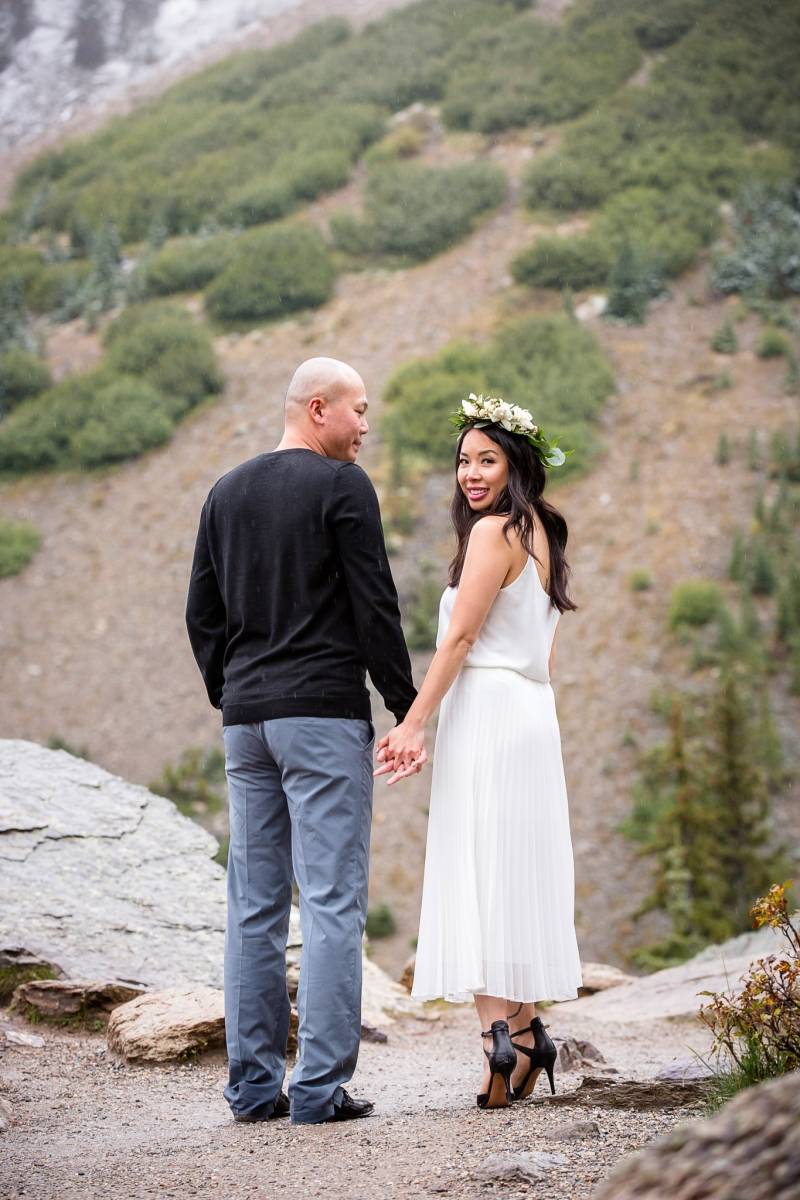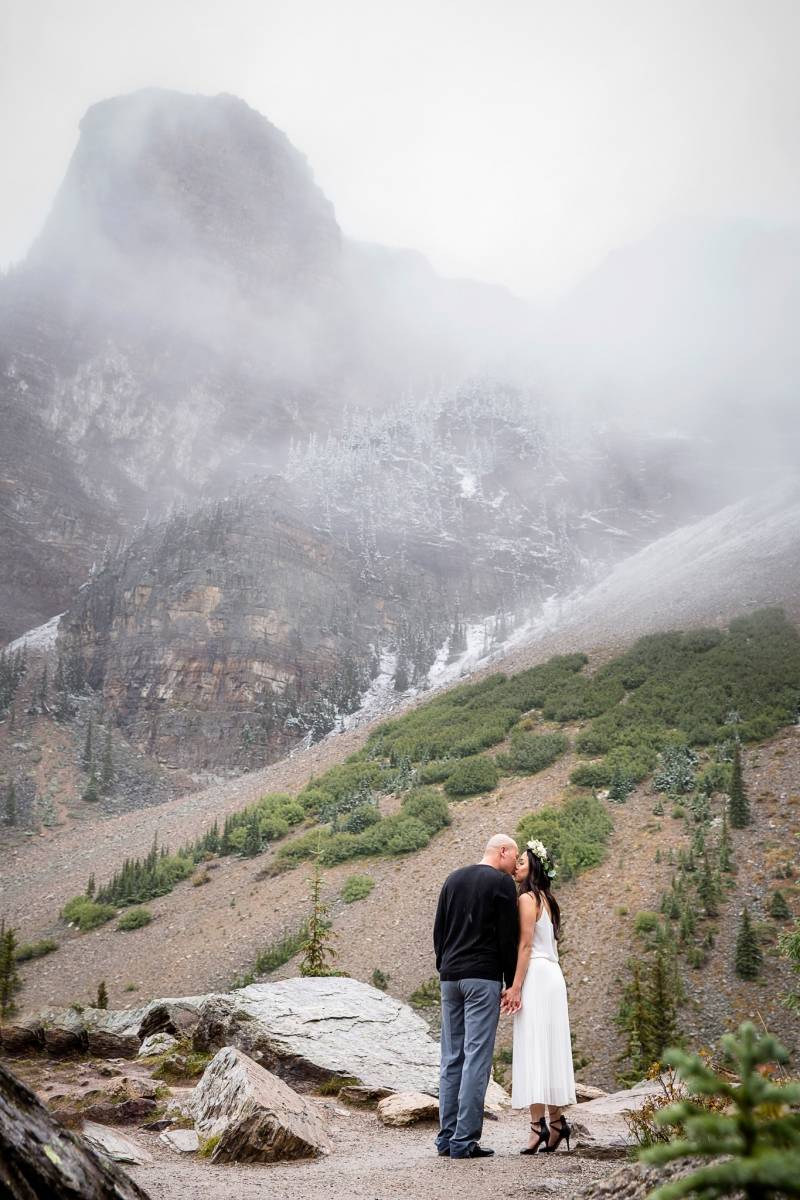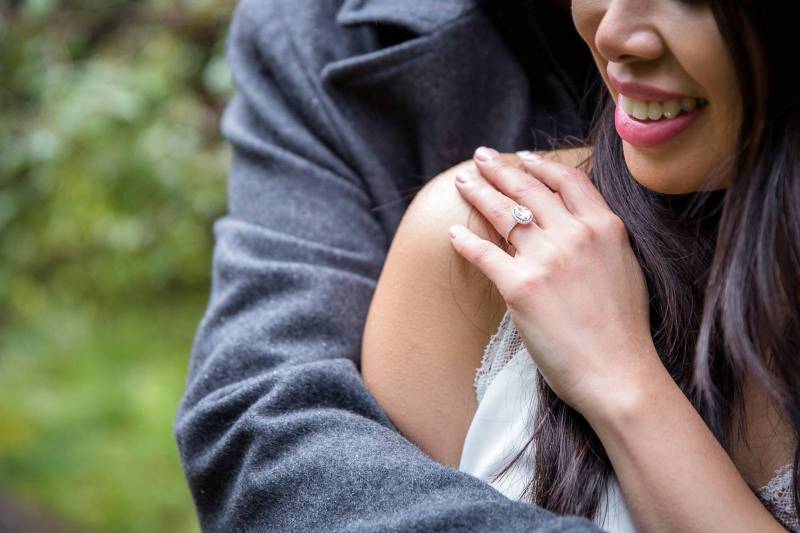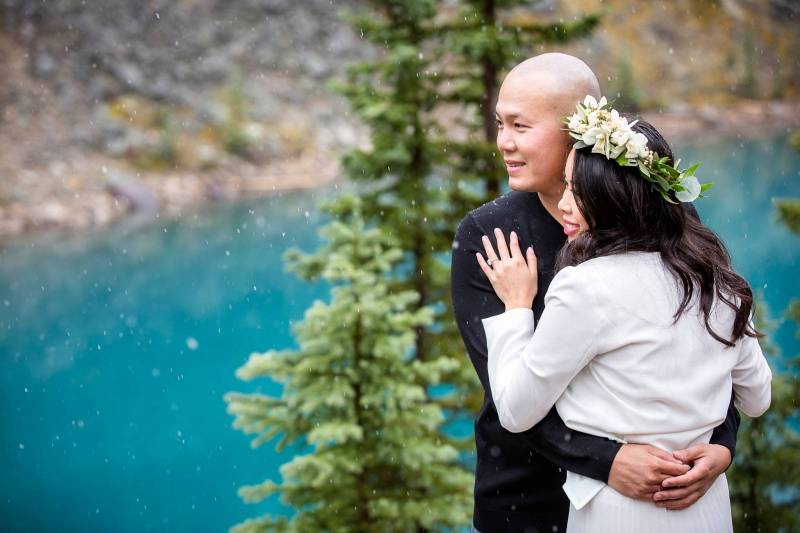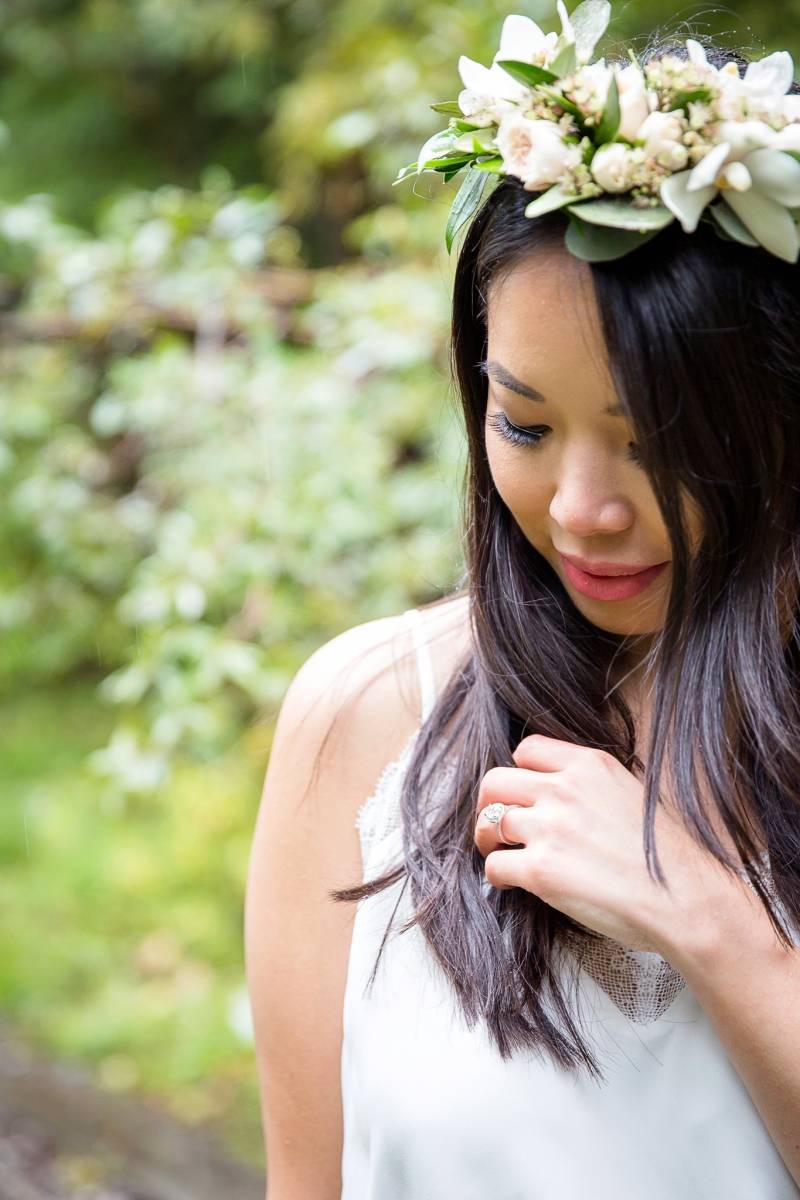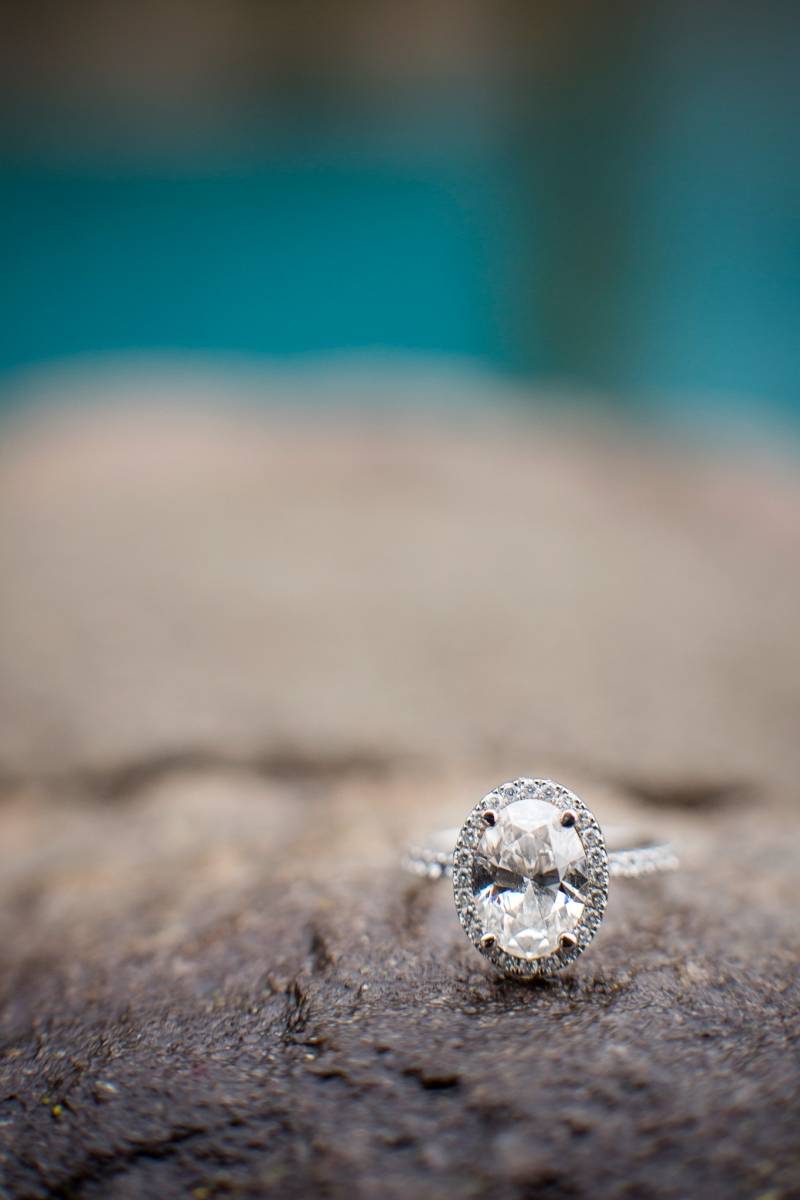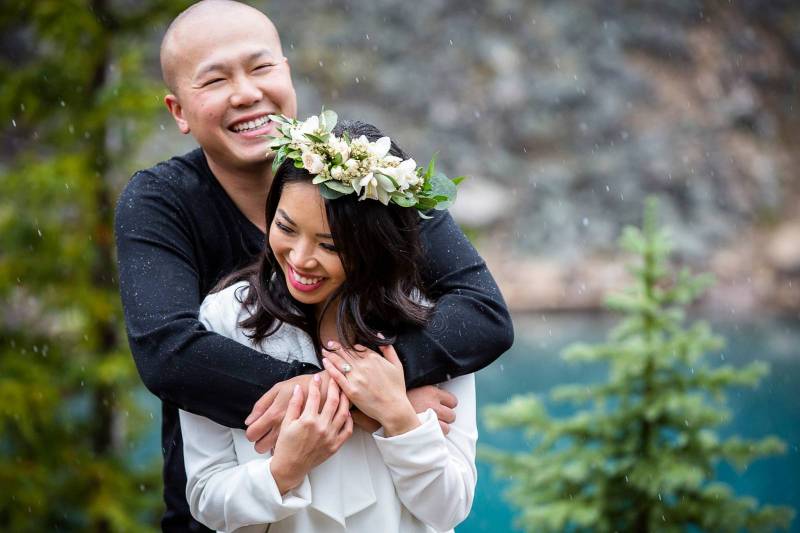 Be sure to check out more mountain engagement session inspiration on our site and you also must check out Kim Payant Photography, she is a talented local photographer who knows the ins and outs of shooting weddings in the mountains. Kim is also a memember of our exclusive mountain vendor directory and we always love working with her. She is the perfect Moraine Lake wedding photographer!