The holidays are all about love and warmth and that's why it is also the most popular time for engagements to take place! We don't mind that one bit, in fact, we are thrilled to hear all the amazing love stories and proposals that take place over the next few weeks. But today we are sharing the love story of Kerry and Danny and their gorgeous Banff engagement photography taken by Kristina Felker Photography.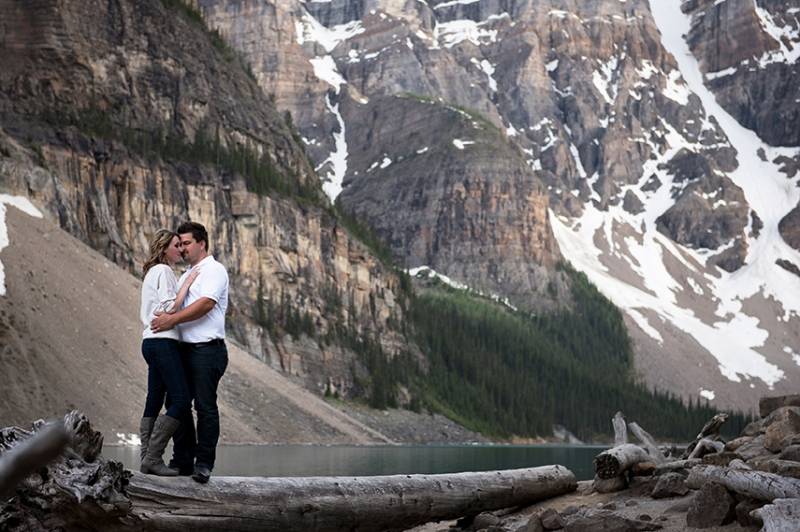 Kerry and Danny met while working up North in the oil fields and fell head over heels in love with each other. Whenever they have weeks off they head out to the Rockies to soak up as much adventure and beauty in the mountains as they possibly can. When they got engaged they knew exactly where they wanted to take their engagement photos...Banff. The two of them planned out their favourite locations around Banff for their photos and then decided to head up to the top lookout at the iconic Moraine Lake for a few more photos. Of course their photographer was happy to oblige and captured the raw beauty of the area and their love magnificently. These two are also planning to elope in the mountains, and we are pretty excited about that and wish them all the best!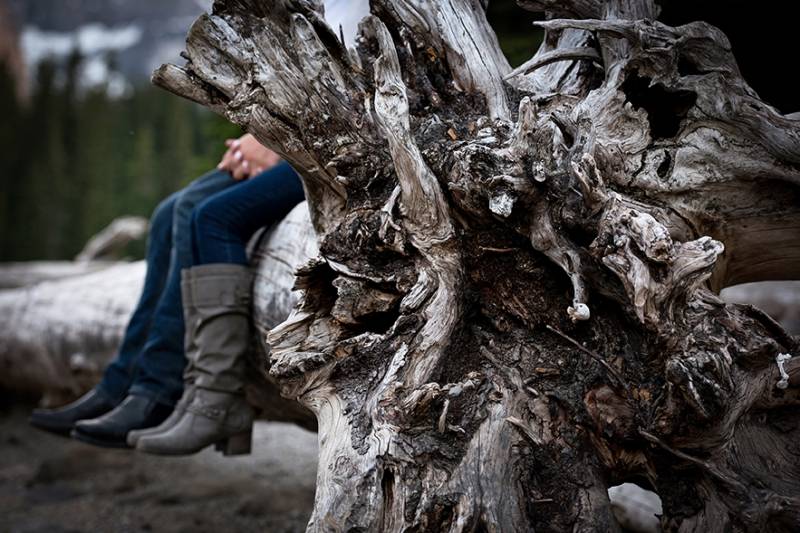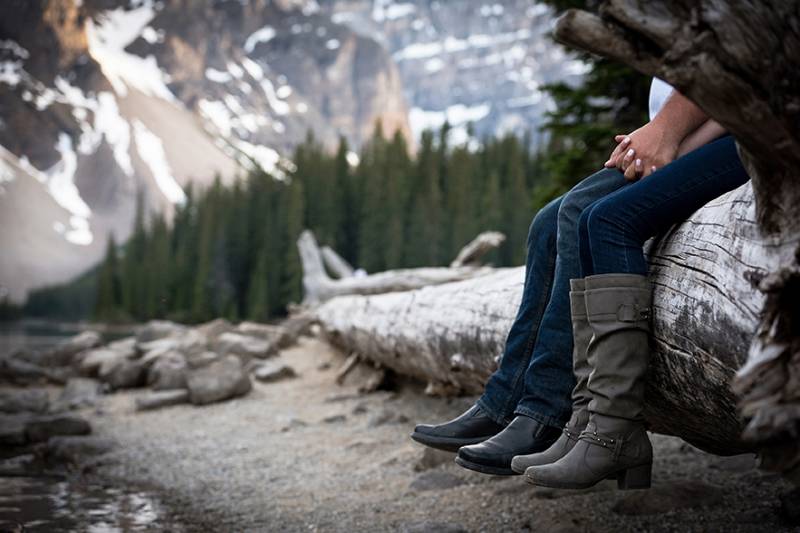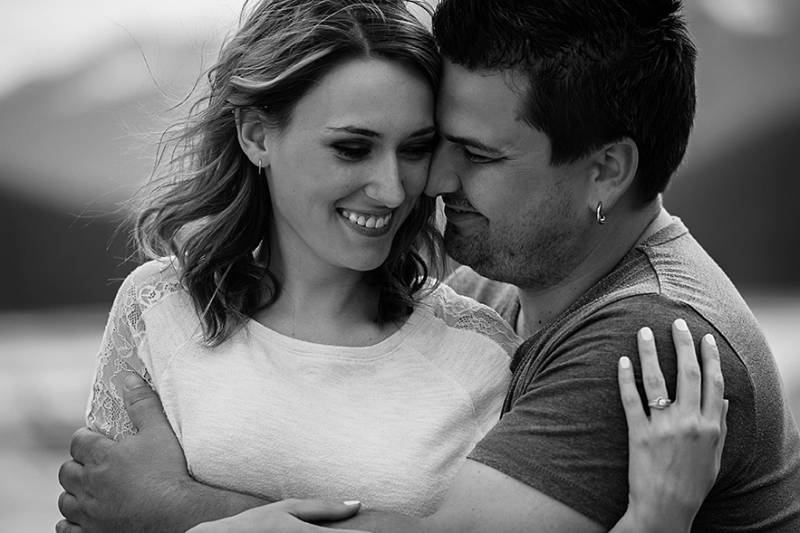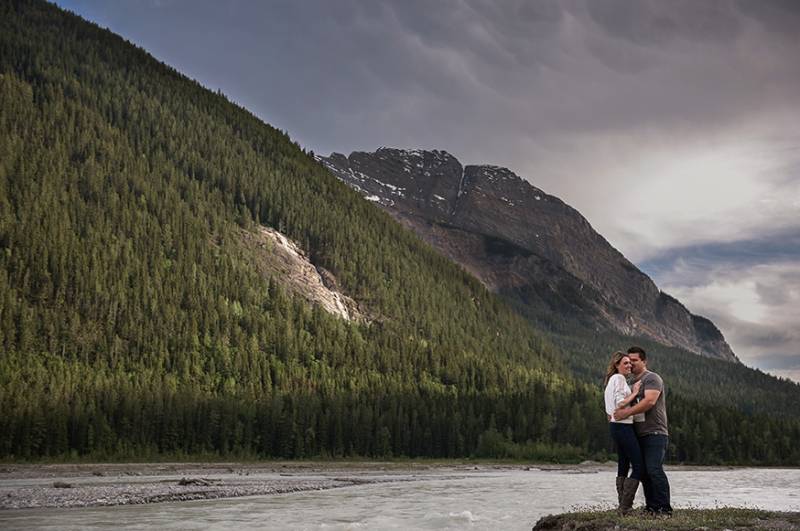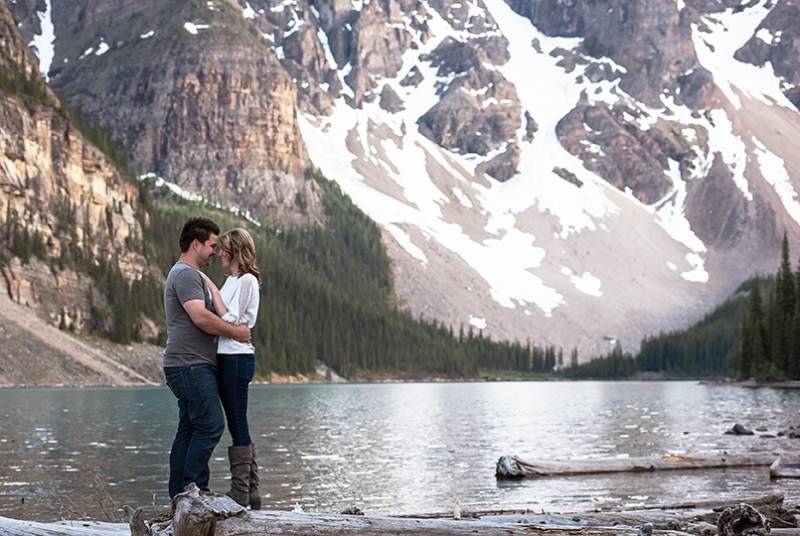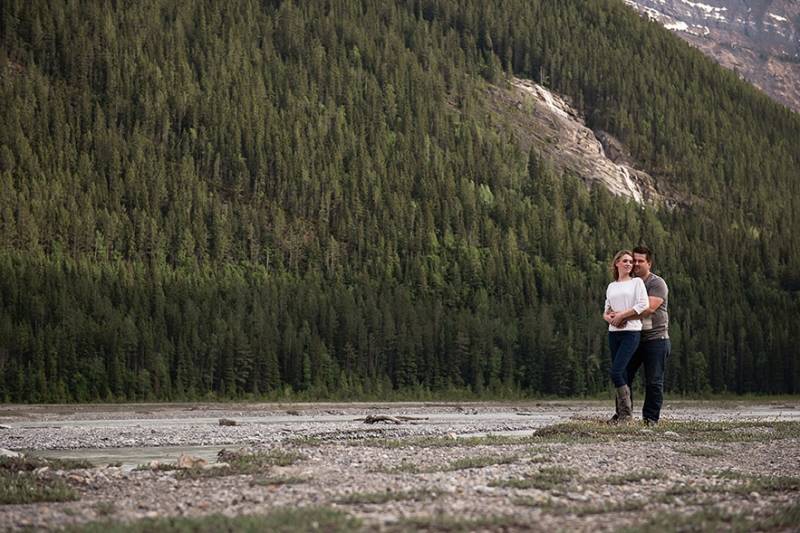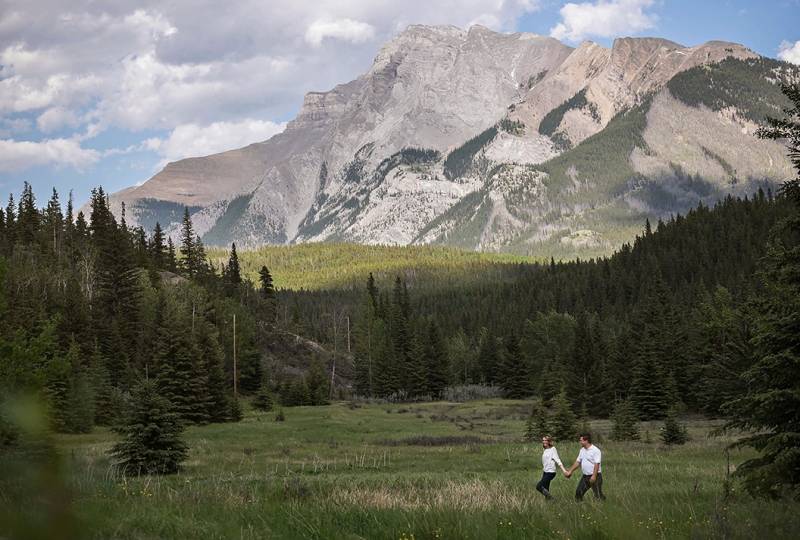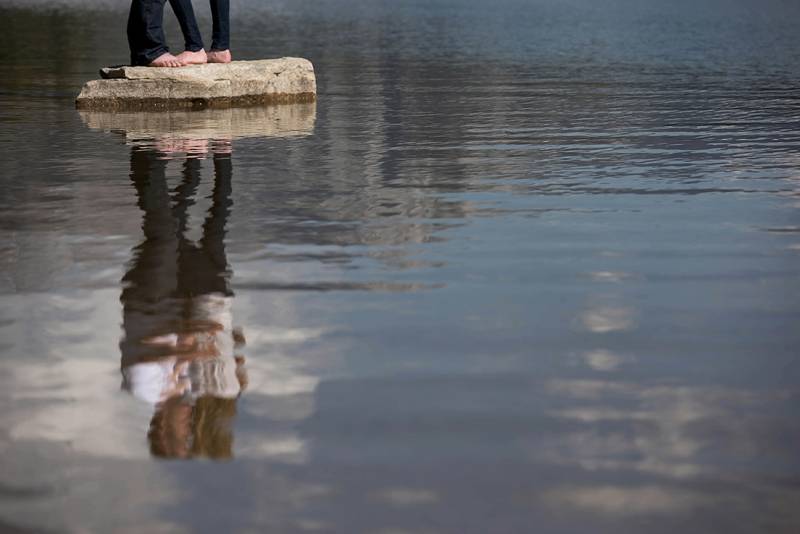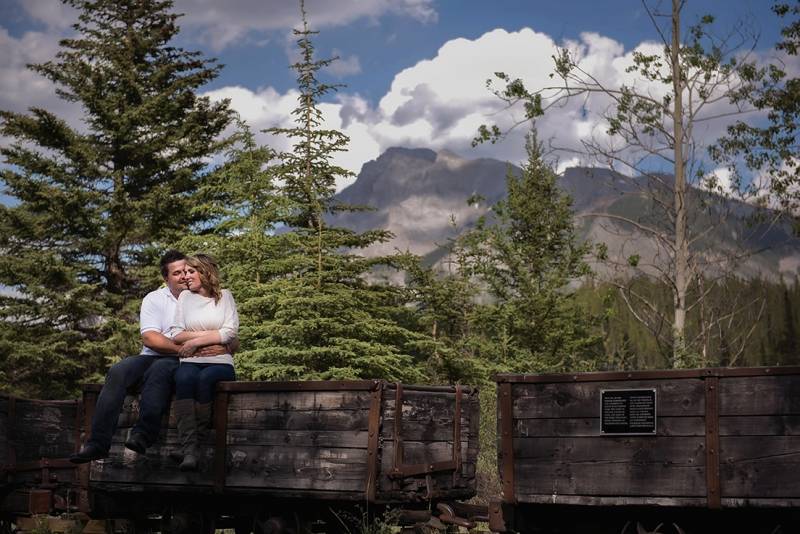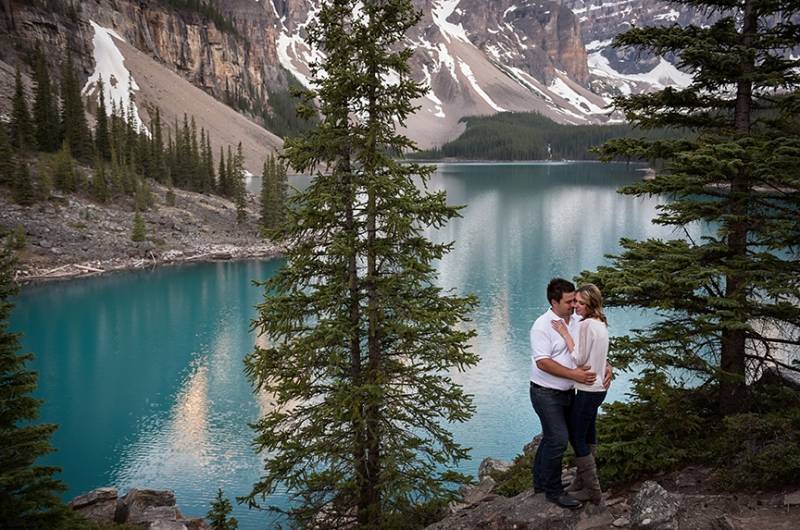 If you're planning Banff engagement photography be sure to check out the inspiration on our site, you'll find great photo locations and ideas from real couples like Kerry and Danny and more pages of inspiration and help.