Red barns and starry filled skies are definitely a few of our favourite things and some of the most amazing backdrops you could ask for. When we saw this beautiful engagement session from Just Married Photography we instantly fell in love! Not only did Rebecca and TJ hire one of the most amazing photographers for their photos but they found this incredible abandoned farm, complete with a giant red barn and decided on using it as their engagement session backdrop. But the love for these photos doesn't stop their, they also brought along their adorable puppy and they timed their engagement shoot at sunset so they could stay out under the stars. It's all so perfect and these two are ridiculously in love so you really can't start a Thurday off any better than enjoying these gorgeous photos!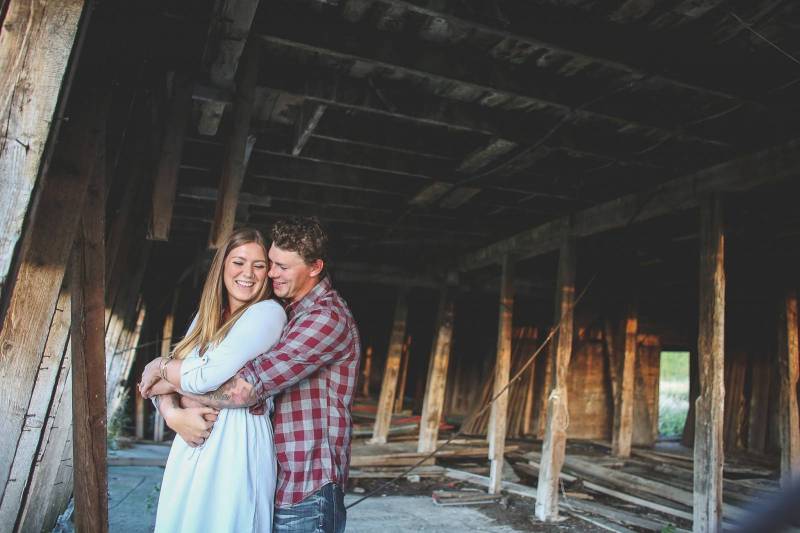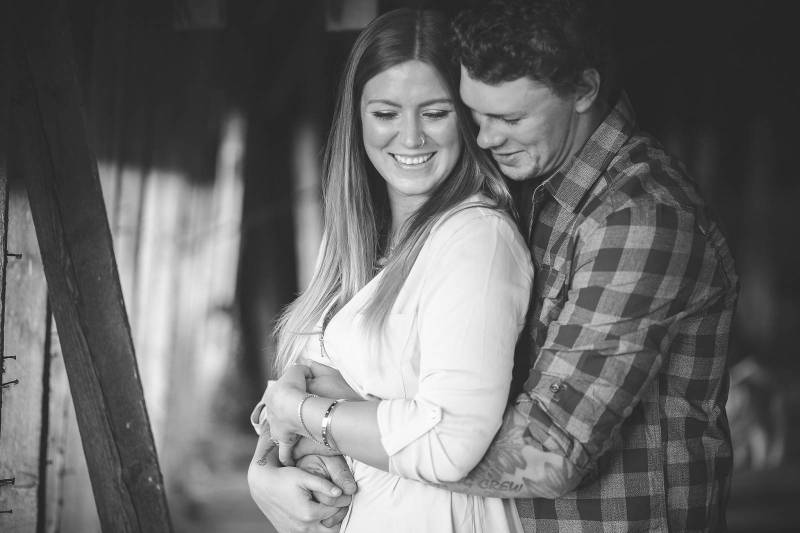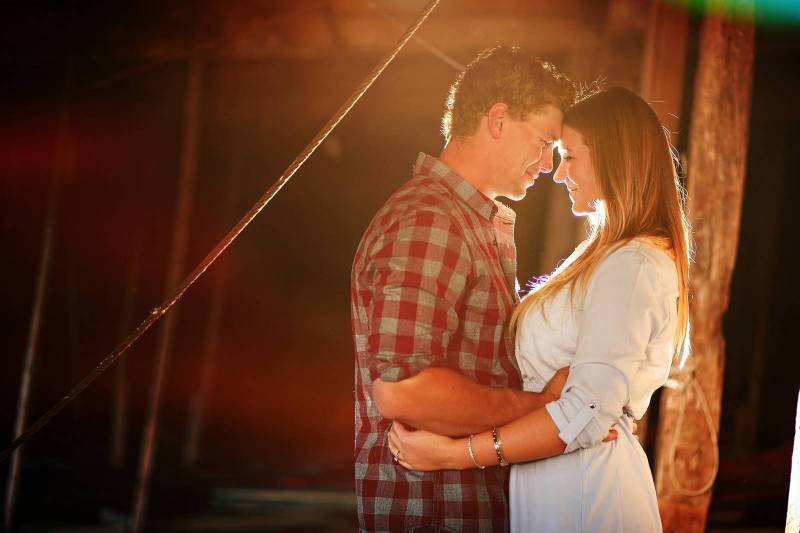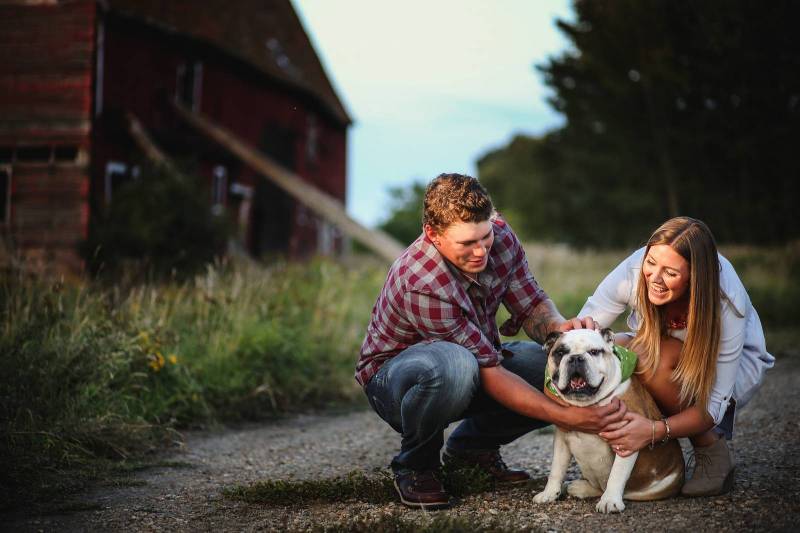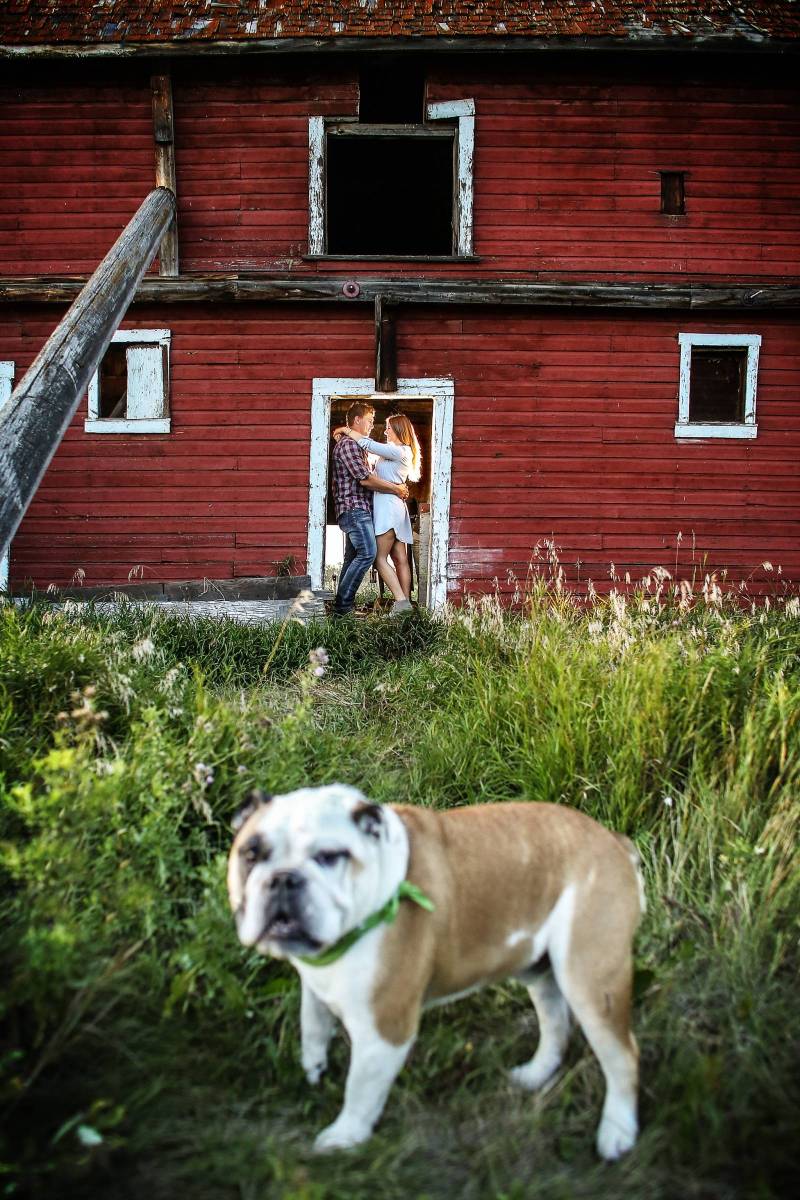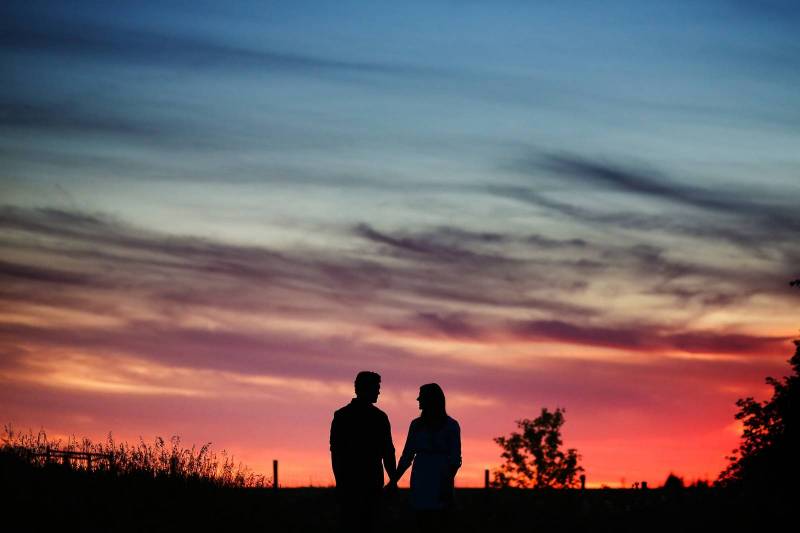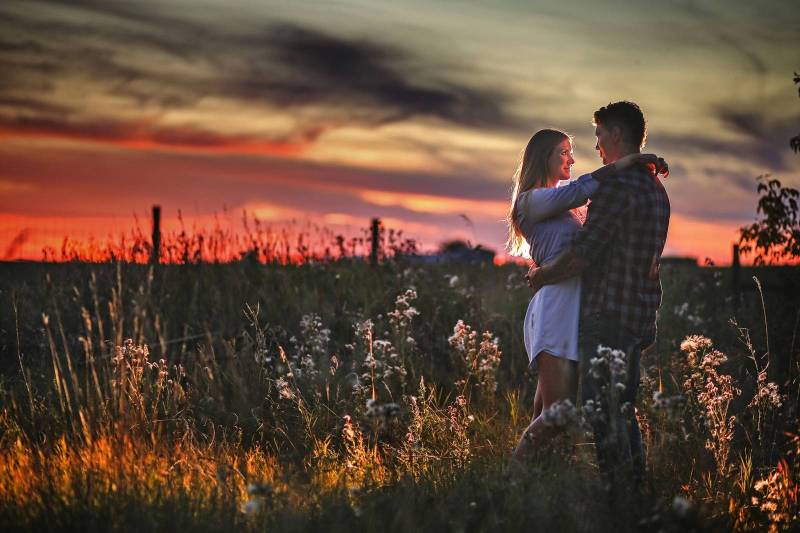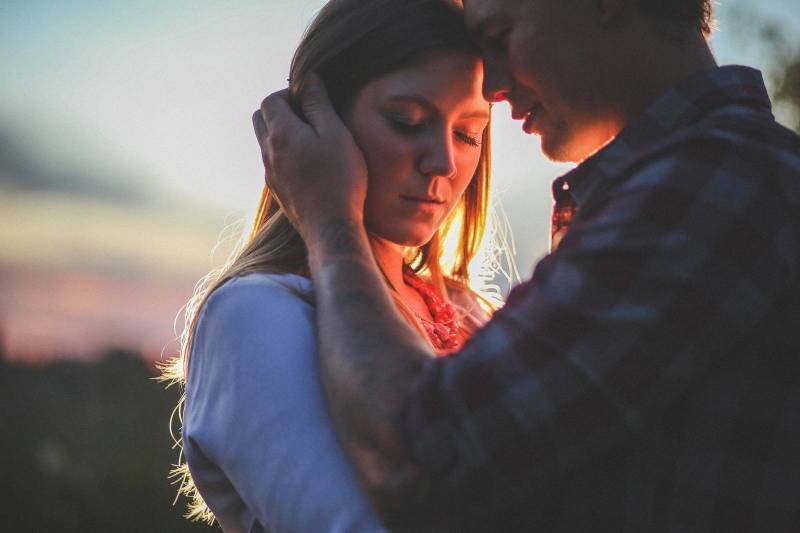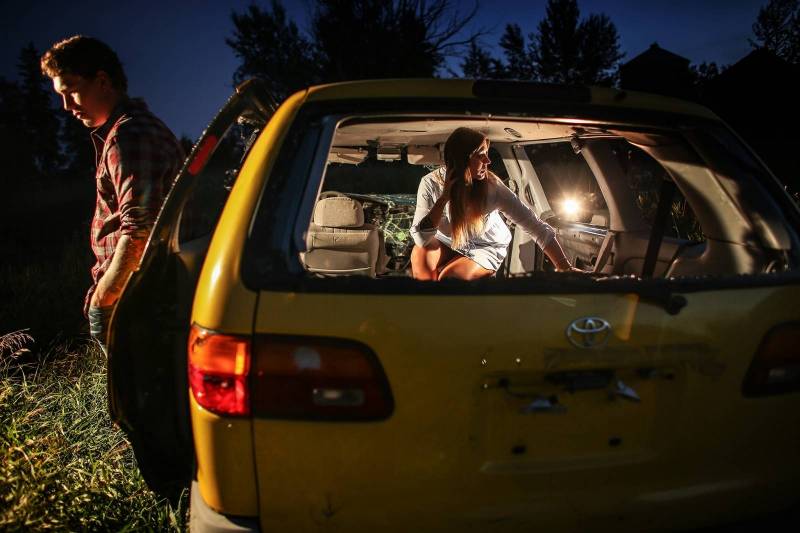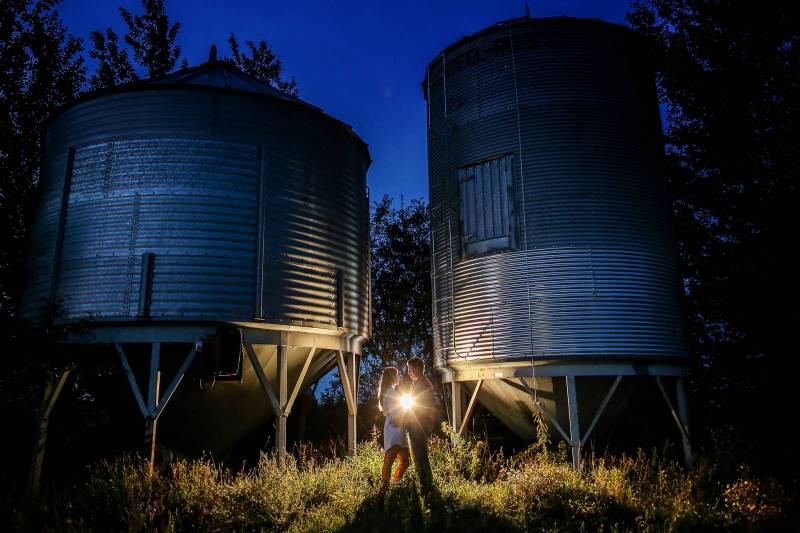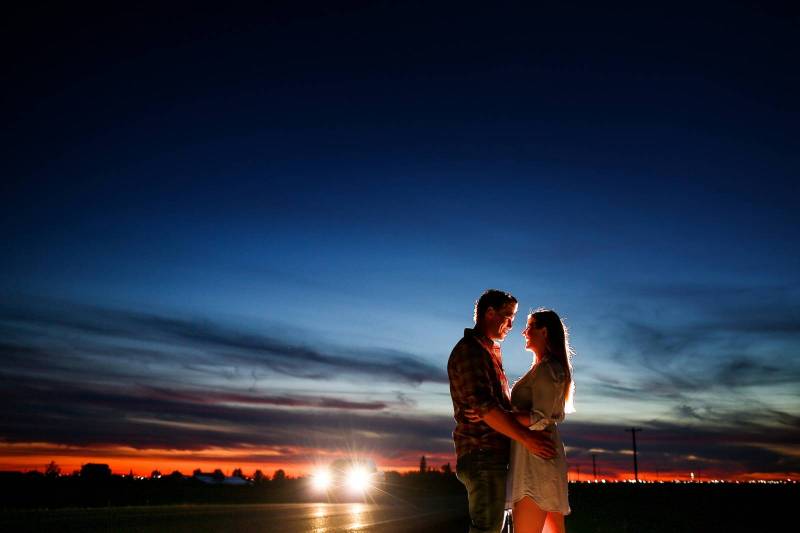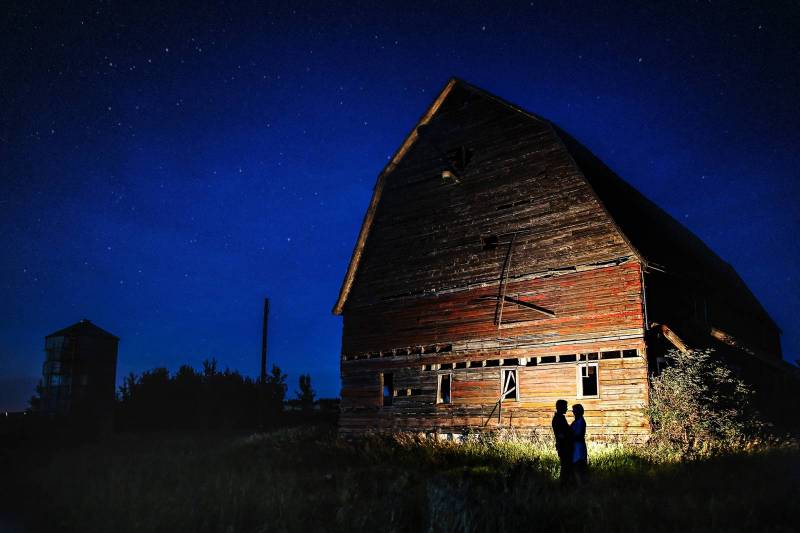 We always love the beauty of Just Married Photography's photos. There is something so amazing about their images that we are always left speechless!

If you are in Edmonton they are an absolute must to check-out but they also frequent the Rockies and love to travel. Make sure you read this interview with Just Married Photography to find out about their photography style, artistic loves and a fabulous insight into who they are.