Chelsea and Konrad met while studying at SAIT Polytechnic and a relationship began to flourish between the two of them, but it wasn't until their first real date that Chelsea realized this guy should definitely be more than a friend as he drove across the city through a huge blizzard just to be with her and spent the evening laughing and enjoying every minute together.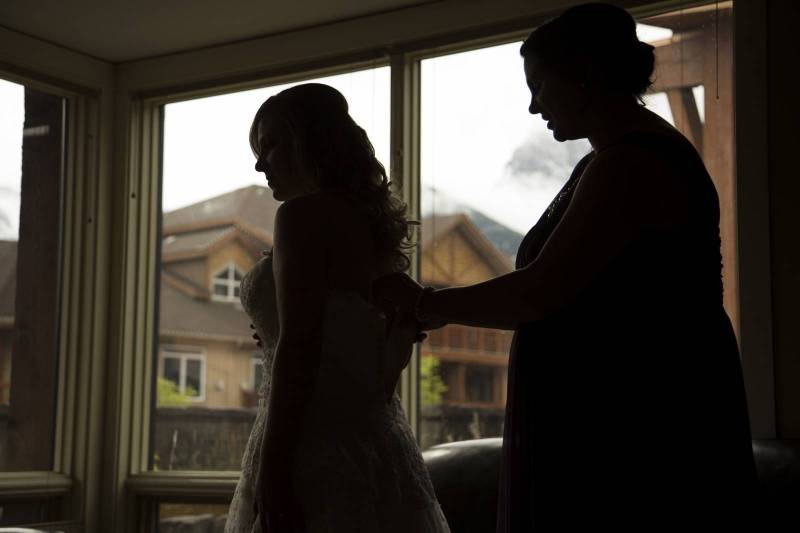 Konrad knew Chelsea was the one and planned a beautiful proposal at the Bow Valley Ranche in Fish Creek Park. They enjoyed an amazing brunch together and walked through the park when he presented her with a surprise present and got down on one knee to ask for her hand in marriage.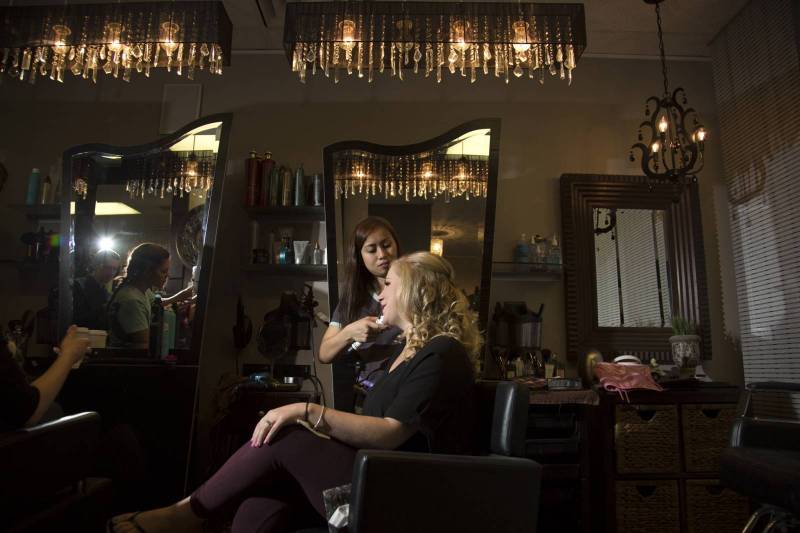 As Calgarians, Chelsea and Konrad knew they wanted to get married in the mountains. Konrad had moved from Ontario to Calgary and the mountains had become a favourite part of his life out West. And his last name literally translates to something like "mountain men" in polish.

But the main reason they decided on a Canmore wedding is that it is the place they first said "I love you" in a little motel over valentine's day weekend. Chelsea told us, "We just love the city! It's nice and close to Calgary so it was still very easy to plan and it's just so beautiful and peaceful there."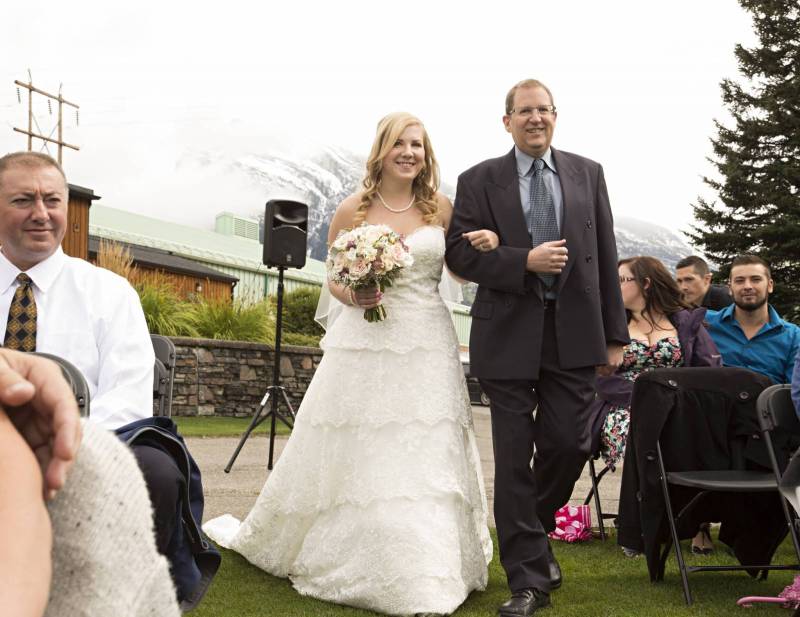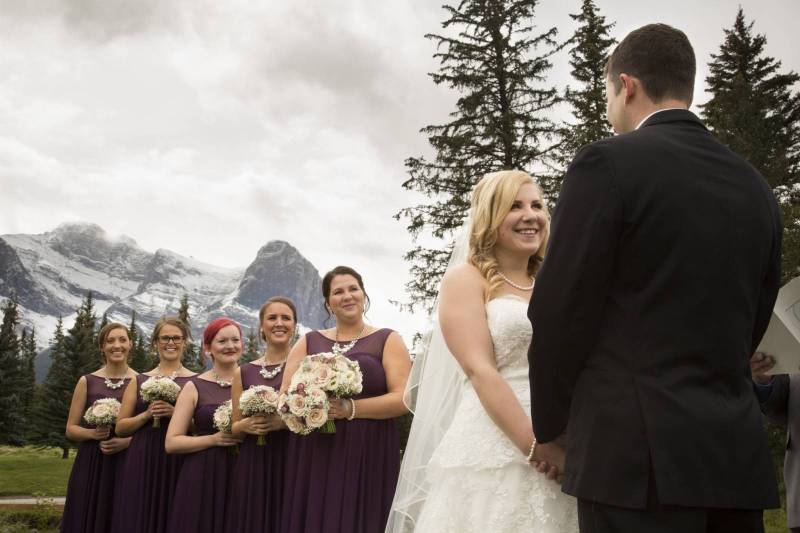 When the wedding day finally arrived, the skies weren't quite as sunny and blue as they had hoped for (and the forecast even called for snow) but that didn't matter one bit. The mountains were beautiful and their love for each other shone brighter than anything else. Their photographer, Brendan Nogue Photography, captured the moments and love between them beautifully and the clouds even parted enough for their outdoor ceremony.
For Chelsea the entire wedding was a whirlwind of excitement but her stand-out moment was one Konrad surprised her by singing "I wanna grow old with you", accompanied by her brother on guitar. They hosted their Canmore wedding at Cornerstone Theatre, providing the perfect rustic back drop and amazing food. They also added some incredible details and personal touches to their wedding like singing traditional polish songs, Grizzly Paw beer selections, candy and nachos for the guests to snack-on late at night and personal speeches and tributes that made the day incredible.