I happen to be incredibly lucky to call Canmore home and whenever I see a beautiful wedding from here it makes my heart so happy. Today I'm excited to share a beautiful Canmore wedding from the talented ENV Photography. It's a wedding full of love, classic beauty, and a little bit of unexpected mountain weather.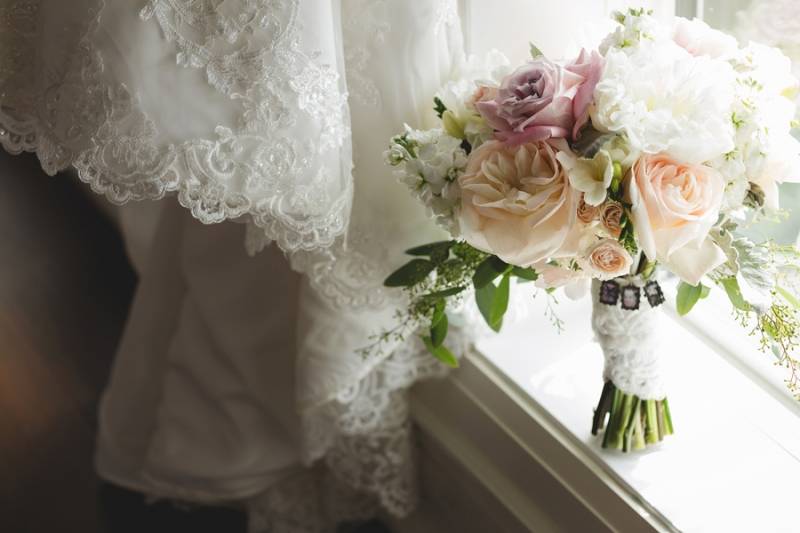 Ashleigh and Brian had spent five years together, developing a deep and beautiful love for each other, and they were thrilled to say "I do" in front of their family and friends surrounded by the majesty of the Rockies. When a bride says something like, "I was looking forward to solidifying the lifelong love we have, and will have for each other for the rest of our lives" you know it's an incredibly special wedding and a love that cannot be put into mere words.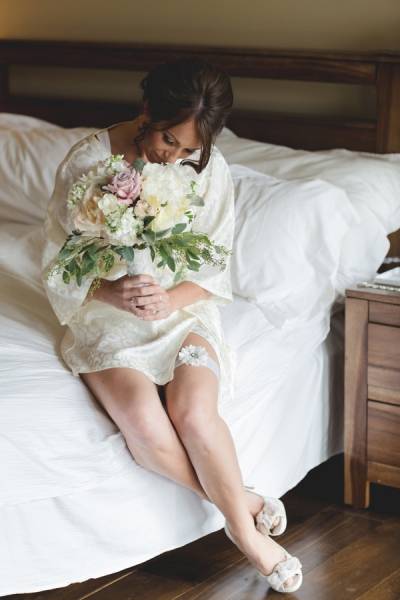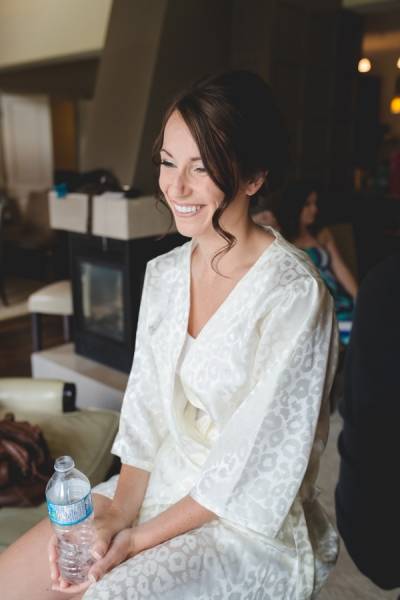 Ashleigh had an overall vision for her wedding, she wanted the day to be soft, beautiful and fun, but at the same time remain classy and elegant. She set out to find the perfect colour palette that would work with her vision, and after much searching she settled on the gorgeous combination of soft peach and gold.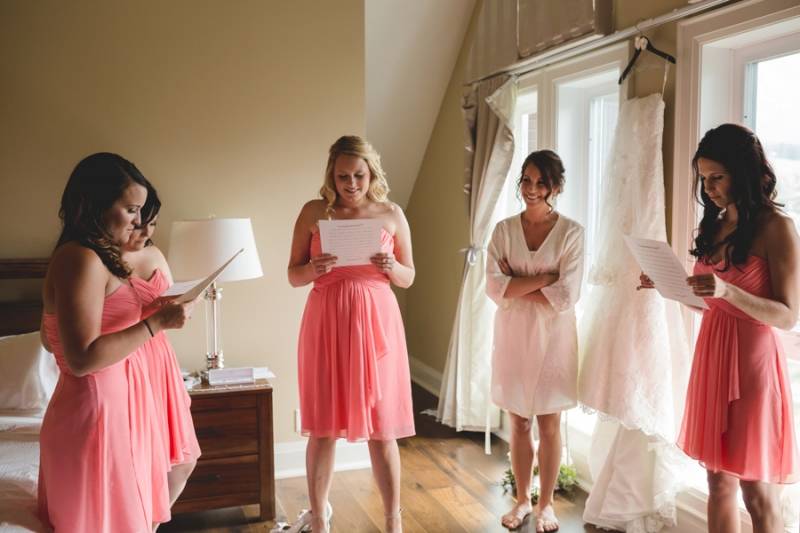 Ashleigh and Brian chose to get married at the historic St. Michael's Anglican Church in a traditional wedding ceremony. The church is a landmark in the town of Canmore, built in 1893, it's an incredible building full of character and beauty with a picture-perfect centre aisle.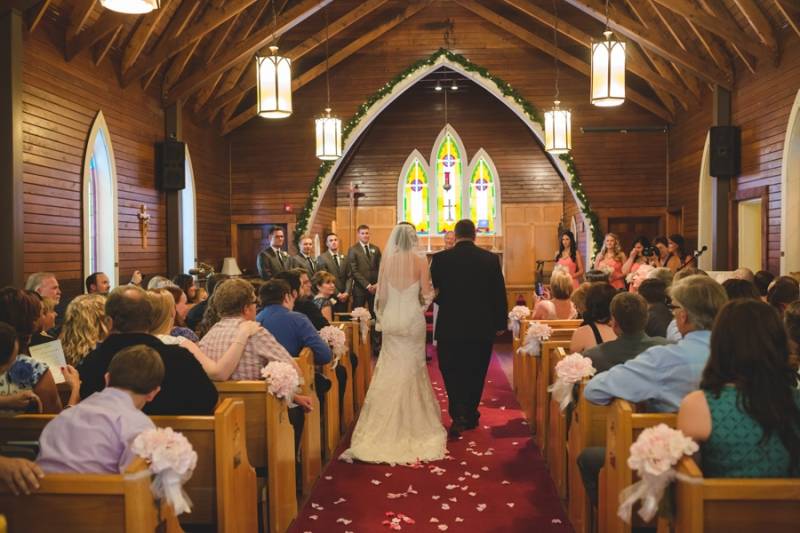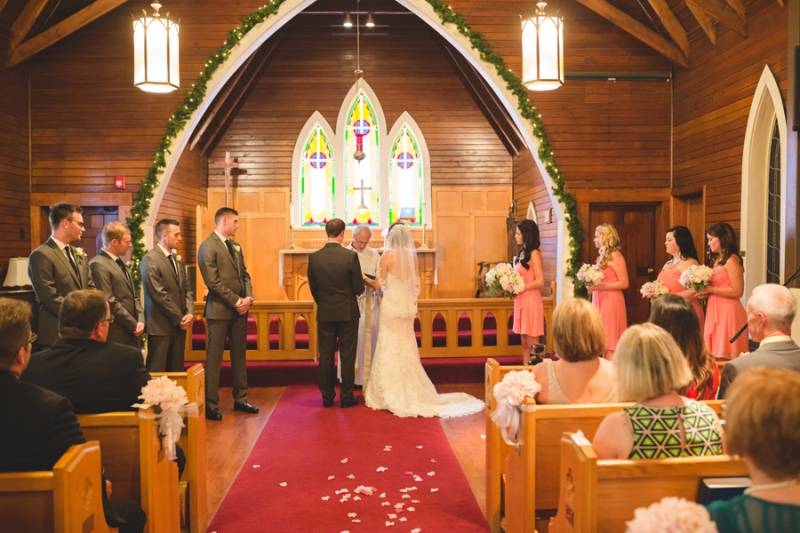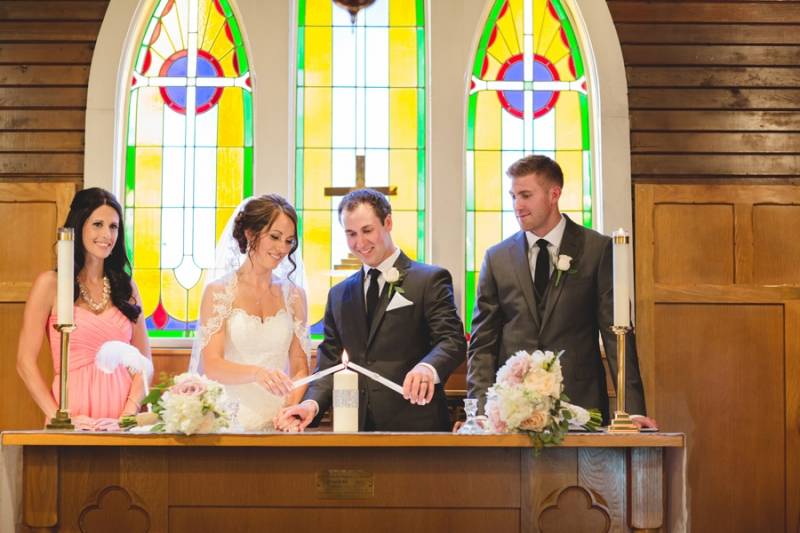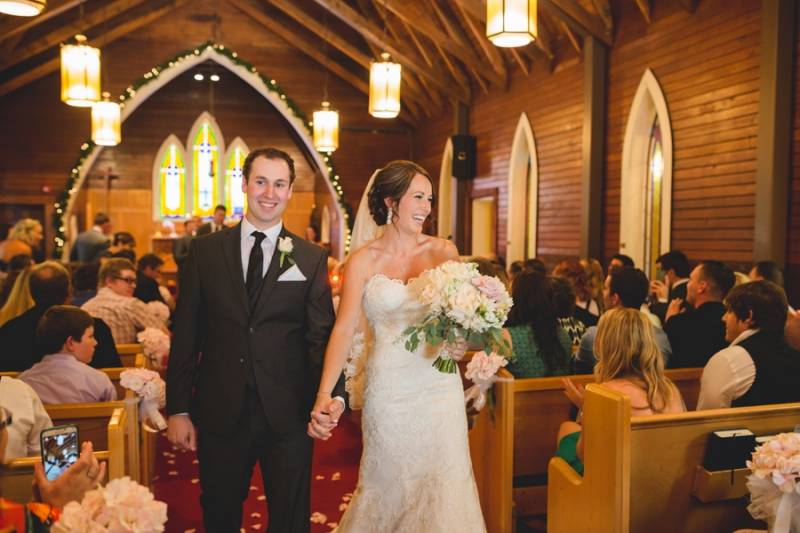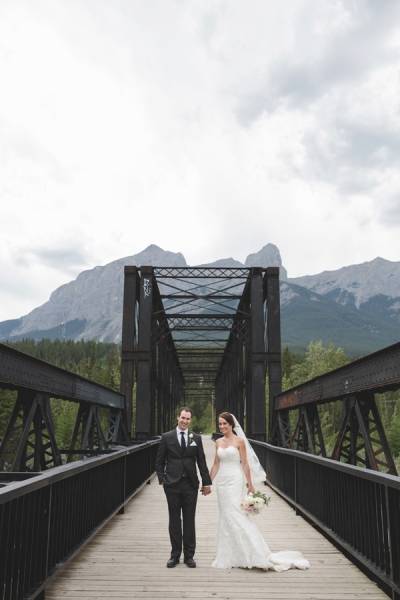 When Ashleigh was asked what one of her favourite moments was, she quickly talked about taking photos up in the beautiful Spray Lakes area and throughout Canmore. Ashleigh said, "The beautiful locations we visited for photos in Canmore and Banff. Although it was the windiest day in history (or felt like it), we were still able to have tons of fun with Beth (ENV Photography) and our wedding party. Thank goodness our bus driver was so accommodating to the wedding party literally rocking the bus, and using the bus as shelter from the wind to stand beside for photos."