The weather is often unpredictable in the Rockies but with an amazing photographer like B.D.F.K. Photography and a sense of adventure that doesn't matter one bit. At least Kate and Kevin didn't let the weather bother them and it allowed them to have a vast amount of gorgeous engagement photos with so many unique features and different views of the mountains. From gorgeous blue skies, to moody clouds, rain drops, autumn leaves and even the beautiful sunset...everything was covered in their engagement photos and it's truly beautiful.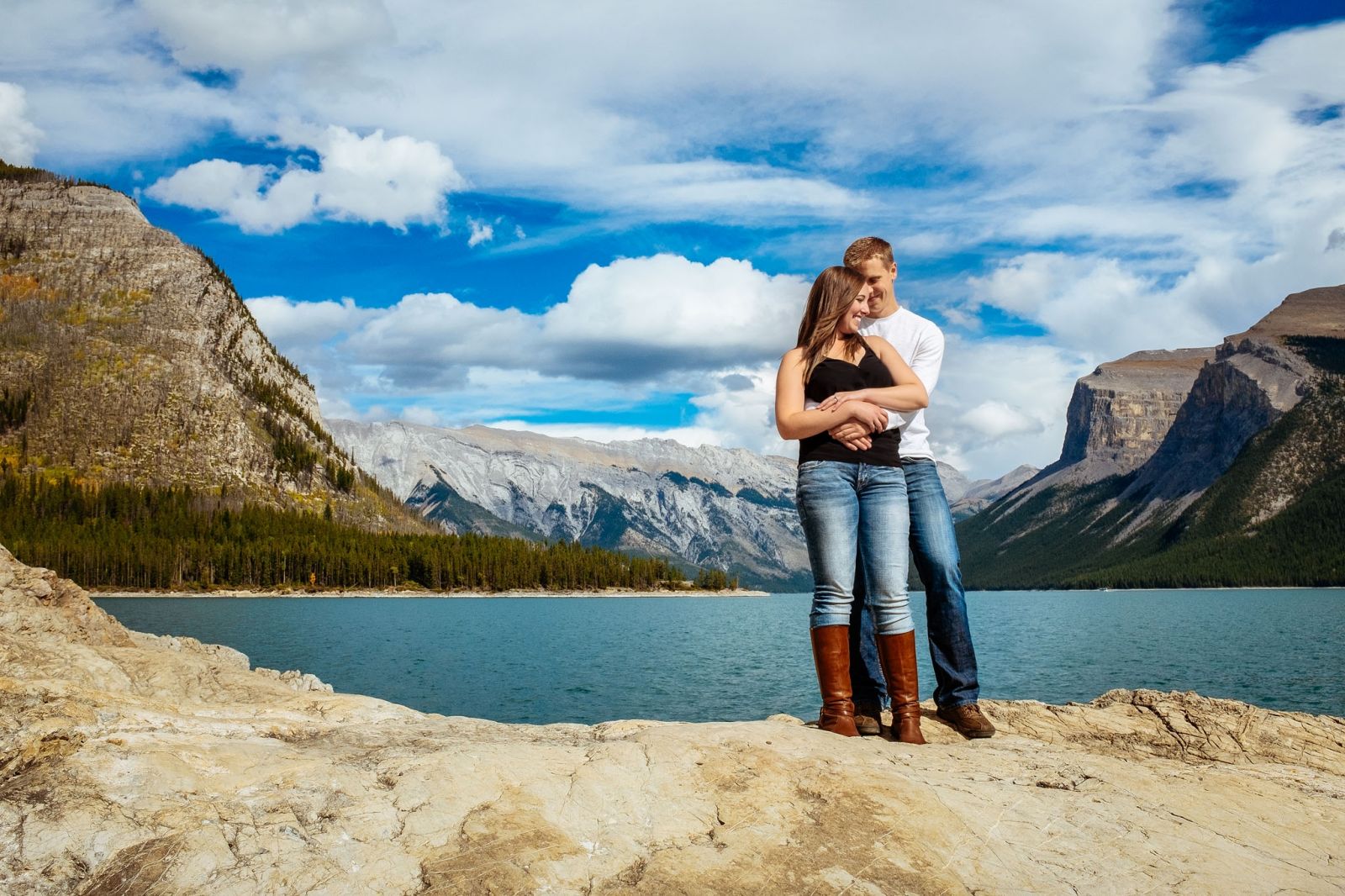 As much as we love blue bird days for hiking and biking, the beautiful depth and interesting features weather can add to photos is amazing and always leaves us speechless. We hope you enjoy today's gorgeous engagement photos, B.D.F.K. Photography (Edmonton wedding photographers), always take our breath away with their powerful images.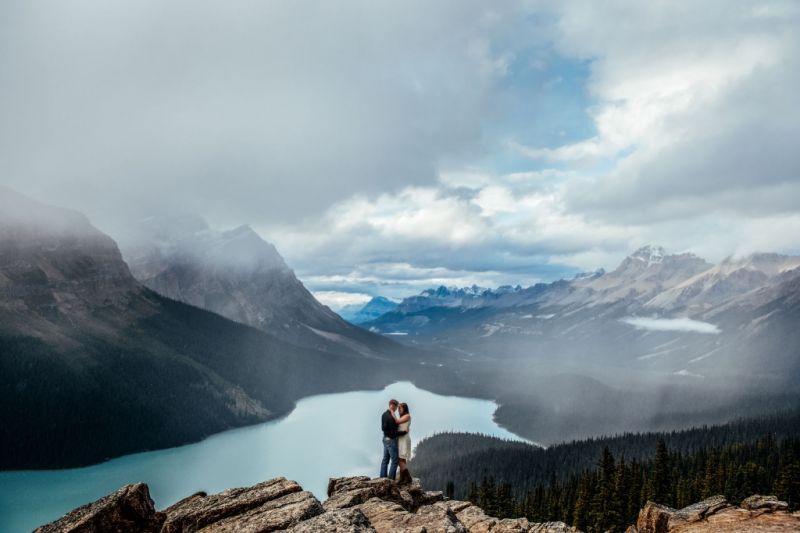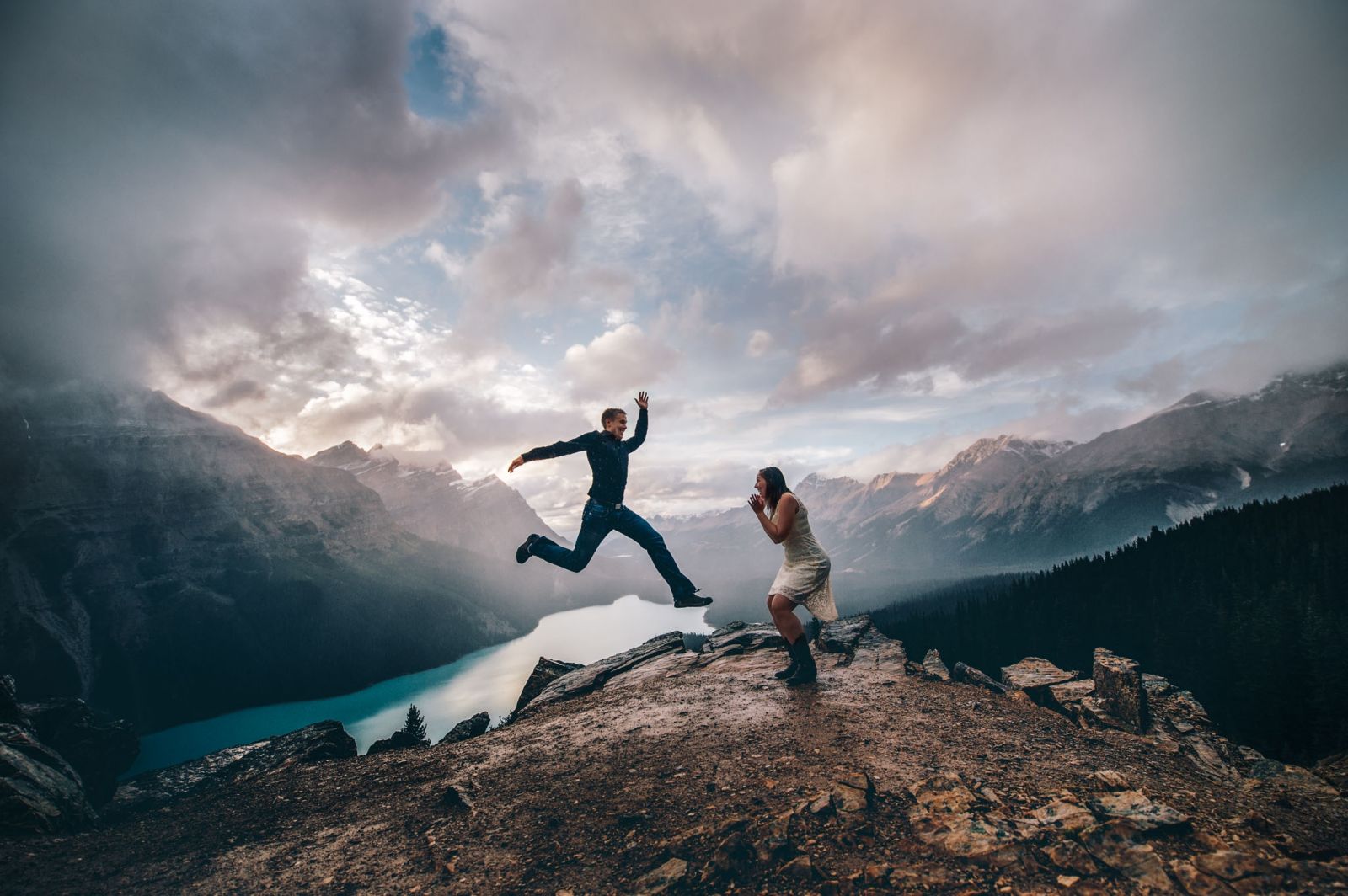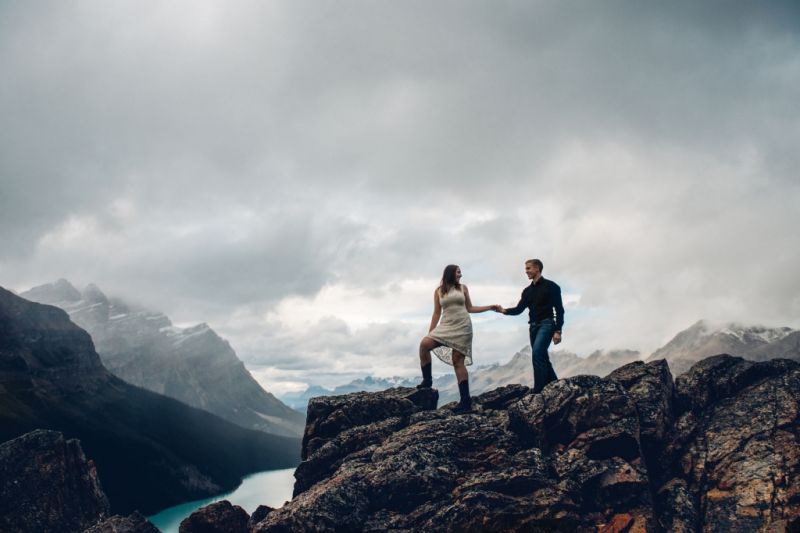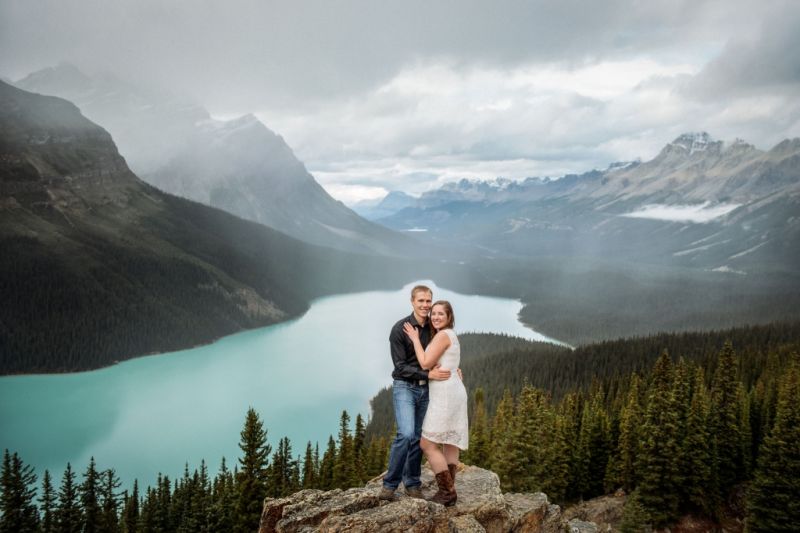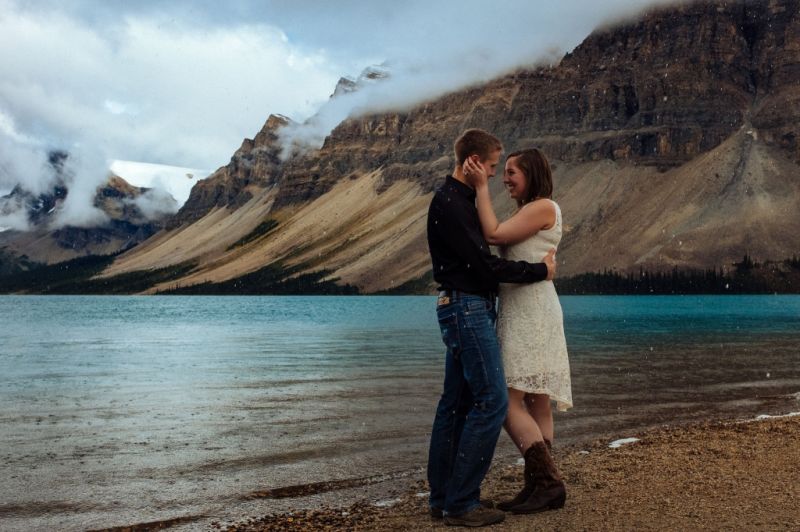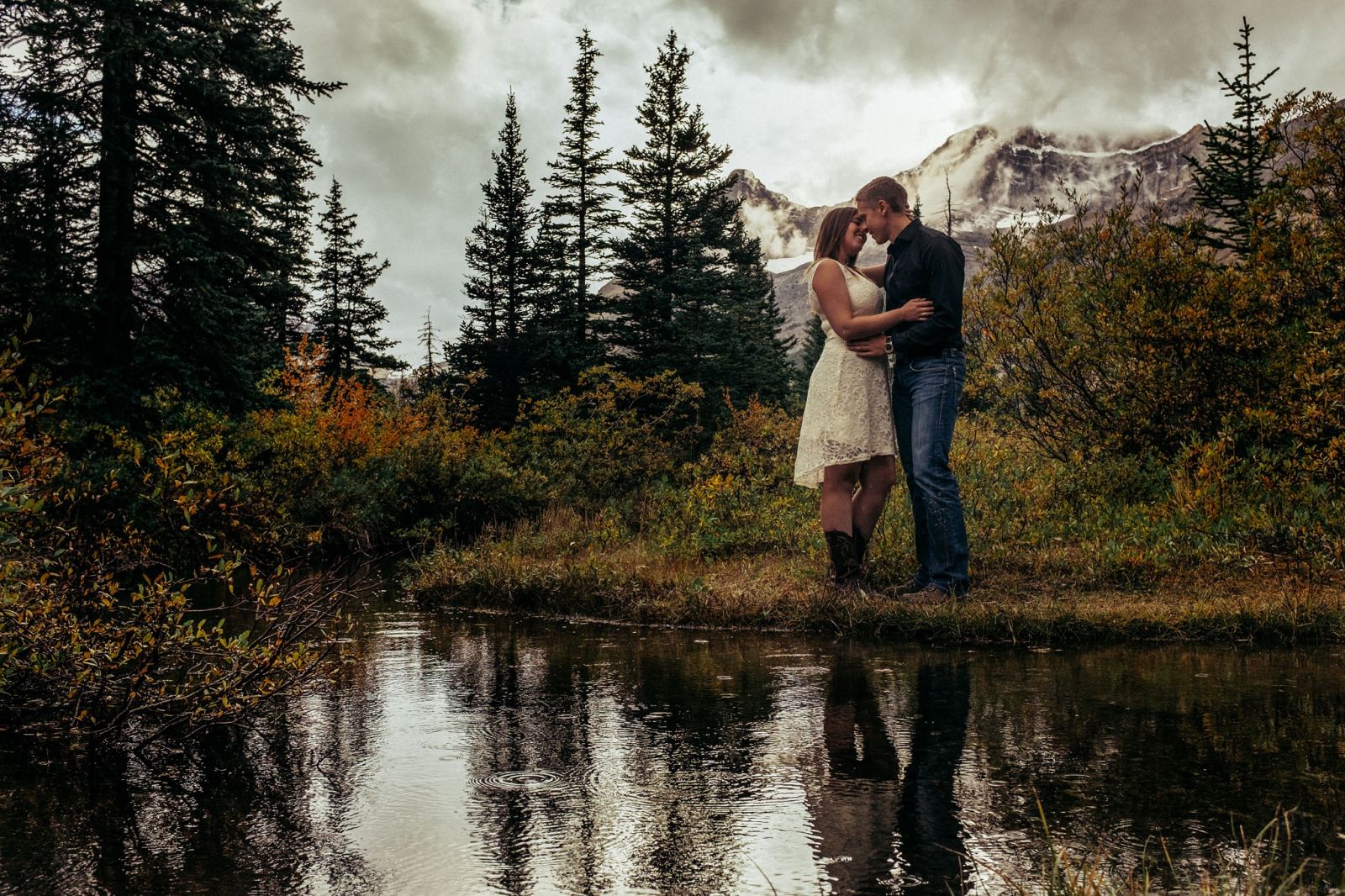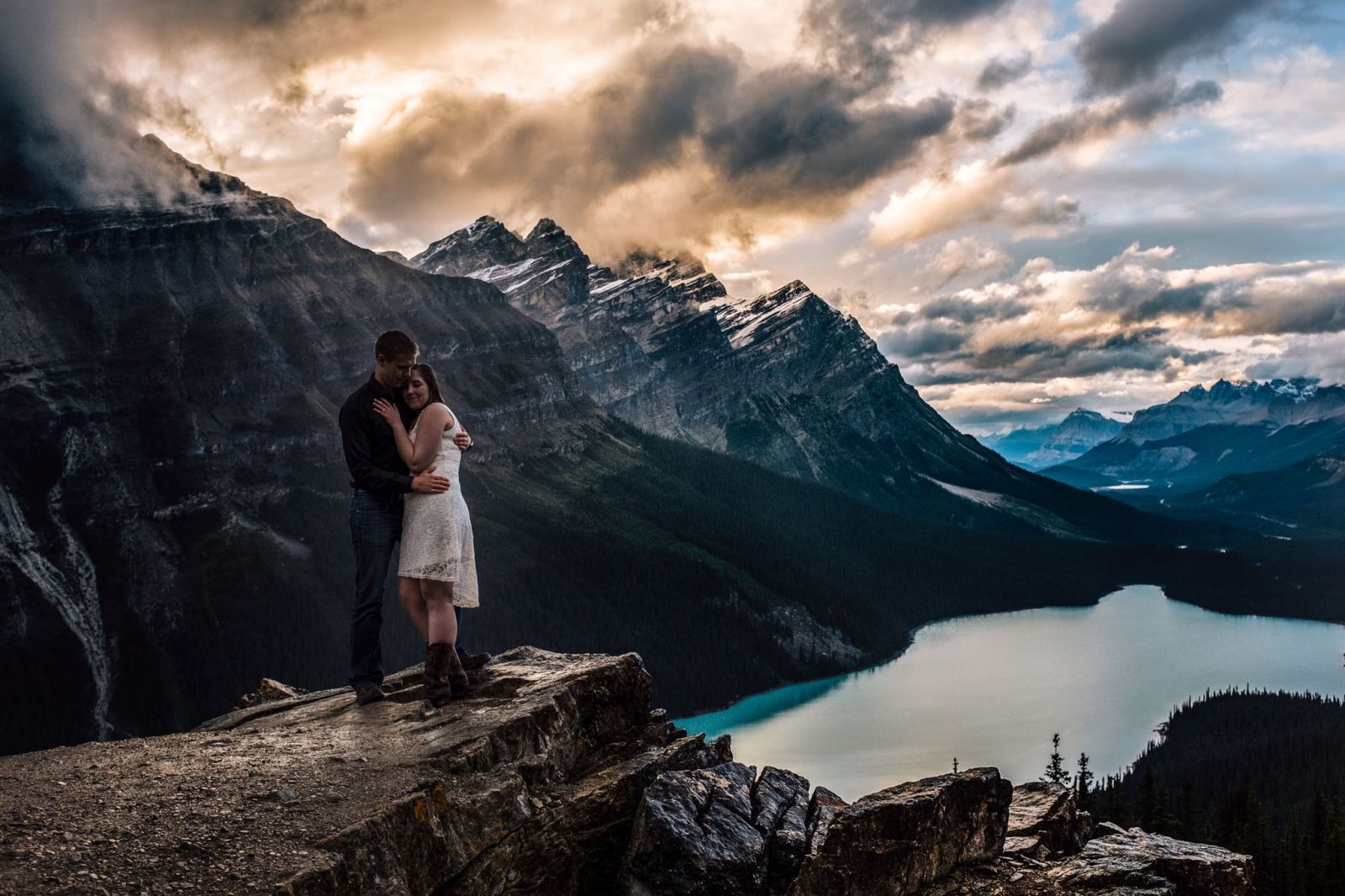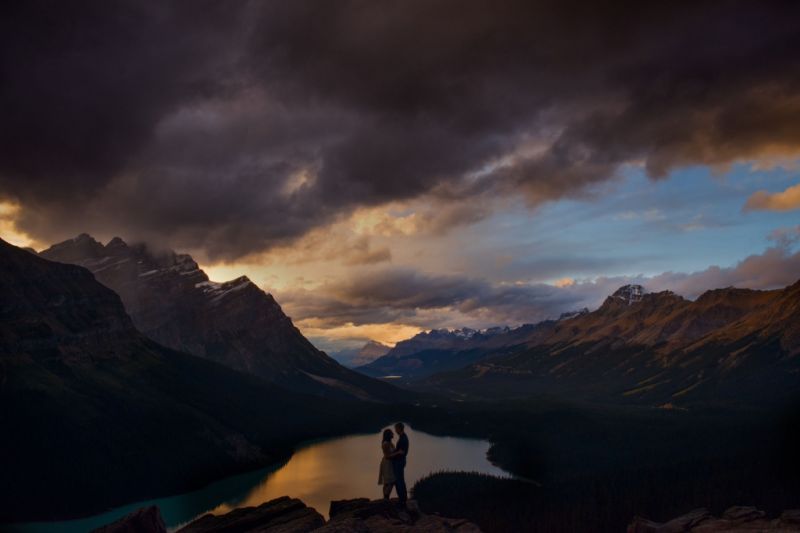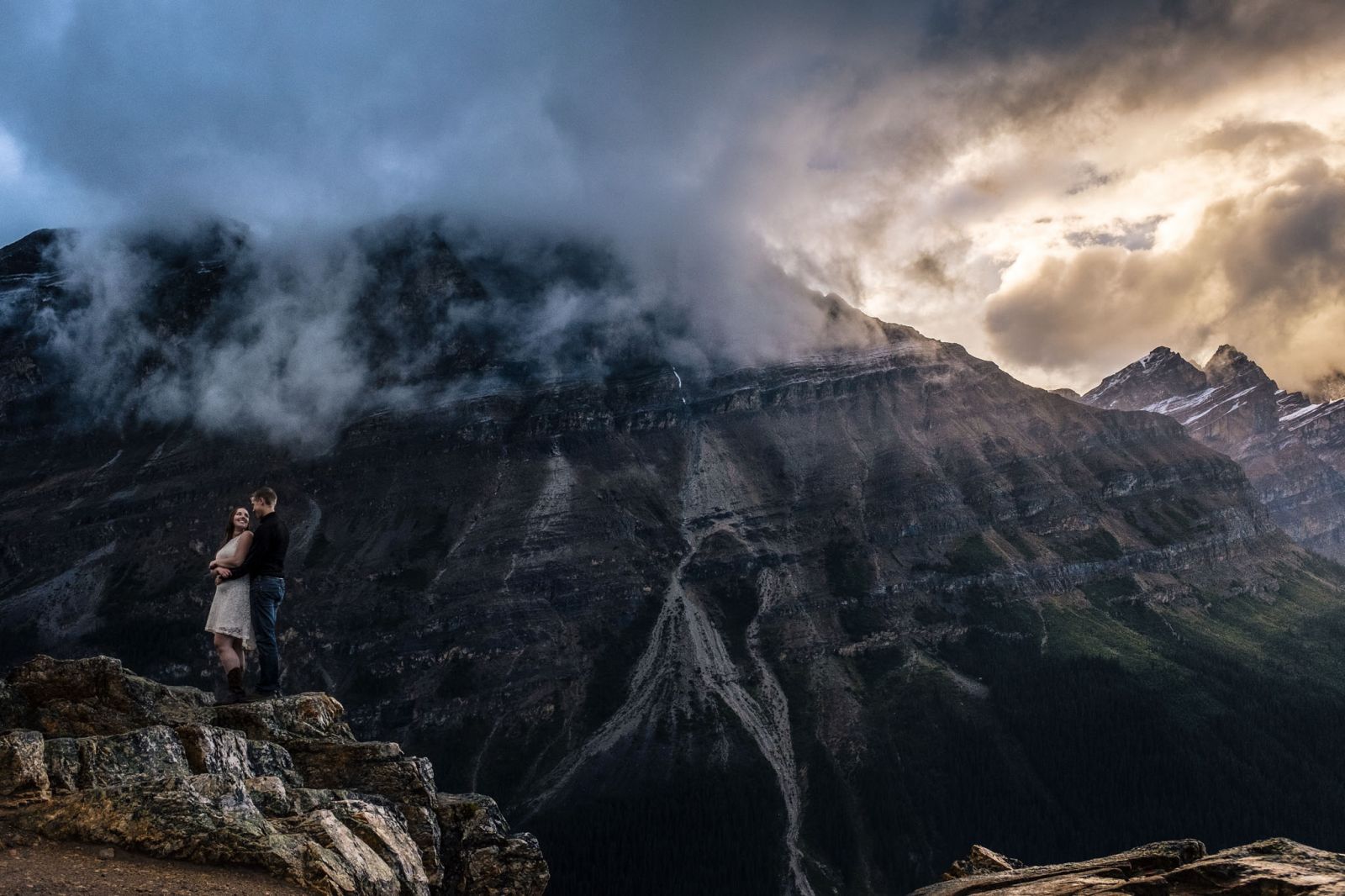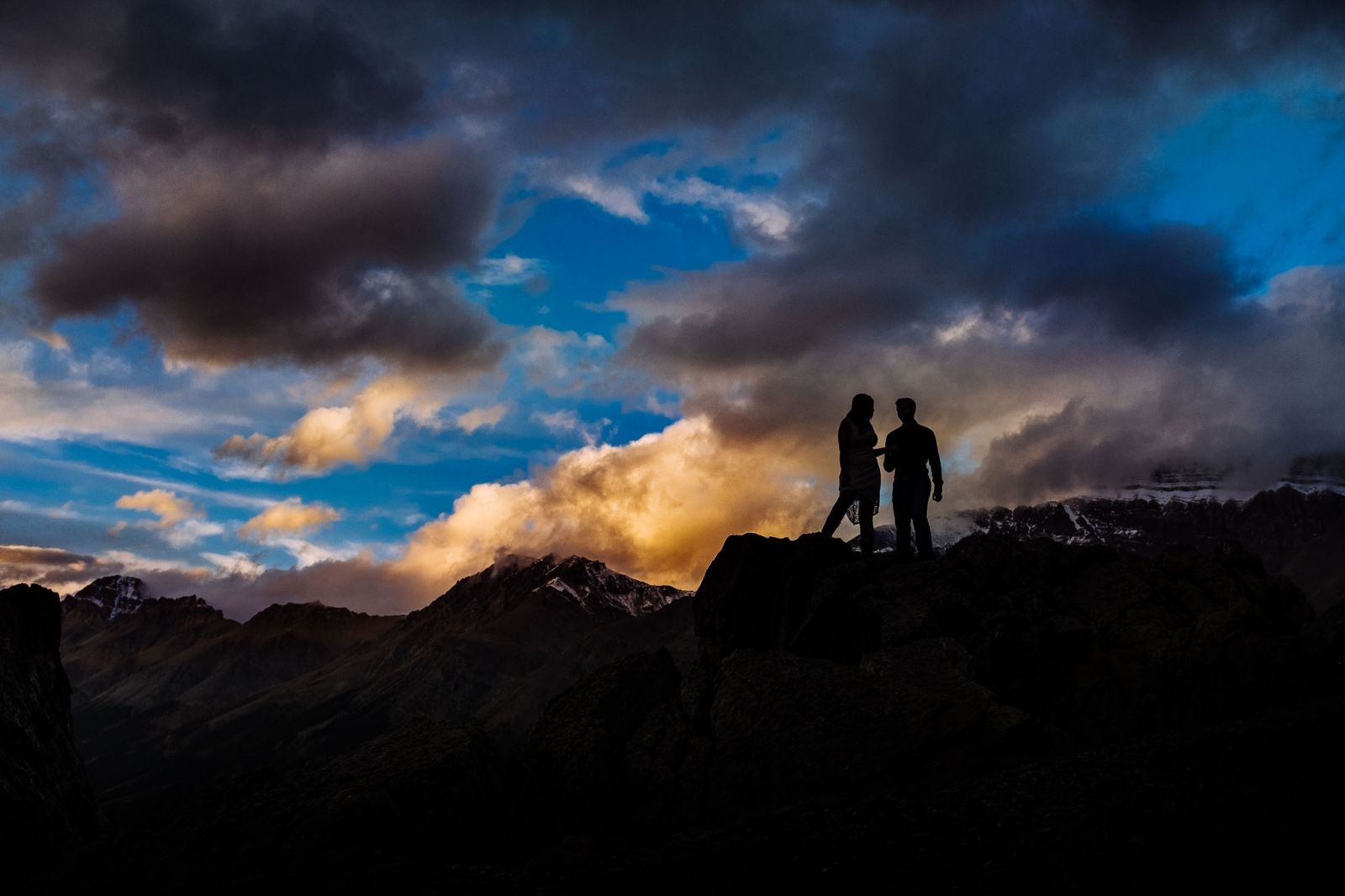 If you loved the beauty in these photos be sure to check-out B.D.F.K. Photography. Some of their photos have even gone viral and made it to the news in Russia, check it out here.
B.D.F.K. Photography is a member of our recommended mountain vendors and always brings a sense of adventure and beauty to any photo shoot they are involved with.