I have to admit, winter in the mountains holds a very special part of my heart. As the beautiful blanket of snow covers the rockies, the mountains turn into one of the most magical and beautiful places in the world. I know no one wants to think about cold and snow quite yet (other than my husband who is counting down the days to snowboarding season), but this amazing winter bridal photo shoot from Sofia Katherine Photography should help you get ready to embrace winter and all of the beauty of snow.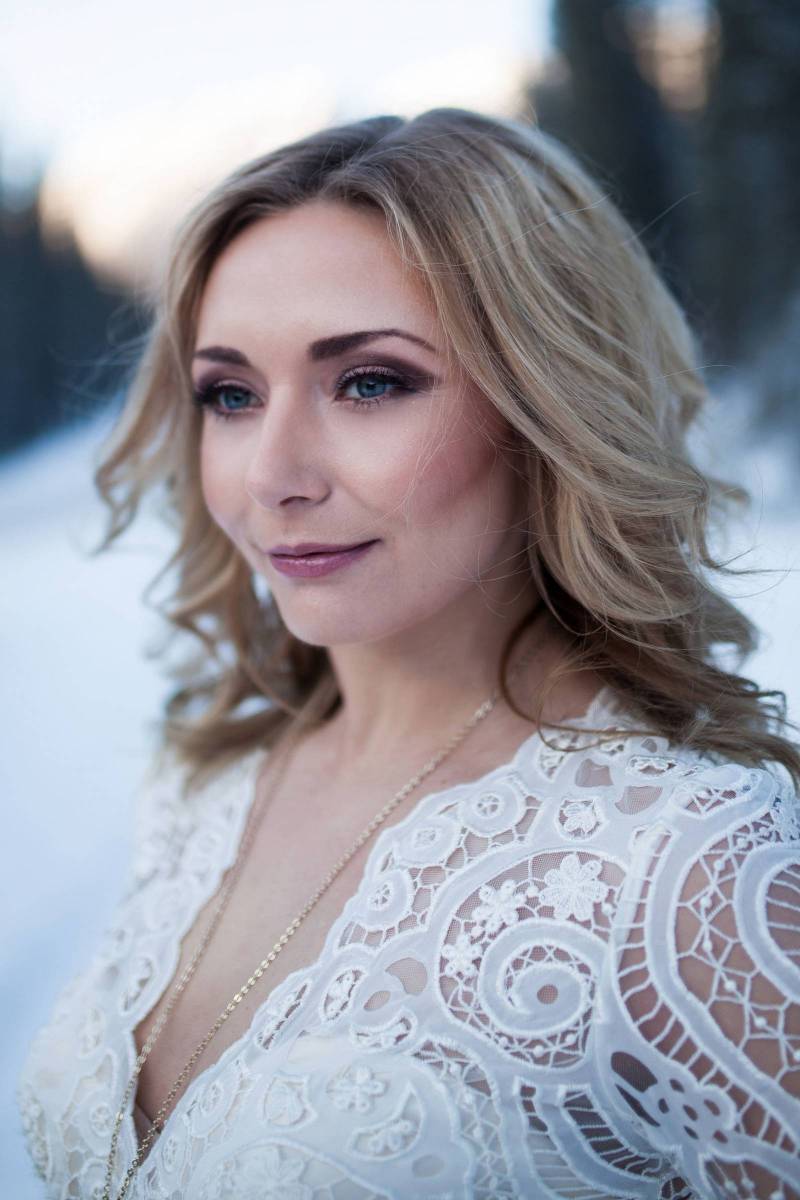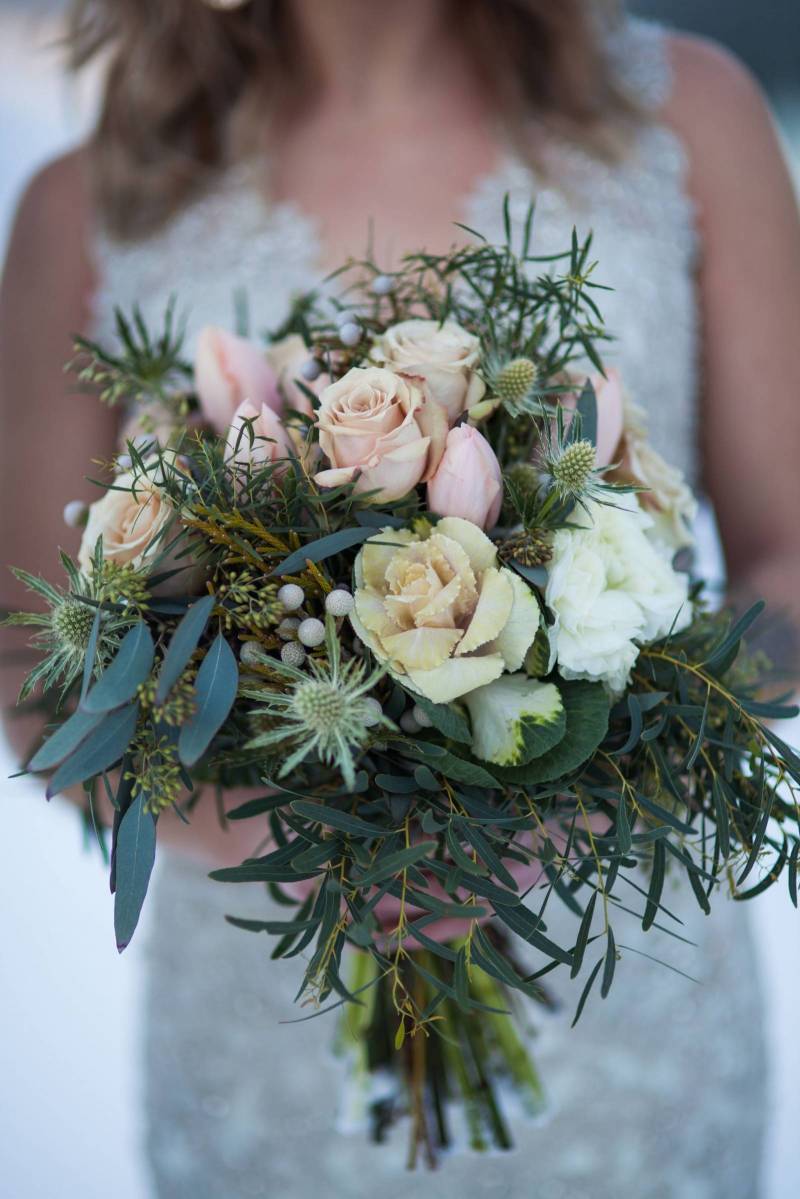 When you're holding a wedding in Canmore all you need is the natural backdrop to create the most gorgeous photos, everywhere you go is beautiful and picturesque and it doesn't matter what season it is. For all of the winter brides, we hope this beauitful Canmore winter wedding photo shoot encourages and inspires you to embrace the natural beauty (even if it's chilly) all around you. I hope you let mother nature and the beauty of the snow be a special part of your Canmore wedding.
This beautiful Canmore bride and photo shoot came together because of an amazing team:
Makeup by Erin Kilburn, Florals by Amborella Floral Studio, Dresses by Novia Mia and Photos by Sofia Katherine Photography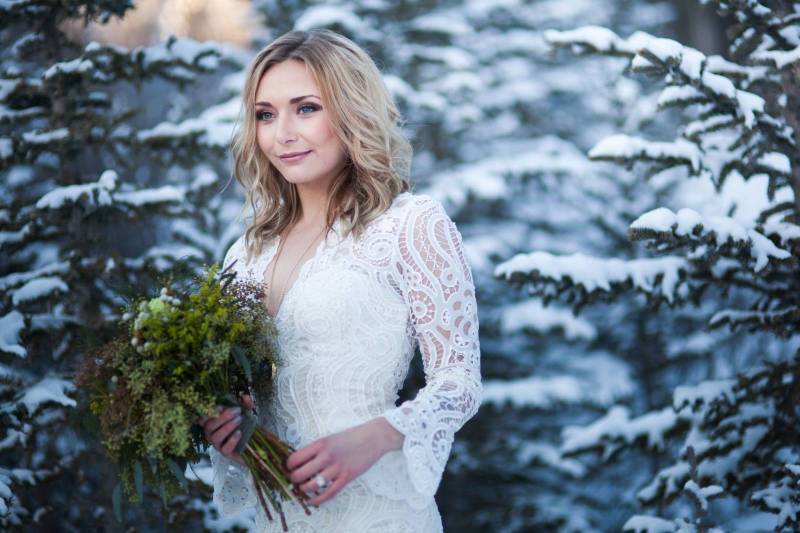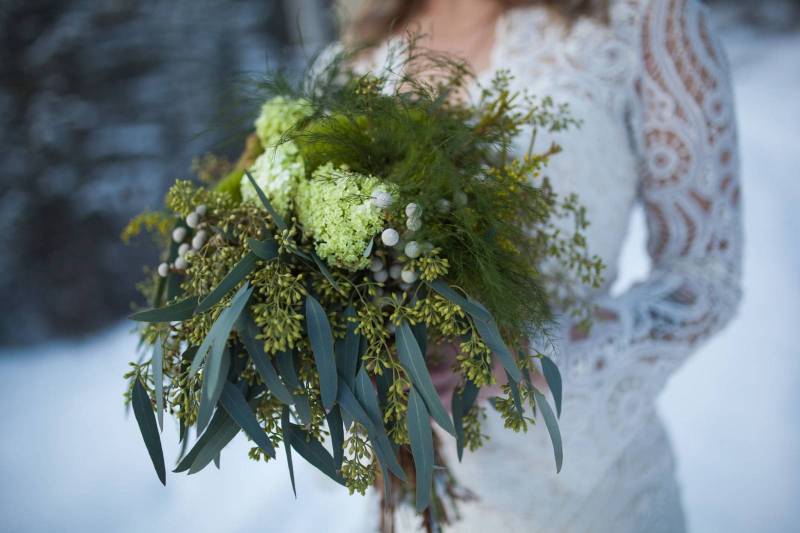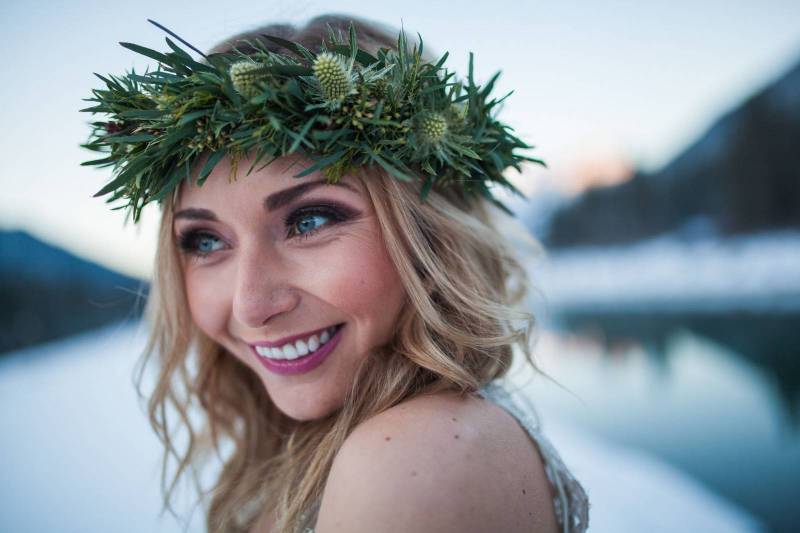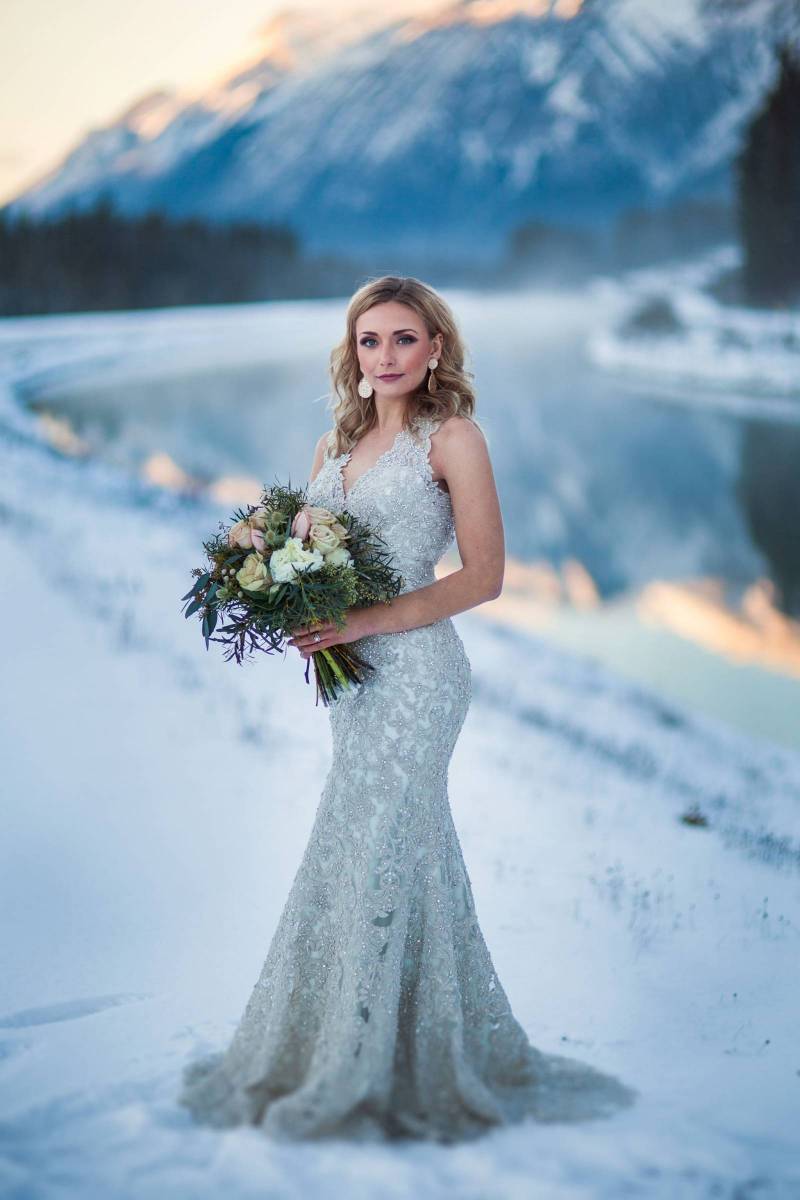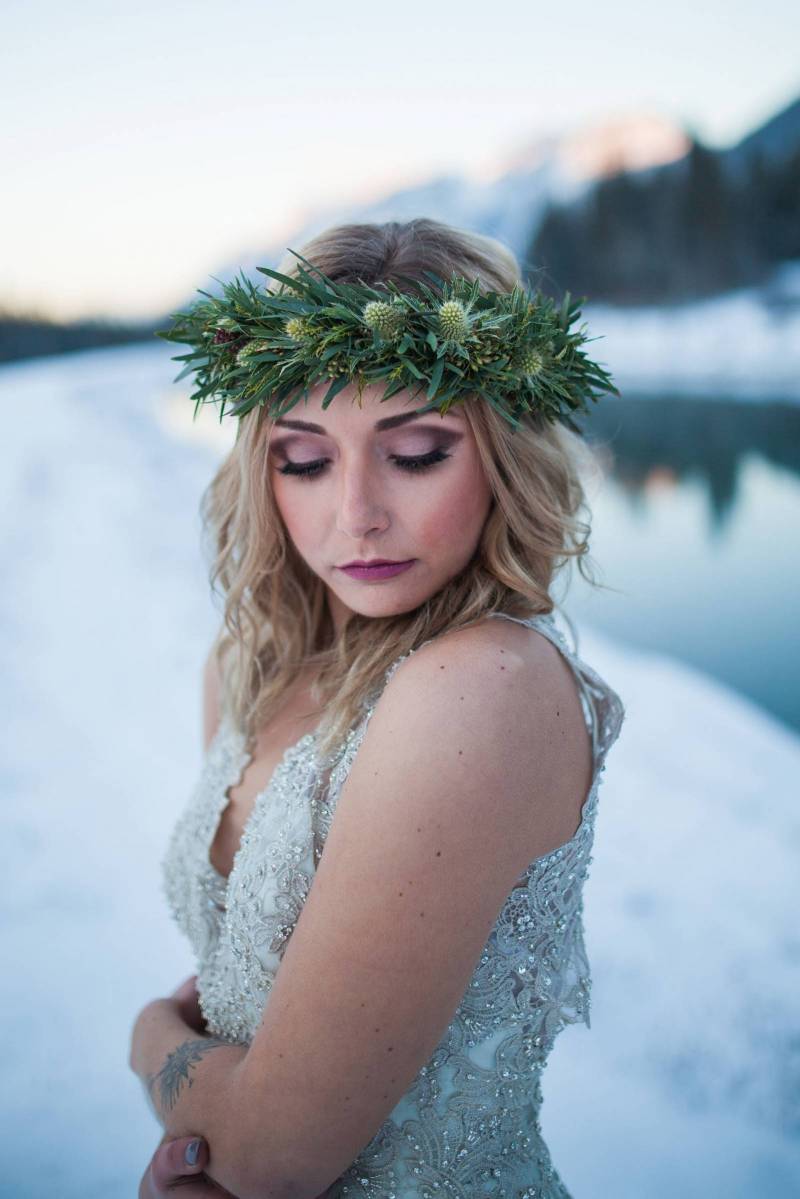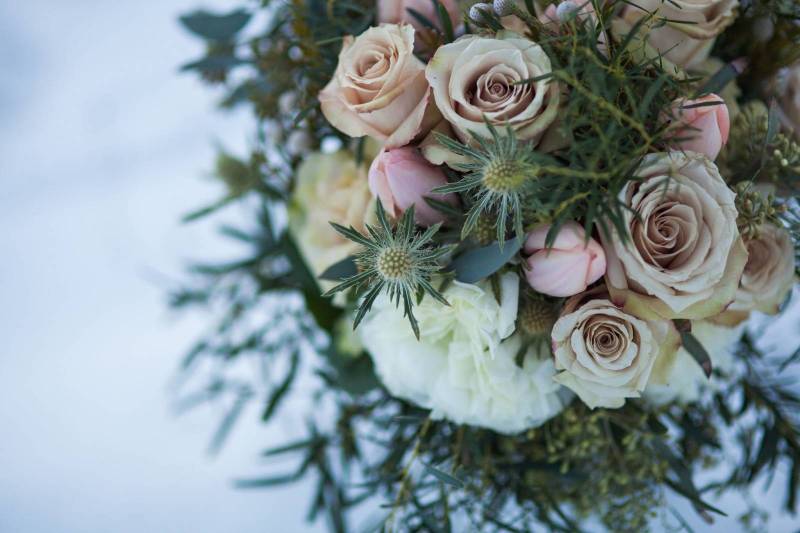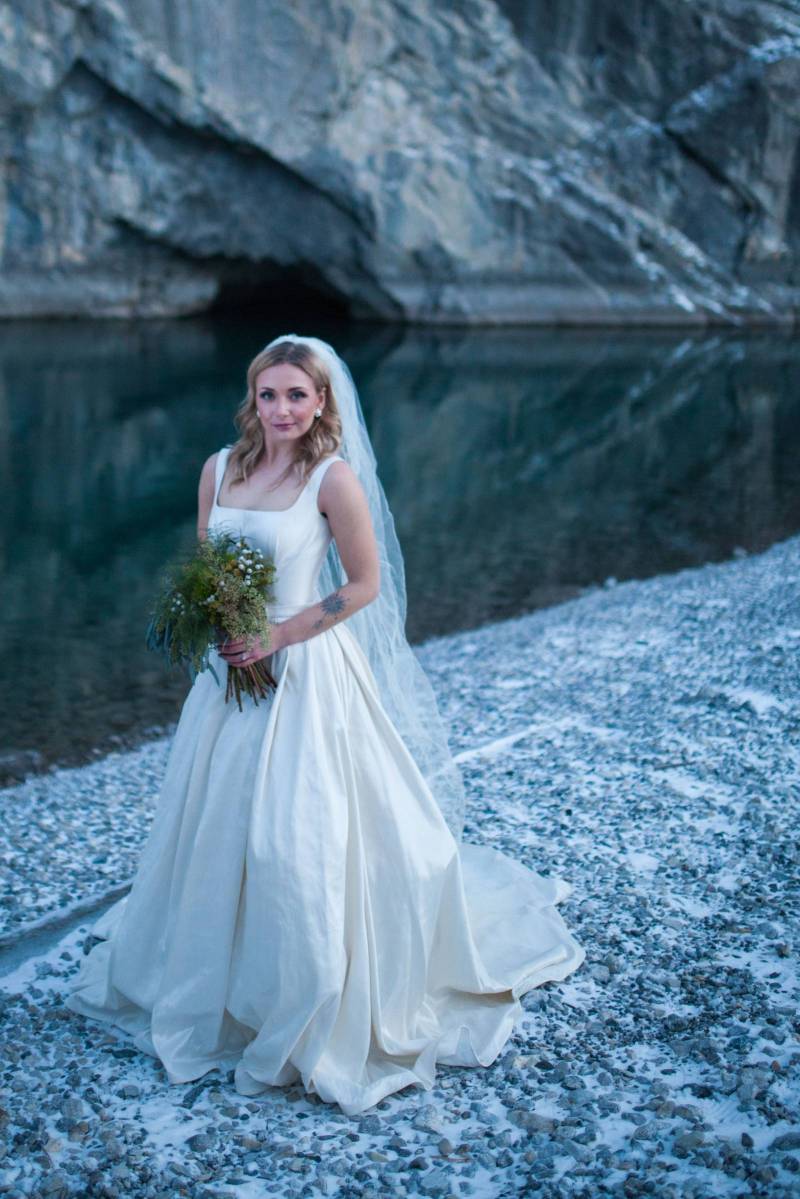 Are you planning a Canmore wedding? Be sure to check our website for more incredible Canmore wedding inspiration. You'll find real weddings, tips, advice, amazing photos and more to help you plan the perfect Canmore wedding. I hope you enjoyed this winter wedding inspiration today!