As the snow melts and Spring is trying to push it's way through the mountains we find ourselves in an inbetween state of grey and brown and this wedding is so refreshing to remind us of the beautiful colours that will fill the trees and mountains very shortly. There is really nothing like the beauty of fall and Faye and Christopher's September wedding captured it's golden beauty perfectly. A huge thank you to Canmore wedding photographer, Kim Payant Photography for capturing all of the beauty and sharing it with us today!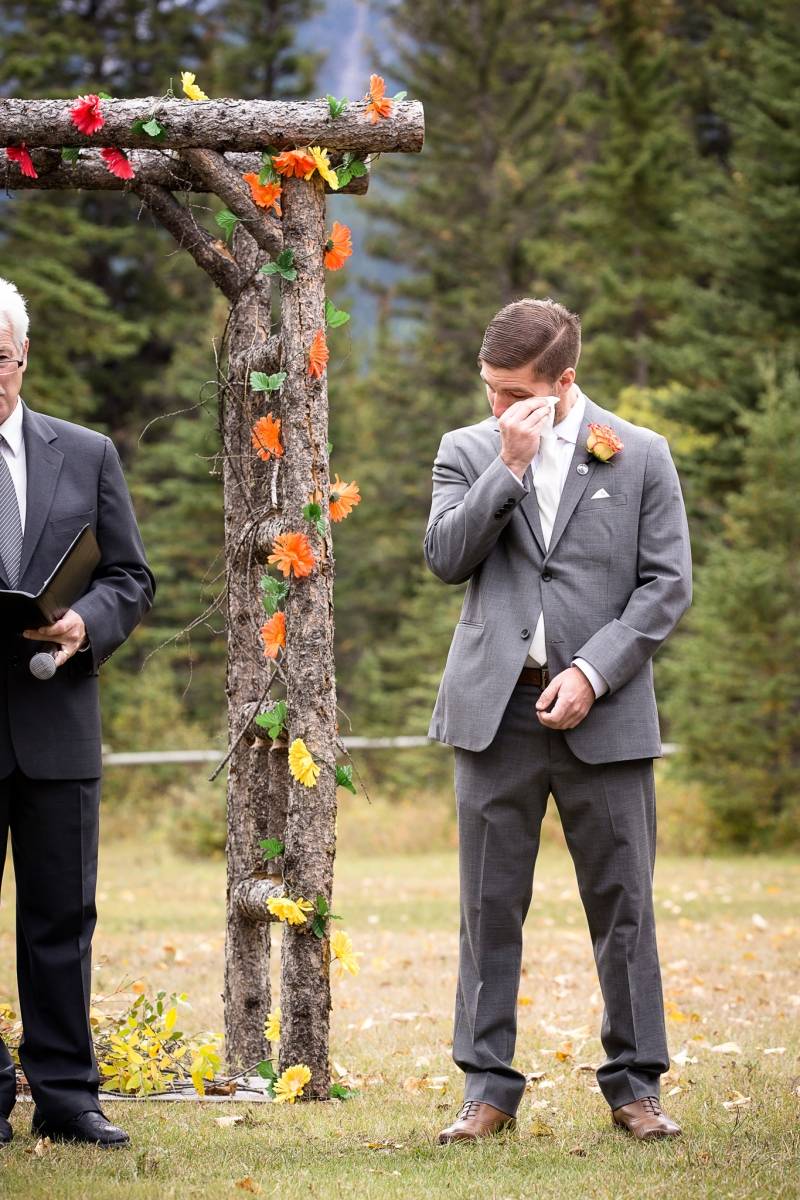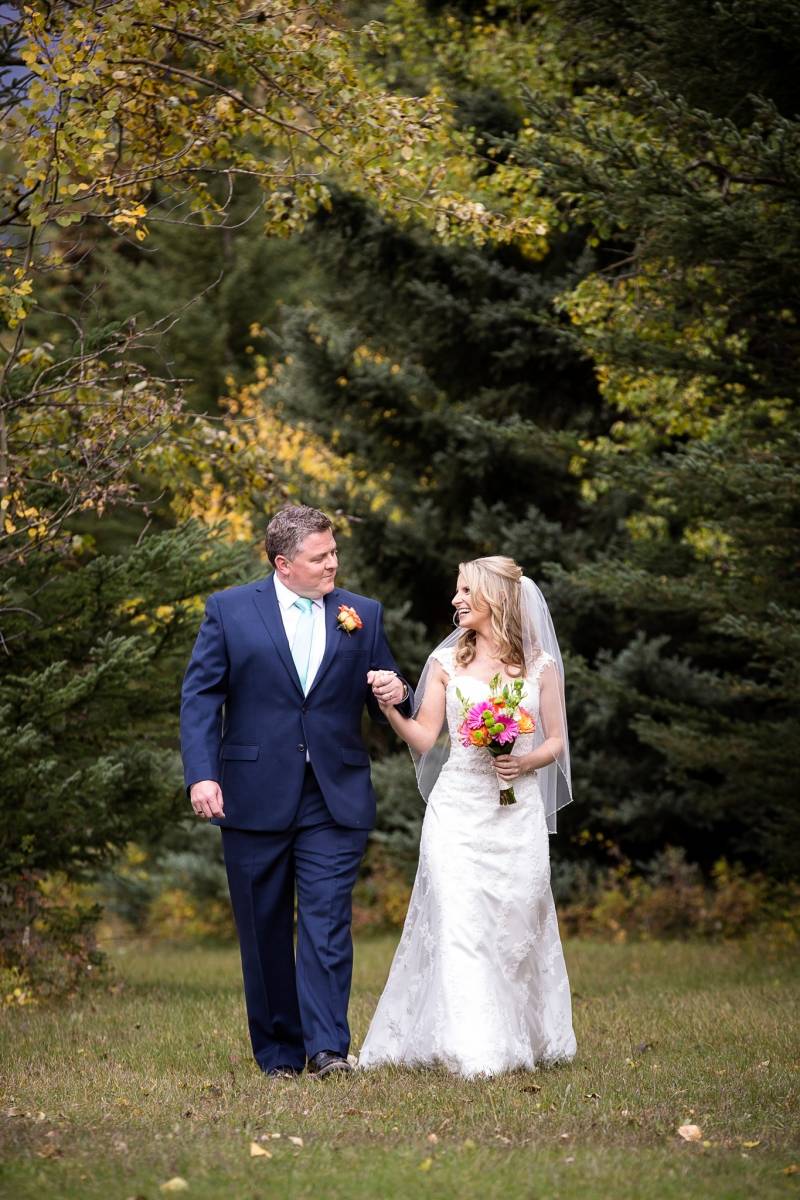 Faye (originally from England) and Christopher (originally from Saskatoon) collided paths through friends while living in Edmonton. They met one evening while out with a large group of friends and felt an immediate connection between them. Their shared interests and love of adventure and travel quickly brought them close and it didn't take long for them to realize they had found more than friends in each other.
Chris had originally planned to propose on Christmas day in front of all of their family until he overheard Faye talking with a friend about how she would hate to get engaged on her birthday, valentines day, christmas etc. because she wanted that day to be special all on its own. Chris quickly changed his plans and began planning a surprise proposal in Lake Louise. Chris went all out as he planned his porposal because it was such a special and momentous occassion, he even hired Kim Payant to come and sneakily capture photos of the proposal so they could have memories and images to look back on forever.
The day didn't go quite as planned but Chris managed to get everything working together after a few hiccups and changes in the day. While they were skating on the gorgeous lake at Lake Louise he finally worked up the courage and made it happen. Of course he tells the story best: "I asked her if the day could get any better, to which she replied with "No", and I asked her if she was sure, and then I got down on one knee and asked her to spend the rest of her life with me. Some hugs, kisses, tears, and screams later, (Don't ask me in what order because it was all a blur, which is exactly the reason why I hired Kim to capture it all), she said "Yes!", the ring was placed on her finger (It actually fit! Again, purely a guess on my part because she only wears one ring and NEVER takes it off!). Then I told her that I got it all on camera and pointed over to Kim. The expression of pure surprise when she realized what just happened is one of the best Kim shot."
After the excitement they quickly ran back to their room and changed and headed out with Kim for a beautiful engagement session.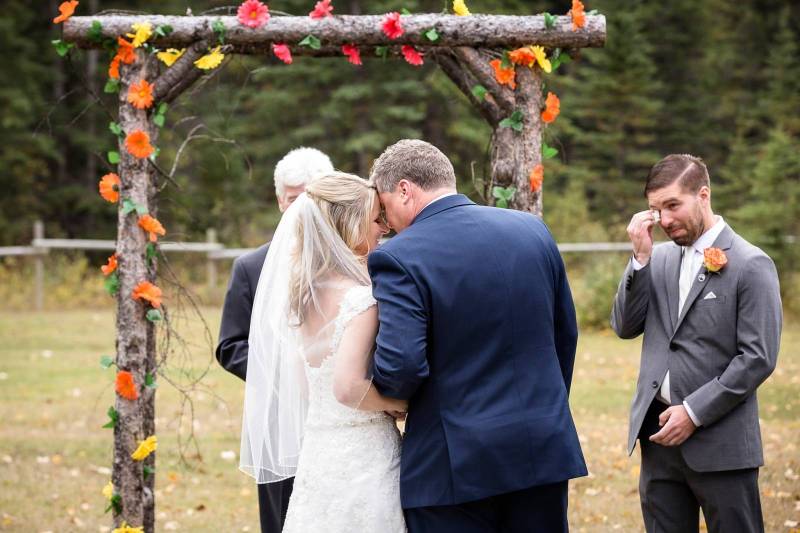 Faye and Chris wanted to plan a wedding that was outdoors, simple, unique and centred around their family and friends. They wanted the day to be relaxed and memorable for everyone. They held the wedding ceremony at Canmore Ranch as it offered gorgeous views of the mountains and an indoor location in case it rained.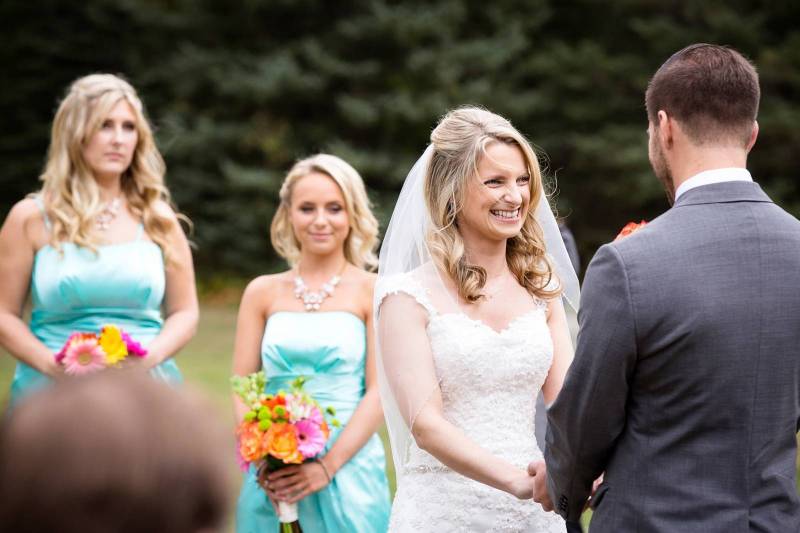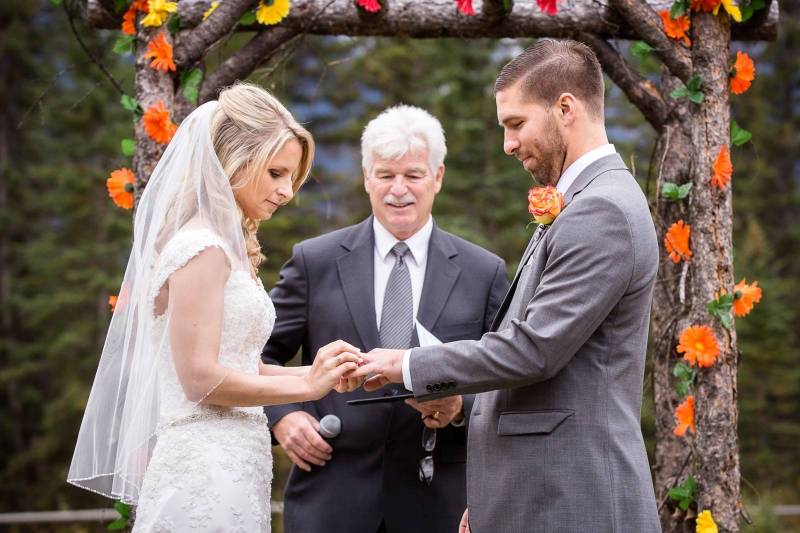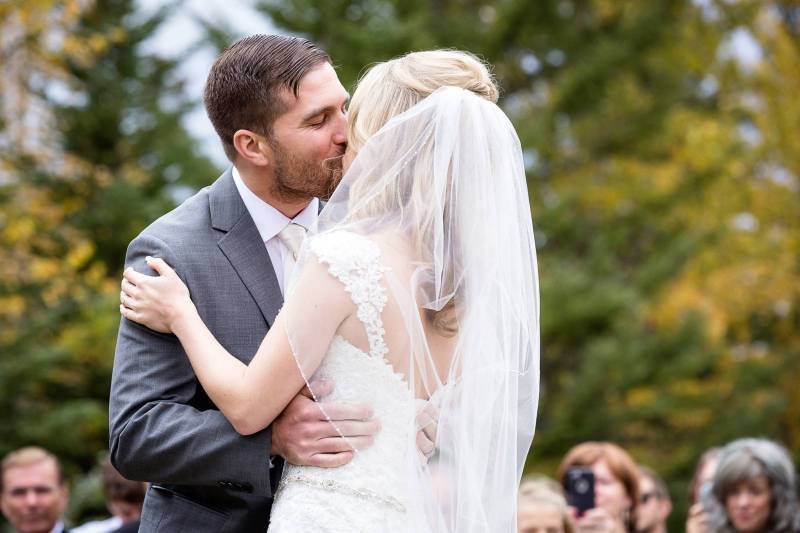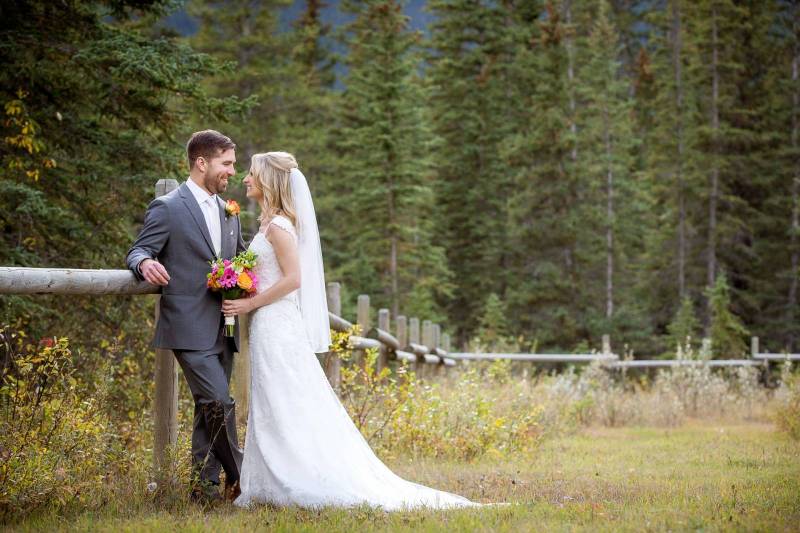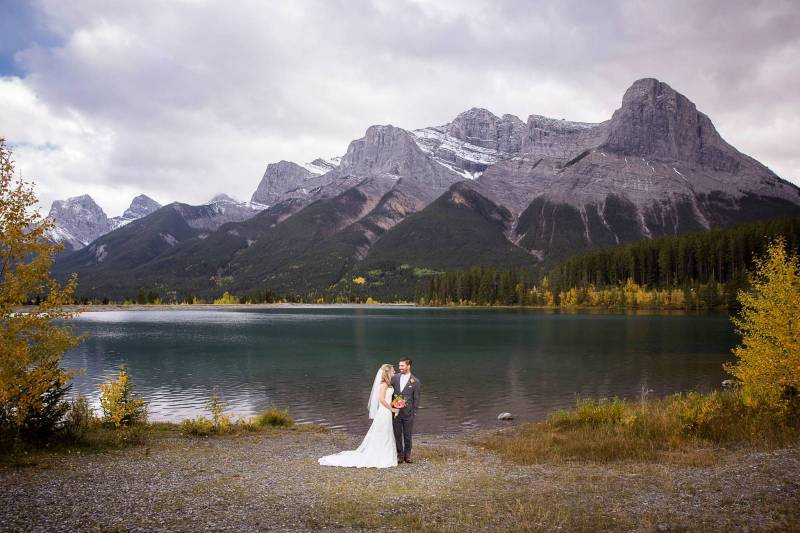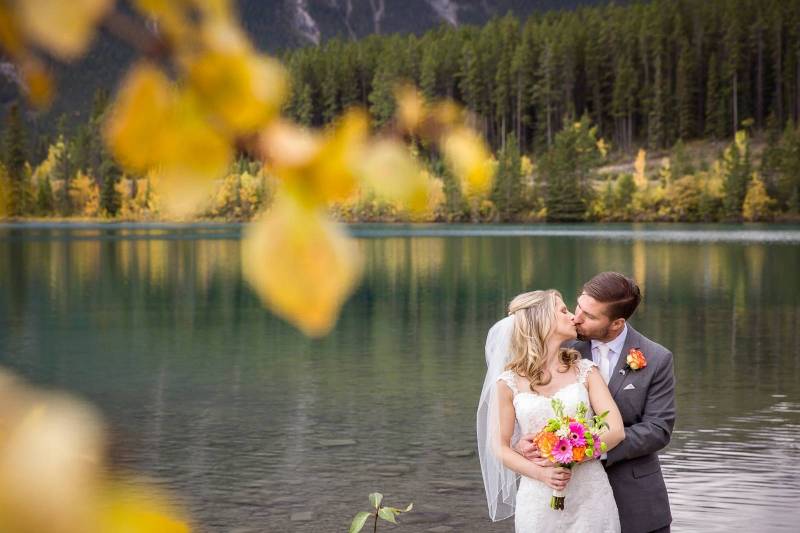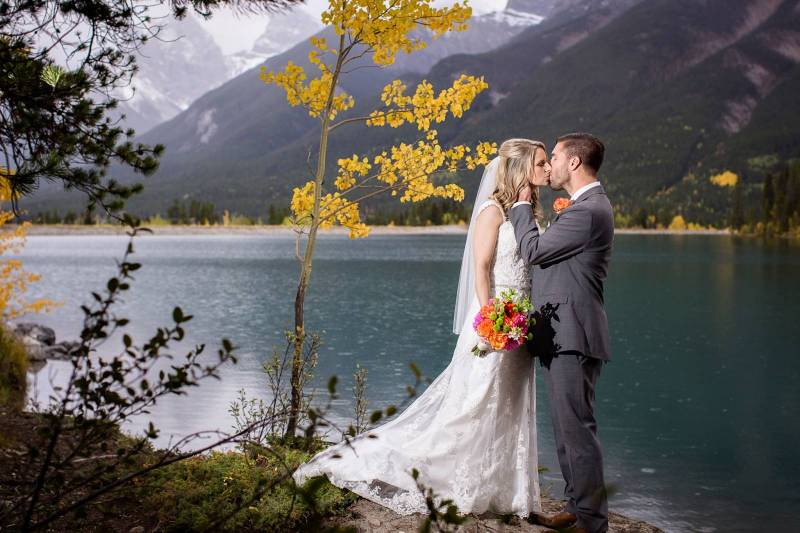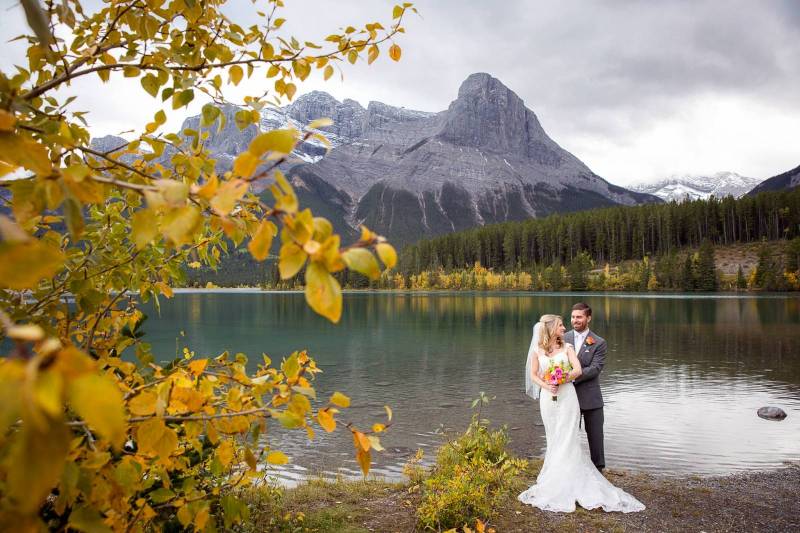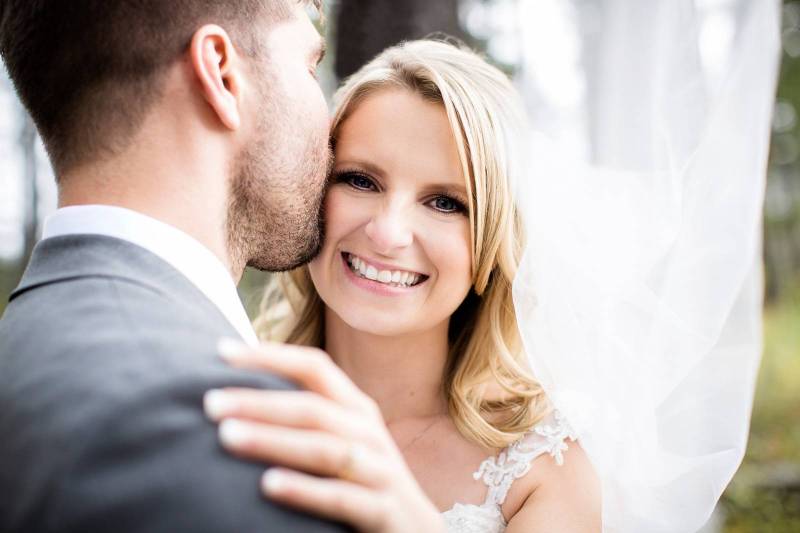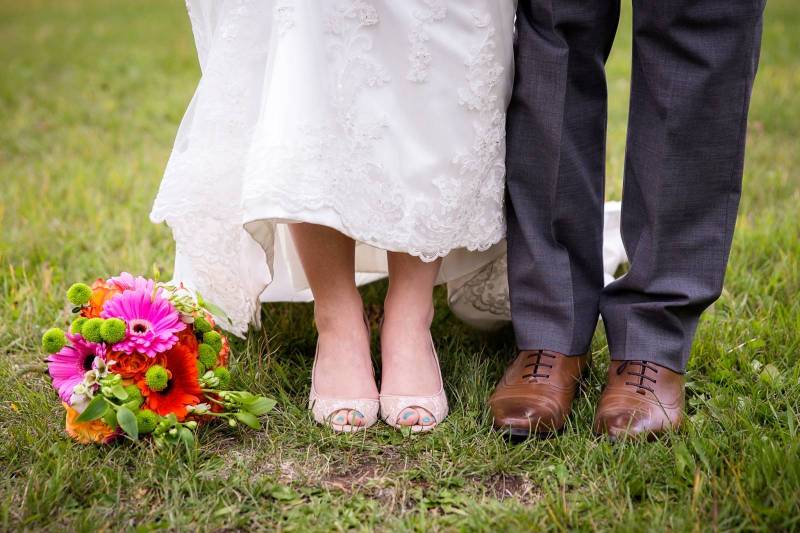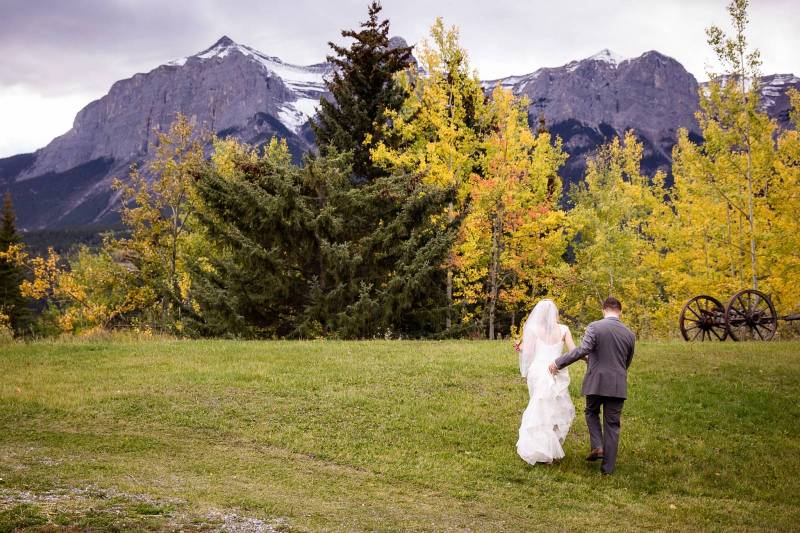 The wedding reception was held at Cross Zee Ranch in Canmore as it fit everything they were looking for - rustic, laid-back and fun. Their family and friends helped them pull together many of the details and the celebration was everything they had dreamed of, They only had one regret, which was that the wedding went by too quickly and they wished they could have had more time to celebrate with each other and their guests.