Today we're heading out to one of our favourite places in Alberta for a gorgeous wedding in Waterton Lakes National Park. Paige and Cleighton decided to get married in one of the most unique and distinctive mountain parks on the planet and we know you will love everything about their Waterton wedding. From the love in their eyes, to ice cream cones in town with their bridal party, to the cutest donut bar at their reception - it's a wedding filled with warmth, laughter, ridiculously beautiful scenery and lots of fun. And we owe all the great photos we get to share with you today to Kelsy Nielson Photographer.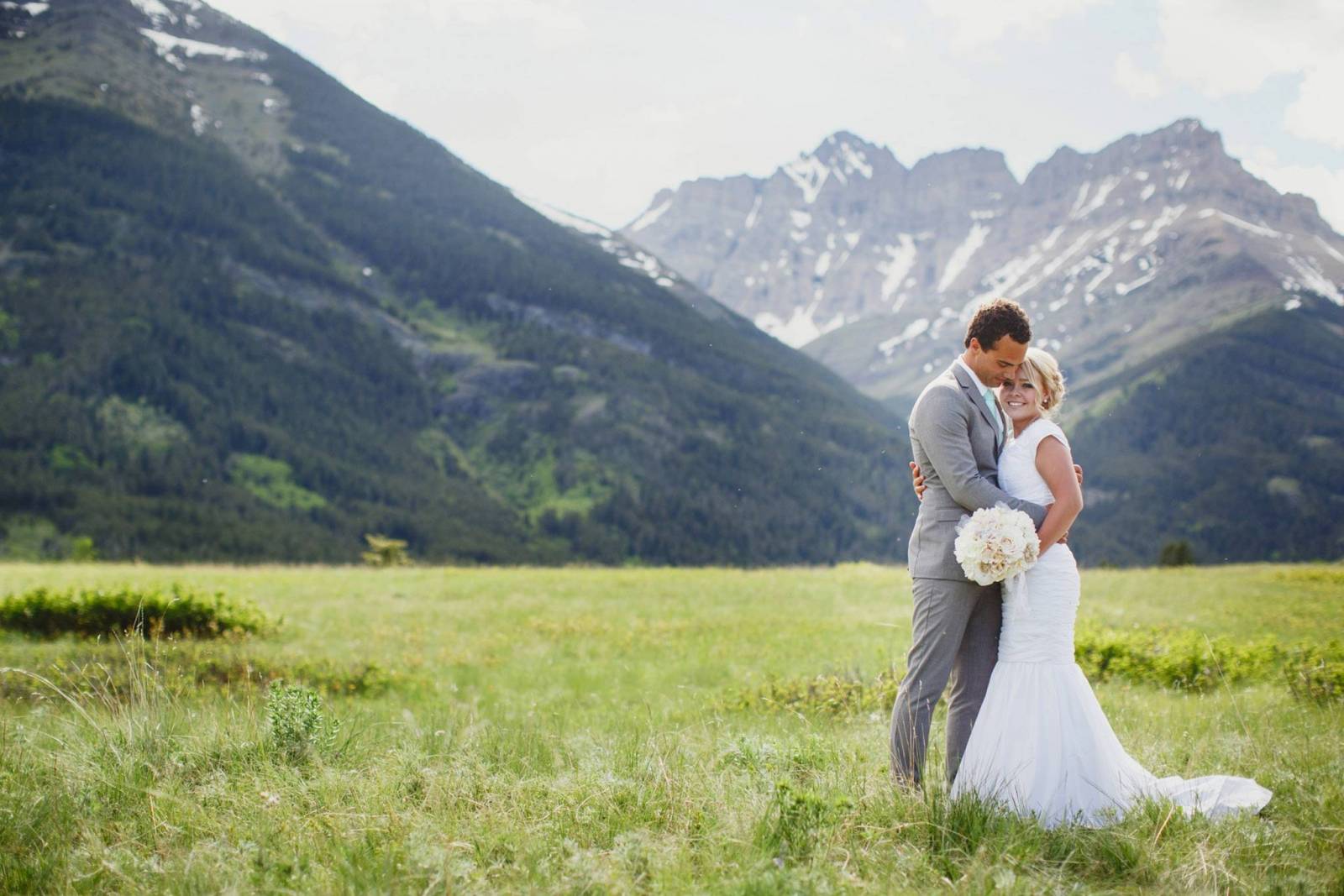 If you haven't been to Waterton it is definitely a park you need to put on your bucket list. But dont' just take our word for it, look through all of the beauty in these amazing wedding portraits and you'll see very quickly it's an amazing place with so many unique features and incredible scenery.

"Nestled in the far southwest corner of Alberta, Waterton is one of the most distinctive mountain parks. Shaped over centuries by wind, fire, glacial ice and floods, the park's ecosystem is so distinctive that it was designated a Biosphere Reserve by the United Nations. It boasts the title of International Peace Park too, thanks to the unguarded border it shares with Glacier National Park in Montana. And the activities? Well - those are otherworldly too." - Waterton Lakes National Park​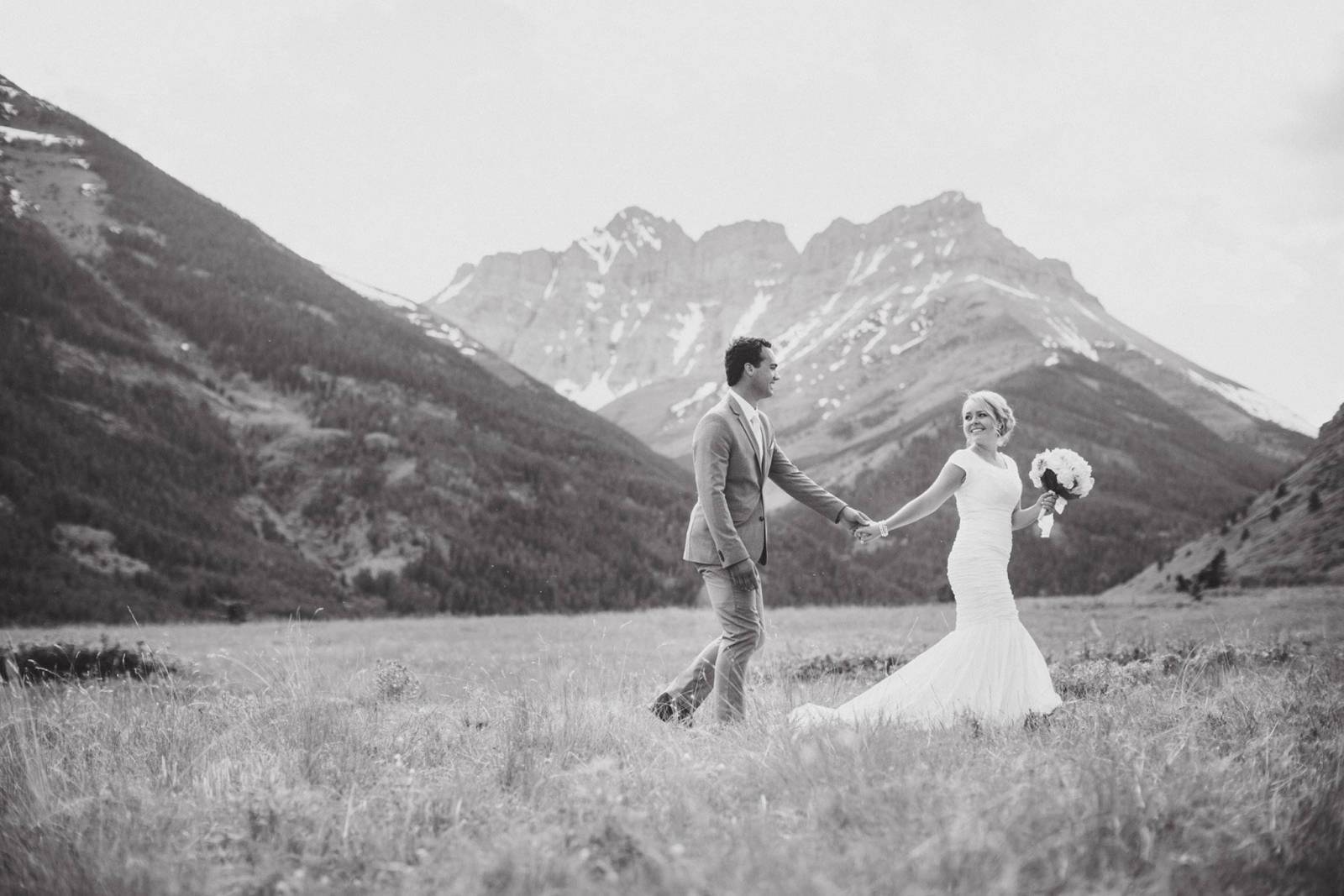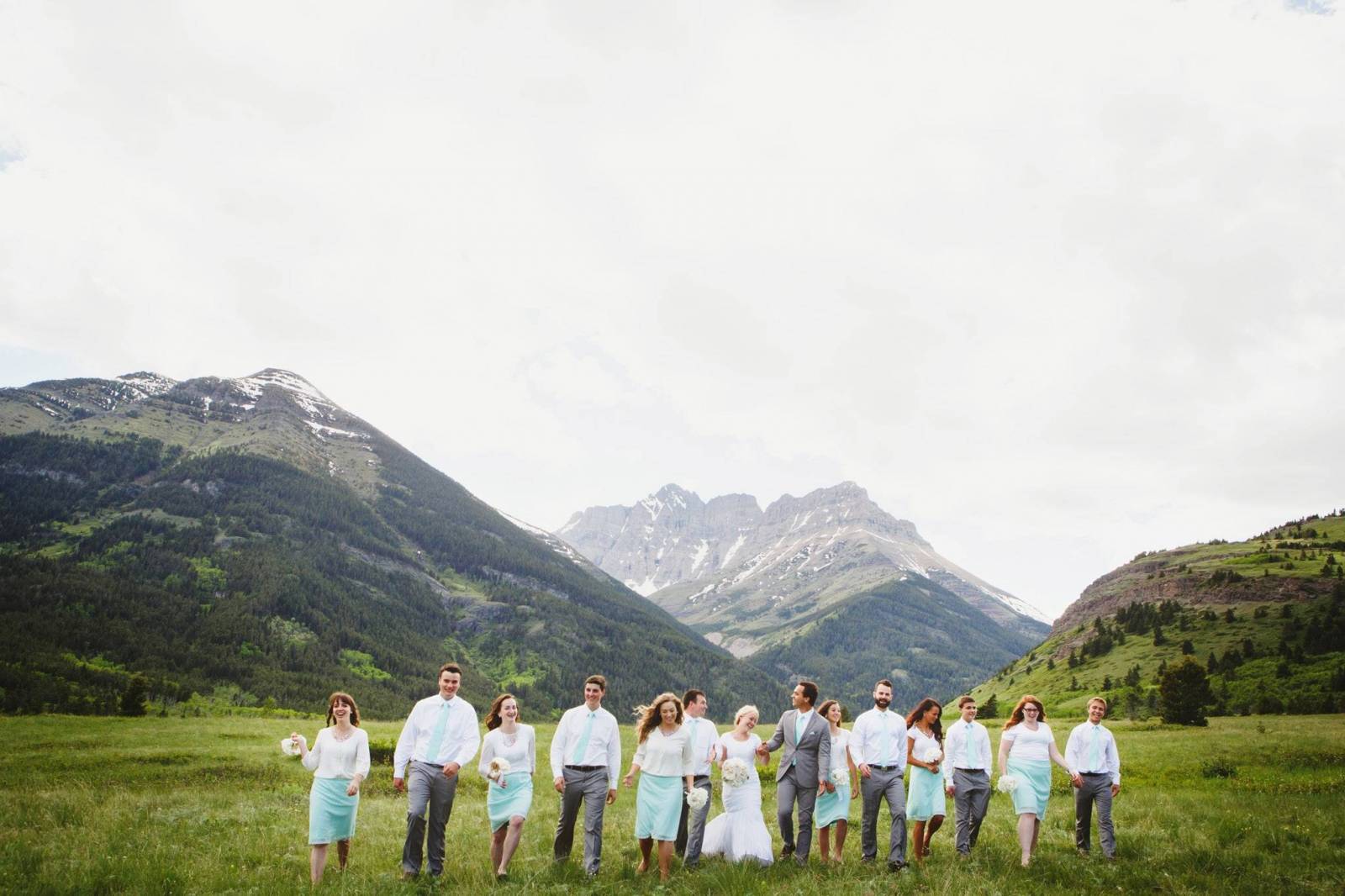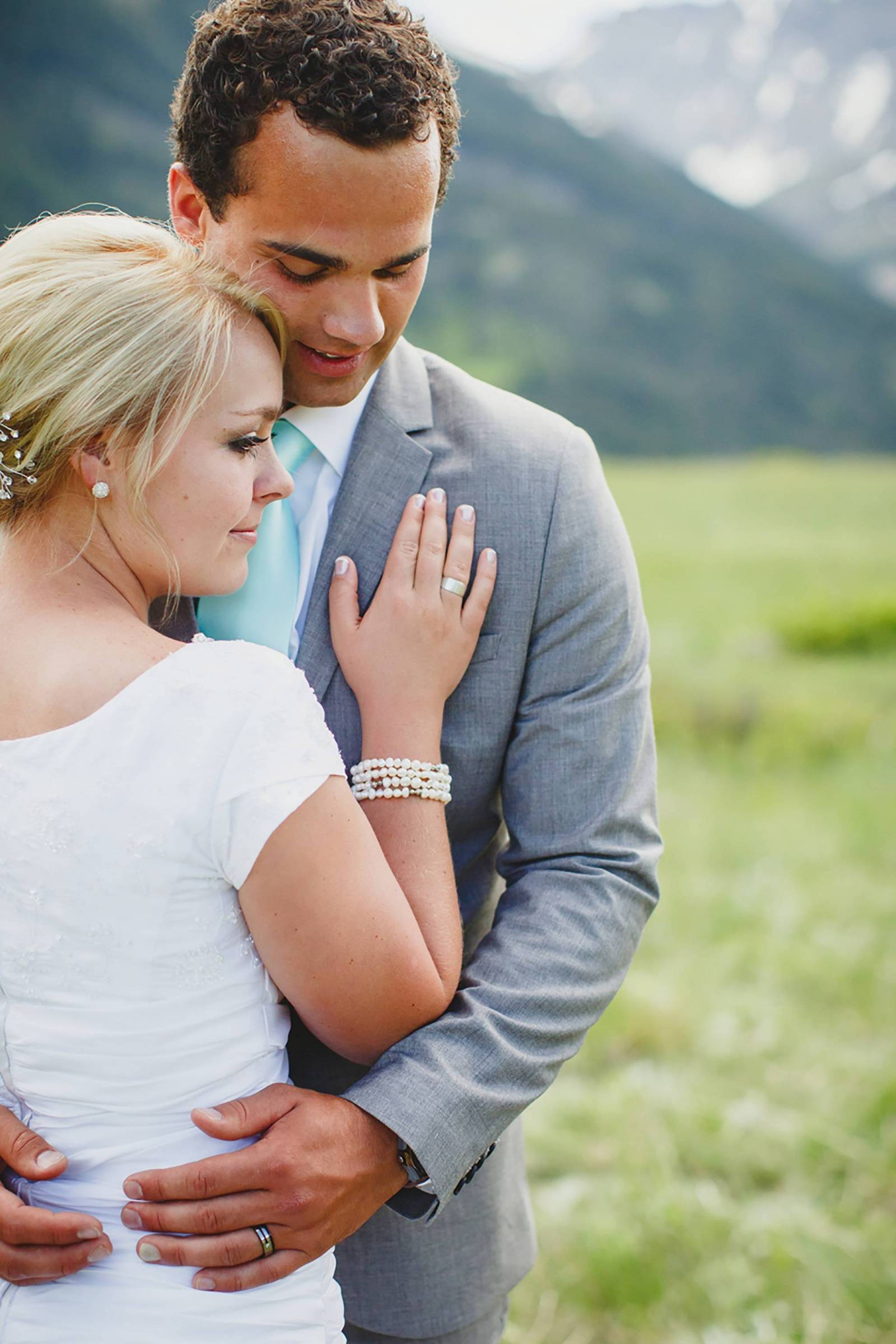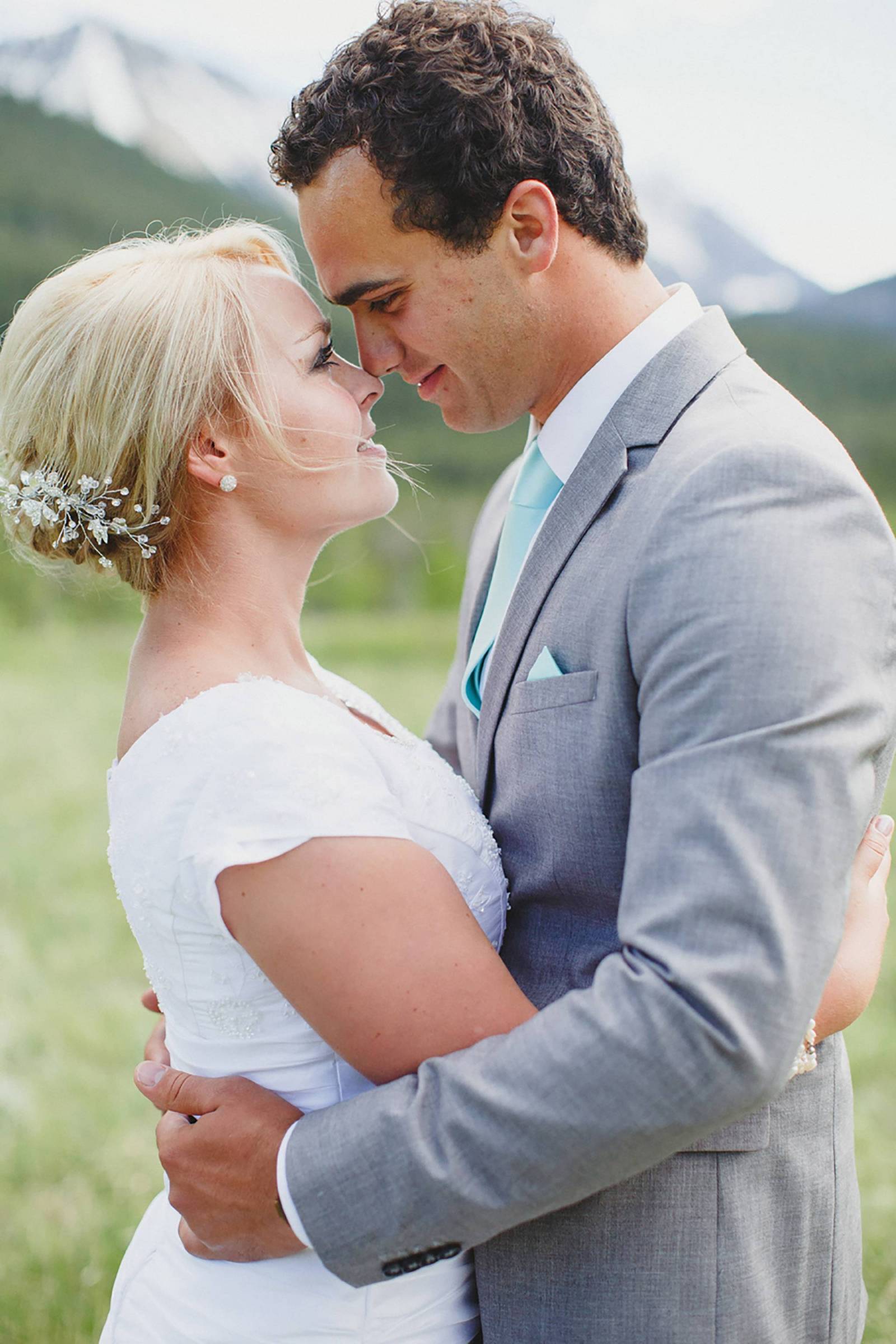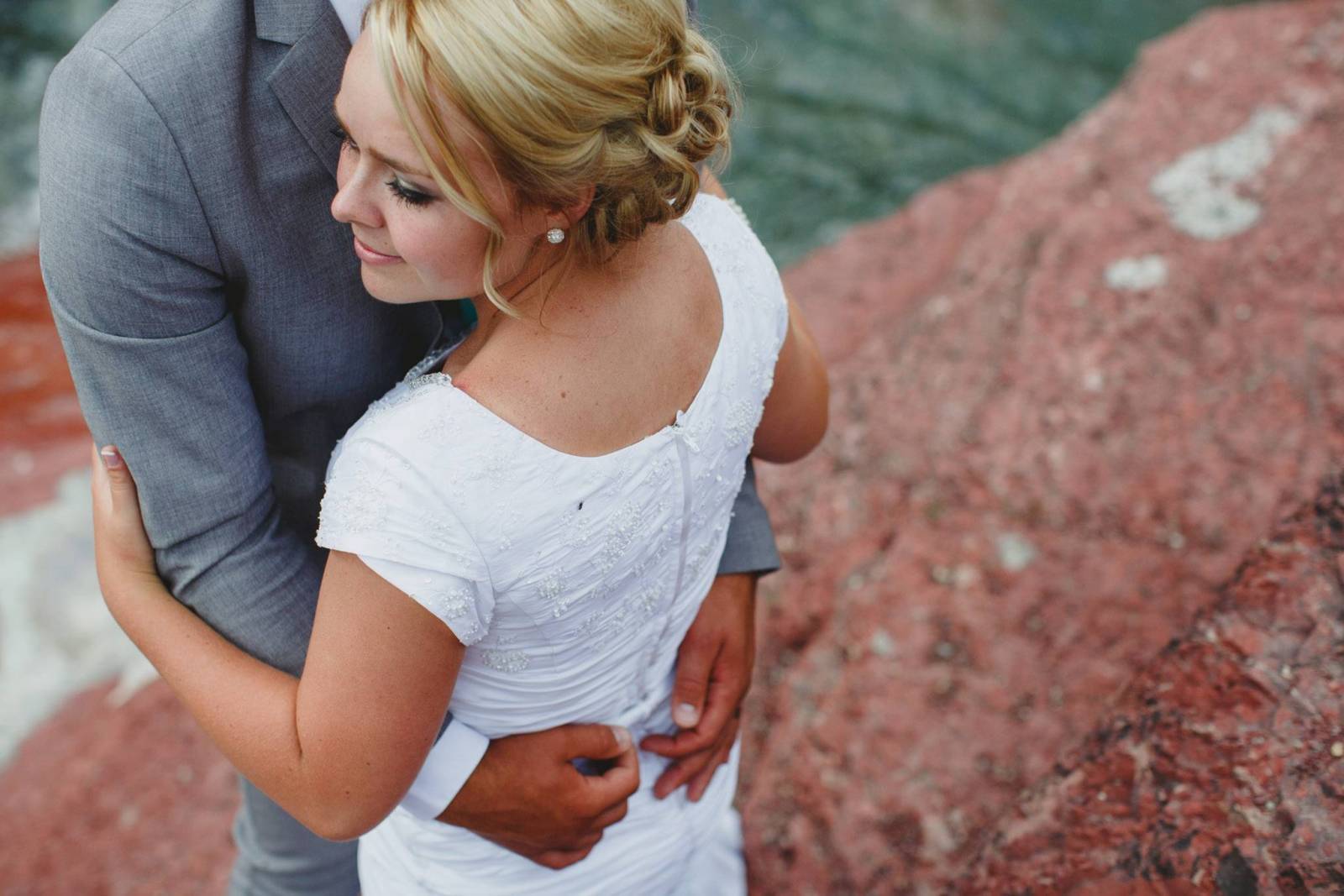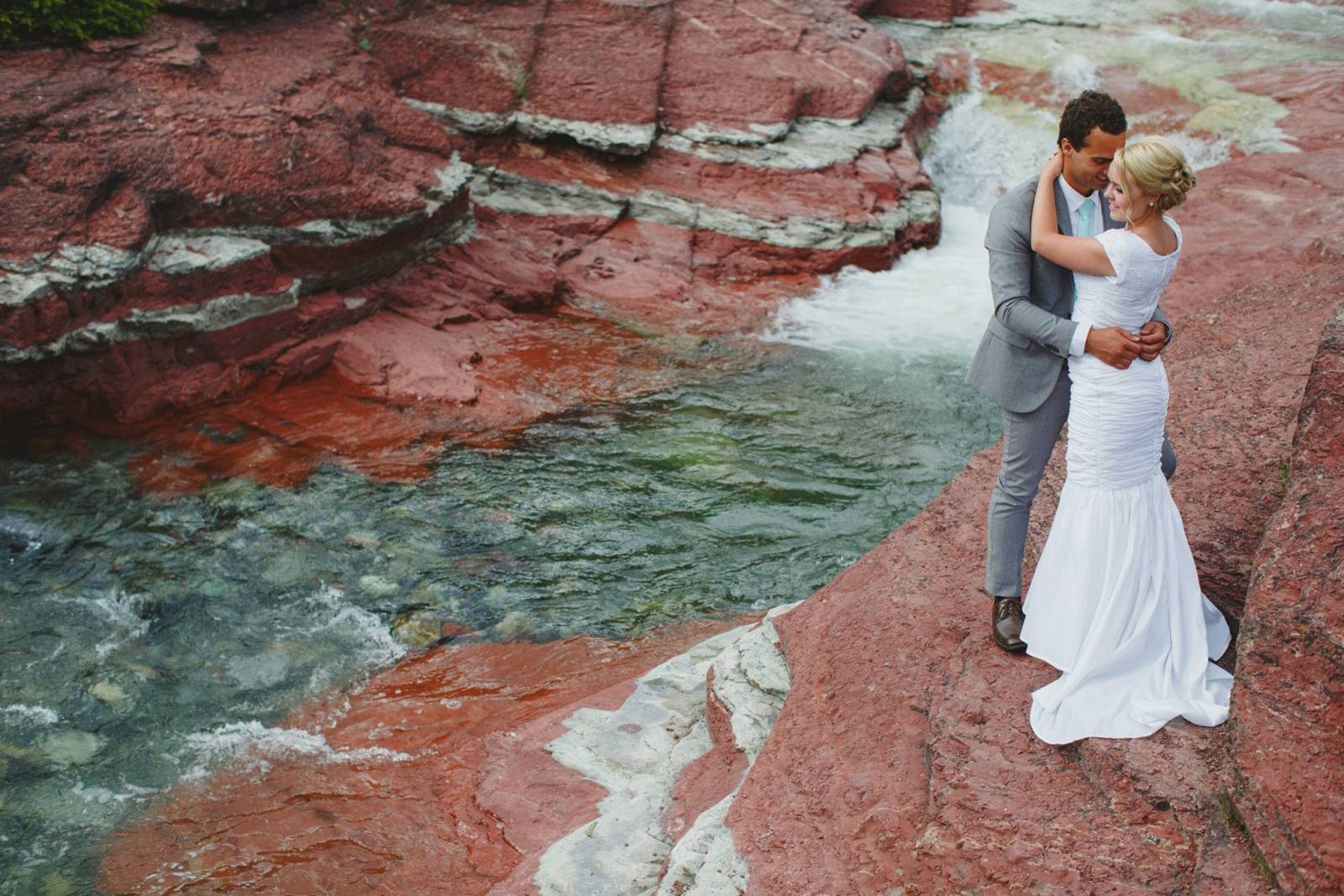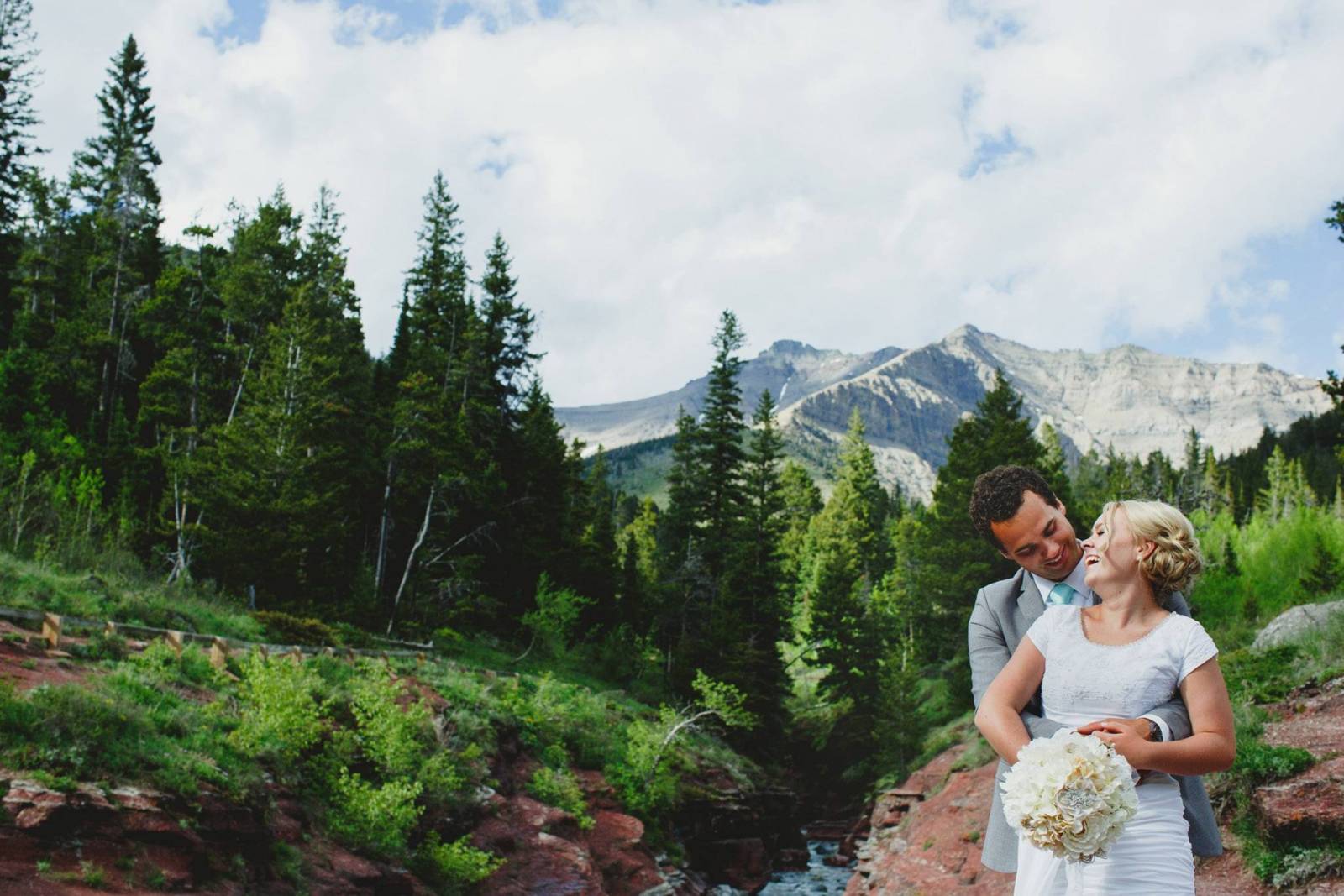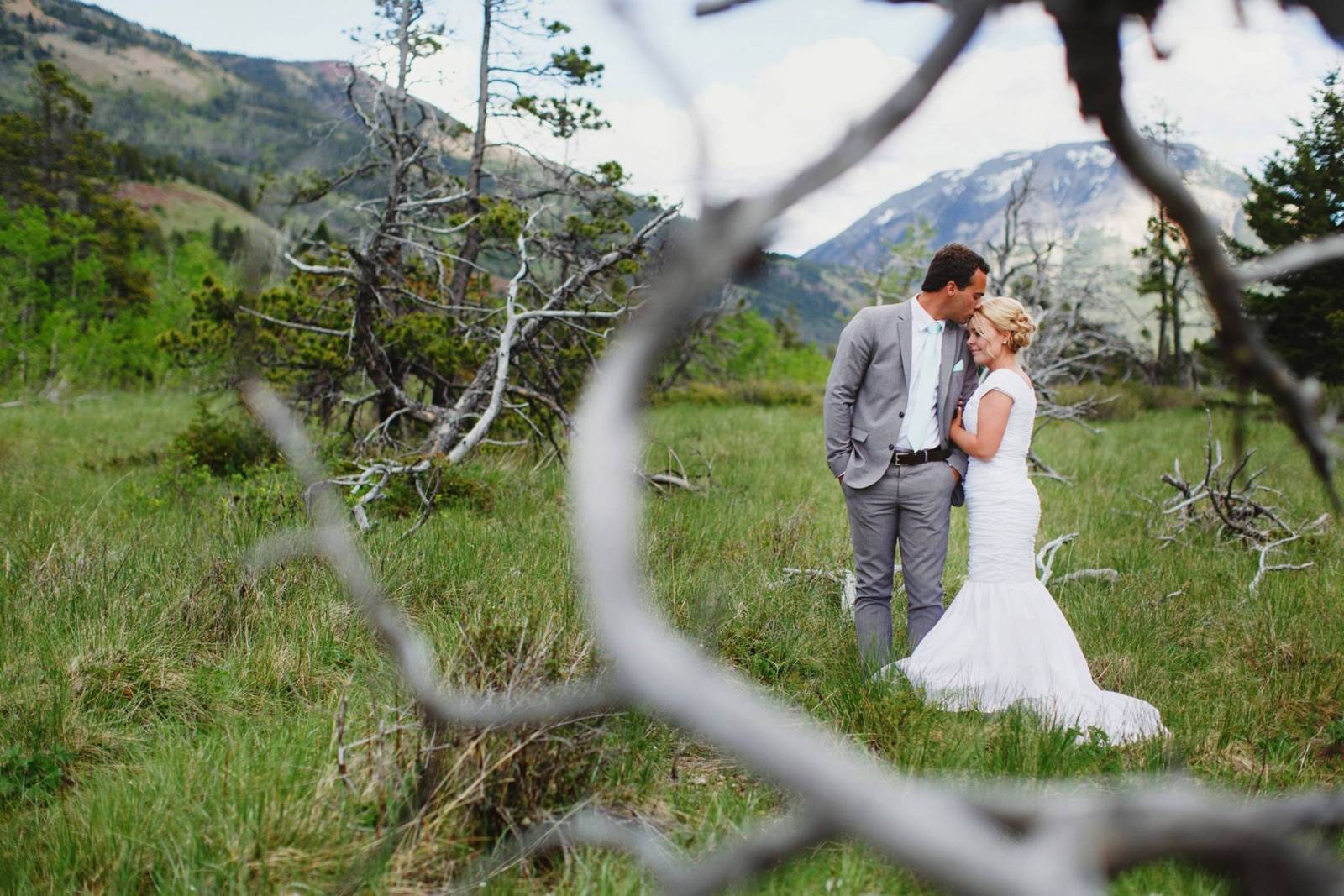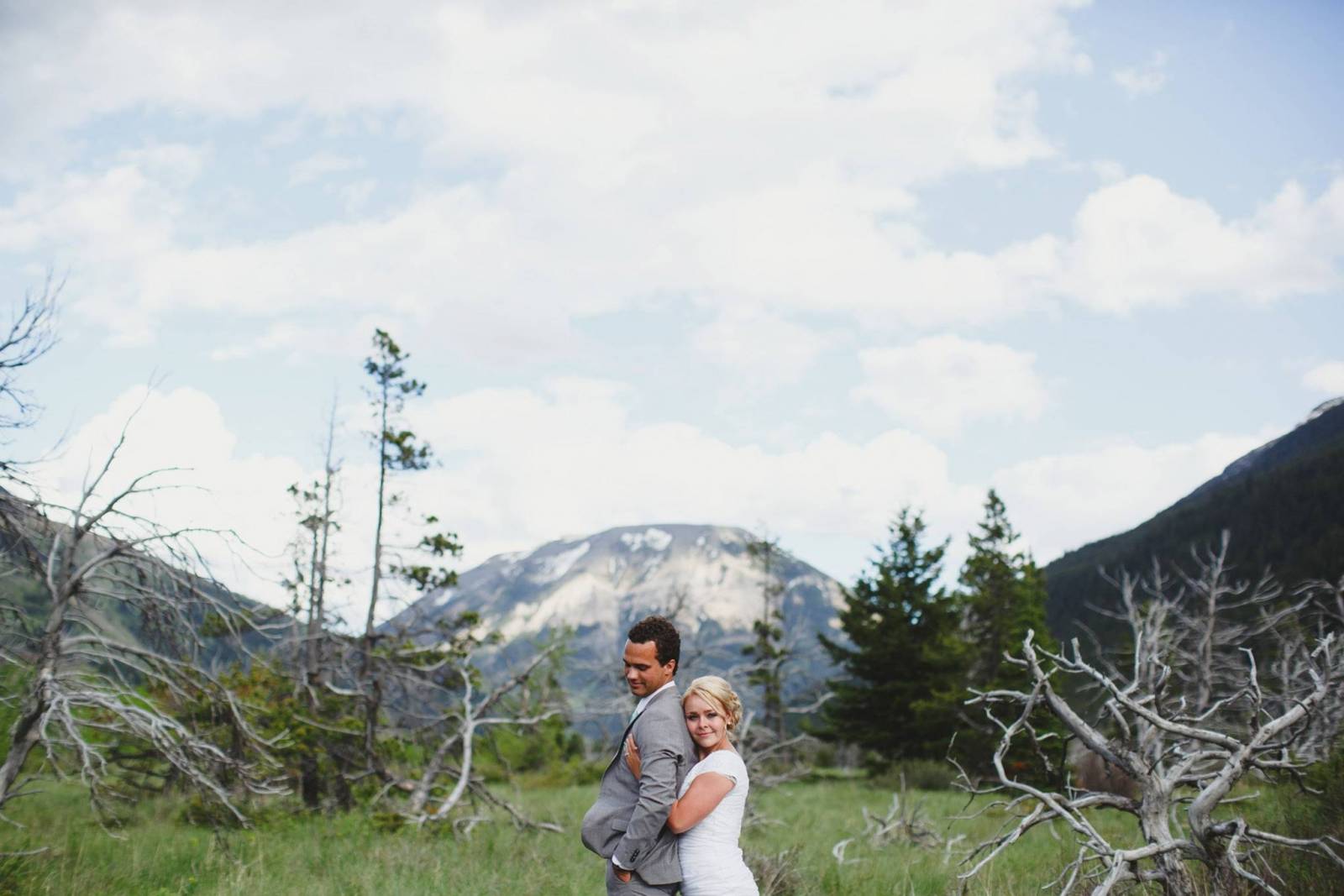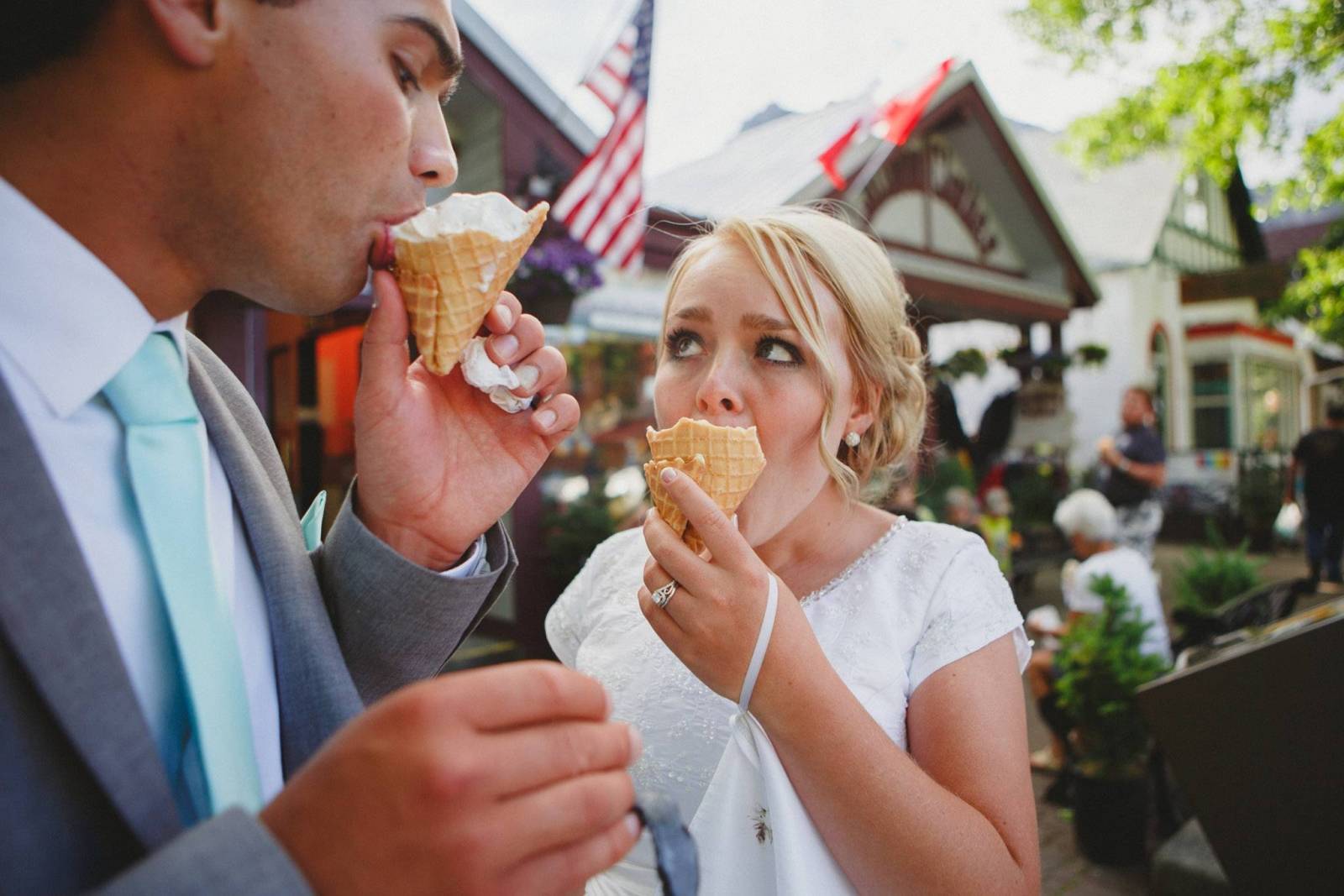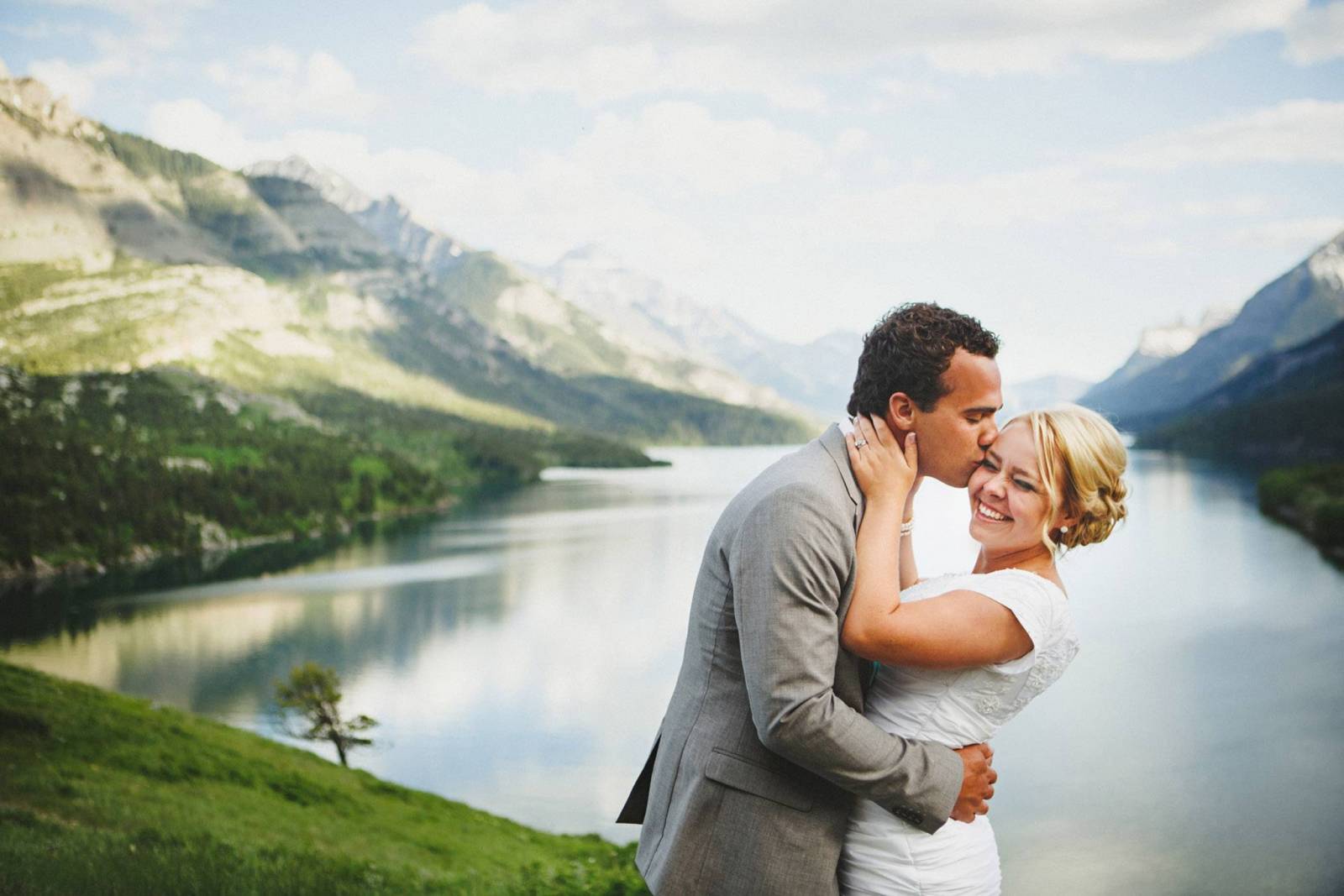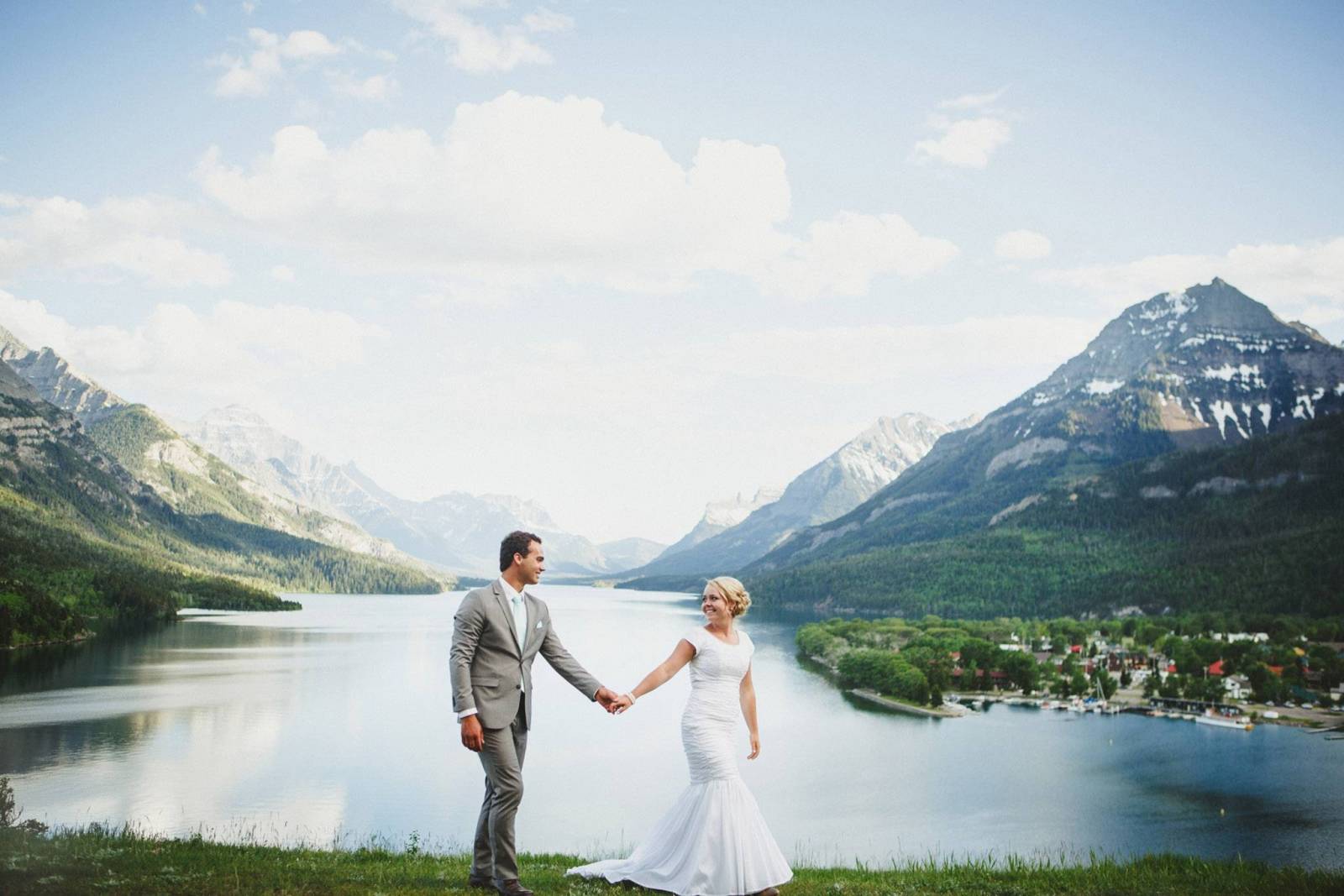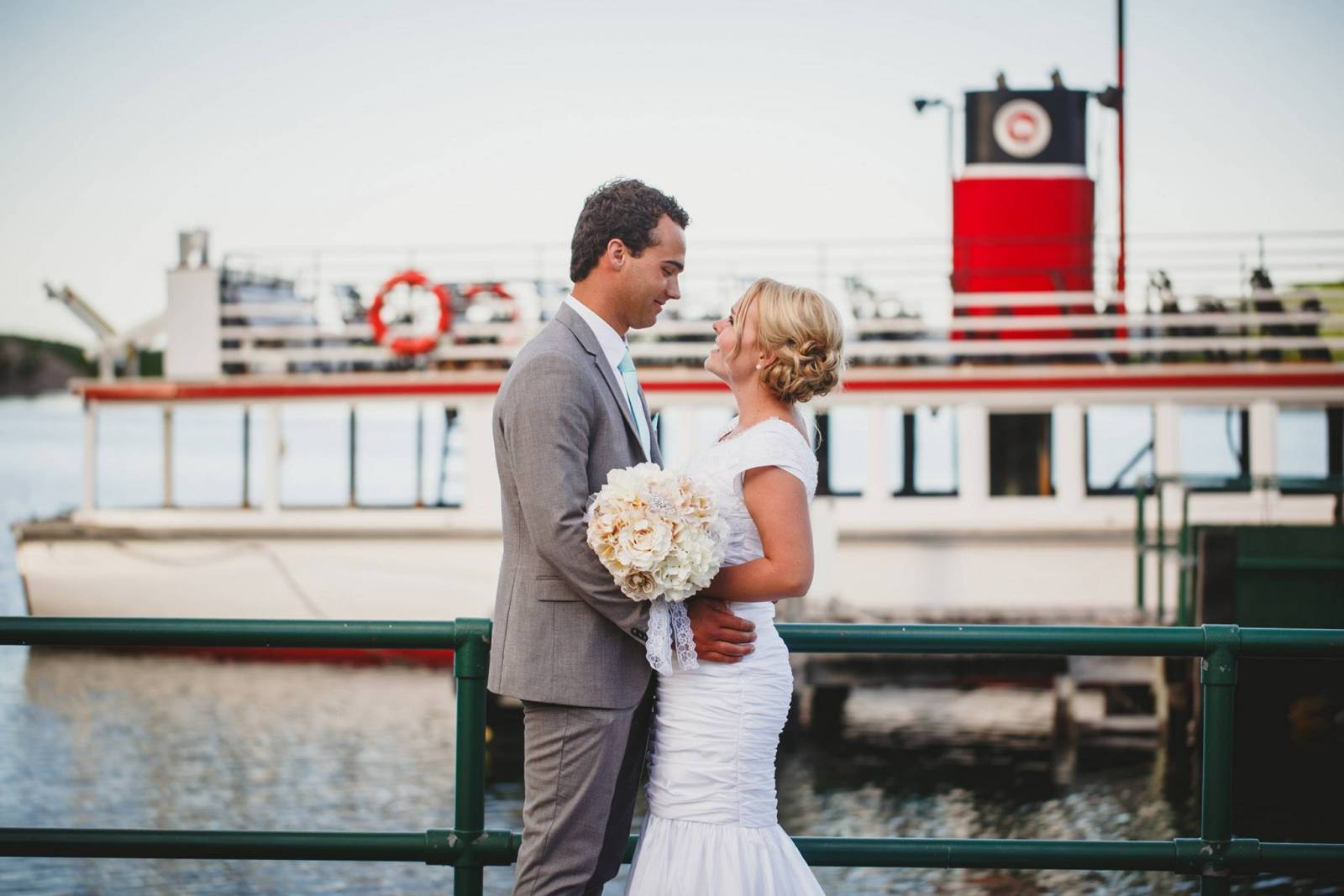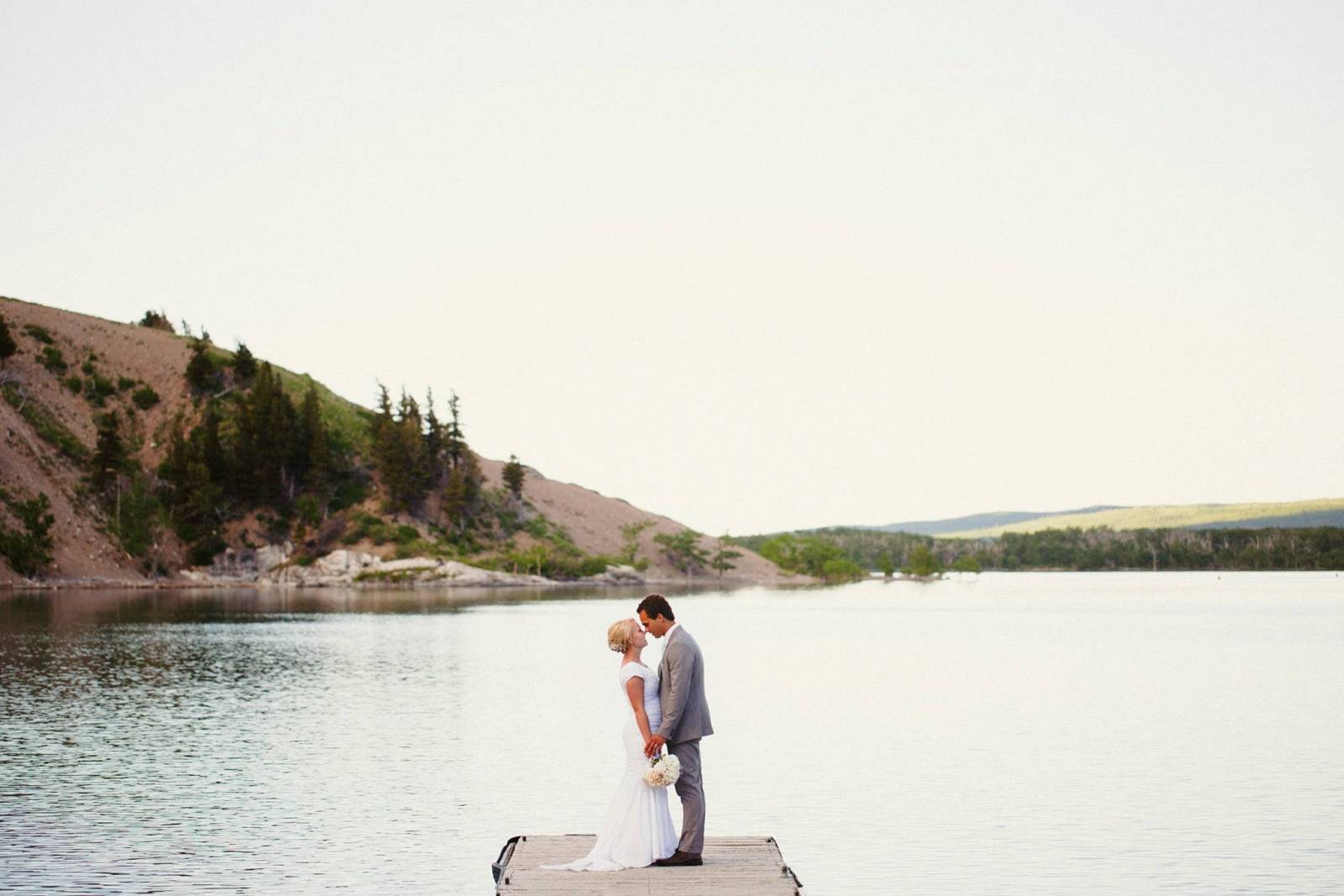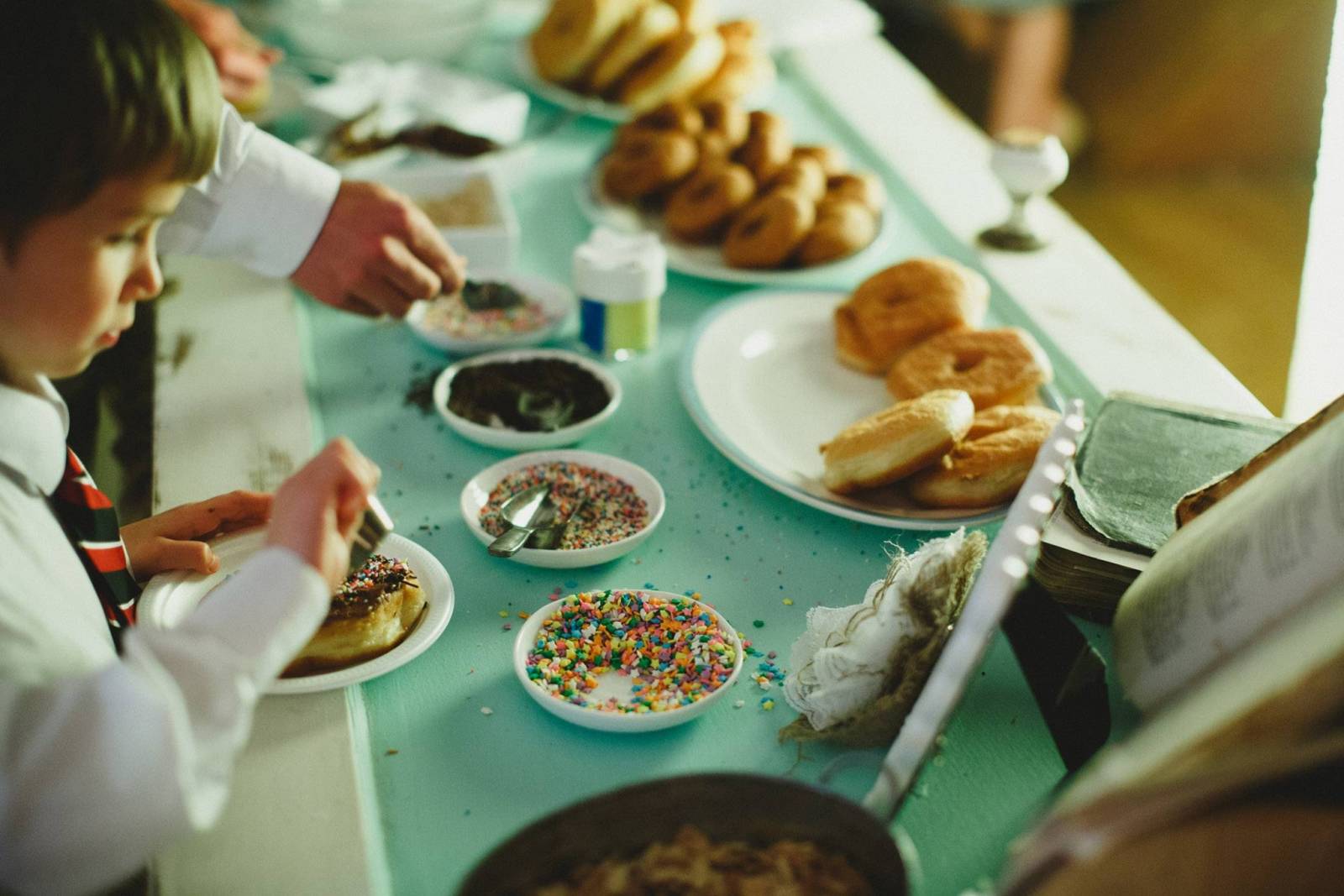 Paige and Cleighton pulled together all of the details for their Waterton wedding themselves and we are thoroughly impressed! They created so many fun treats and elements for their guests, including the cutest DIY donut bar, a popcorn bar and lemonade stand. Who wouldn't want to celebrate with these two!