Looking through weddings is something I never grow tired of, in fact, I love how each and every wedding is completely unique, giving you a glimpse into a beautiful love story and the unique style and personality of a relationship. Today's Kananaskis wedding is a vintage lovers dream come true! Krista and Jeremy filled their wedding with personal touches, details, and vintage collectibles throughout, creating a stunning masterpiece and personal montage to their own personalities and love for each other.
A huge thanks to Tara Whittaker Photography for sharing these beautiful photos with us today and for all of the amazing vendors who made this happen (be sure to check them all out below).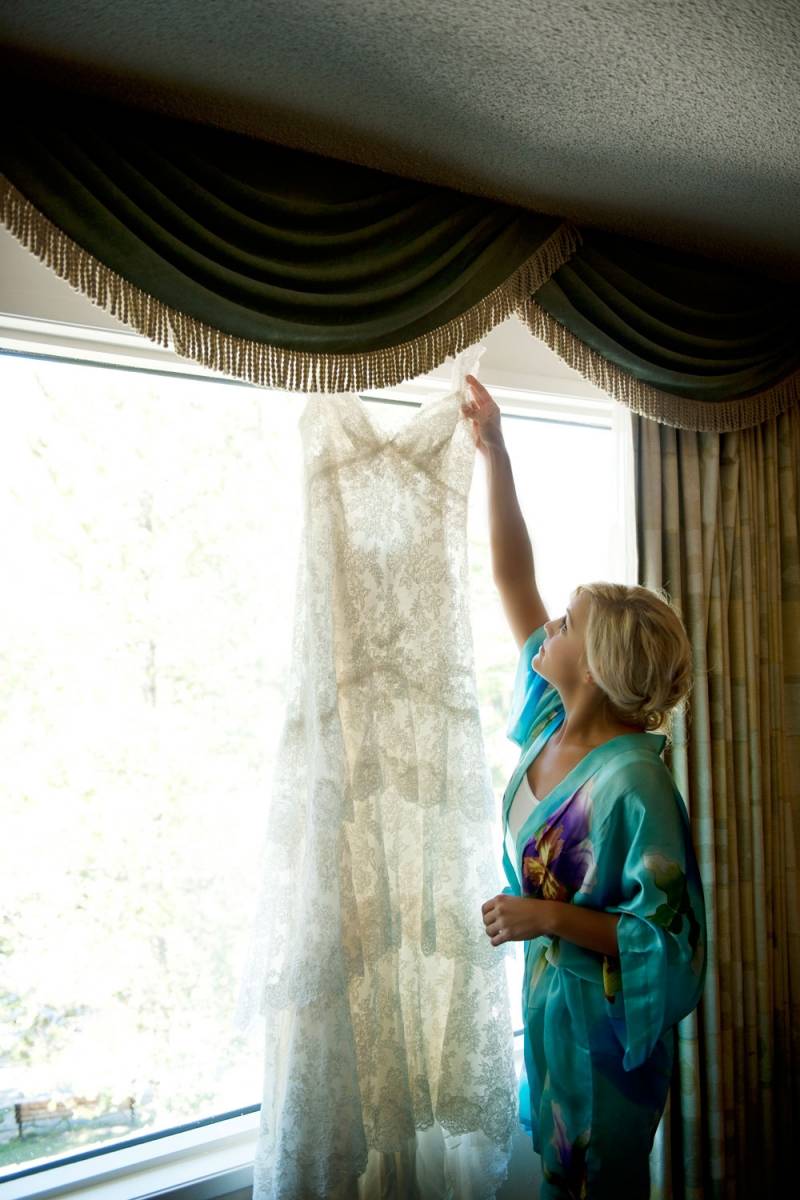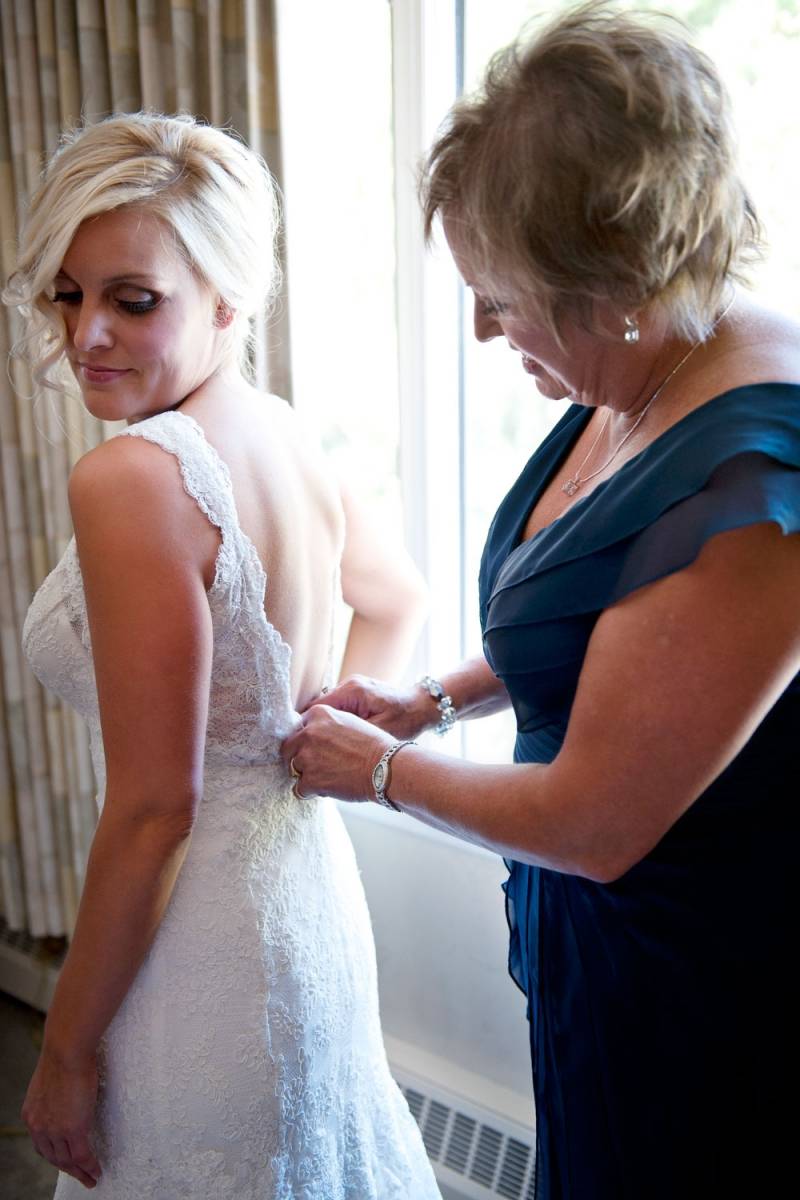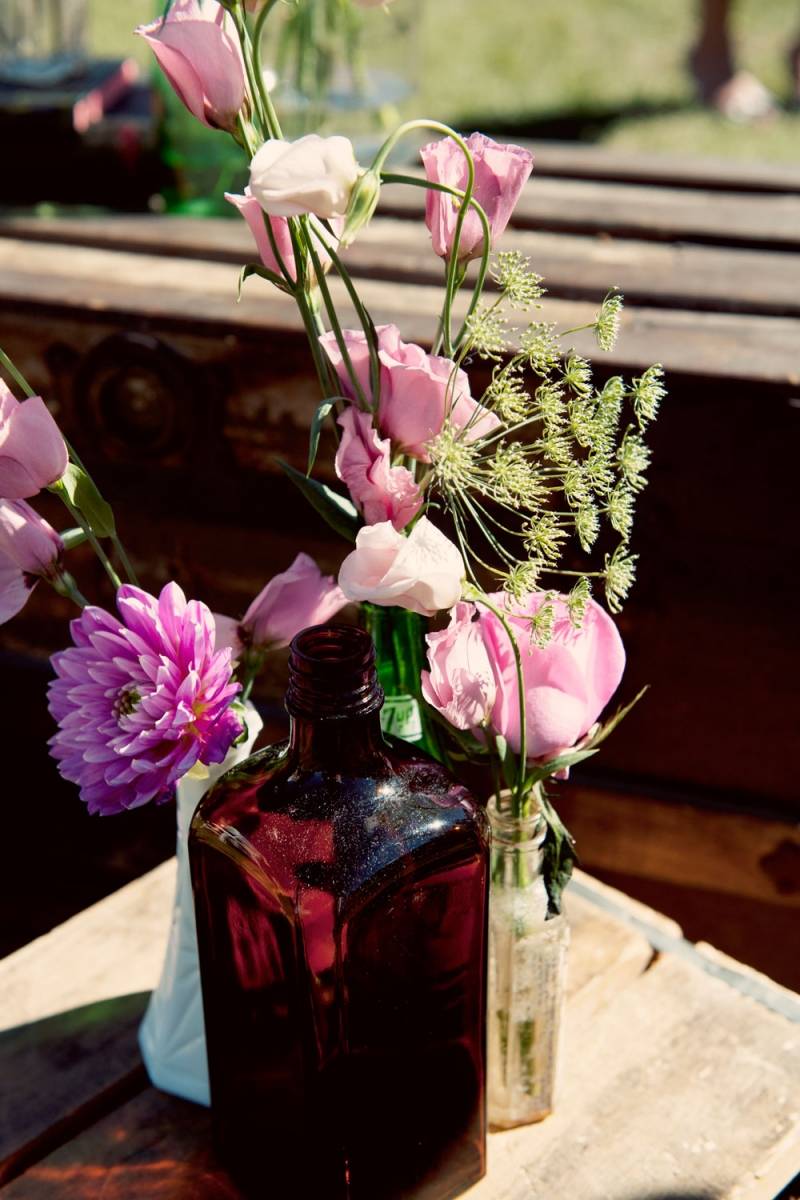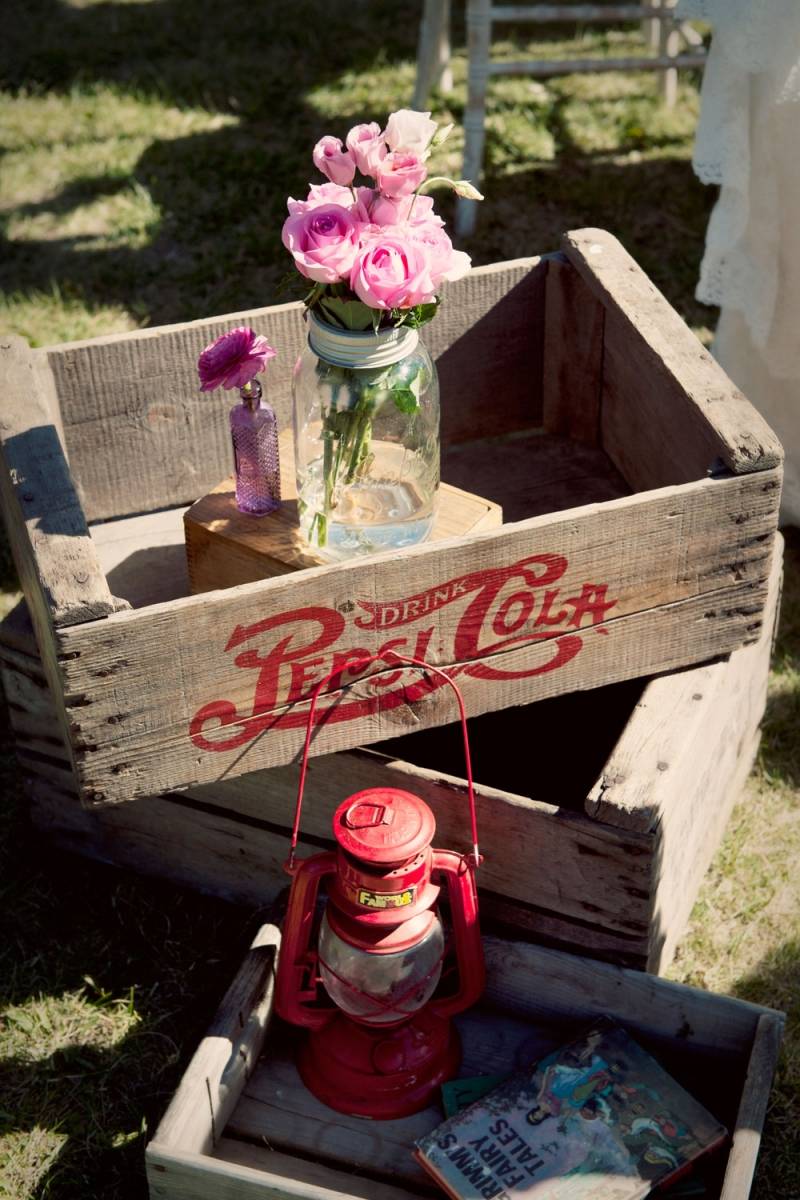 OneWest Events did an incredible job of transforming Krista's vision into the most amazing vintage wedding and transforming her collection of antiques into show-stopping displays of beauty and creativity. Sparkling Dahlia helped add perfect soft pink and white flowers and greenery to the decor and created a beautiful bouquet for Krista.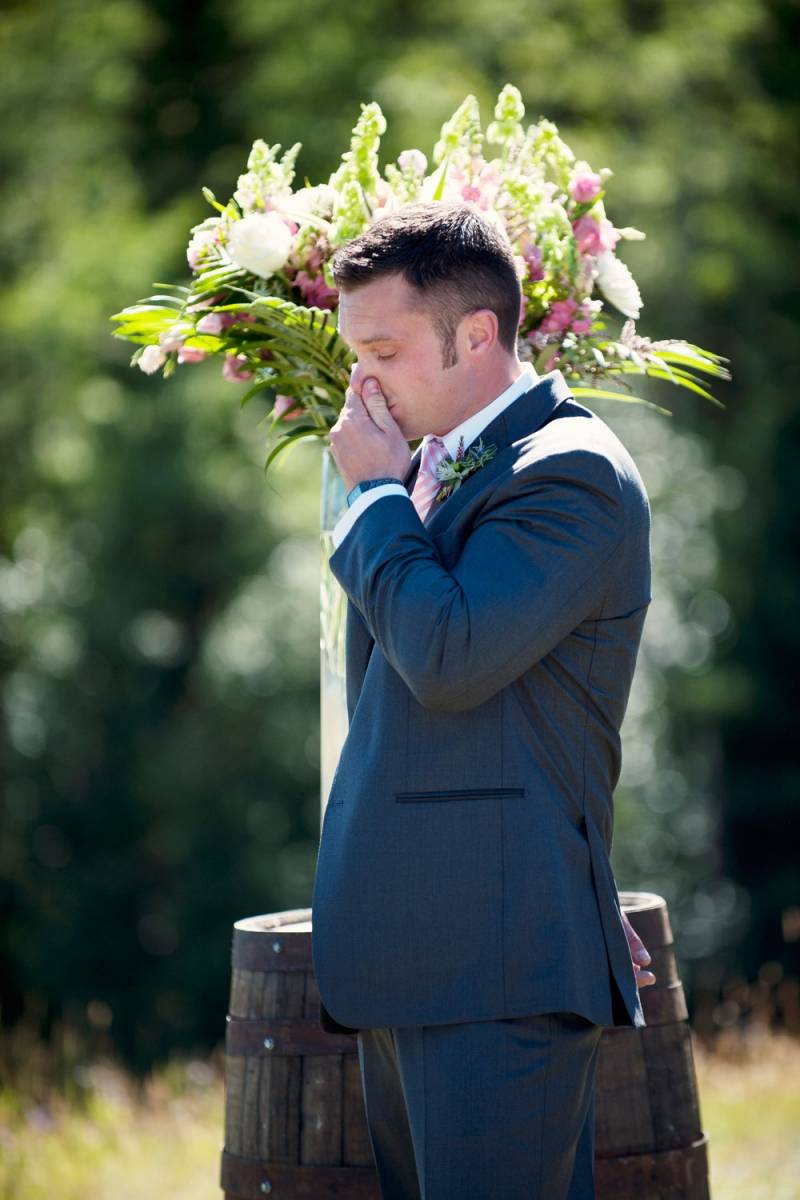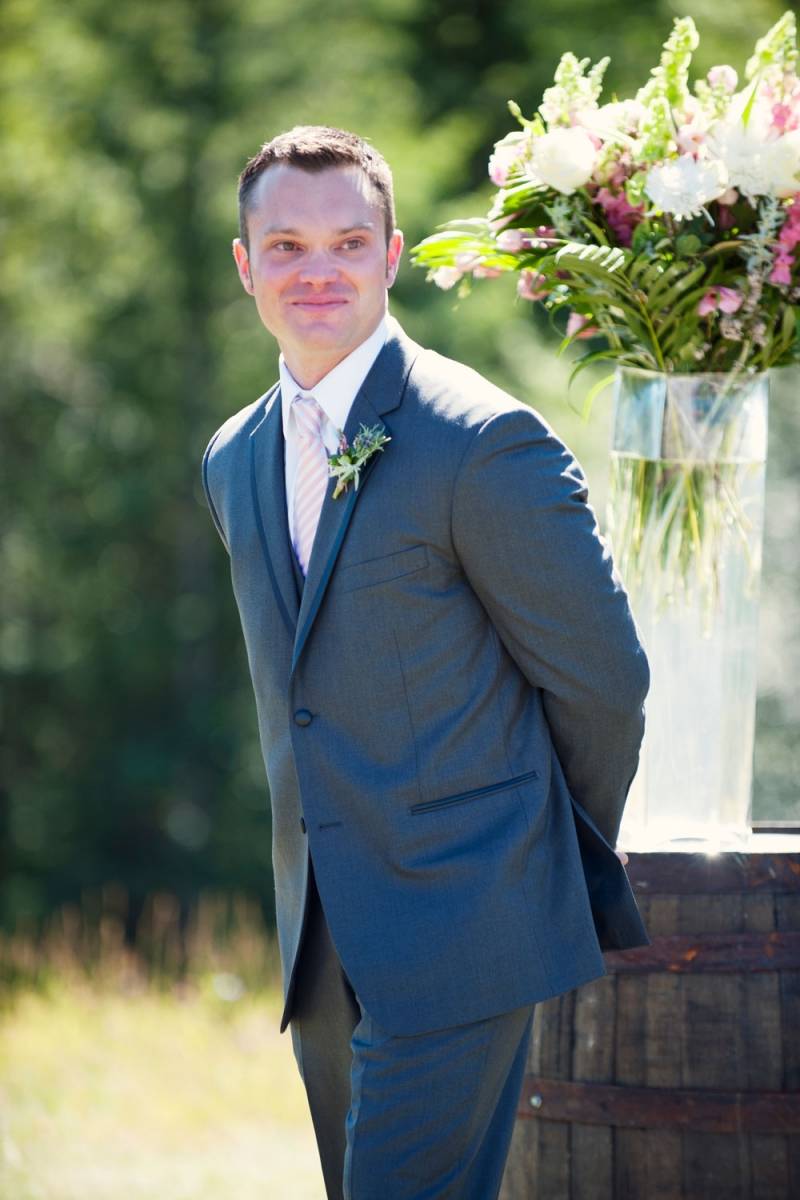 This is one of my favourite moments captured in photos! I want to give Tara Whittaker Photography the biggest hug for capturing the emotion and love of this groom as he sees his beautiful bride walk down the aisle, it's incredibly touching and so sweet! This is the kind of photo you want to keep and pull-out to remember this moment for the rest of your life.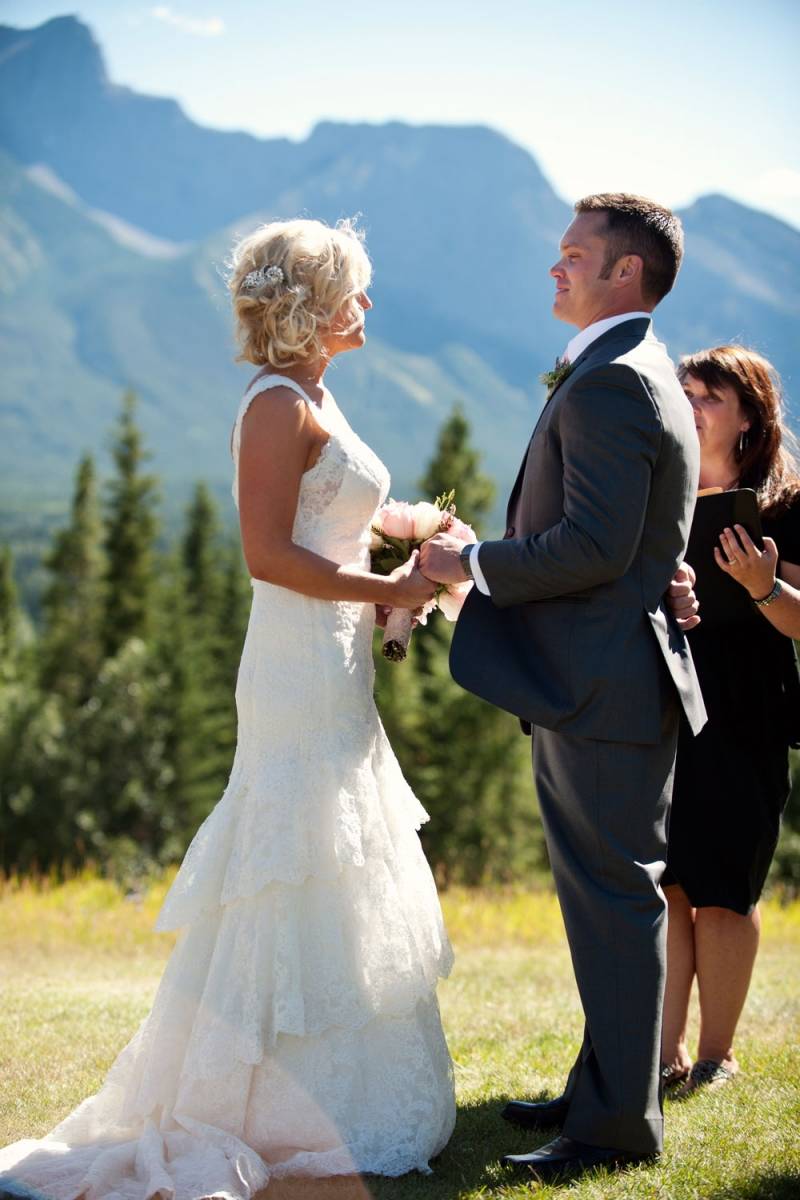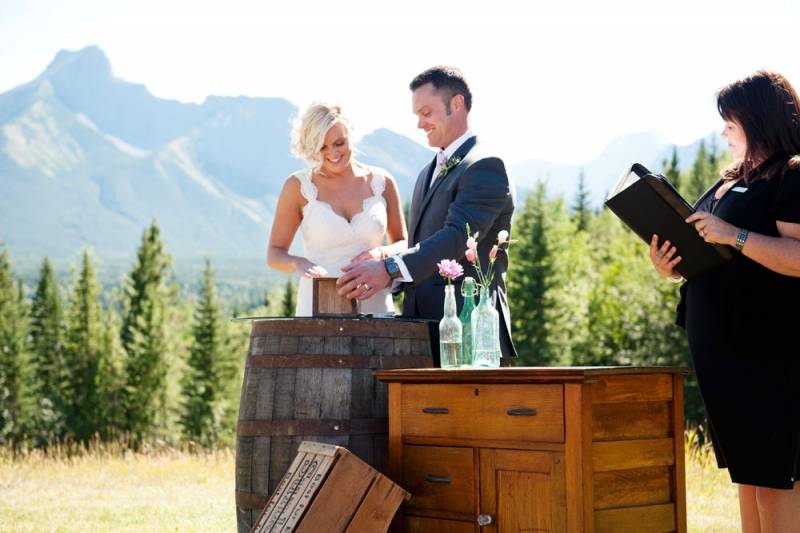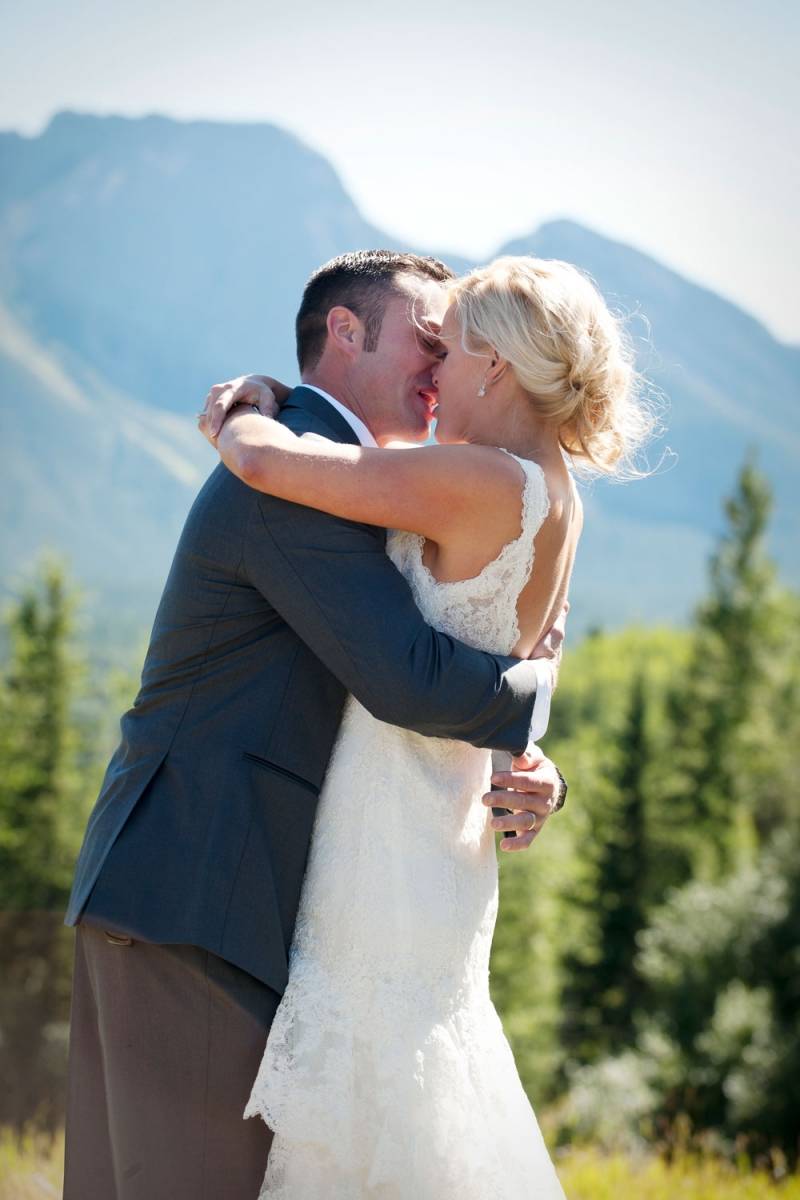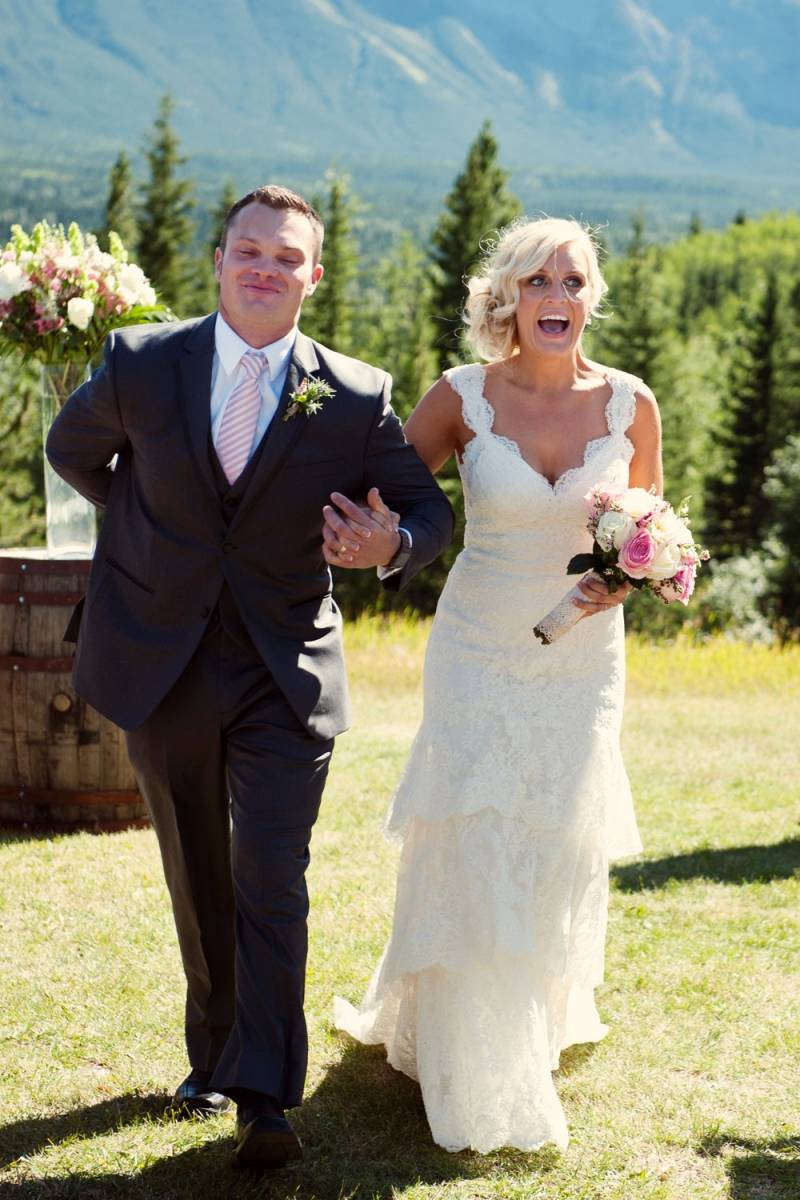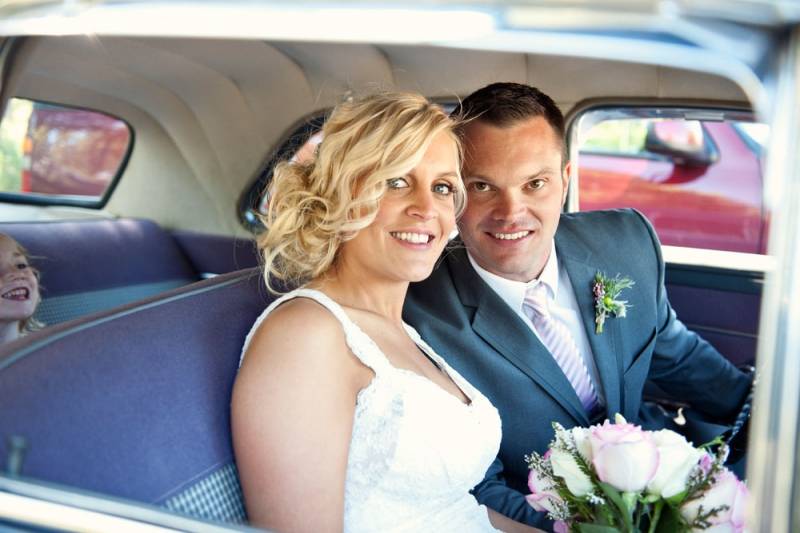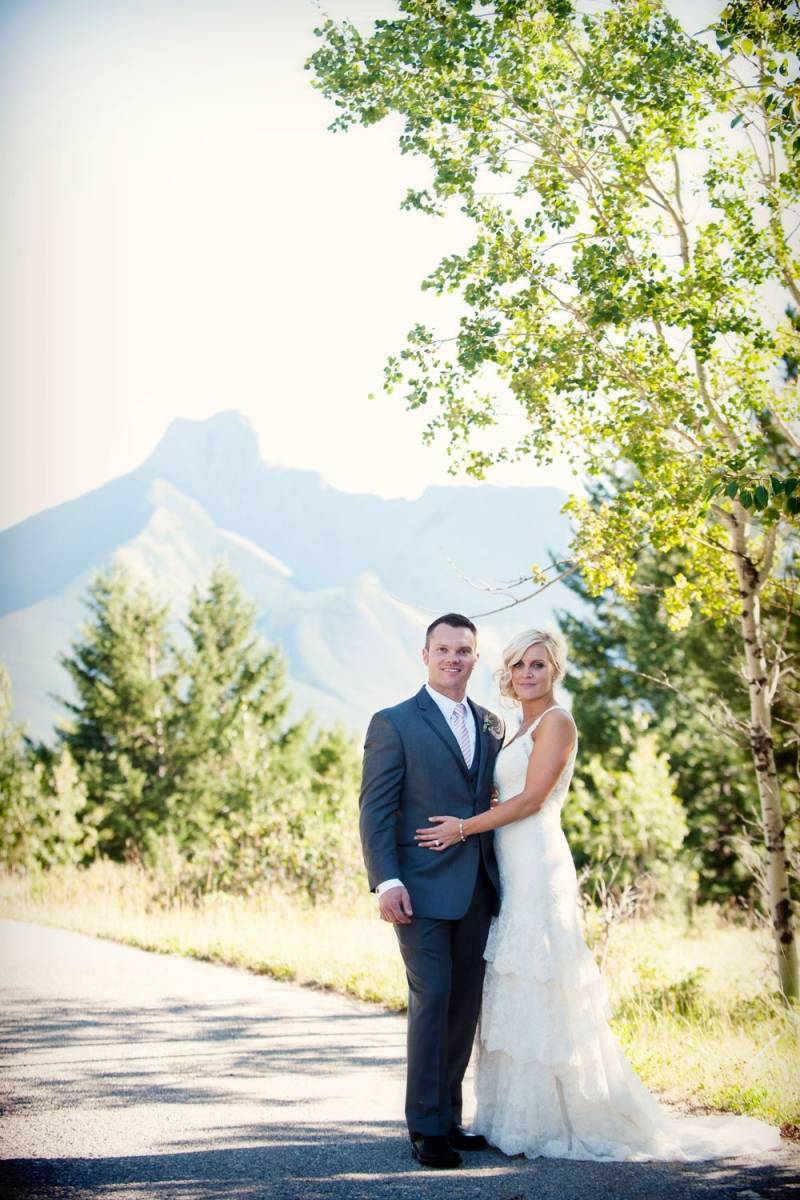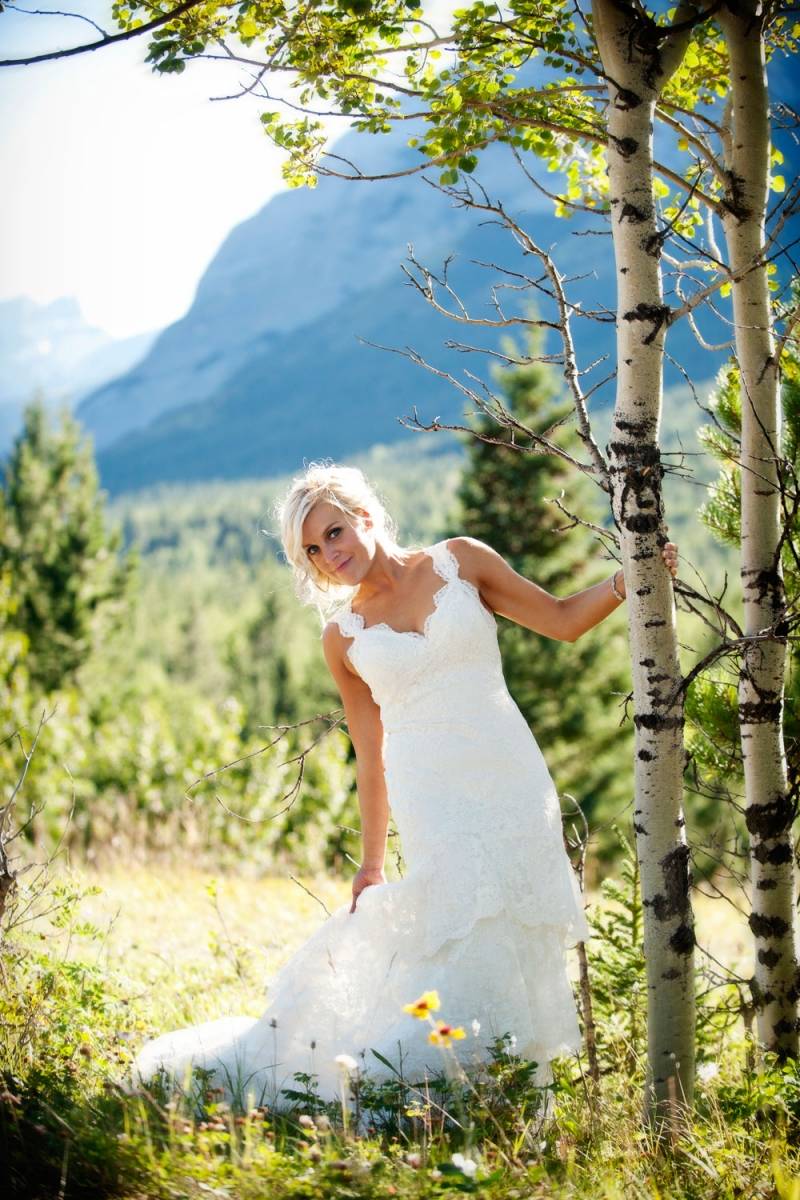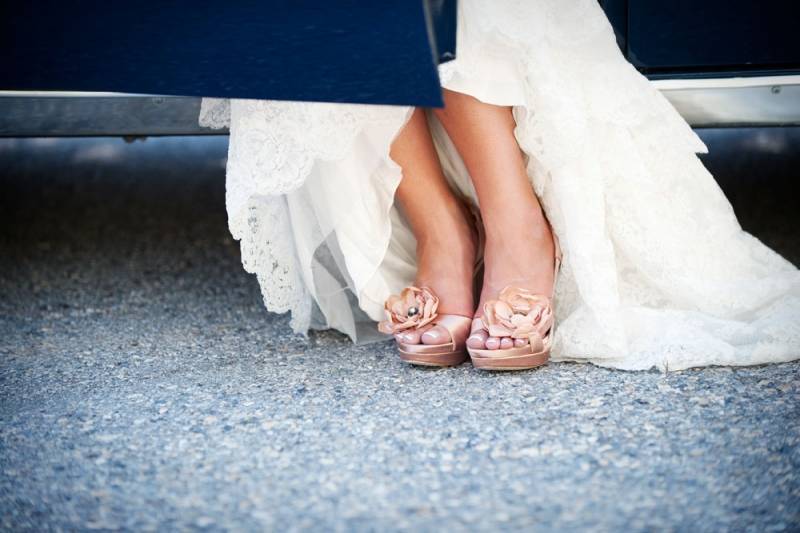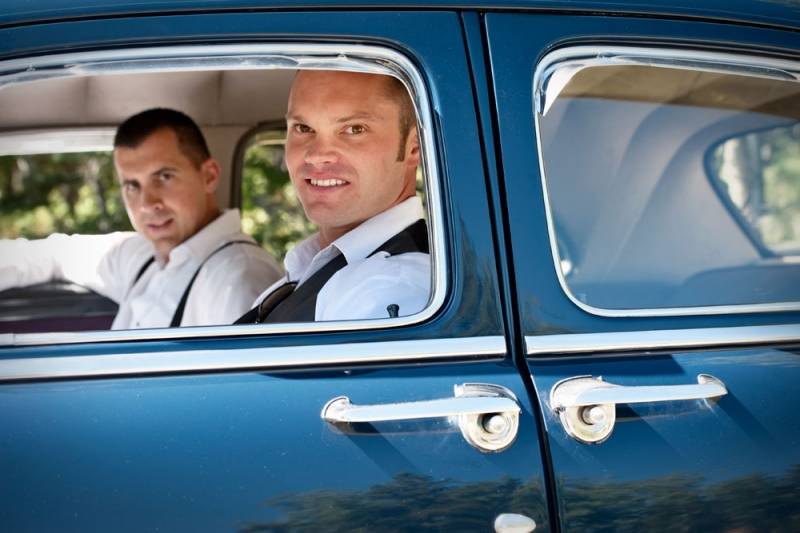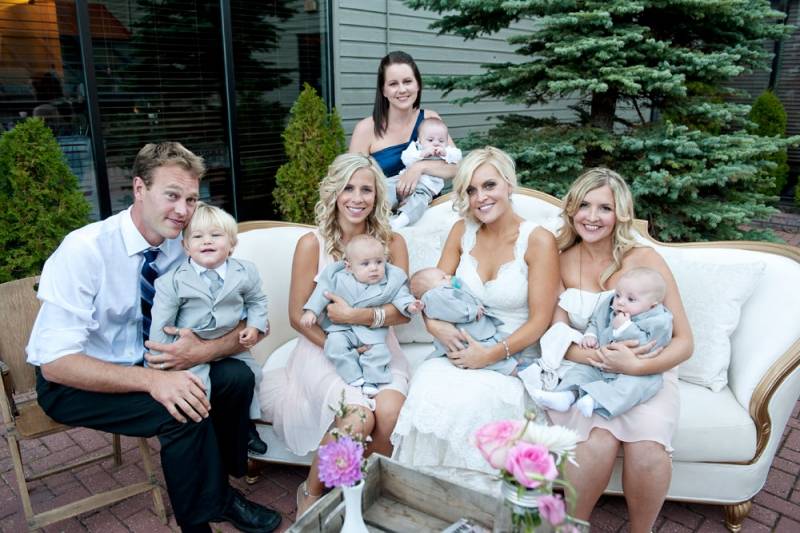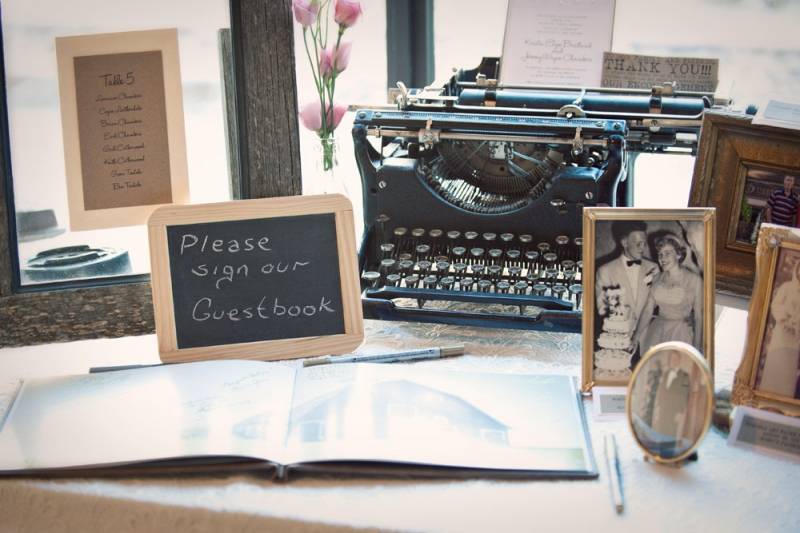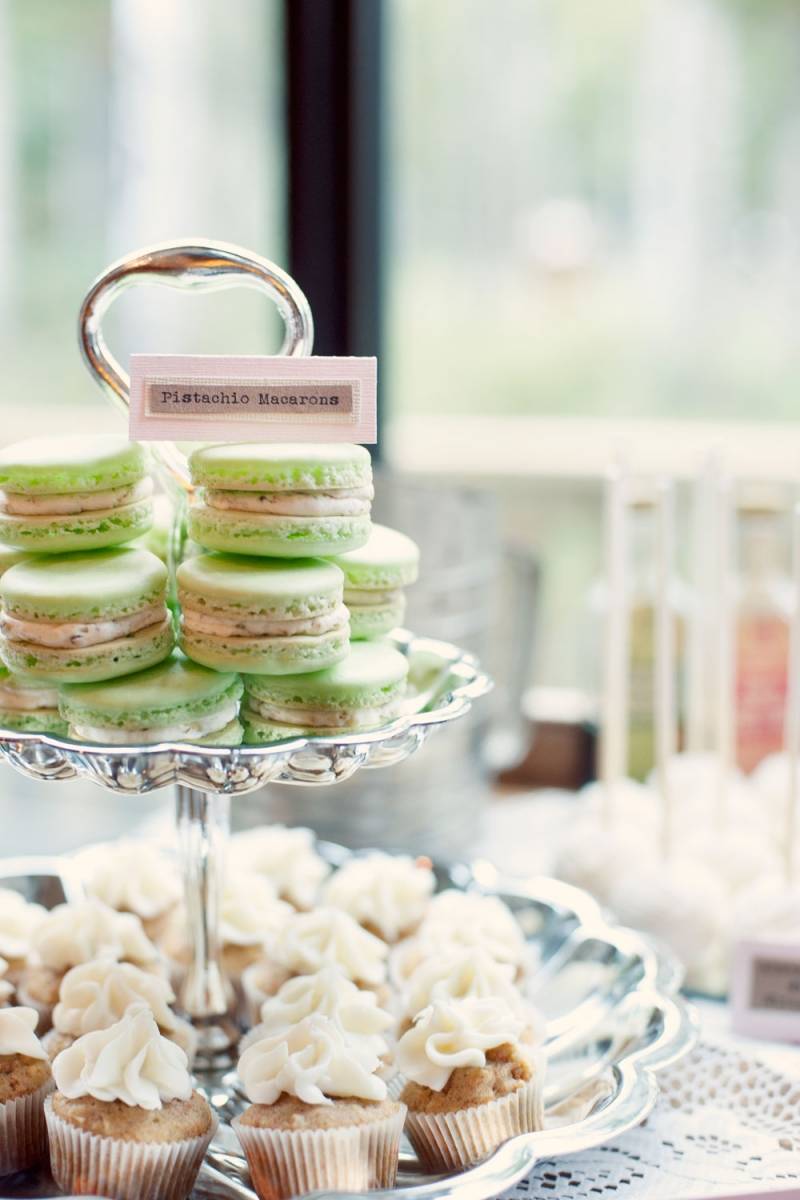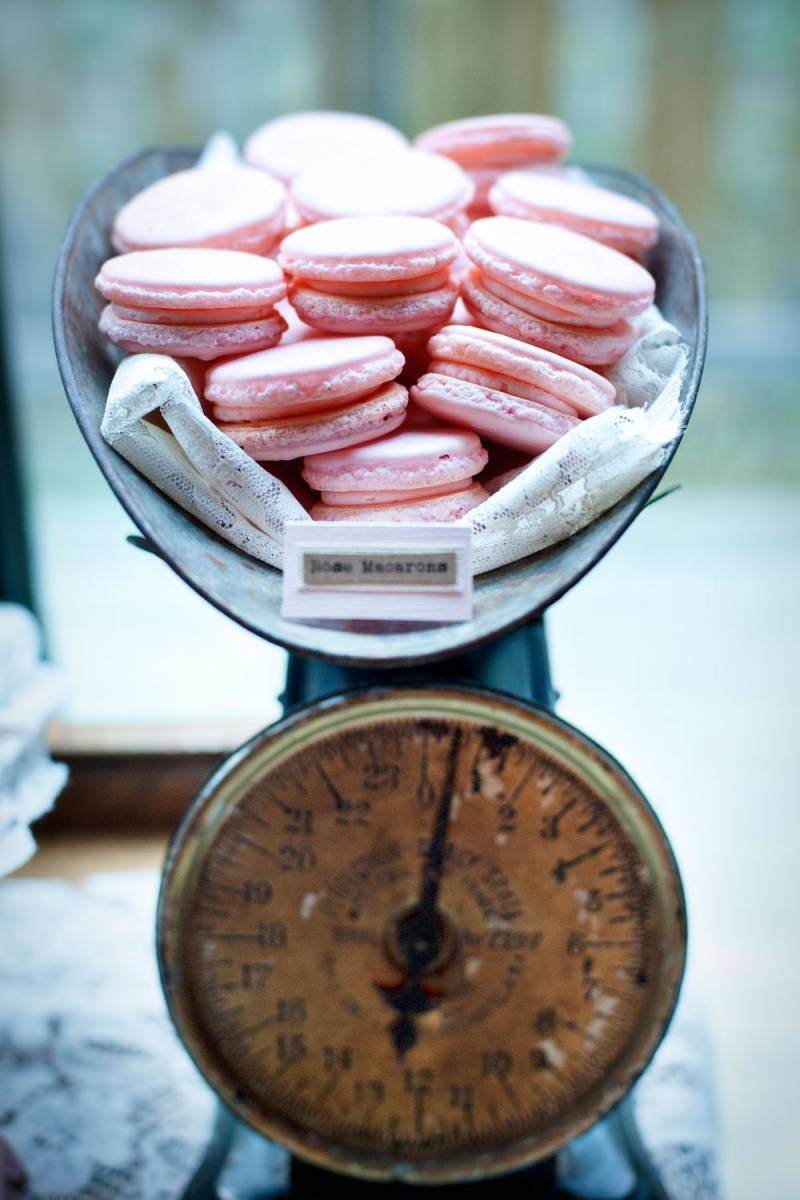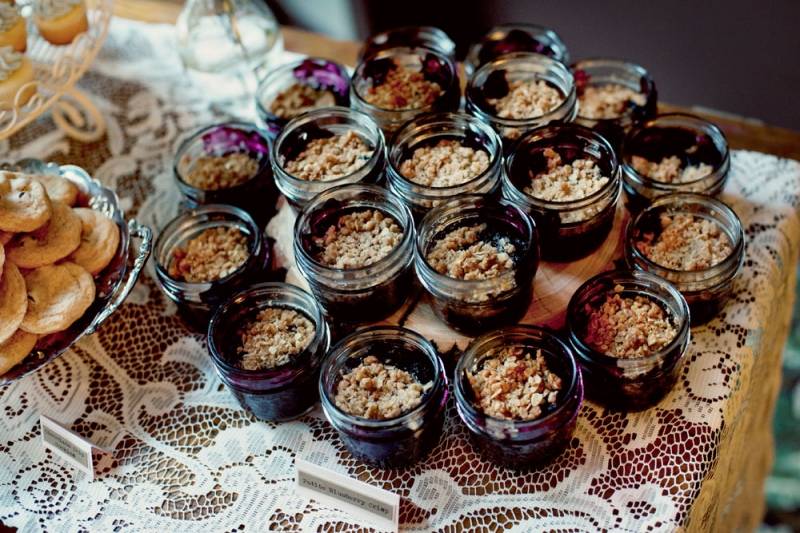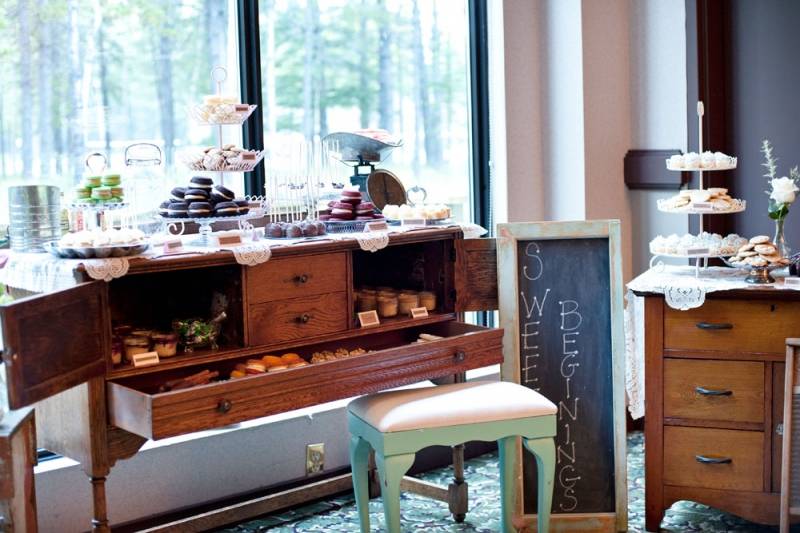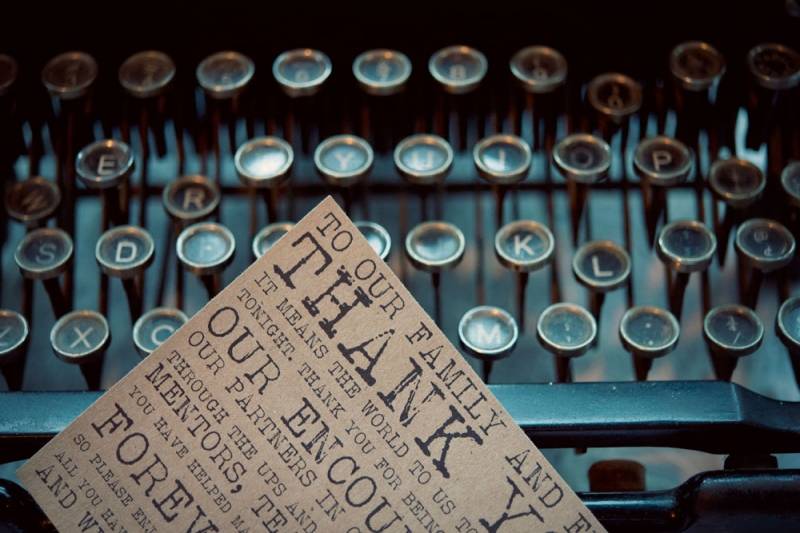 To go along with their amazing collection of vintage antiques, Krista and Jeremy purchased an antique hutch (a great find they made at a thrift store) and restored it together to use as the dessert bar at their reception. The piece looked absolutely stunning and now it resides in their living room, full of memories, love, and blessings. But it wasn't just the antique hutch that looked amazing, the incredible array of desserts and treats that filled it was incredible (and it is definitely making my mouth water and my sweet tooth very jealous!). All of the treats were baked by Sweet Treats...yum!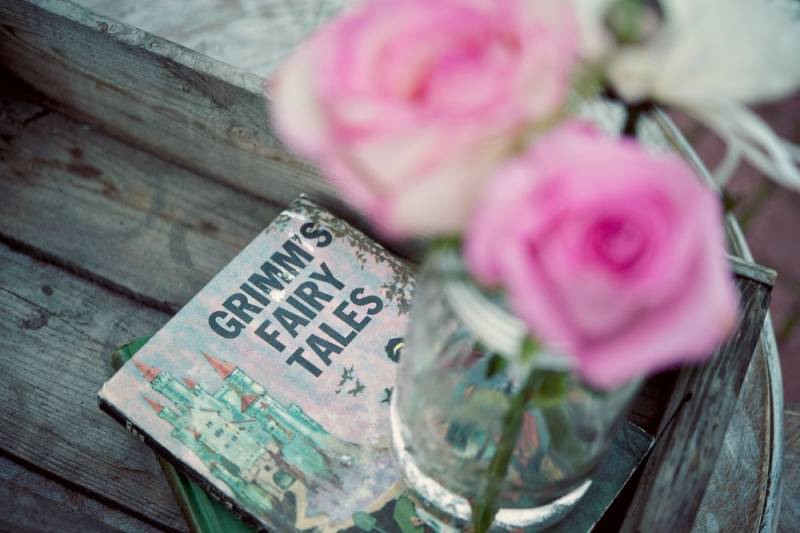 For more Kanaskis wedding inspiration be sure to check out our site, you'll find real weddings, tips, venue ideas and more. We love the quiet beauty and incredible scenery of Kananaskis and a Kananskis wedding is always, always, always breathtaking!