Over the river and through the woods....we're heading out to the gorgeous wedding of Jordanne and Luke today with Canmore wedding photographer, Kingdom Come Photography. He took his moody, fashion-focused photography deep into the forest and captured the most incredible wedding photos with Jordanne and Luke that almost feel magical or otherworldly.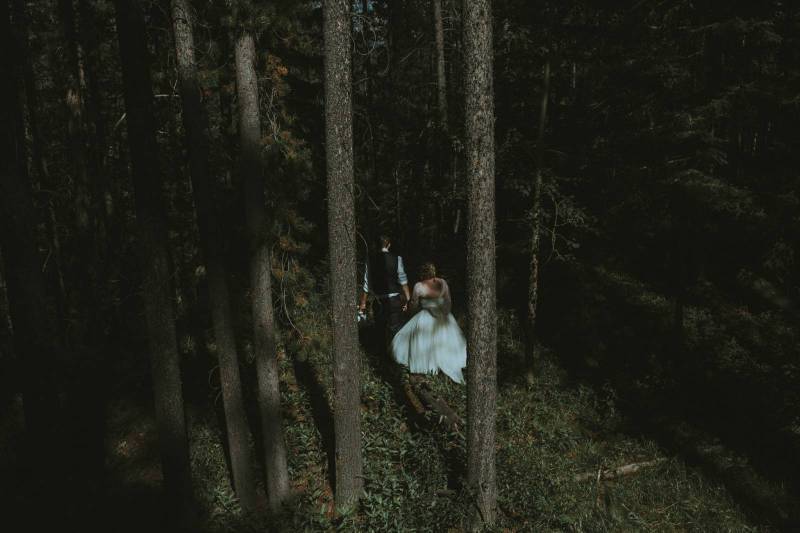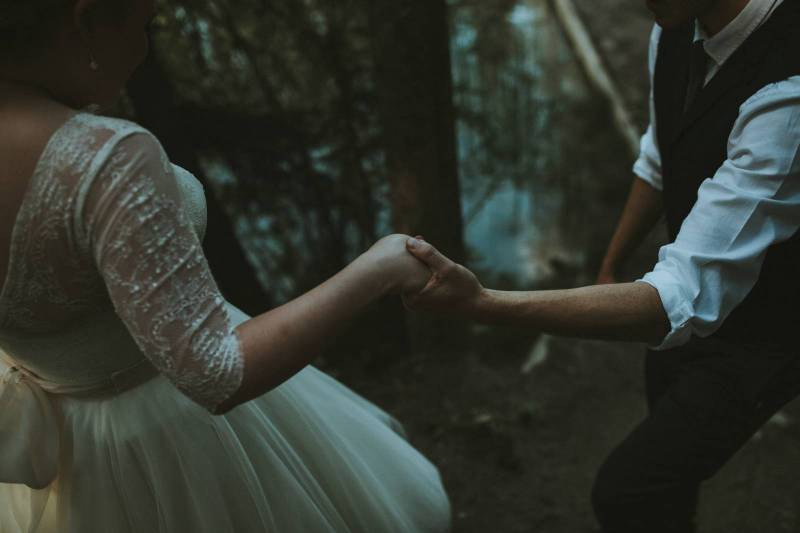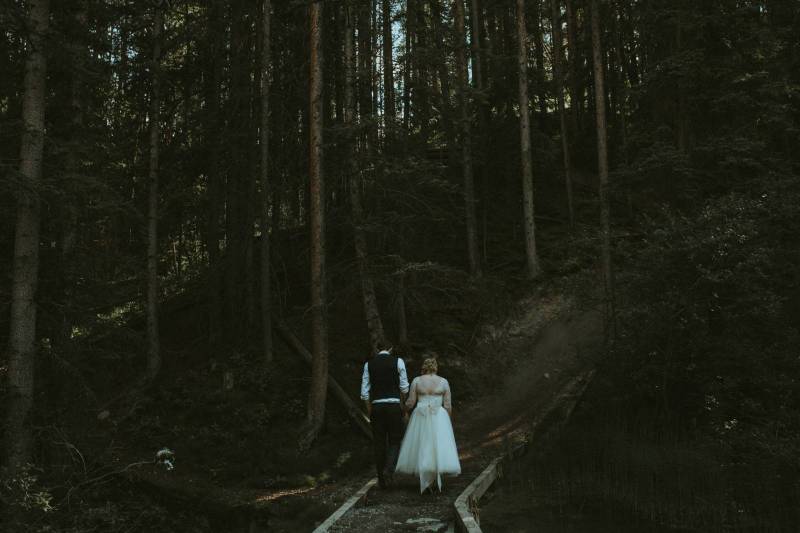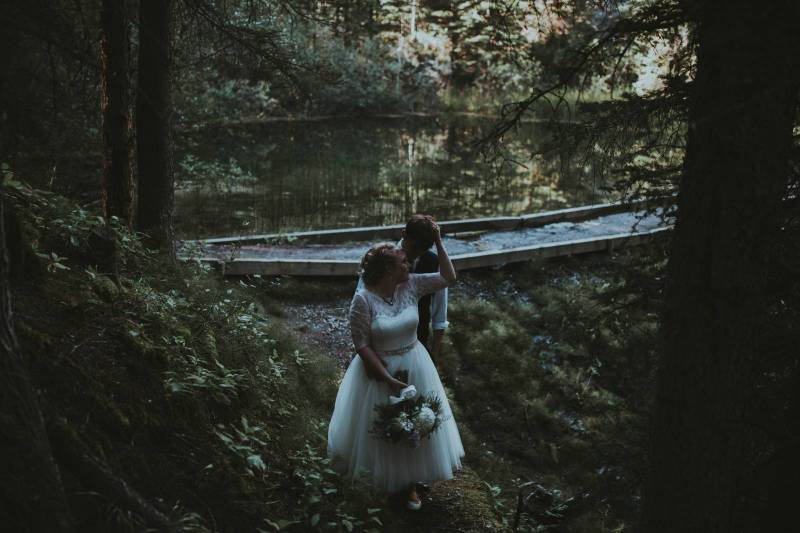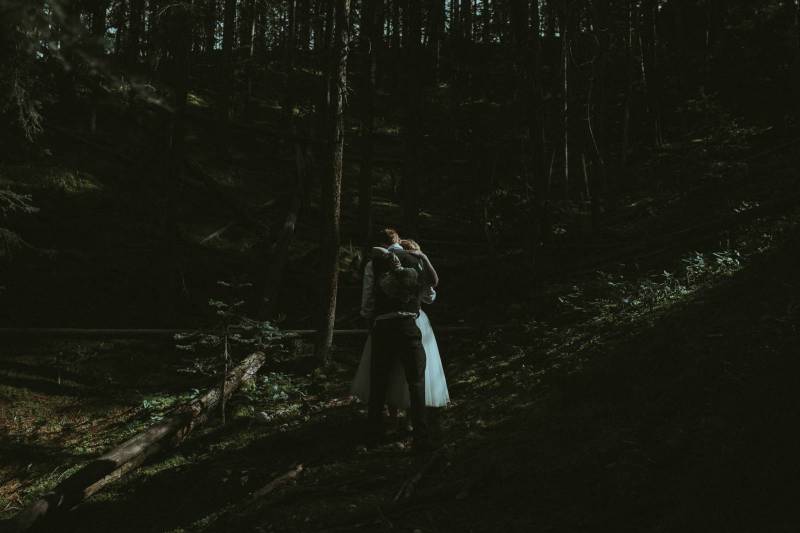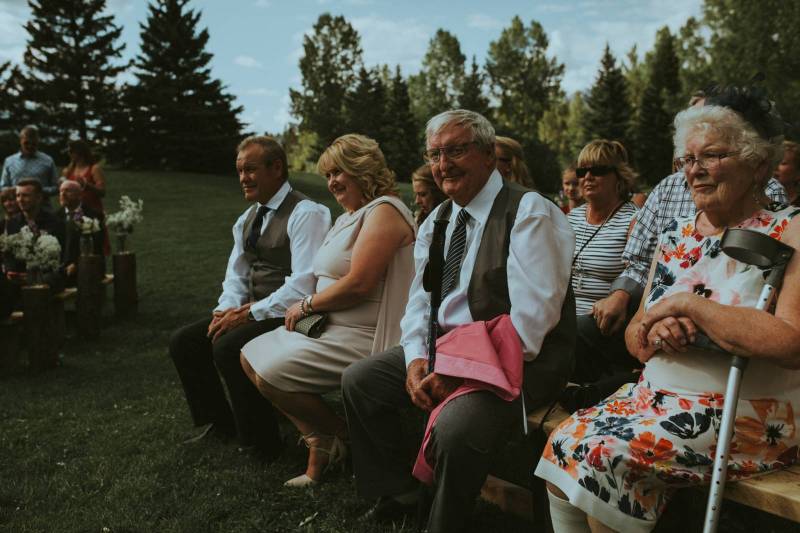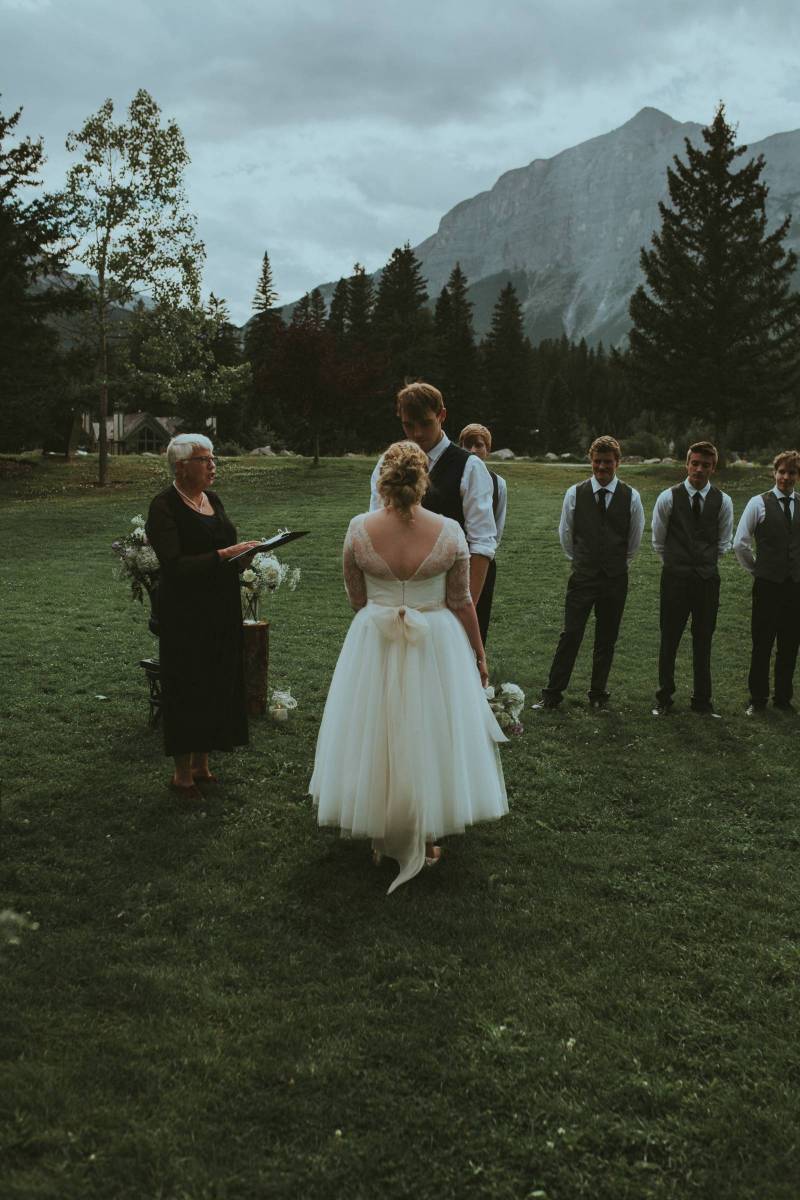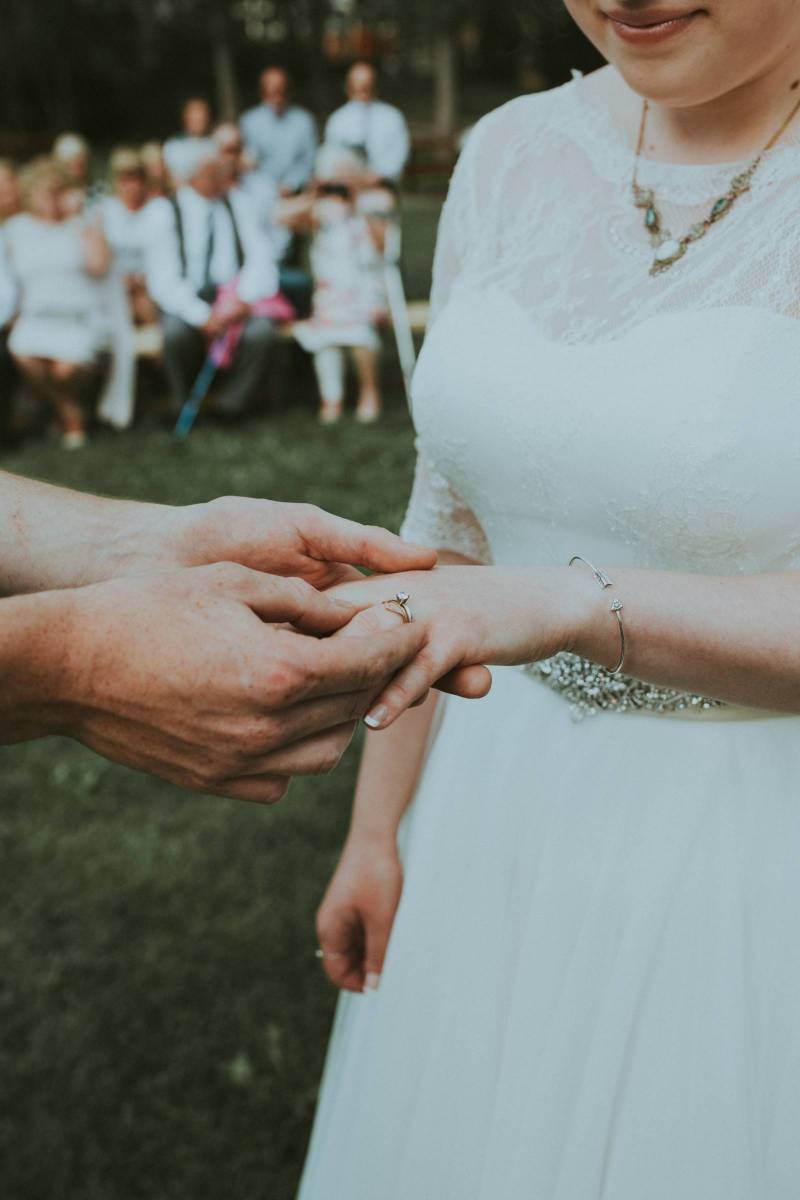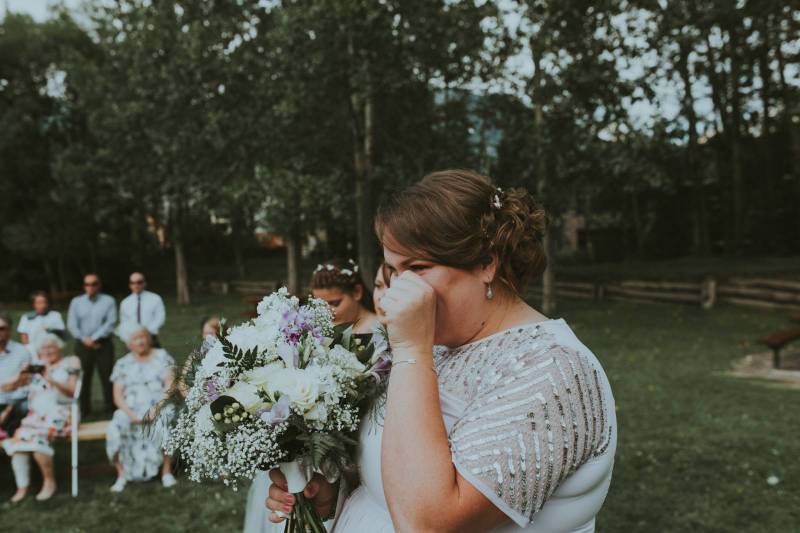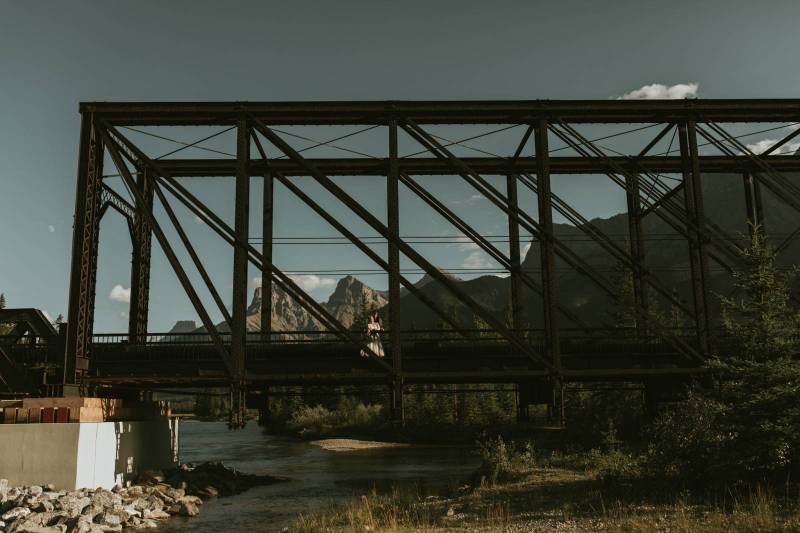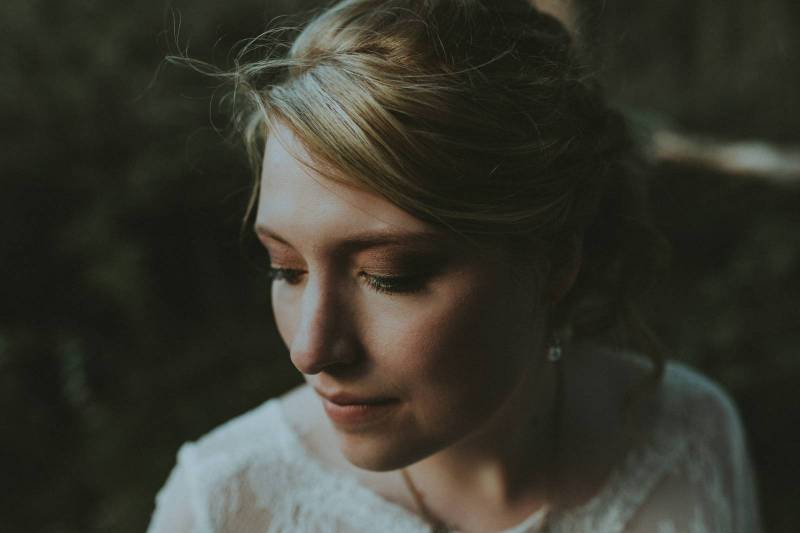 Julia Joy helped create the beautiful, natural makeup for Jordanne and Samantha Lee (Bragg Creek) styled her hair perfectly.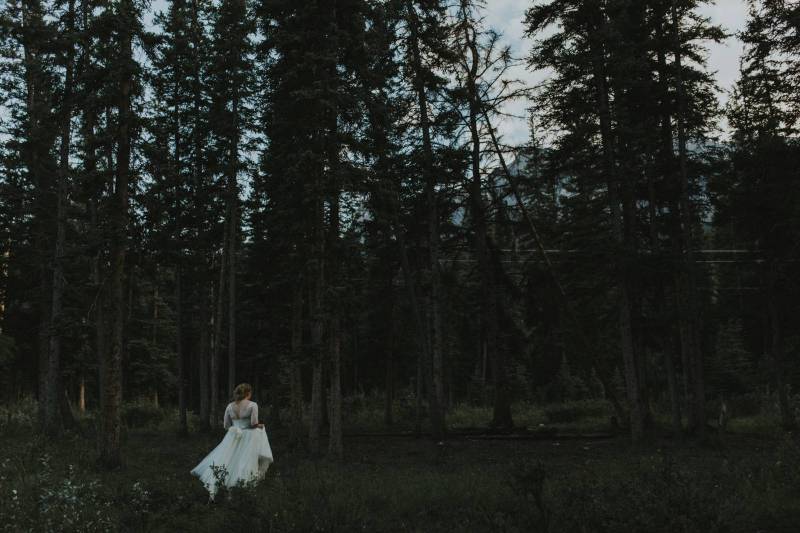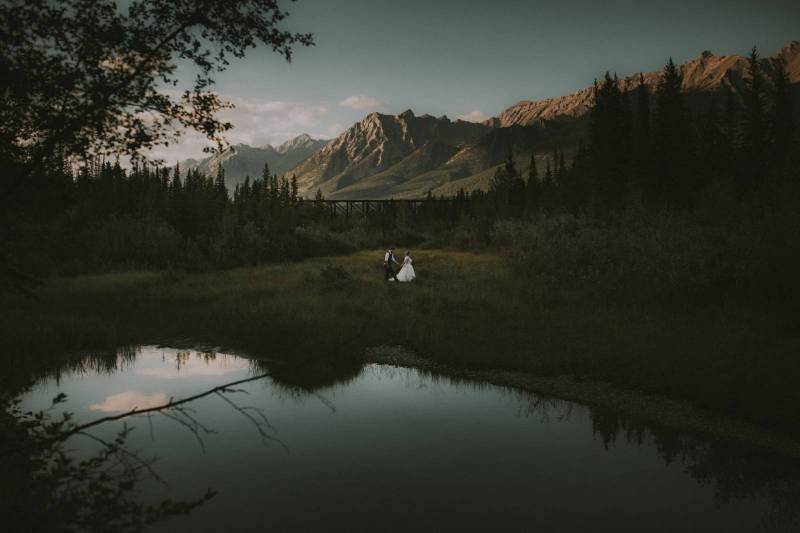 This photo right here (above) is one of the most breathtaking images I've ever seen! It's a location I know well but have never seen photographed like this, it leaves me utterly in awe of the mountains I see all the time (which is pretty hard to do). As a local himself, Kingdom Come Photography (Canmore wedding photographer) knows the ins and outs of our mountains so well and it shows in this perfect photograph.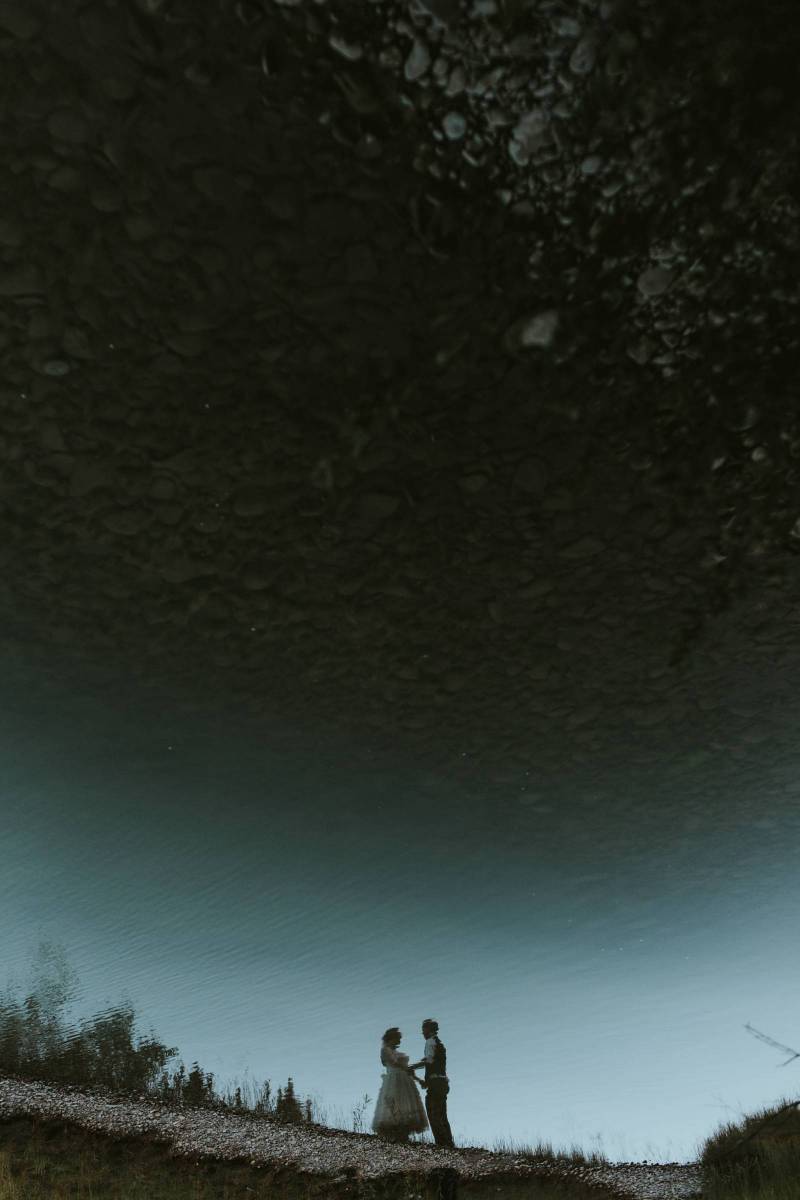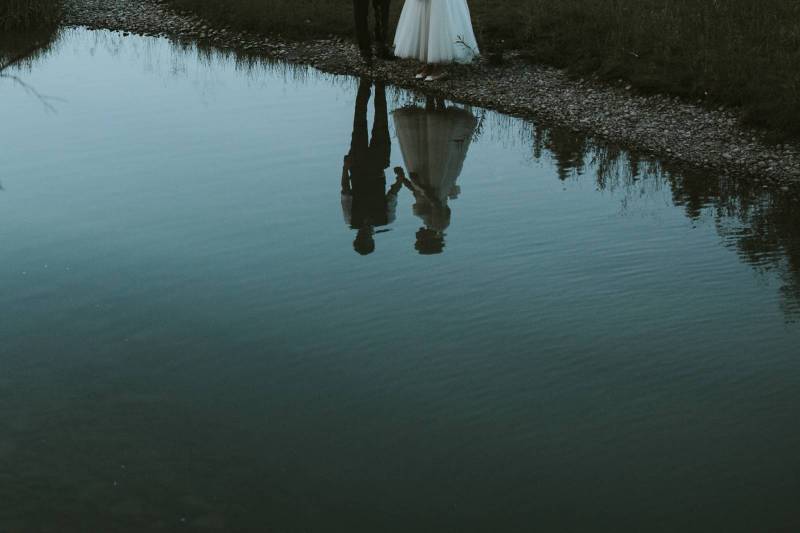 Jordanne and Luke finished off their wedding celebrating with family and friends in the most breathtaking backyard reception. All of the details and decor were inspired by the rustic nature of the woods and mountains that surround them and played such an important part in their wedding. The flowers and details were taken care of by family and friends and the rentals came from Special Event Rentals. Everything came together beautifully to create the most intimate and gorgeous reception.