As summer comes to an end I love seeing the flood of beautiful weddings and gorgeous moments that fills my inbox. It's amazing to see all of the incredible people that travelled through the Rockies this summer to celebrate love.

Today Edmonton wedding photographer, Michelle Larmand Photography is sharing a peak into the beautiful, intimate wedding of Stacy and Dane in Canmore. This is a wedding full of simple beauty, family, special moments and of course breathtaking scenery. I know you'll absolutely love all of these photos and their beautiful love for each other and their family.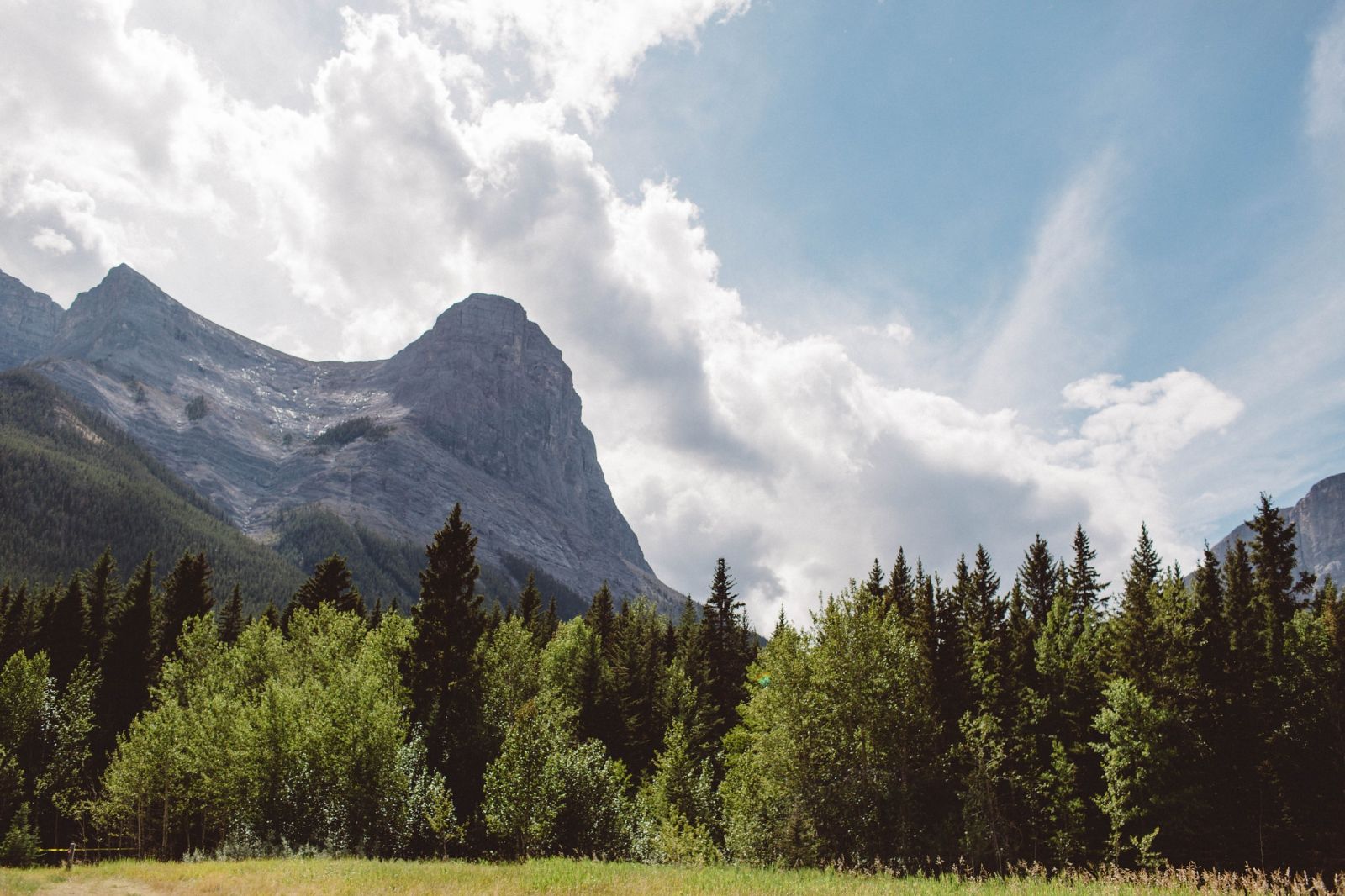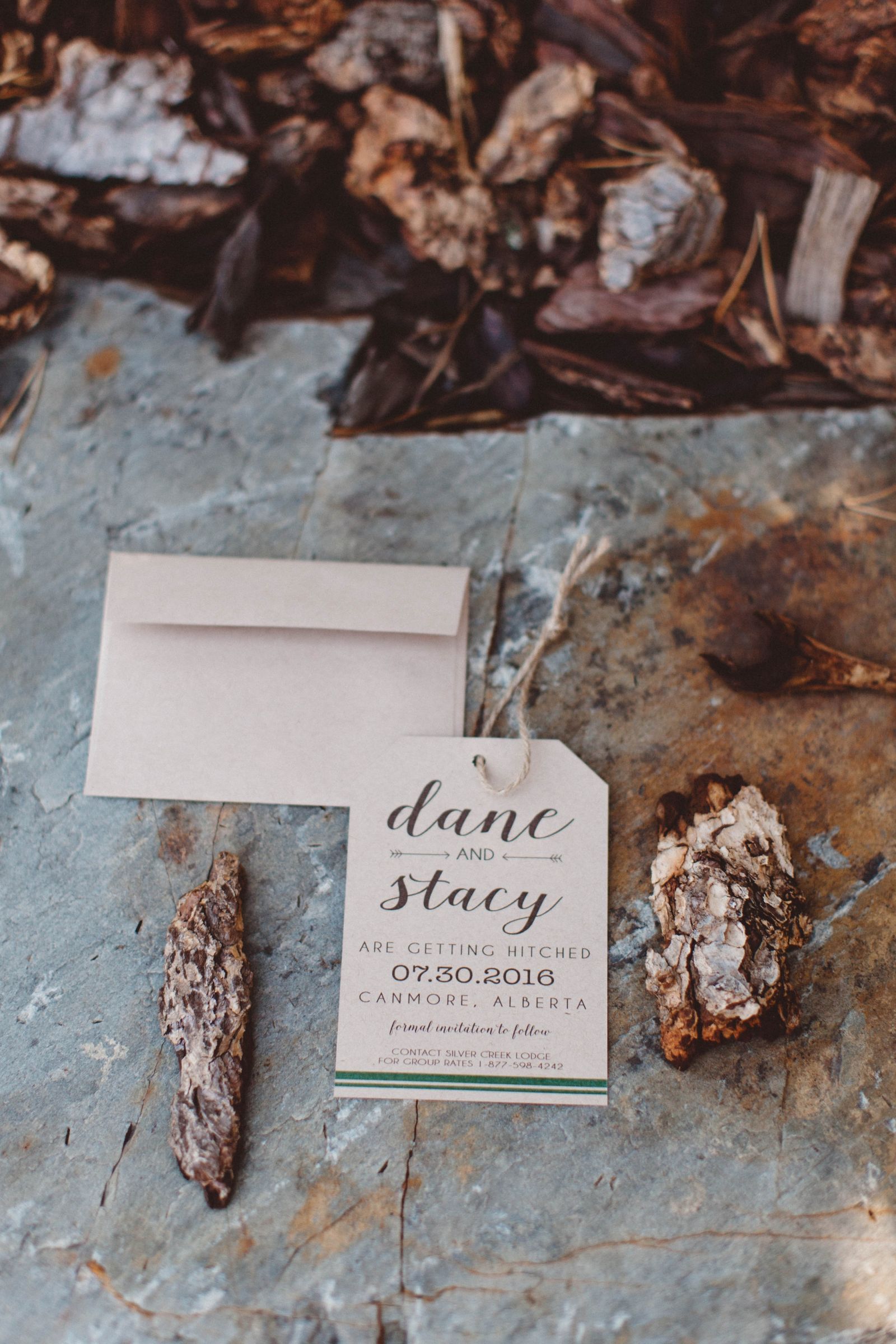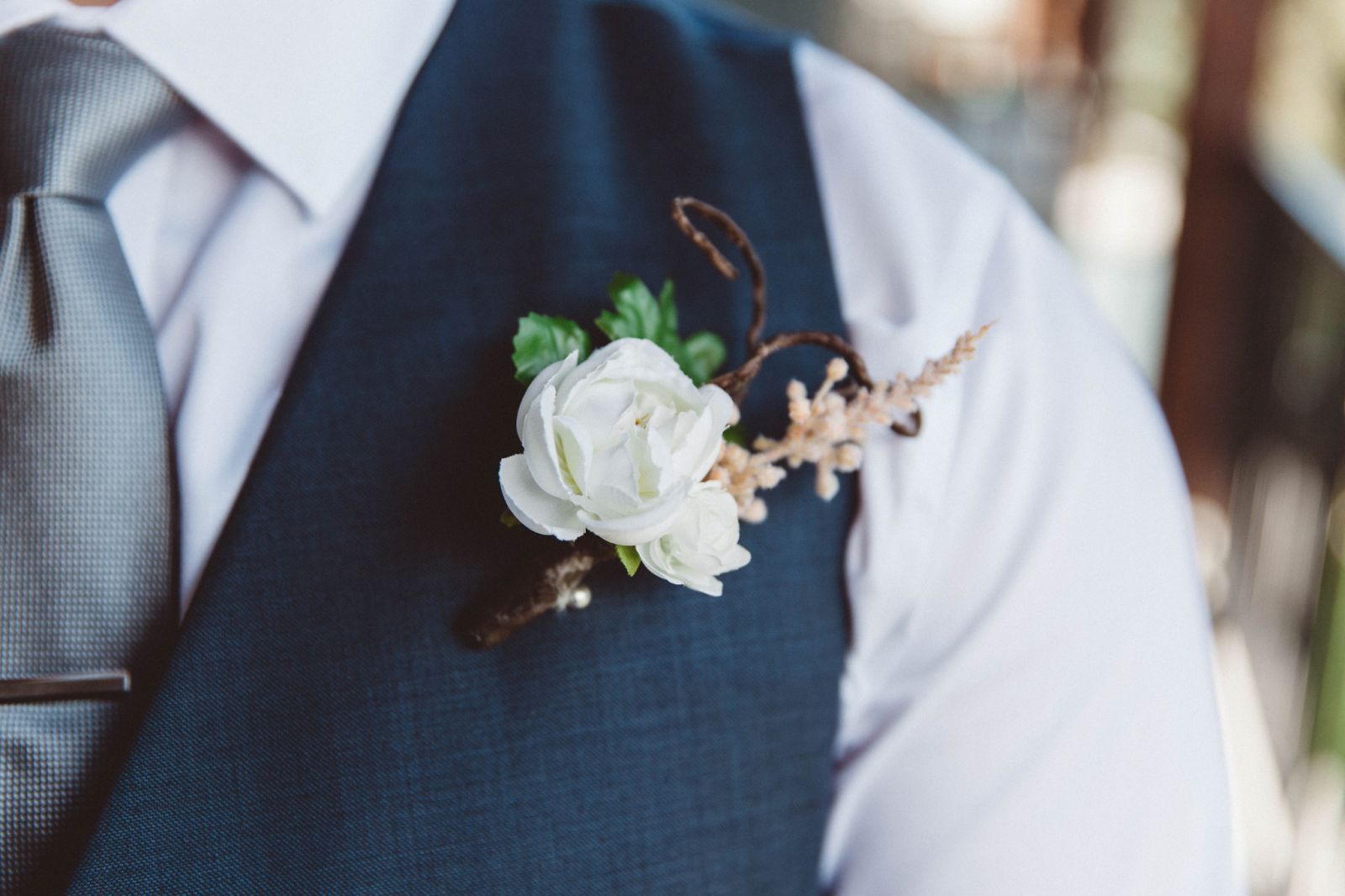 Stacy and Dane had planned a wonderful trip to Mexico for Christmas. They were ready to relax, take it easy, and enjoy an escape to warmer weather. At the same time, Dane had been planning to propose to the love of his life, and he knew this trip would provide the perfect opportunity to ask her to marry him. As the trip came closer, Dane could hardly wait to propose! He was so excited about it, as soon as they walked into their room he couldn't wait any longer and proposed right then and their. And it was absolutely perfect just the way it was because they were able to spend the entire holiday as a newly engaged couple and soak in all of the power of that moment together.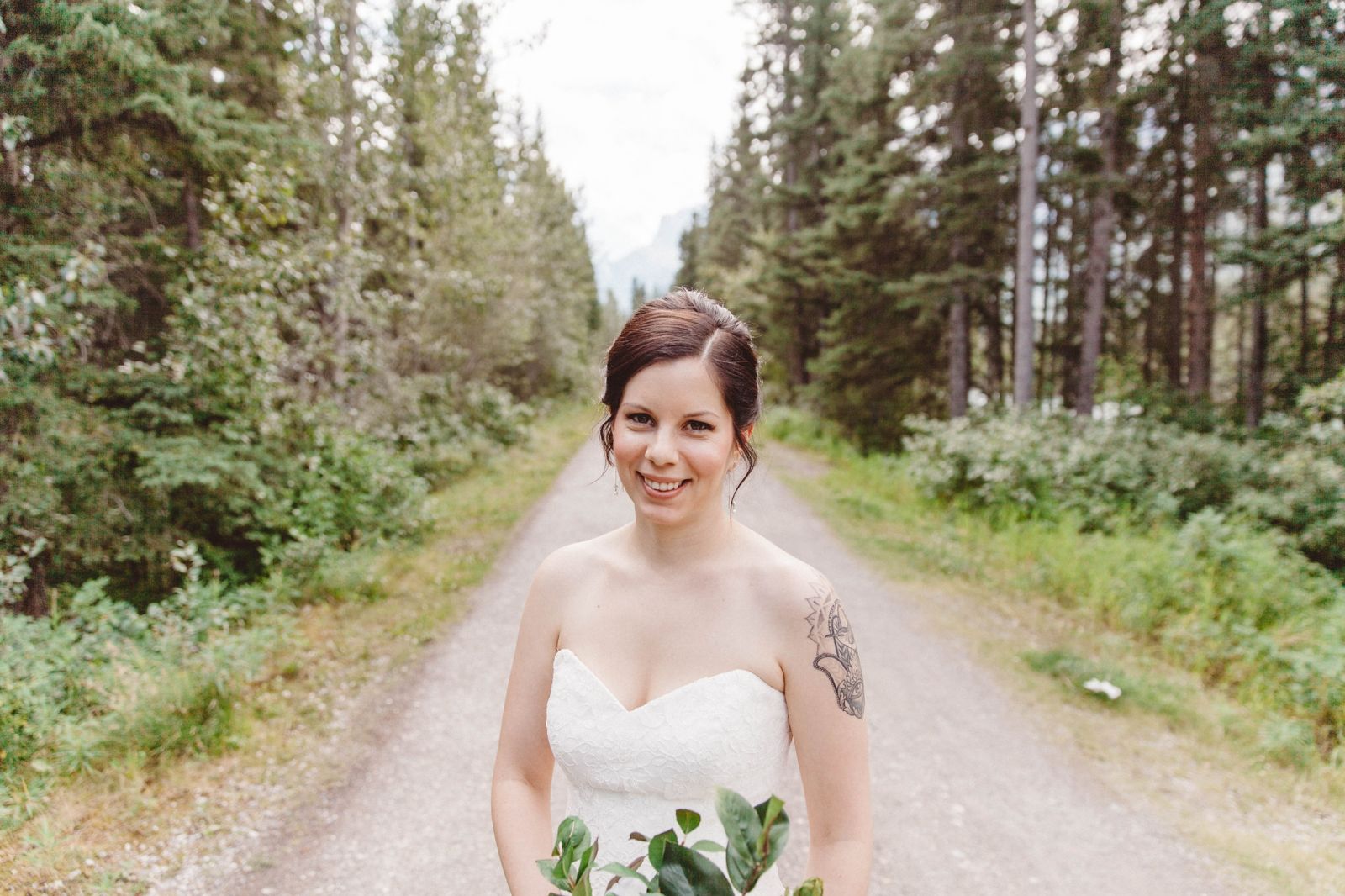 Stacy and Dane chose to have a small, intimate wedding in Canmore and Banff with their closest family and friends. They wanted to celebrate their love and commitment to each other amidst the natural beauty of the mountains, the most important people in their lives and amazing cuisine.
The day of their wedding, their lovely photographer (Edmonton wedding photographer, Michelle Larmand) set-up and captured a special first-look along the beauty of the Bow River and lush forest. It was a special and powerful moment for both of them and I'm sure they didn't notice much of the background at the time, but it proved beautiful in the wonderful photos.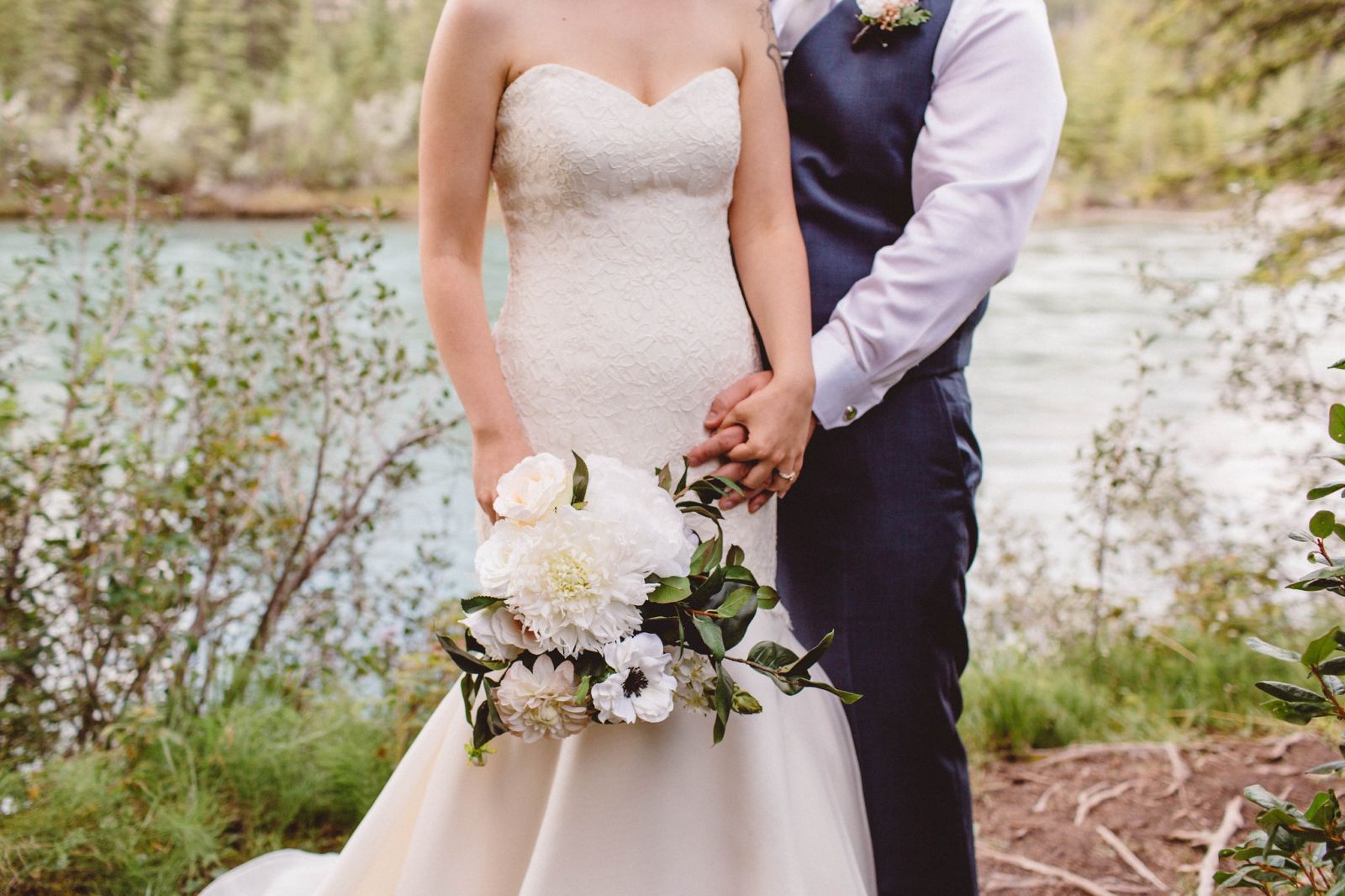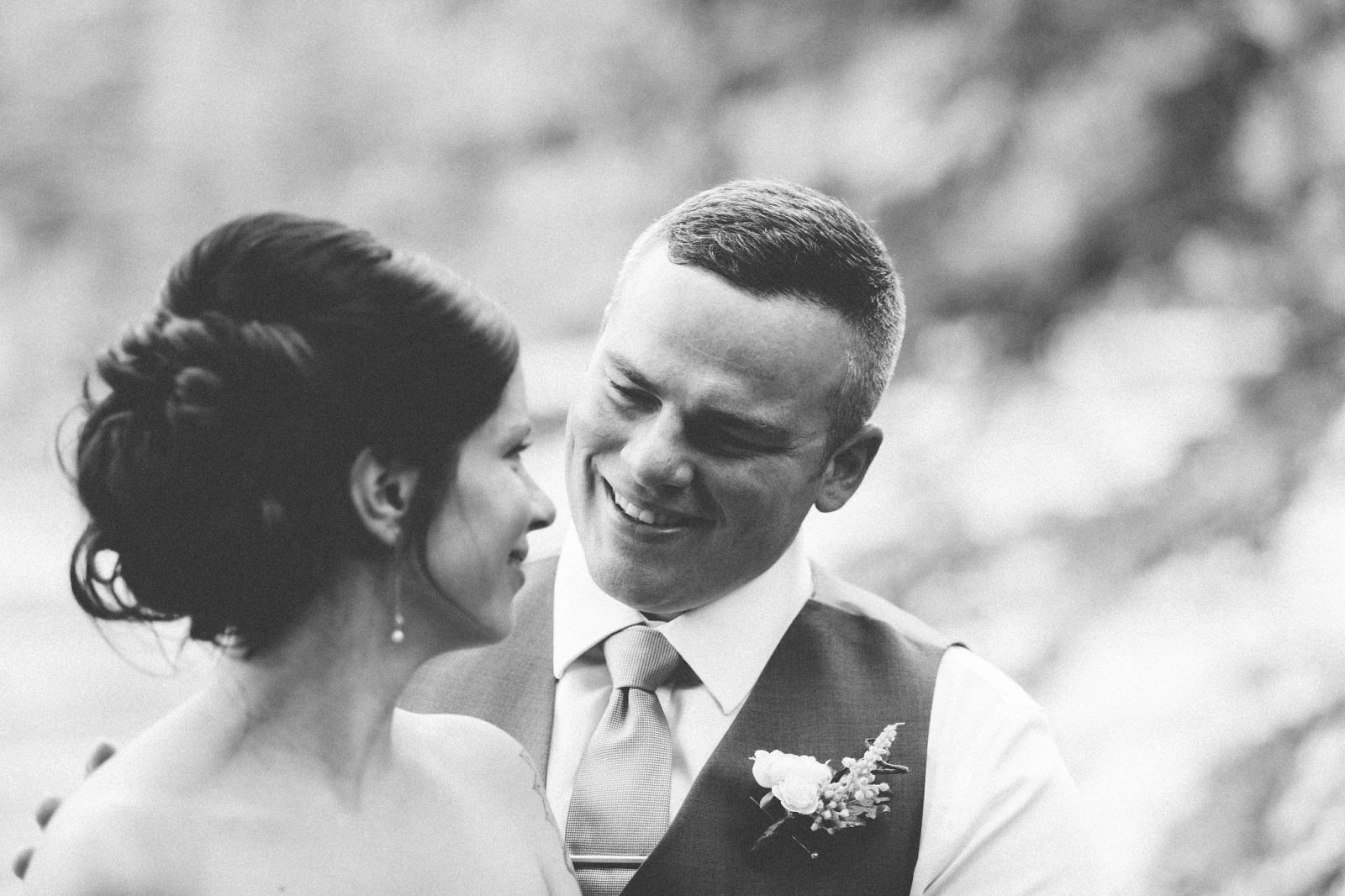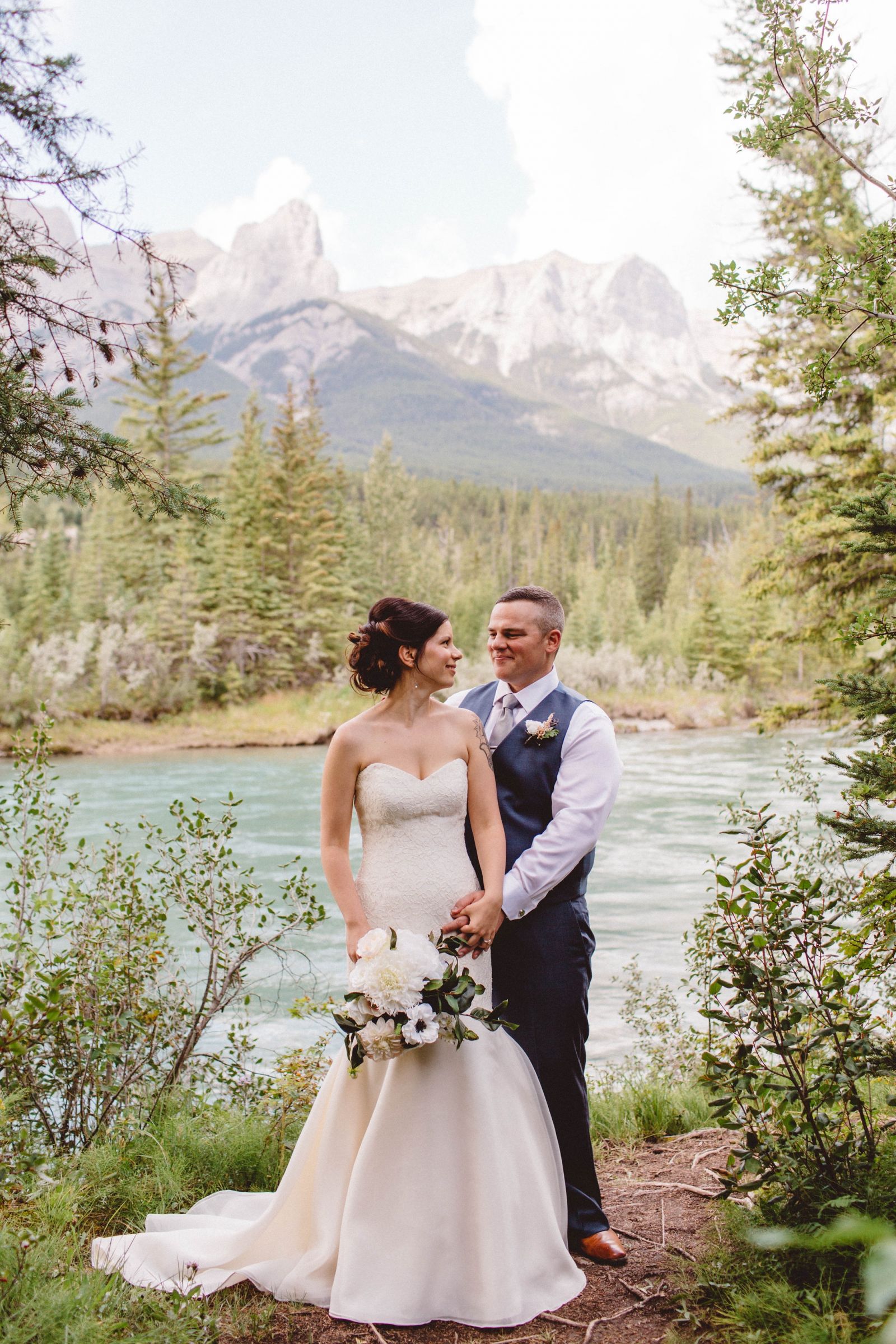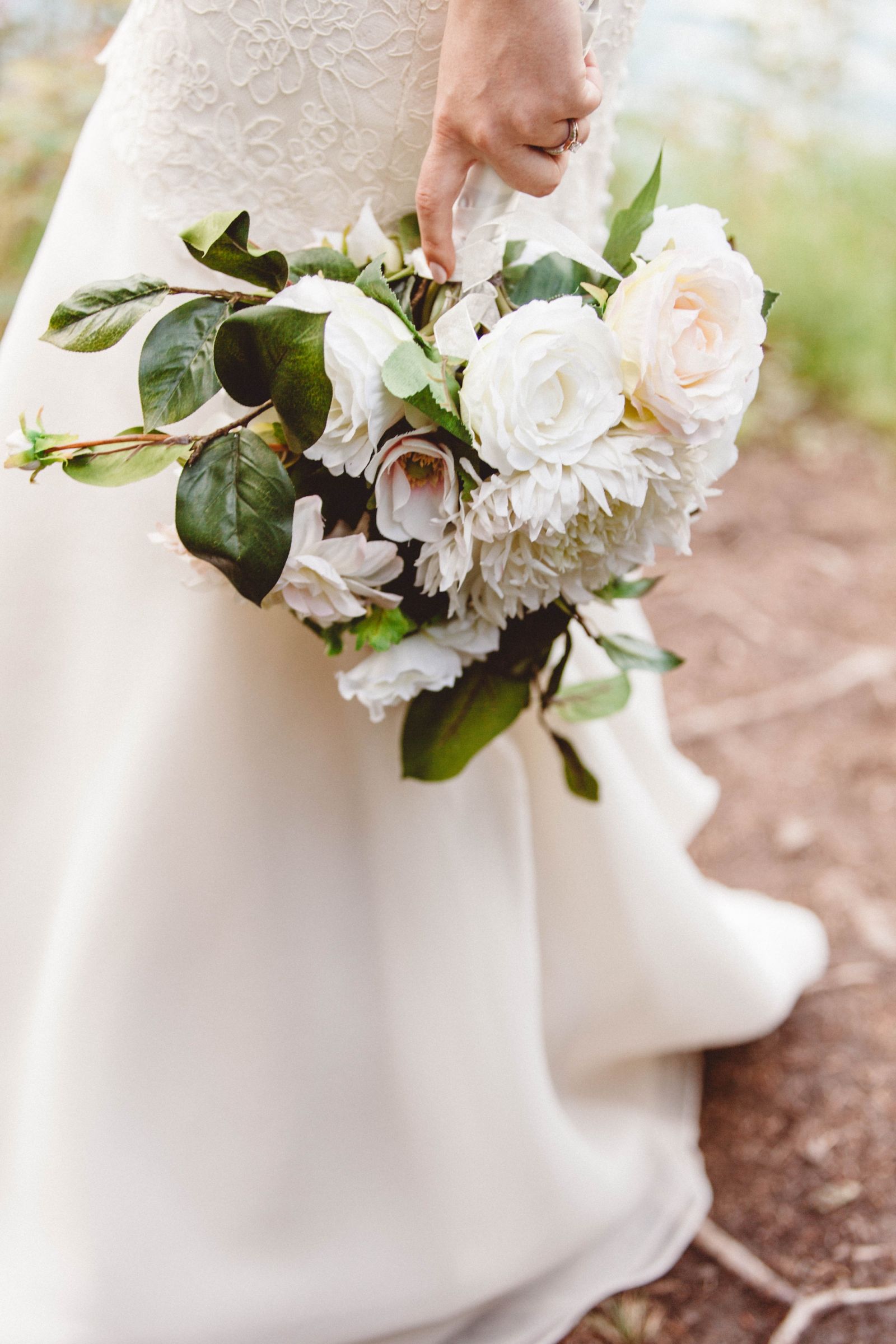 Stacy chose an elegant gown from Paloma Blanca and brought in the experts from Mountain Beauties to do her hair and makeup. They helped her create a look that was elegant but not overdone or fake and she looked absolutely beautiful.

Stacy's gorgeous bouquet was full of texture, beauty and shape and was designed by F2 Floral Fashion. The blooms were surprisingly artifical, but it was the perfect way to ensure the bouquet looked perfect all day long and provide a keepsake she will be able to cherish forever.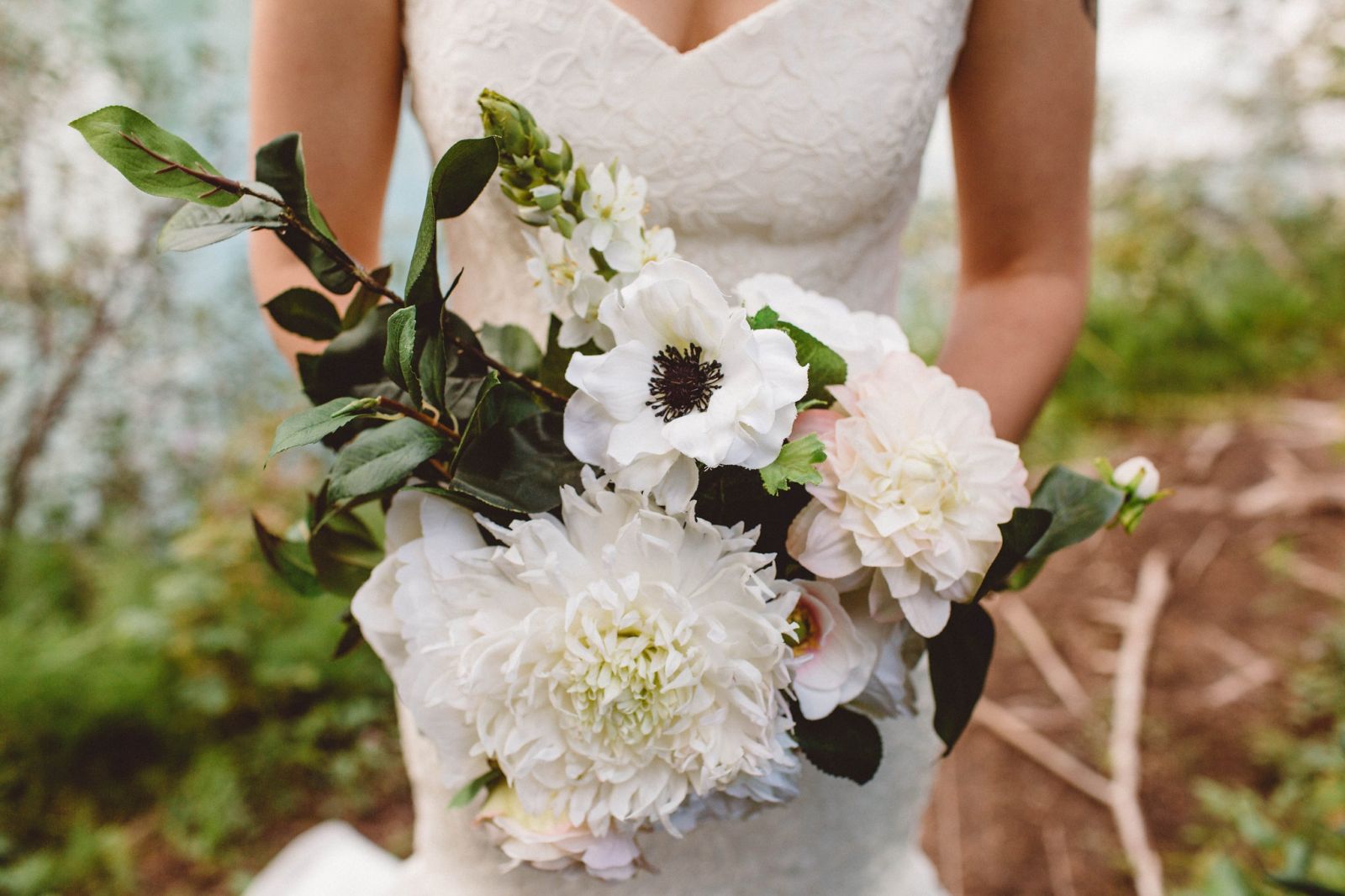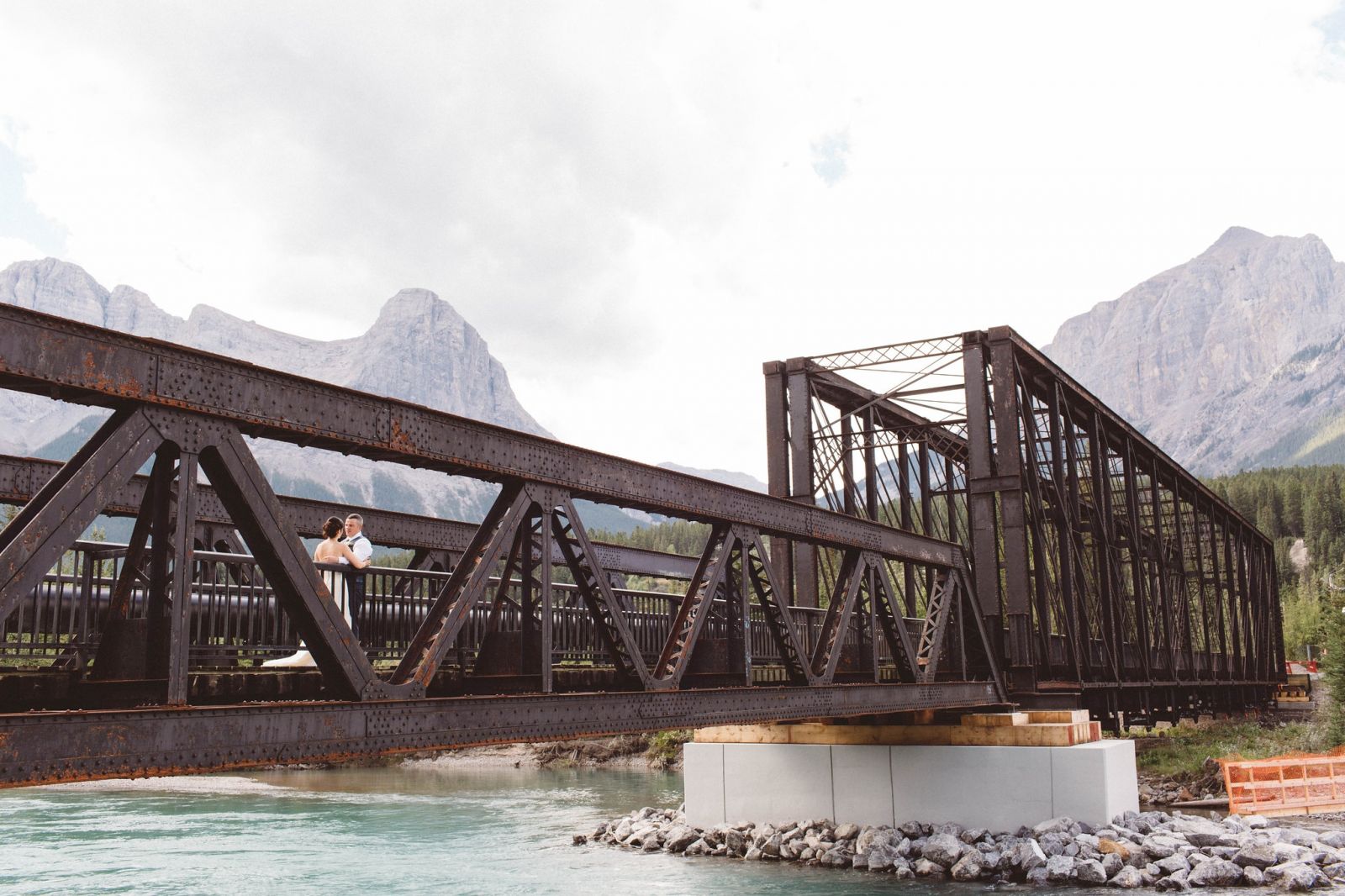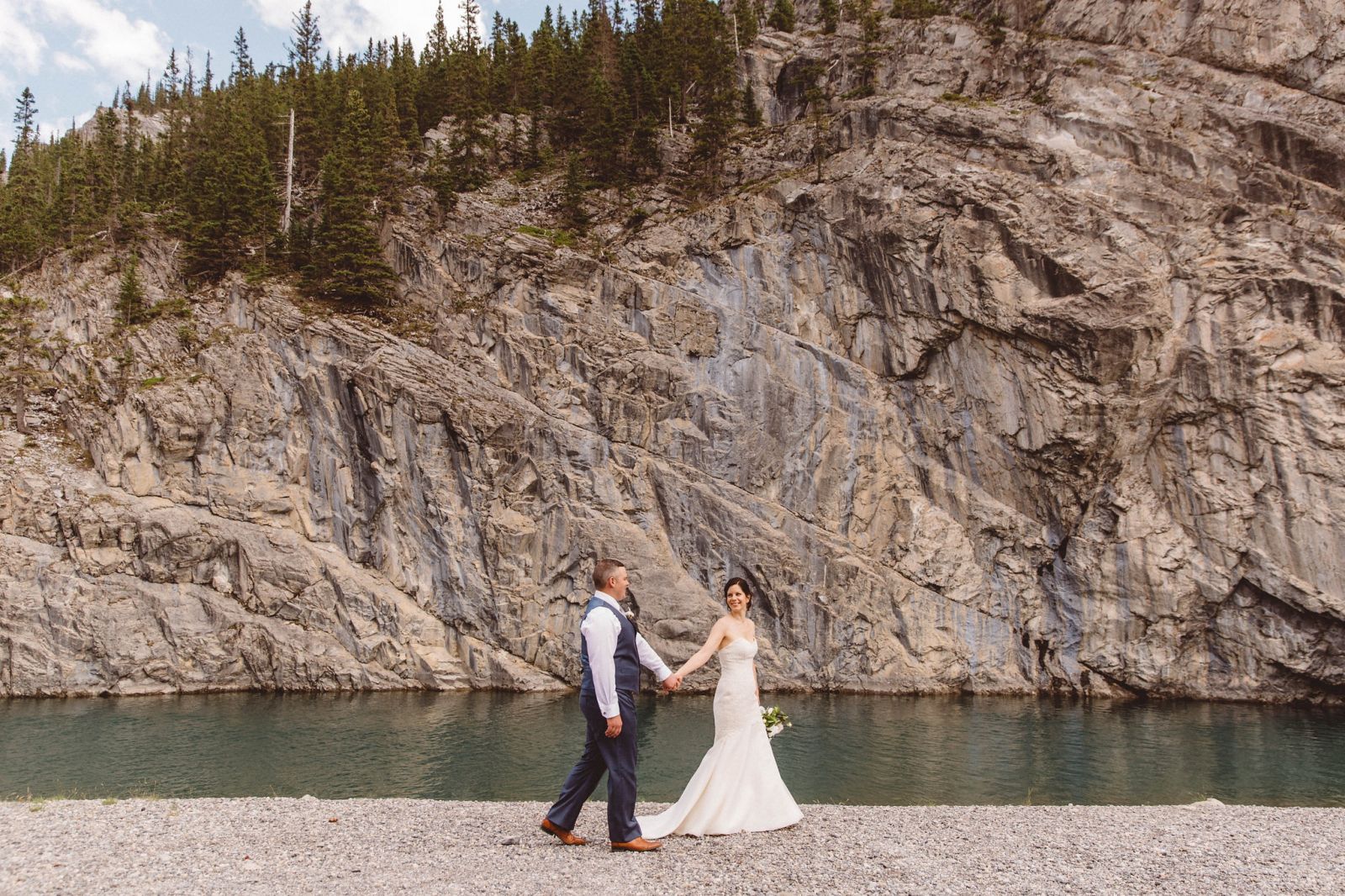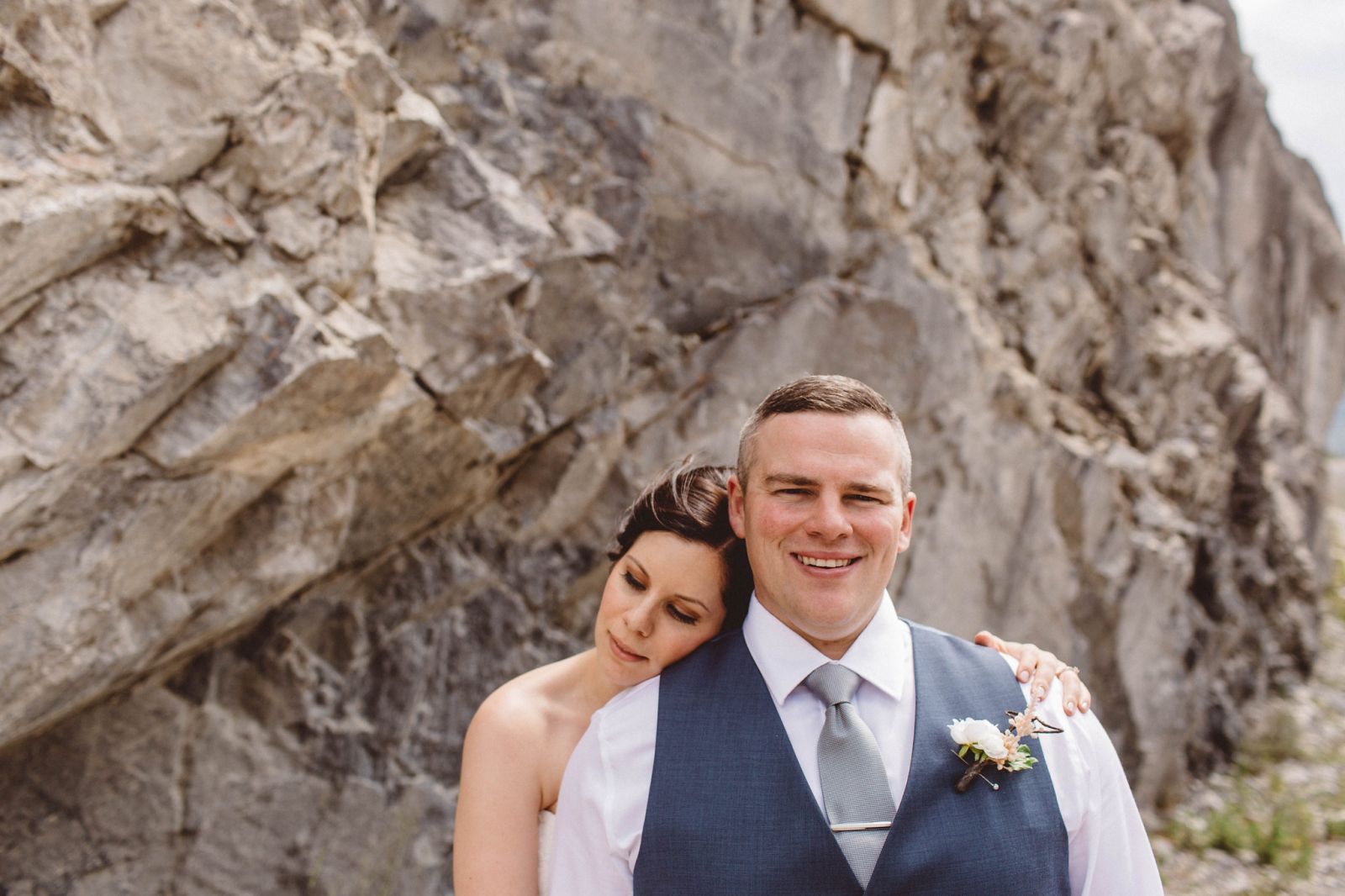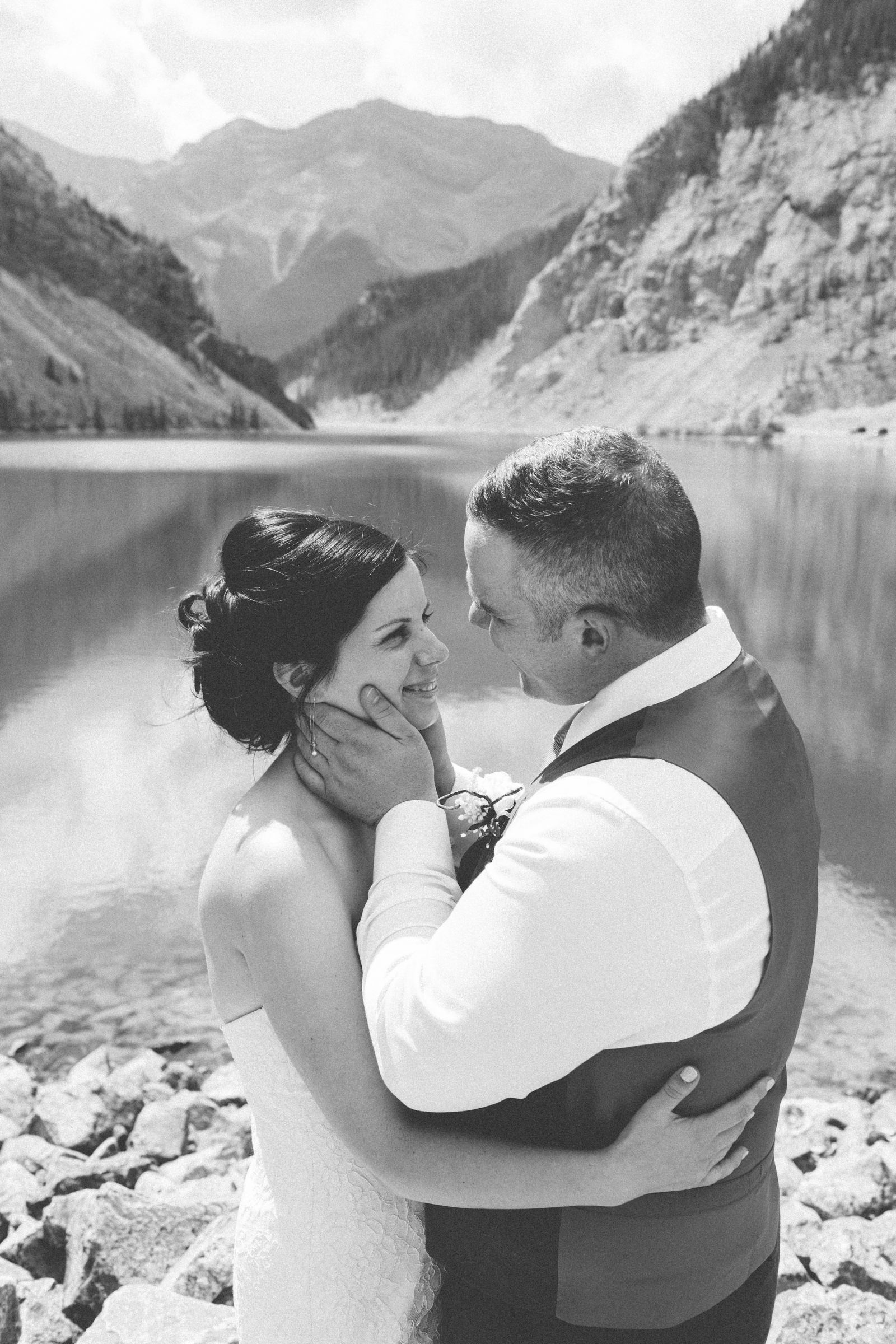 After photos throughout Canmore Stacy and Dane headed over to Banff and the beautiful Tunnel Mountain Reservoir for their wedding ceremony. Their beautiful daughter helped in the ceremony as the adorable flower girl and was around to celebrate and be a part of their special moment.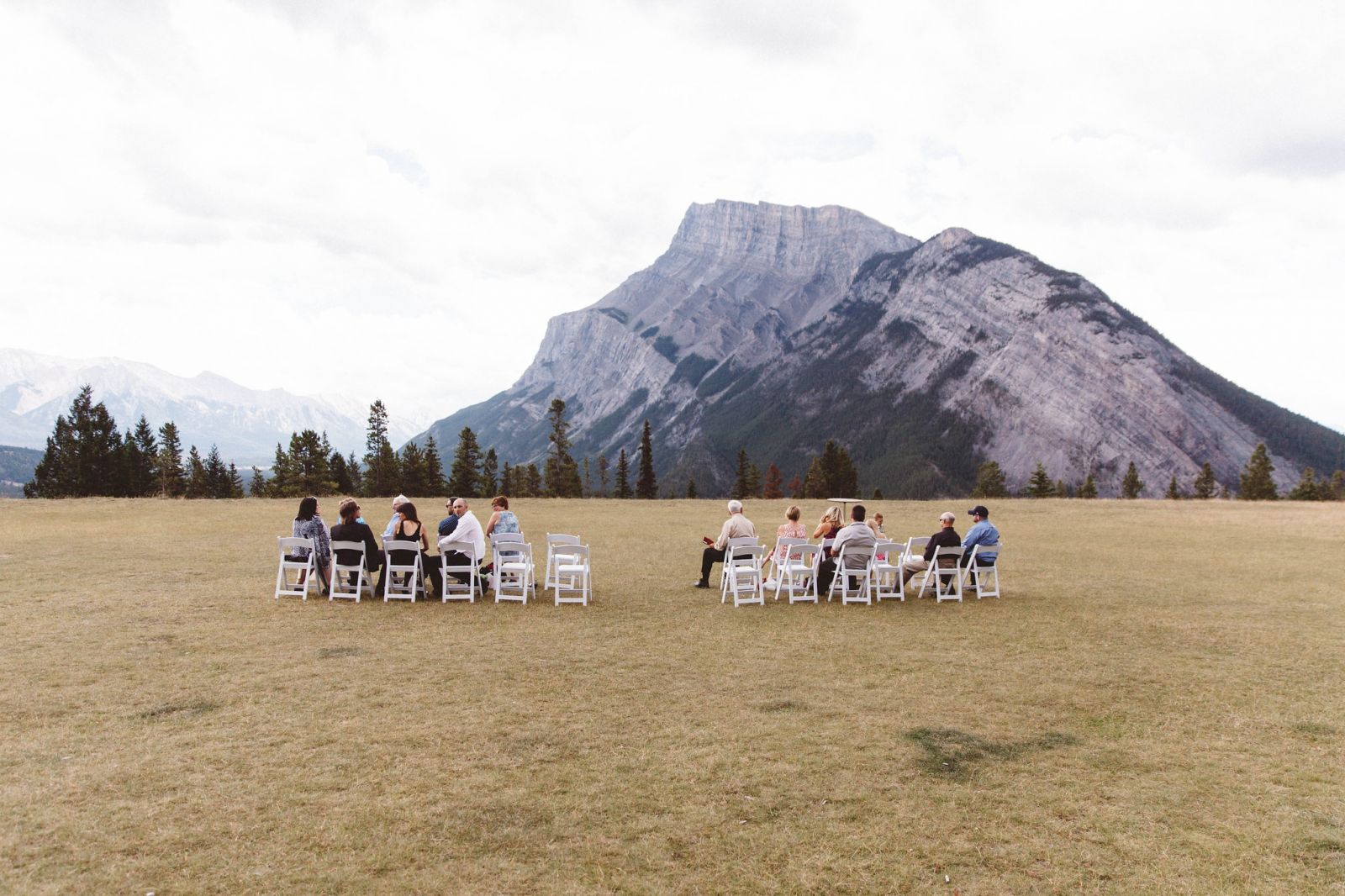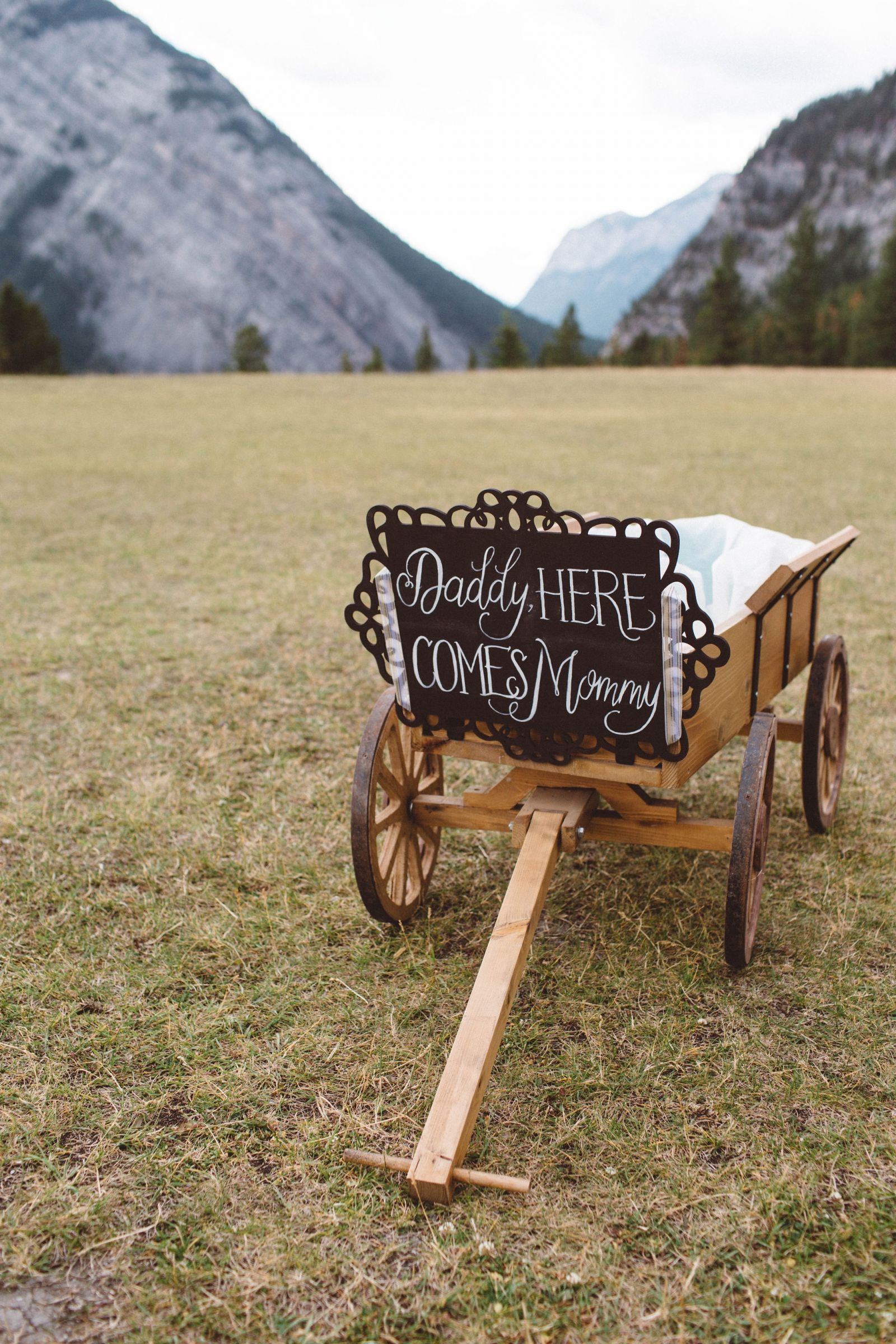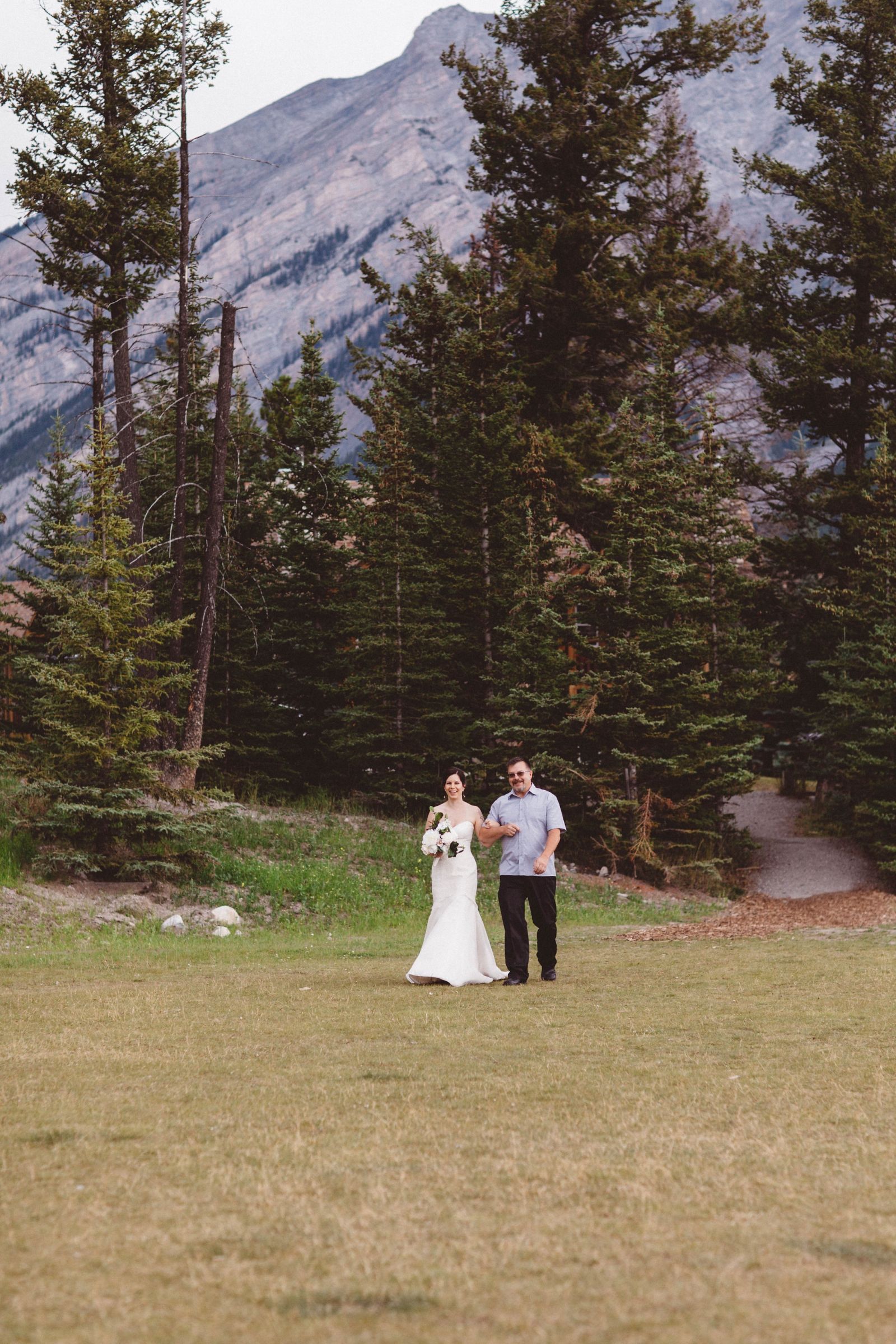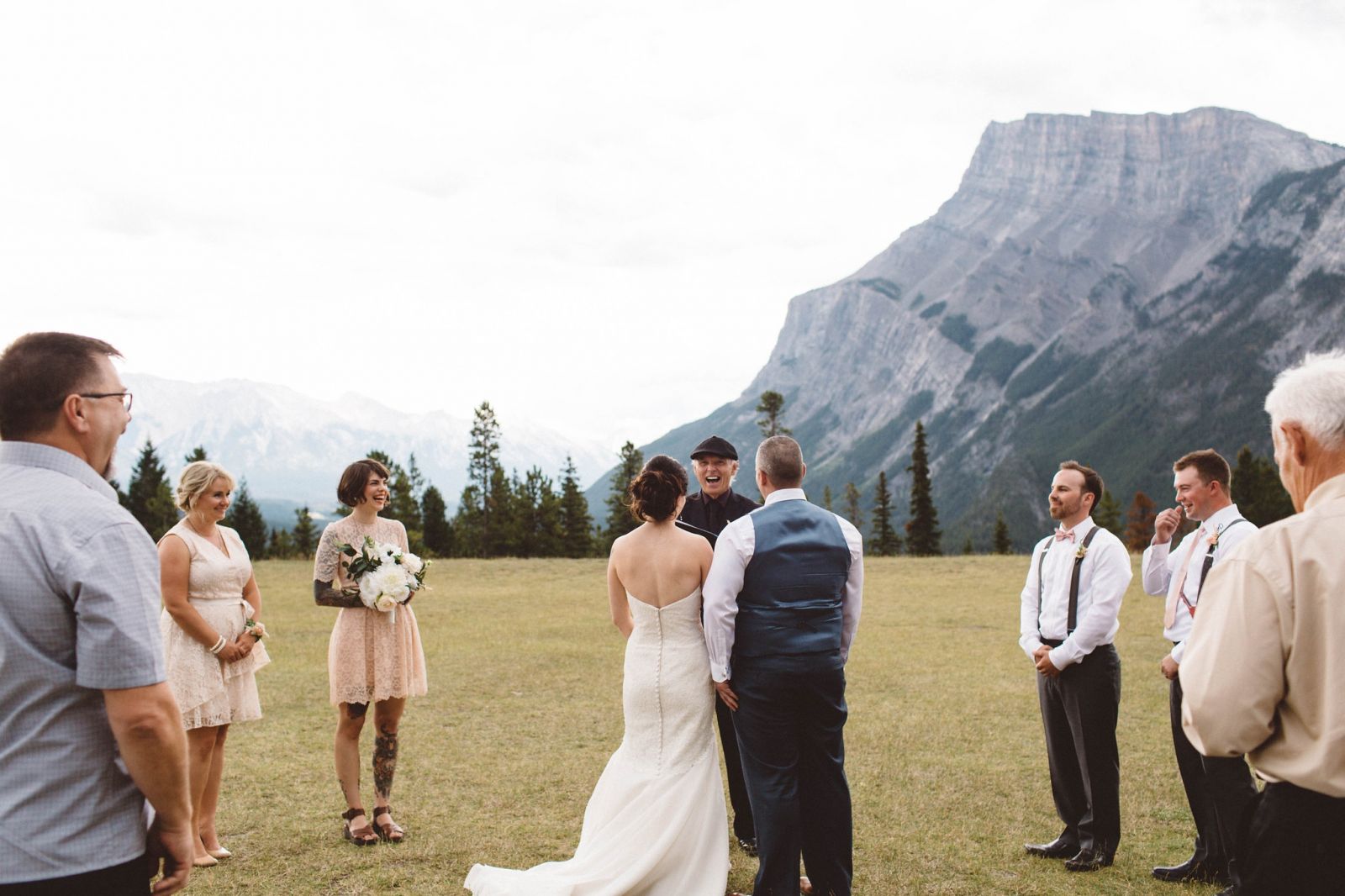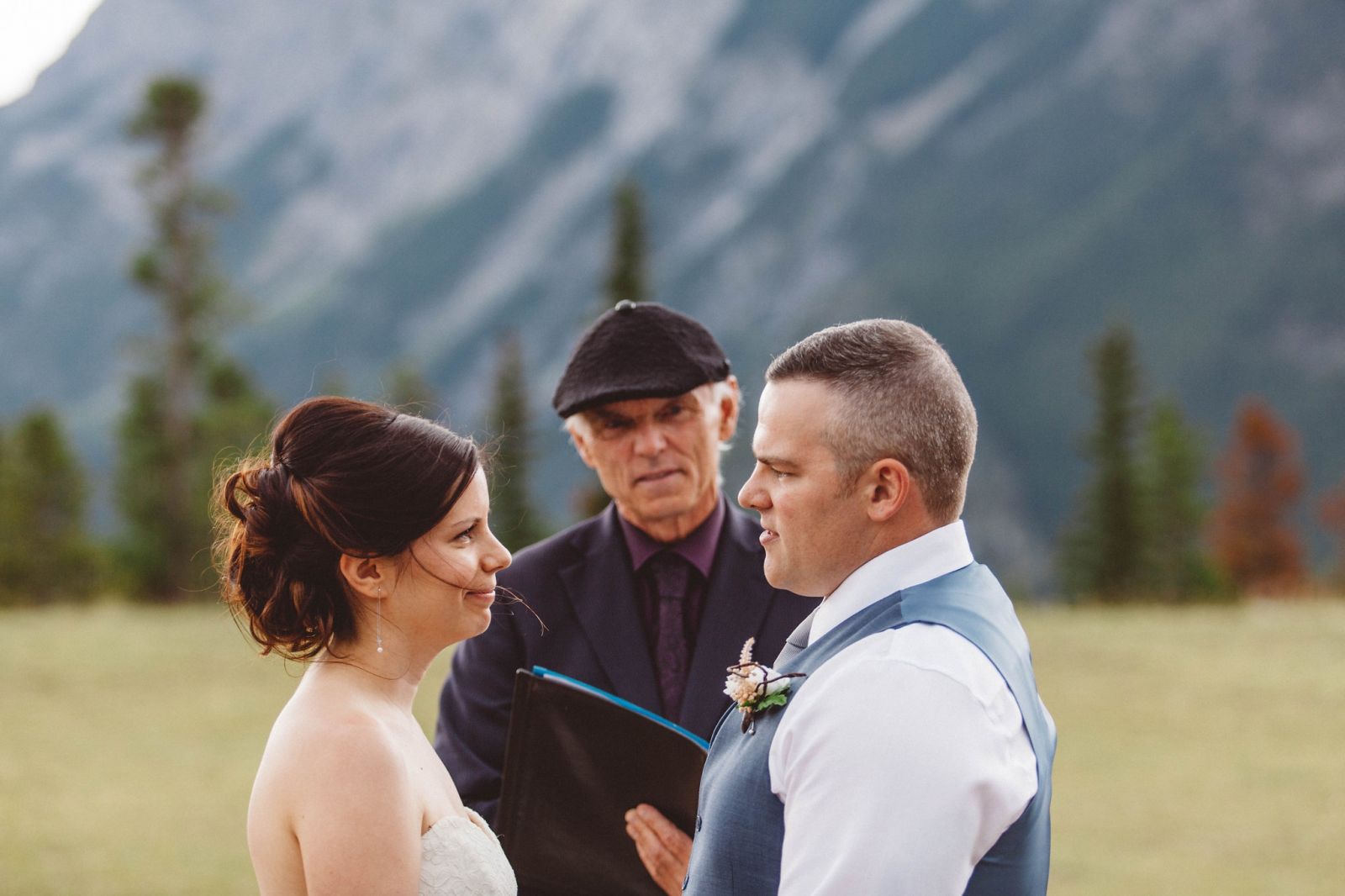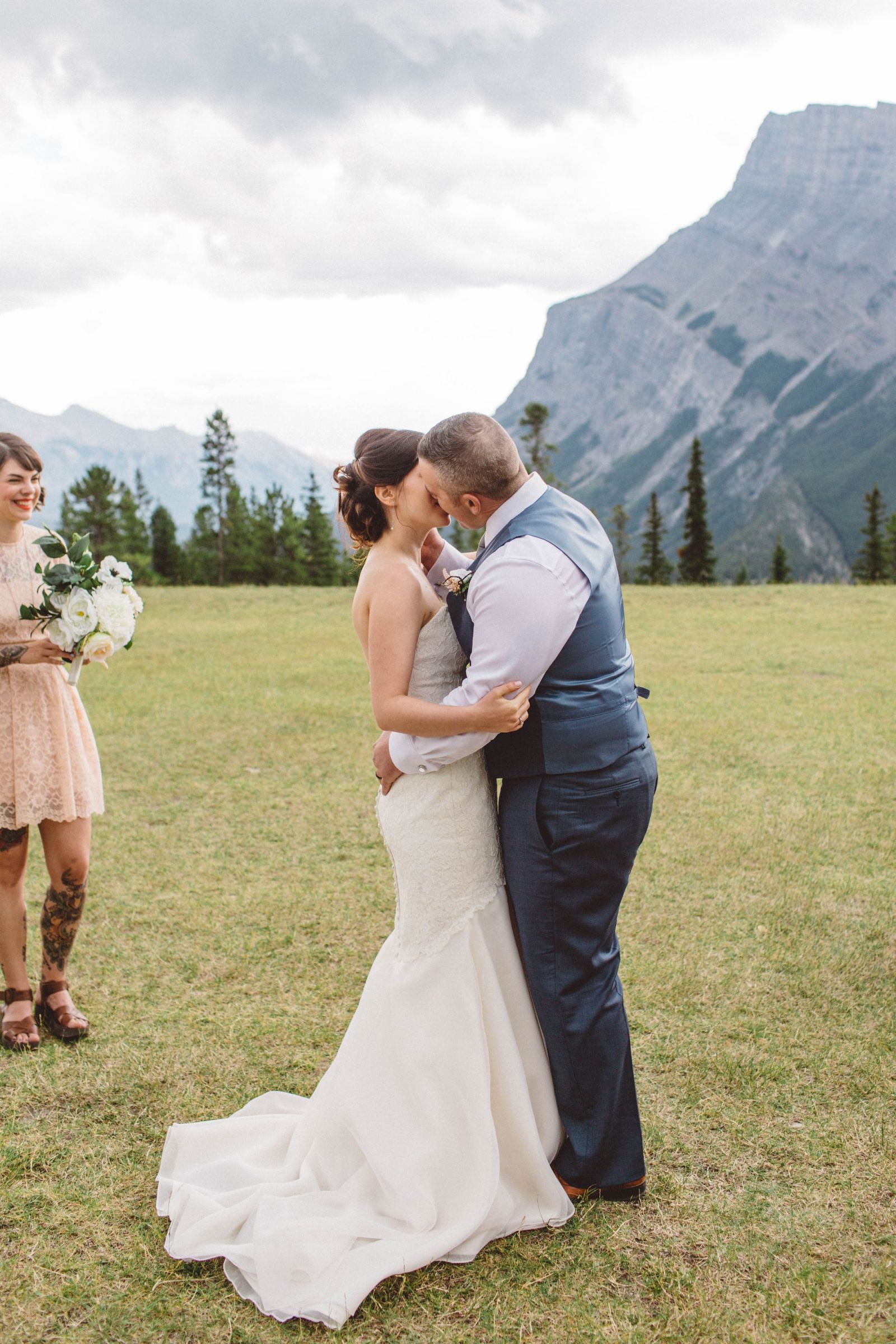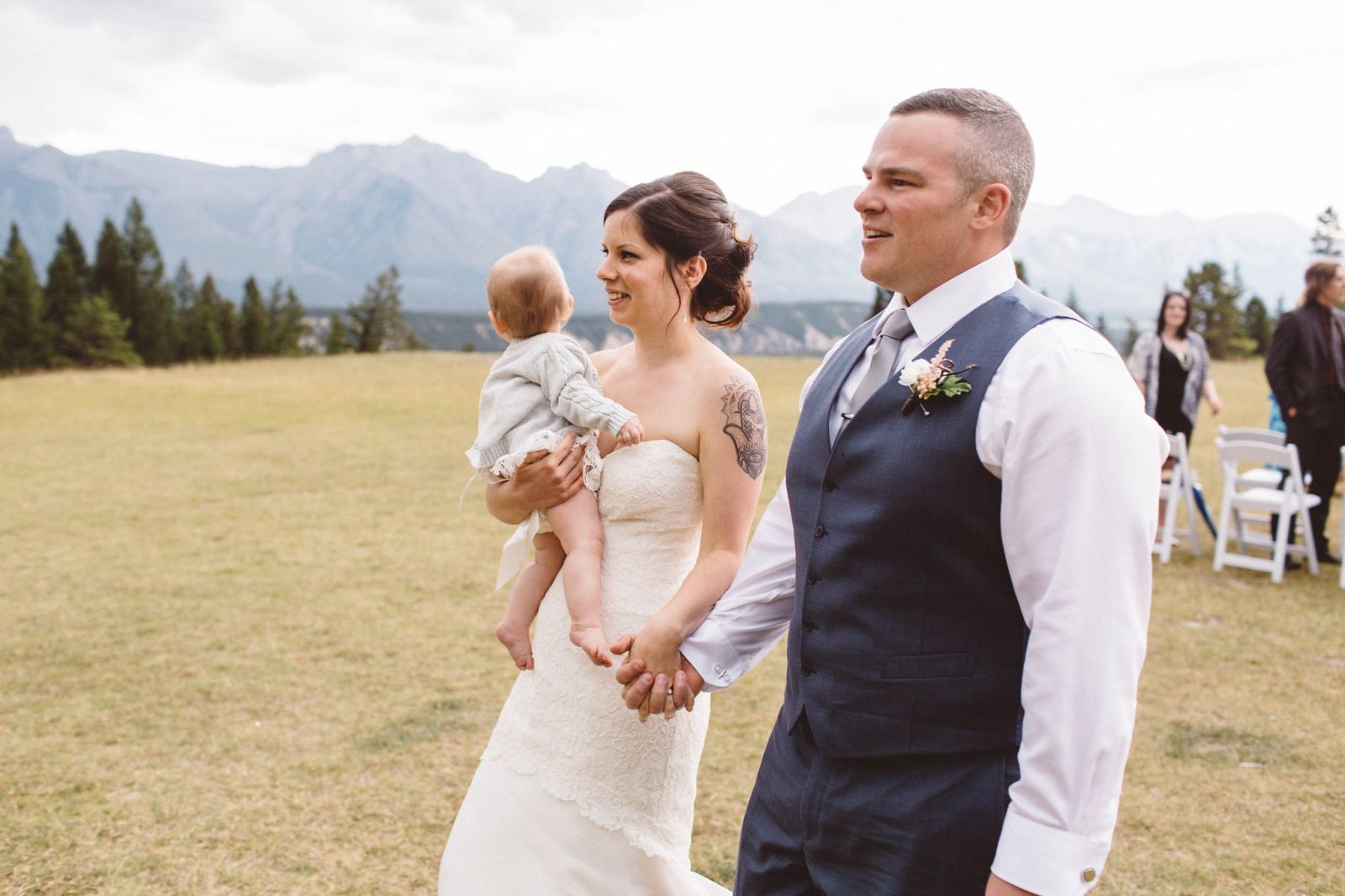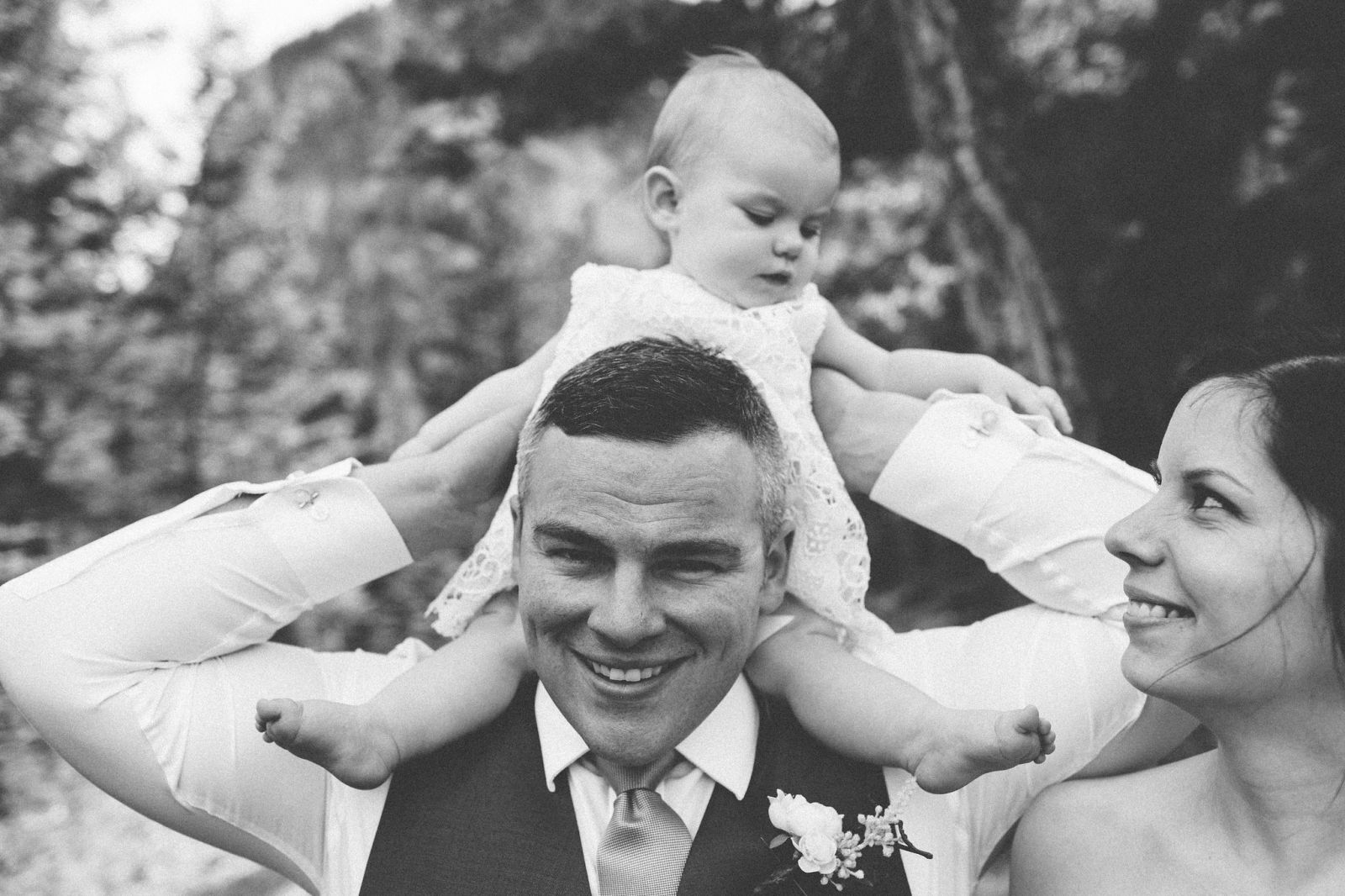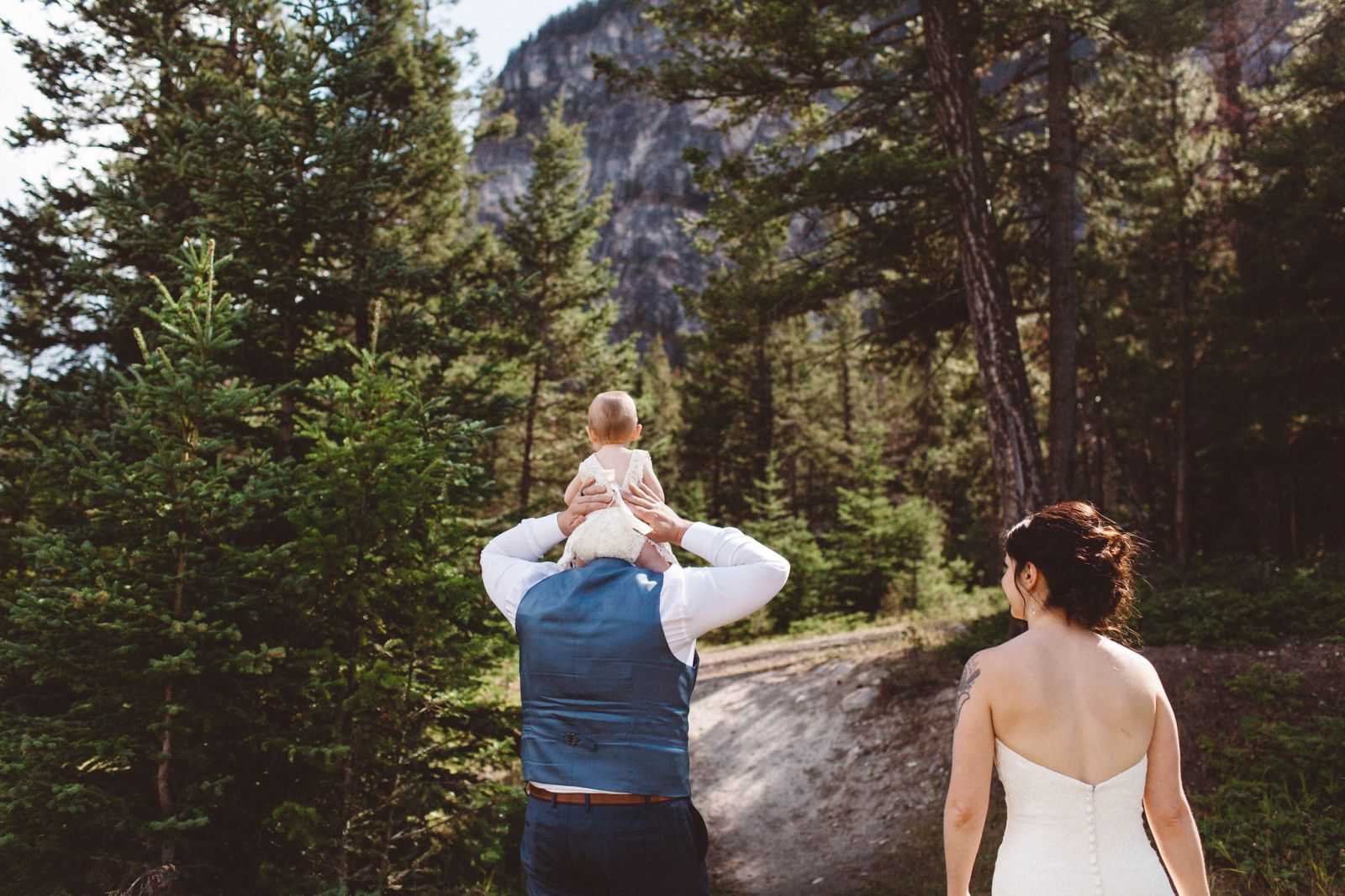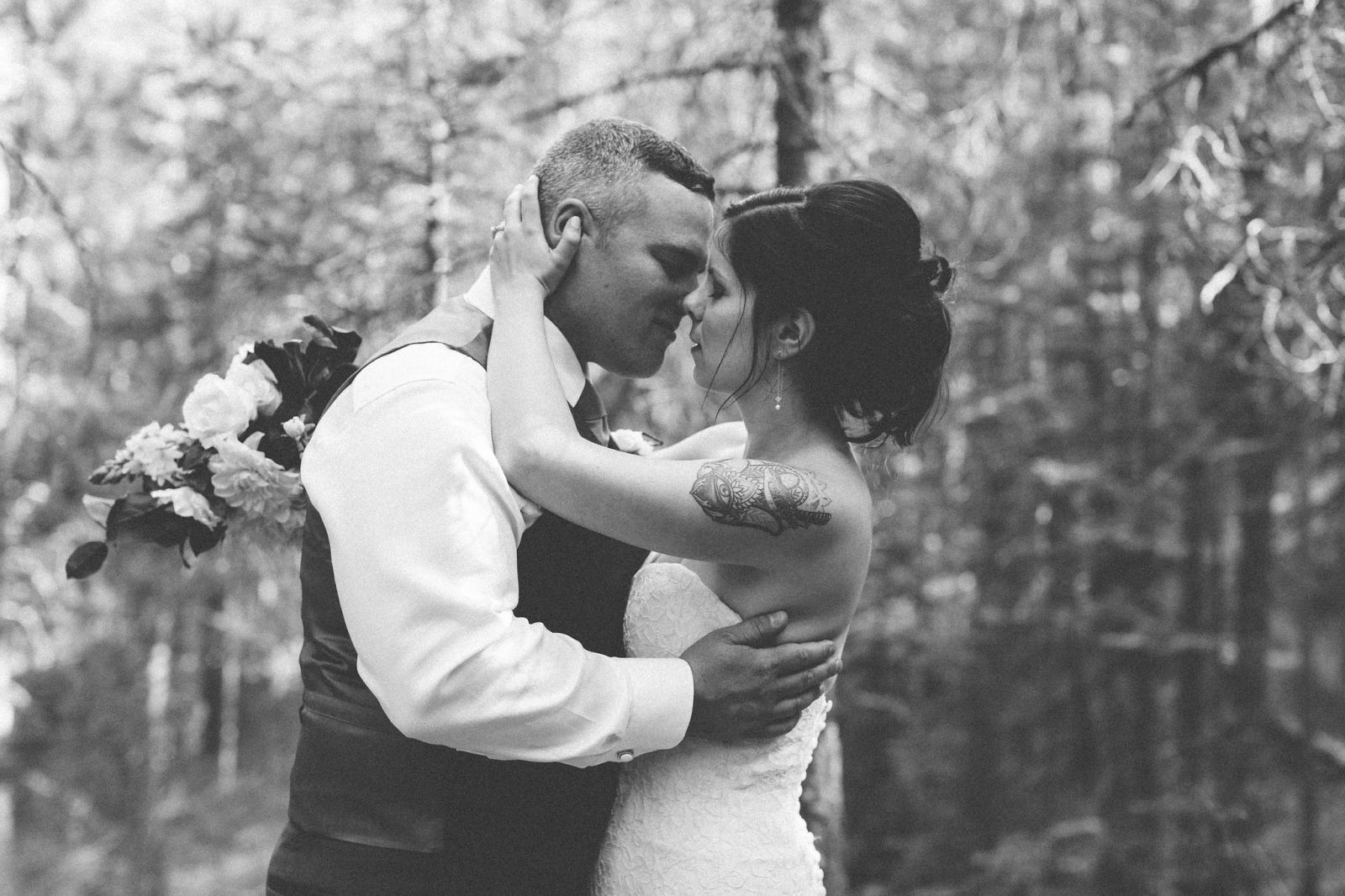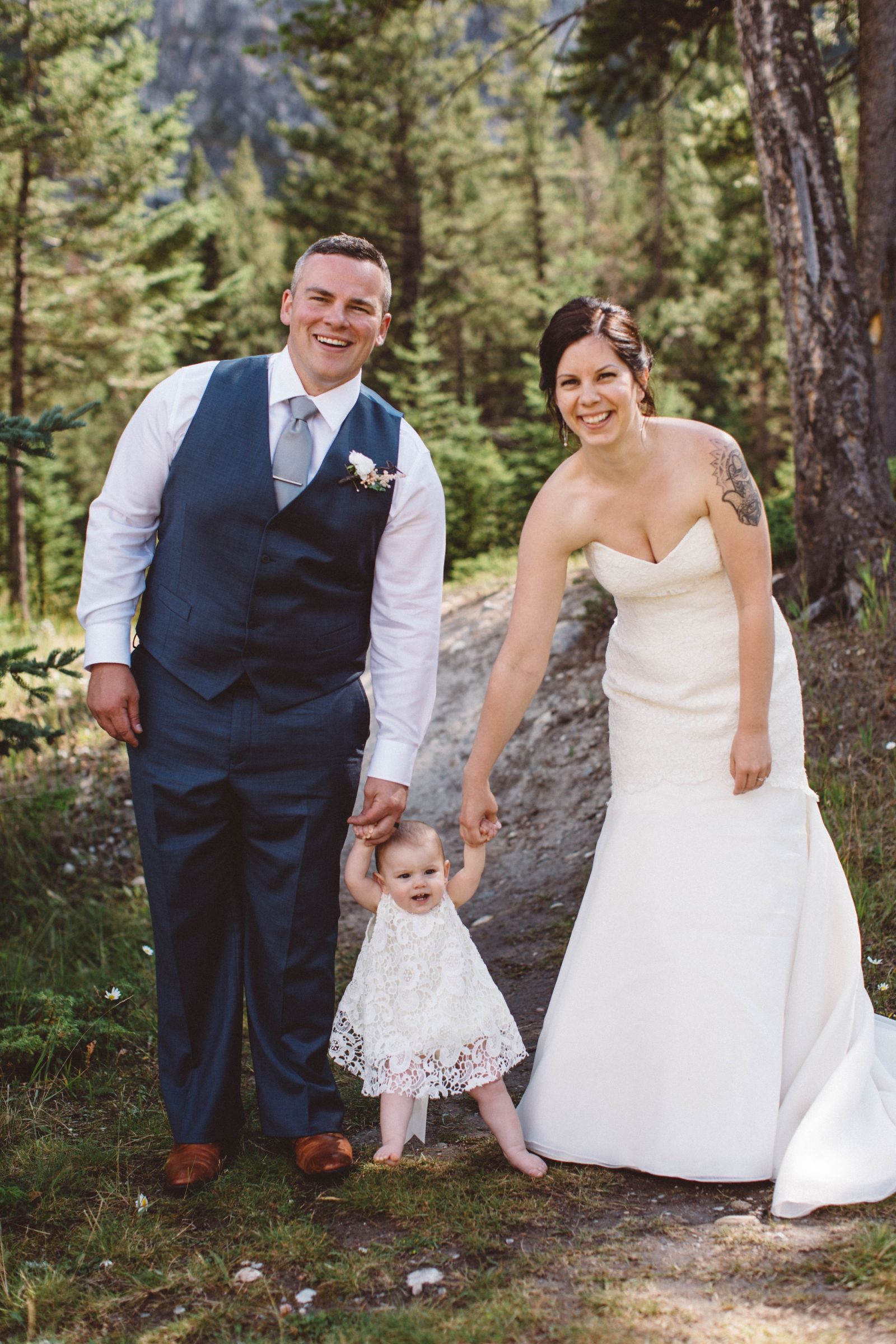 After their Banff wedding ceremony, they headed back to Canmore to celebrate at Silvercreek Lodge and the amazing Wild Orchid Bistro & Sushi Lounge. Of course the food was amazing and they were able to celebrate their new marriage together!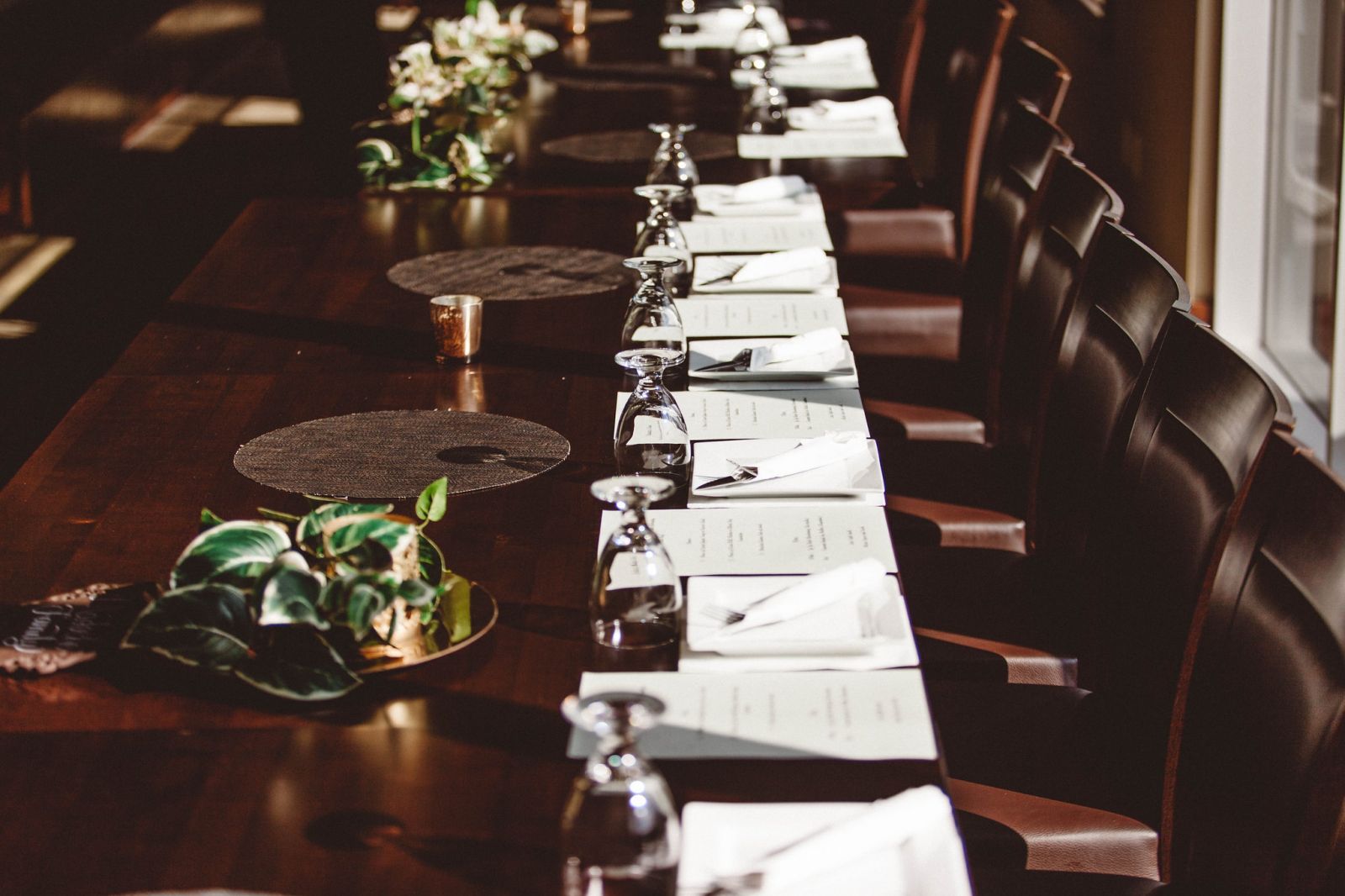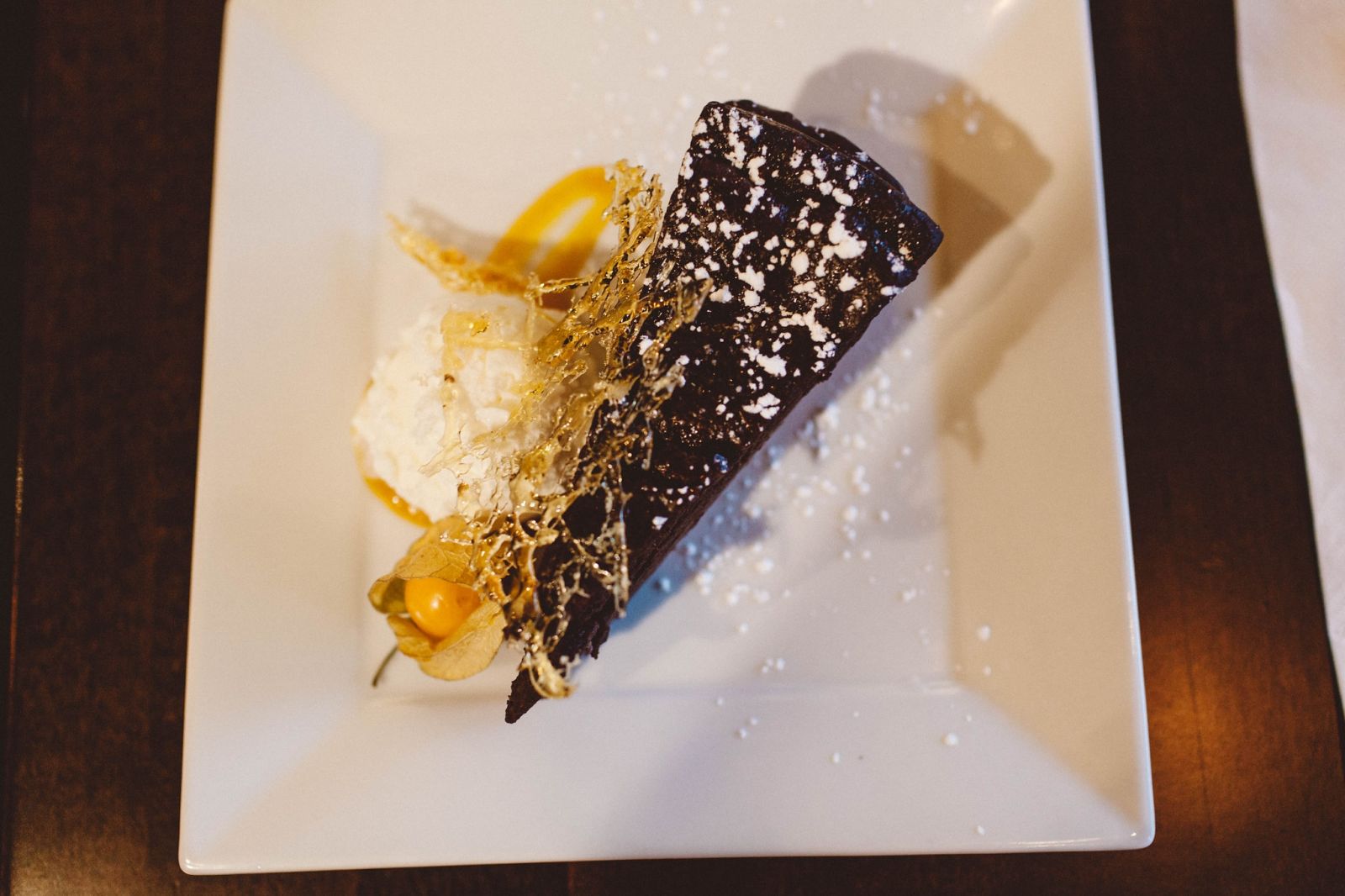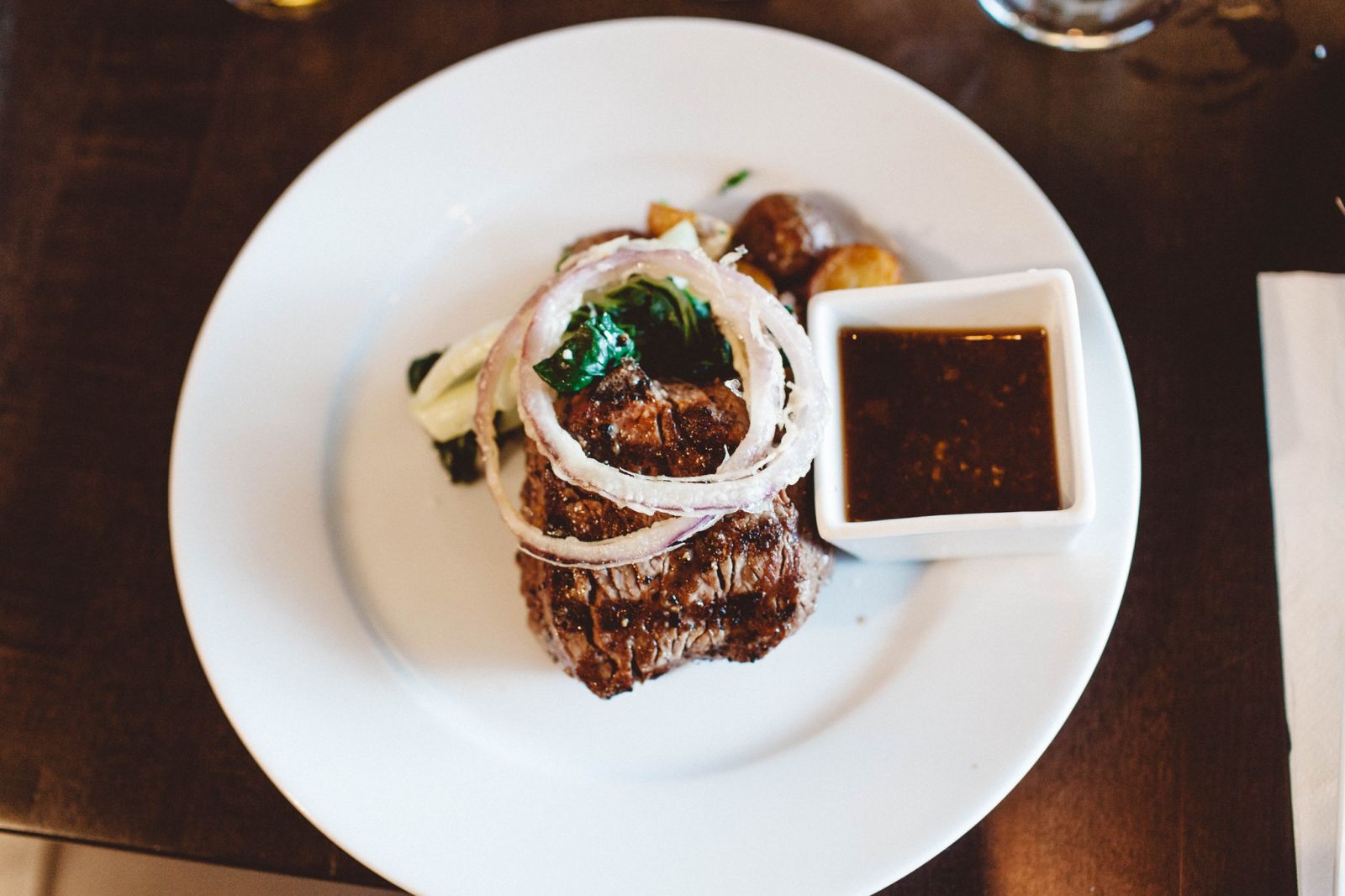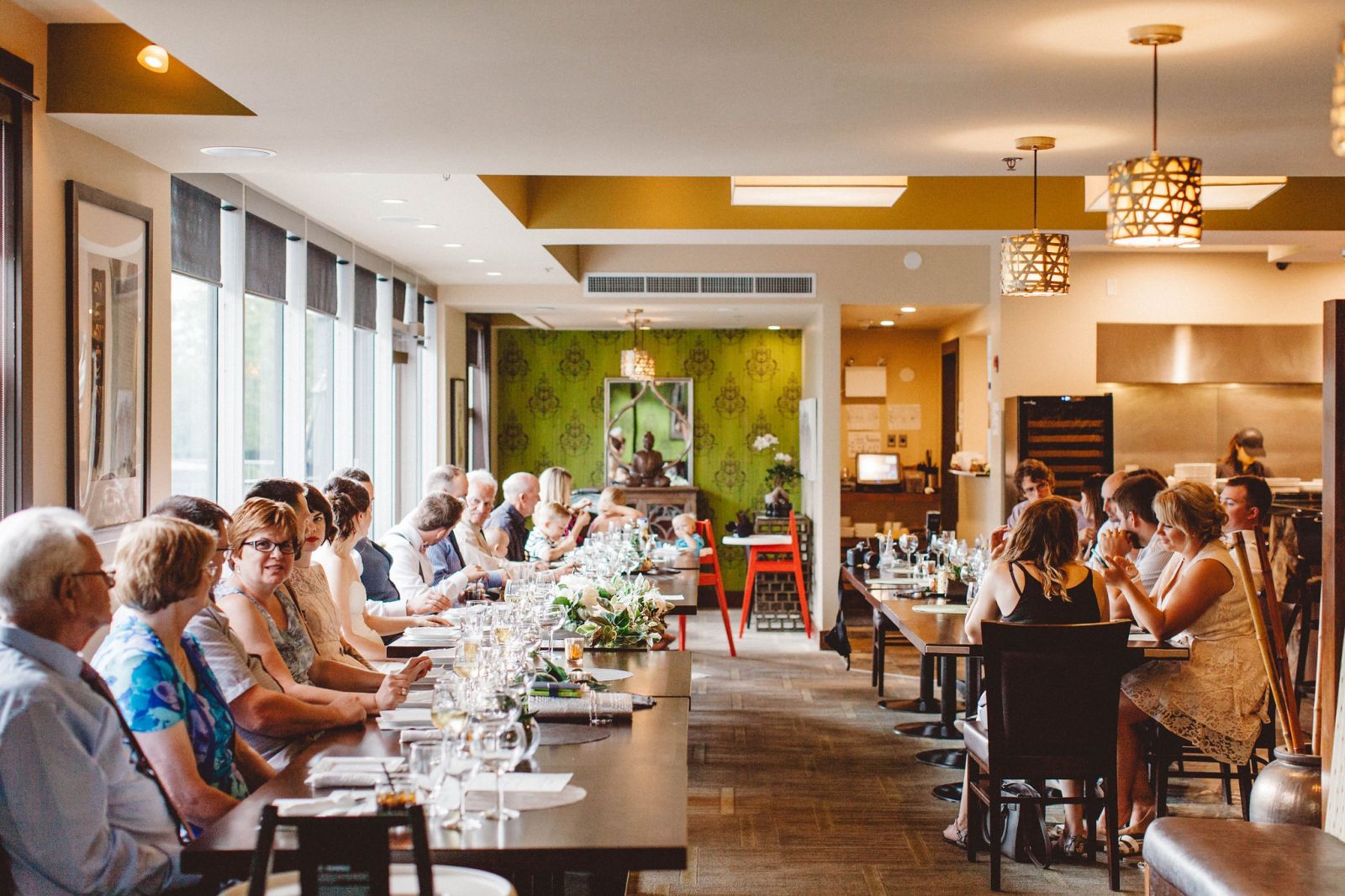 A huge thank you to Edmonton wedding photographer, Michelle Larmand Photography for sharing these beautiful photos with us and letting us share in the beautiful moments of this wedding and lovestory. We absolutely loved every single image!
Michelle Larmand is a member of our recommended vendor list and is an amazing wedding photographer who covers everything from Edmonton to the Rockies and beyond. You can see more of her work over on her profile and be sure to read one of my favourite articles about her covering her incredibly romantic photos here.