Jennifer and Paul are originally from Ontario but moved to Calgary for work and love (we'll get into that part of the story later) and quickly fell in love with the Rocky mountains just outside their doorstep. As they planned their wedding they wanted to make sure their wedding day was as memorable and exciting for all of their travelling guests as it was for them, and what is more memorable then an elegant and intimate mountain wedding? They chose Murrieta's as their reception space after dining there on their engagement weekend away in the mountains. It truly was the perfect location with the most amazing mountain views for an already stunning Canmore wedding day. Their amazing photographer, Paisley Photography captured all of the elegance and beauty perfectly and has shared it with us today.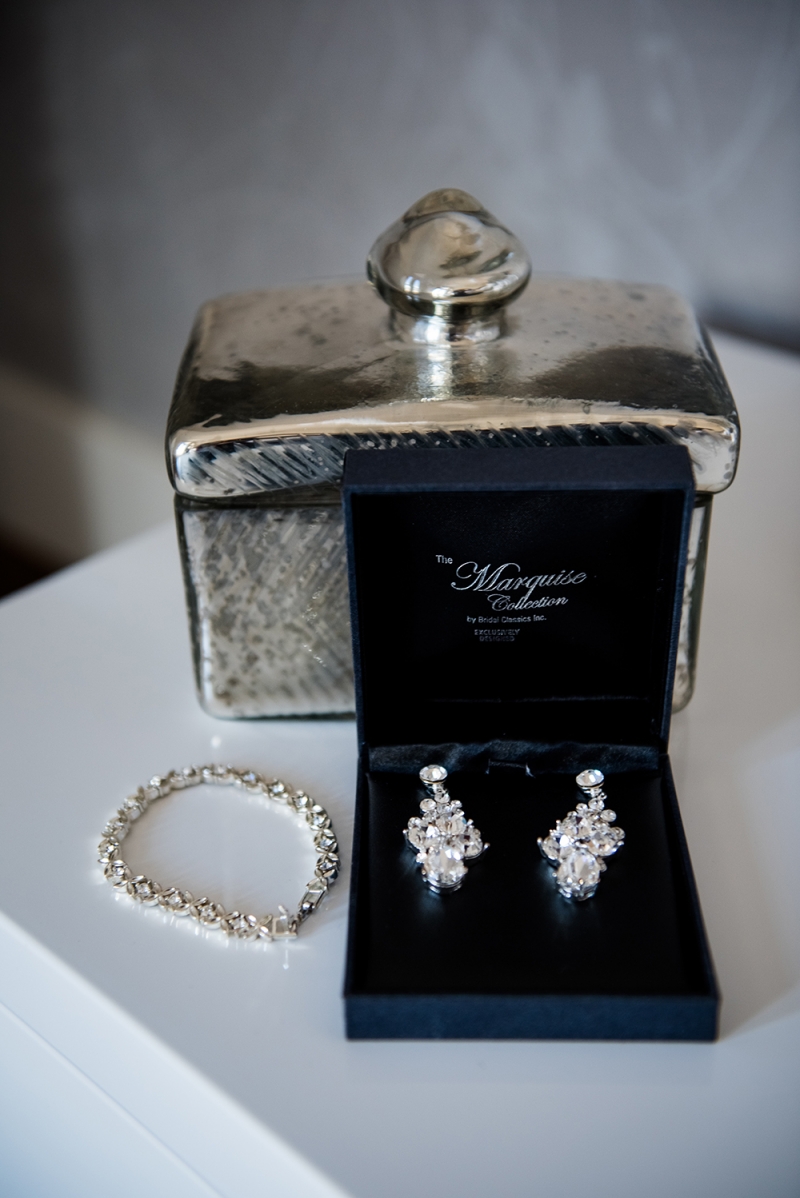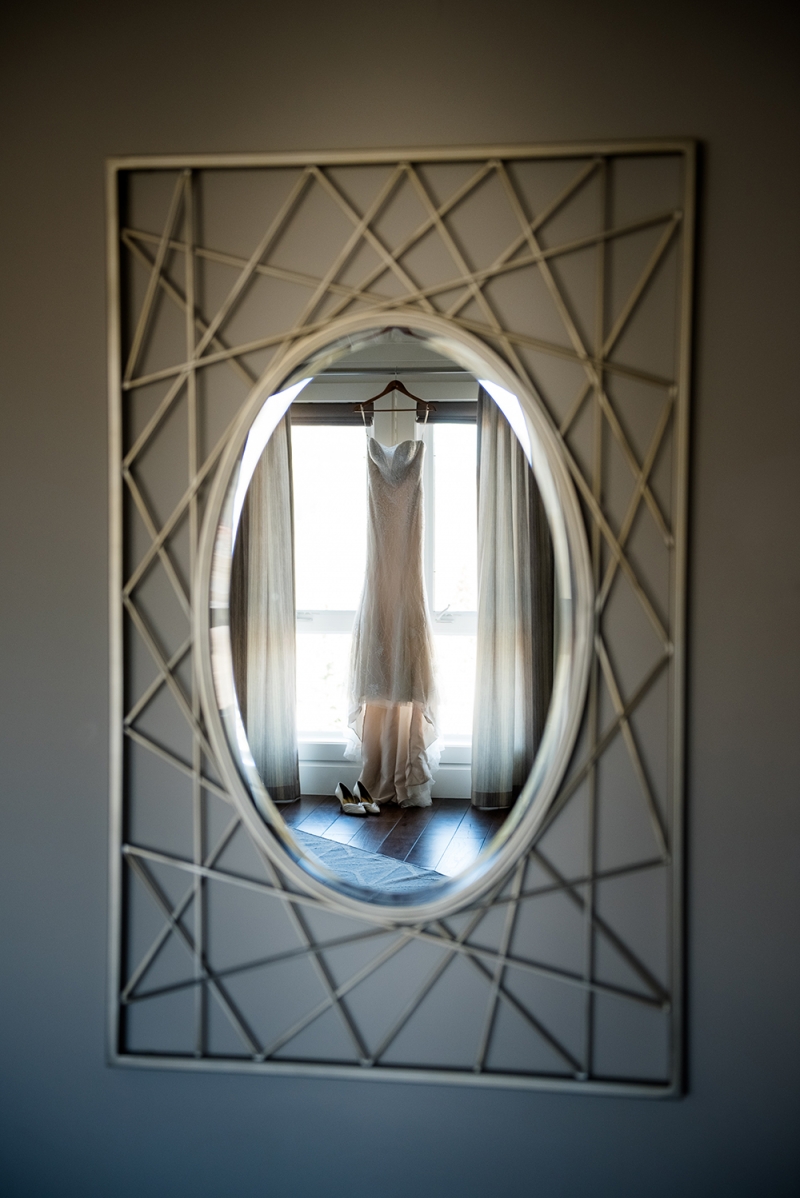 Jennifer has a way with words and she told us her entire love story beautifully, so we're going to let you read about their adventure right from the bride herself:
Our love story began back in Ontario where we were both living at the time. After being frustrated with the online dating scene, I, Jennifer decided to let my Match.com profile expire, only to discover later that it actually auto renewed. I considered this a sign and gave online dating one more shot. It was shortly after this that I stumble across Paul's profile and thought he was pretty handsome. I ended up making the first move sending a "wink", and two weeks later we met for the very first time for coffee. Date zero as Paul calls it. From that moment on it was a whirl wind, can't-get-enough-of-you romance until Paul and his pooch Huxley moved across the country to Calgary. After three months of being apart Paul decided that I was the ONE and he couldn't live without me. So began a one year long distance romance until I packed up bags and followed my heart out west. It was here in Calgary that we built our lives together, got engaged and started planning our dream mountain wedding.​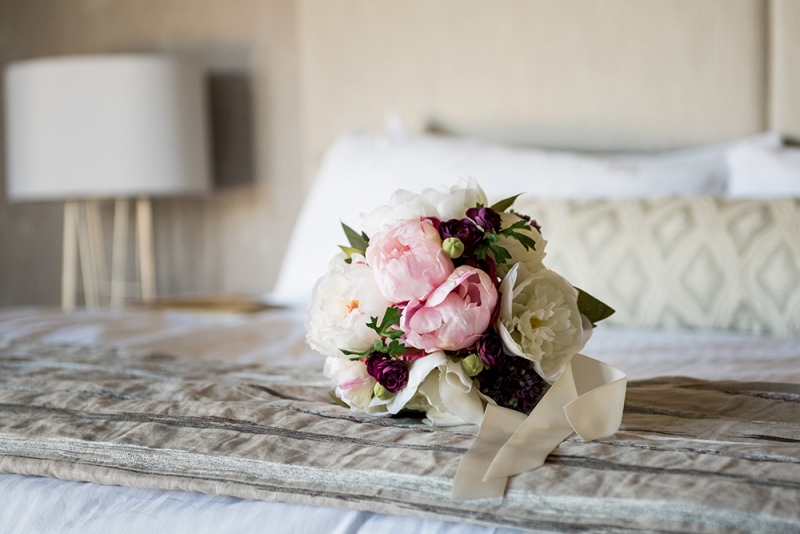 And of course we also needed to know their engagement story:
We had dinner plans with family one evening, which we were already late for. I had run out to the car to put something inside and came back in and walked around the corner to see Paul on one knee with Huxley sitting beside him. I saw Huxley first and knew something was up because our very active pooch never sits still. I still to this day don't remember exactly what Paul said to me, as I was so completely shocked. The whole thing was one big planned event that I had no idea about. The dinner with family was a decoy so we could drop off Huxley, our dog, for the weekend so Paul could whisk me away to Canmore for a romantic celebratory escape. My parents were also on FaceTime, as Paul had asked my Dad ahead of time, so they were on standby waiting to celebrate with us across the country. ​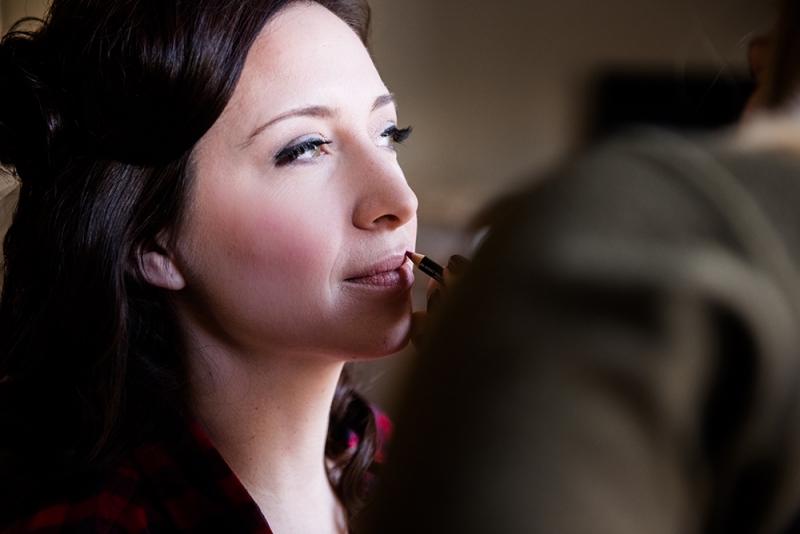 The bride and groom spent the morning getting ready at the Grande Rockies Resort where Jennifer had her makeup artist, Robyn Kirkpatrick and Canmore hairstylist, The Pretty Haus come and help her get ready in her own suite. Their photographer arranged a special first look in the penthouse suite at the Grande Rockies Resort and it was an emotional and intimate moment for the two of them that they will never forget.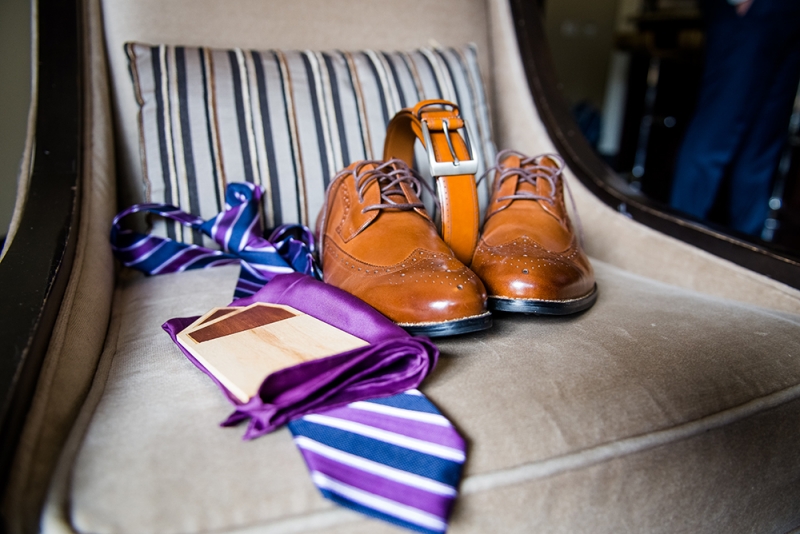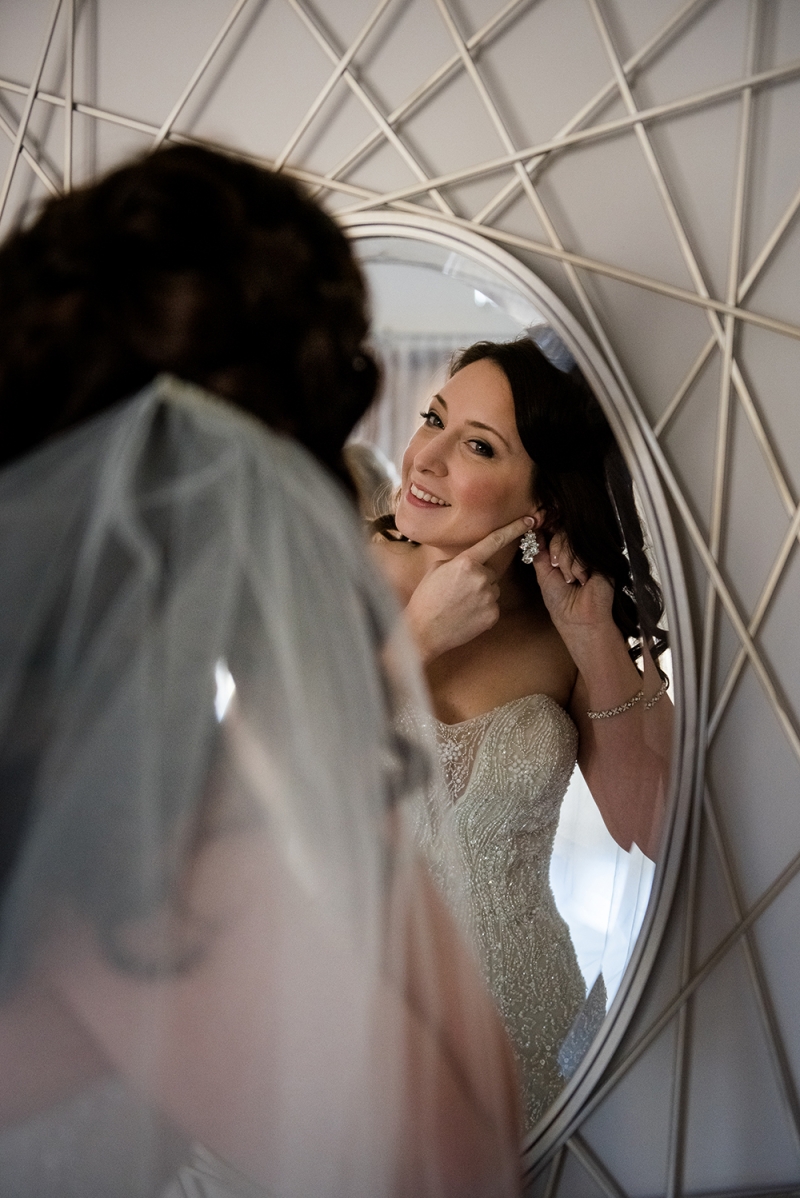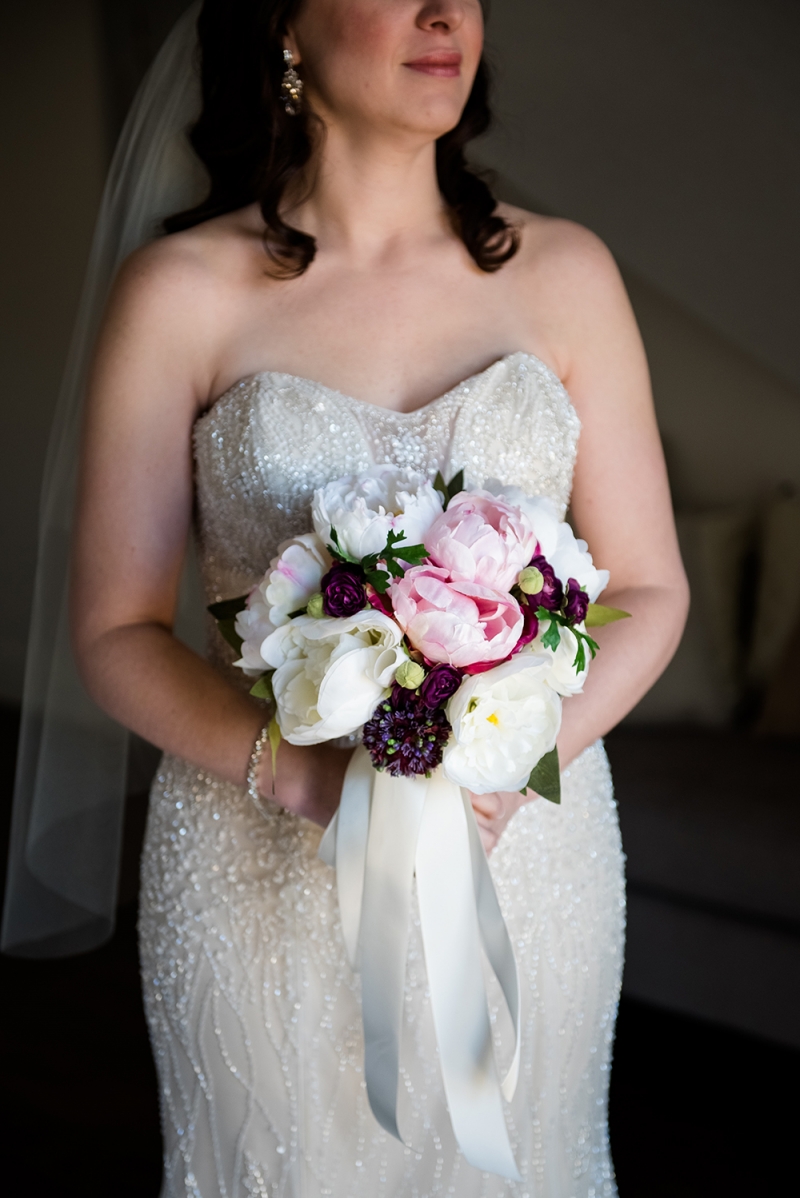 The bride's stunning peony bouquet was designed by F2 Floral Fashion. The weather was still frigid in March and peonies weren't in season quite yet, but with the help of f2 Floral's incredible artifical flowers, know one needed to know that, and the bride didn't have to worry about damaging her flowers during photos outside. Brilliant!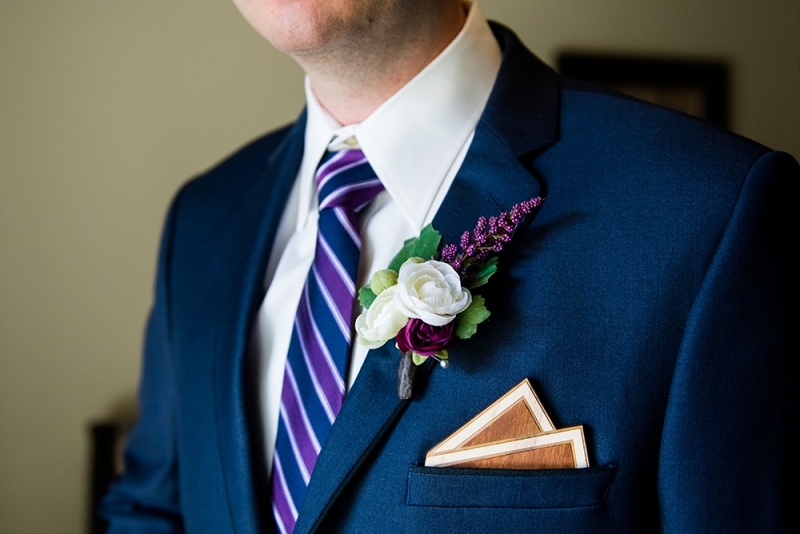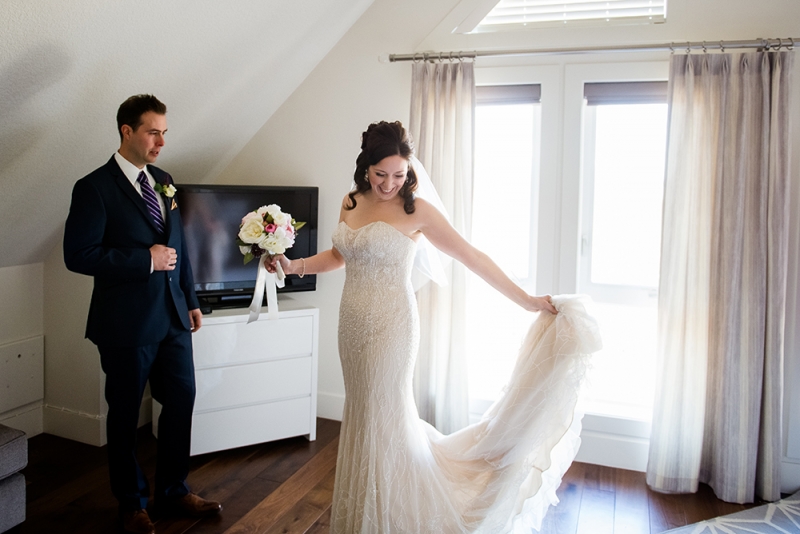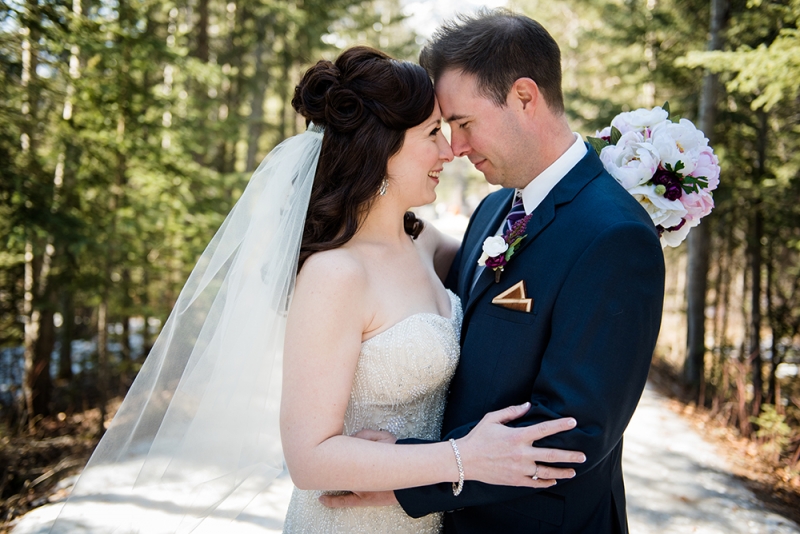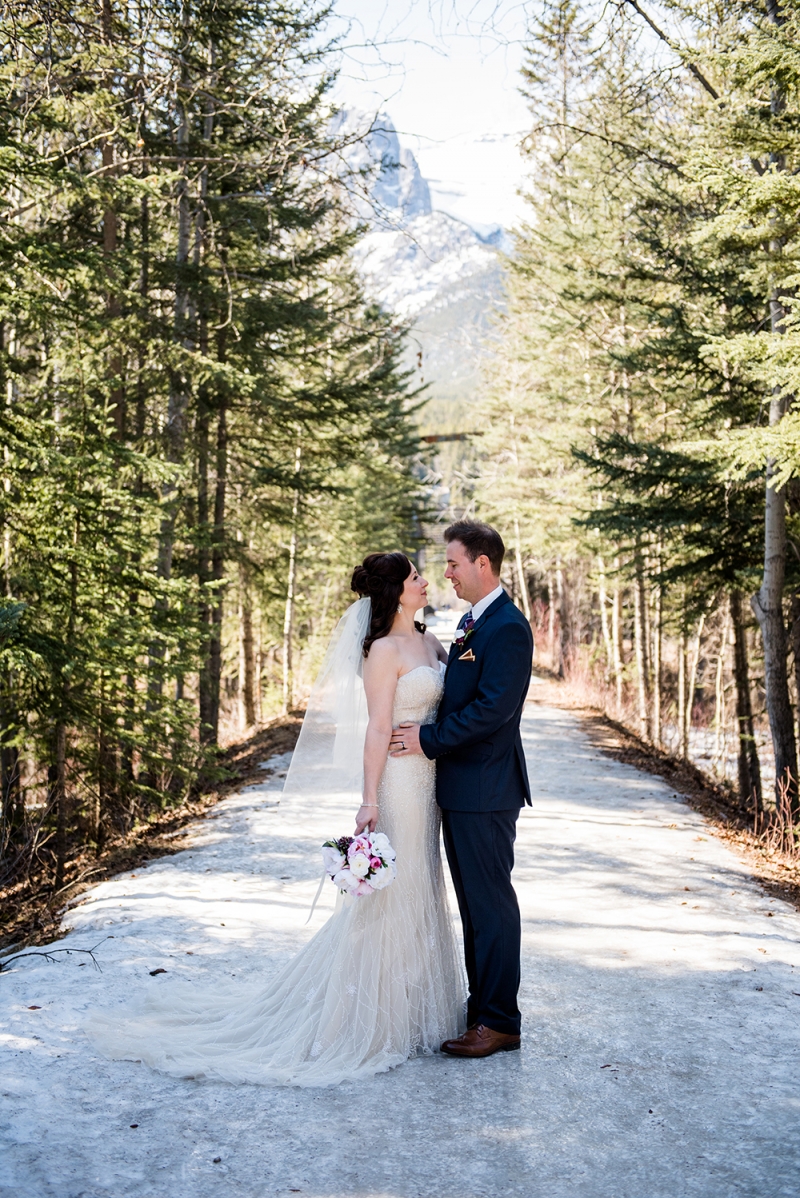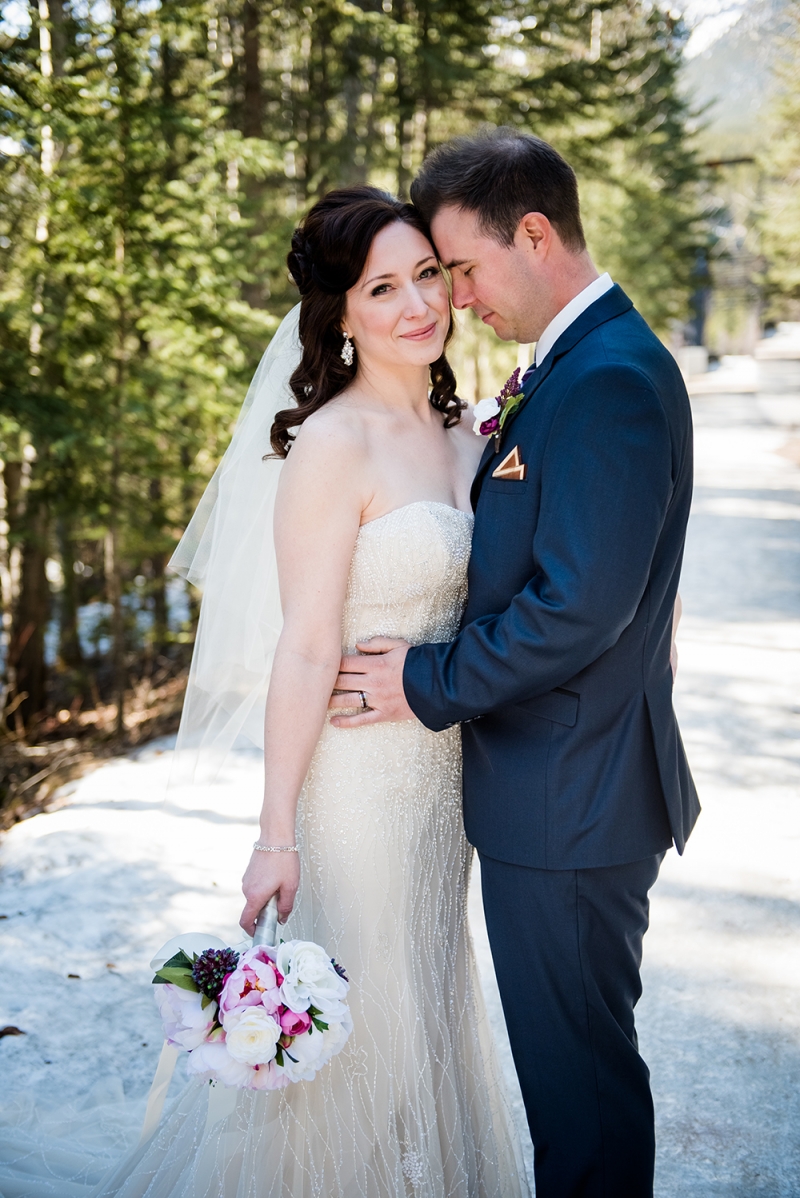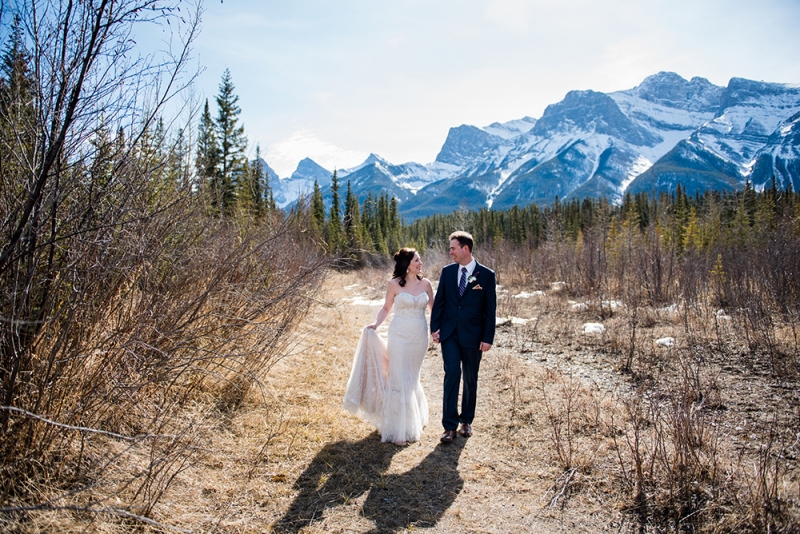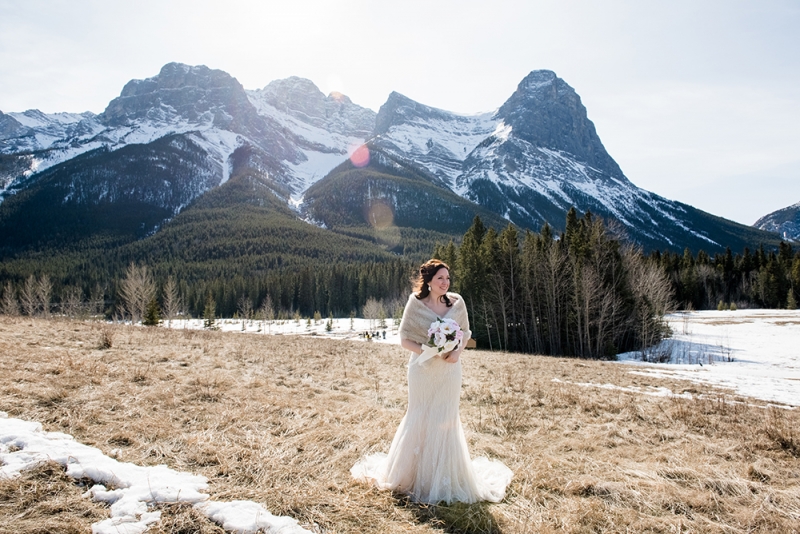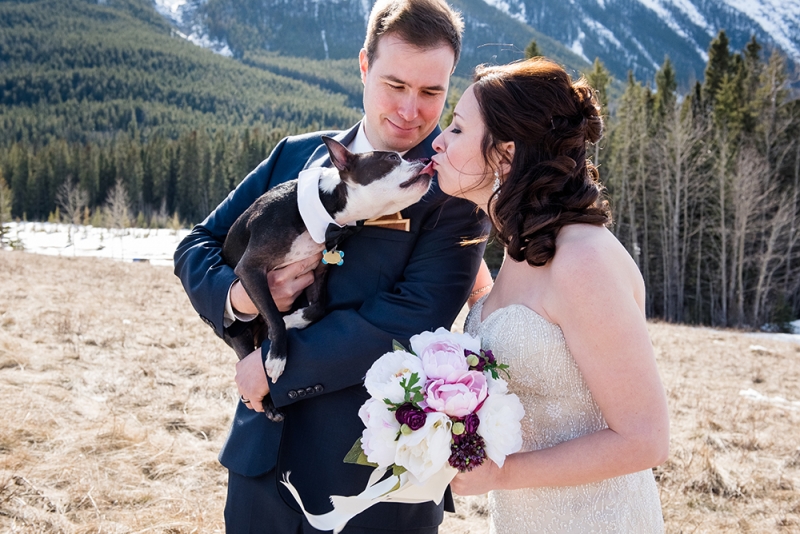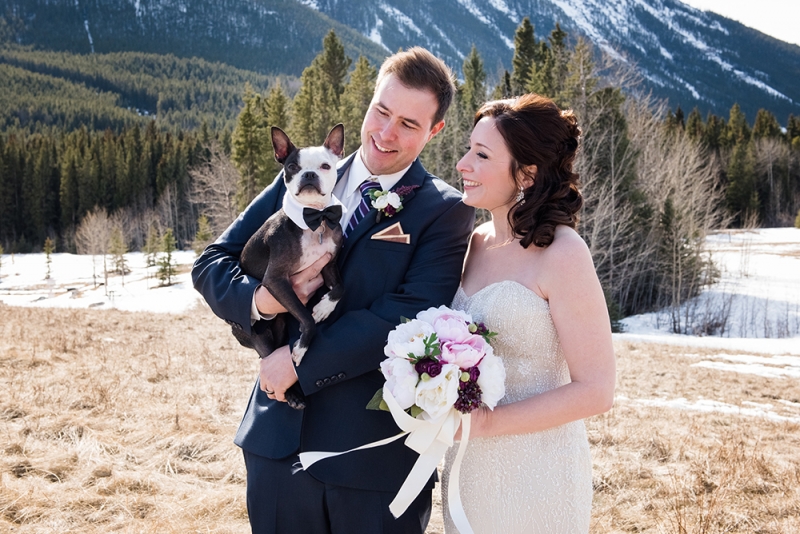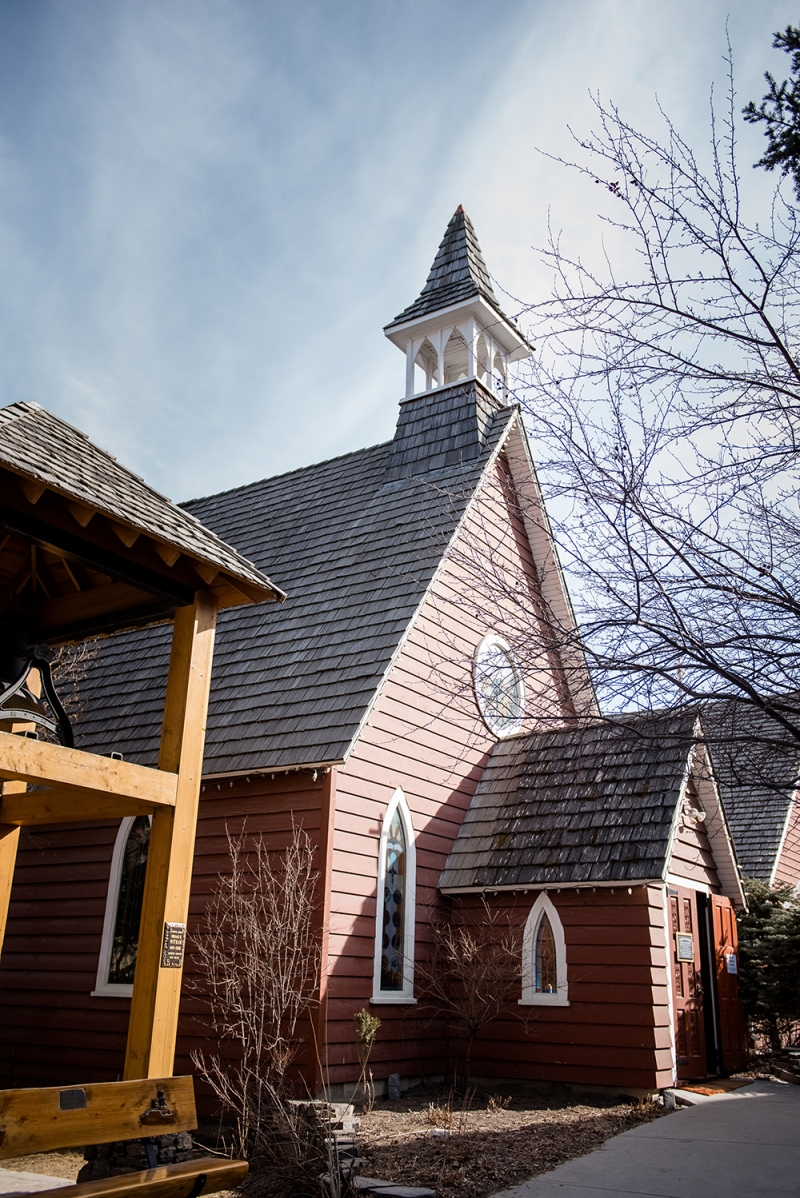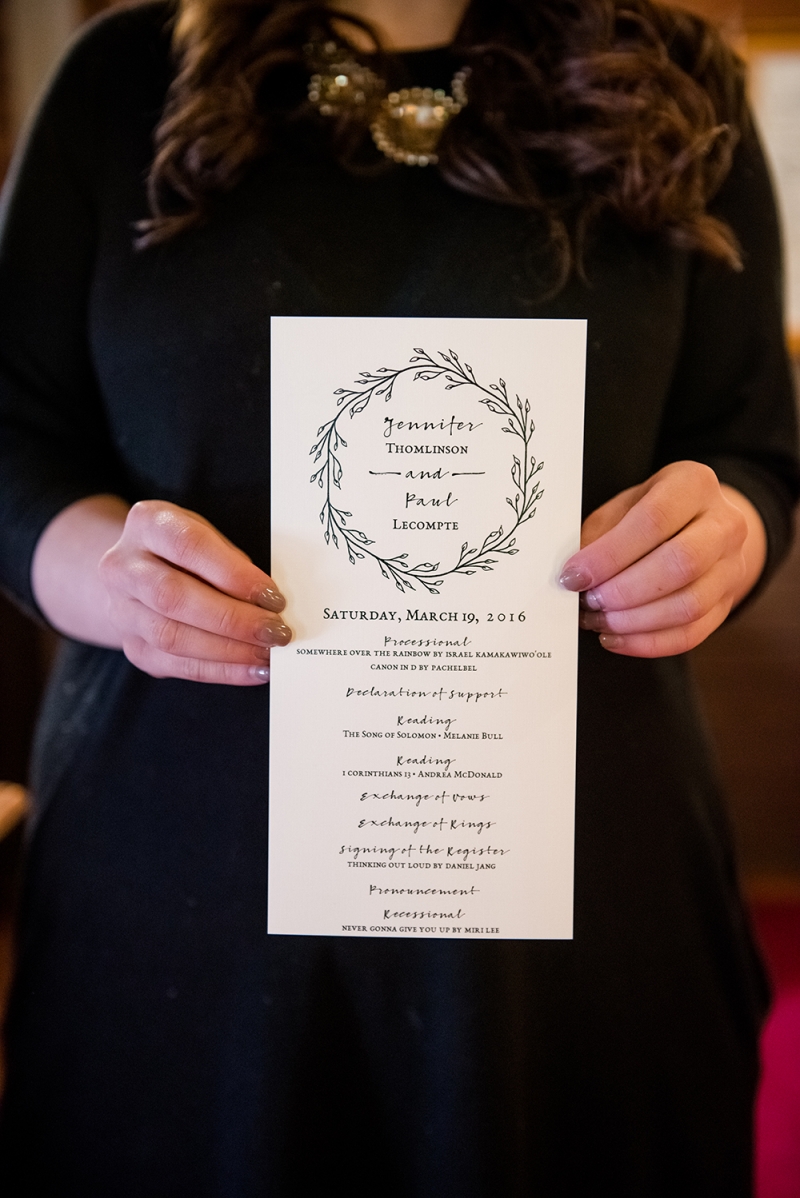 The elegant wedding ceremony was held at Canmore's St. Michael's Anglican Church. St. Michael's Church was built in 1897 and remains a beautiful landmark and place of peace for the community of Canmore. The classic architecture, stain-glass windows, old-fashion pews and centre-aisle all played a part in the beauty of their wedding ceremony, but it was their promises to each other and the support of their family and friends that truly made the ceremony remarkable.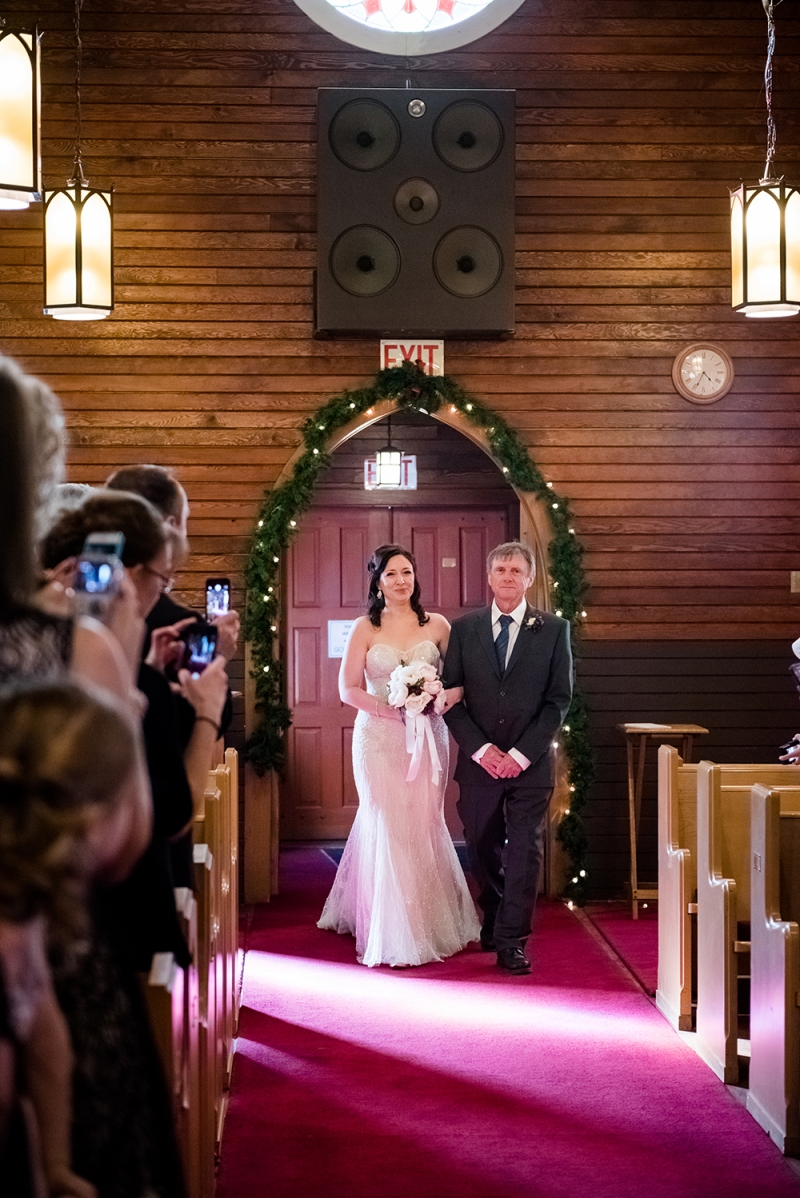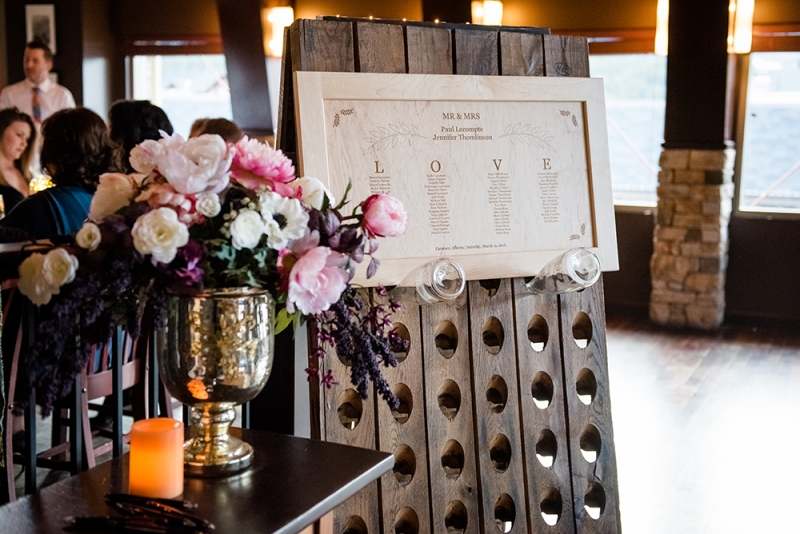 One of Jennifer and Paul's favourite wedding details was this amazing seating chart by King Arthur Woodworking Inc. It was made out of solid wood and had hand engraved names. It was truly breathtaking!
The centrepieces on the long farmhouse style tables were decorated with glass domes that were filled with lush green moss and tiny fairy lights. As the sun sank, the room filled with the glow from the fairy lights as well as the Edison string lights that hung from the ceiling, creating the perfect atmosphere for their wedding reception.
Their amazing wedding planner, Paper Doll Events, also created special custom Starbucks cups for the couple and surprised them with this little detail at their reception. It was the perfect cherry on top of an amazing job done by their wedding planners.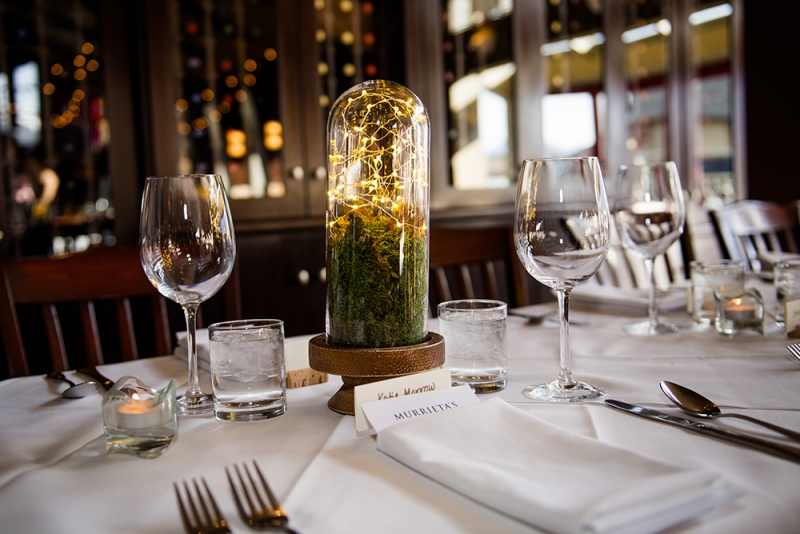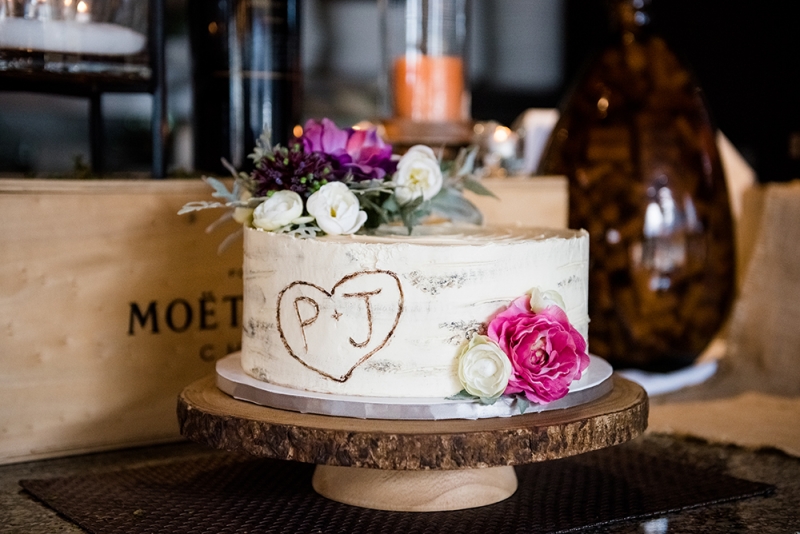 A simple rustic cake from Cake Creations was topped with matching blooms and the adorable carving of their initials in the side.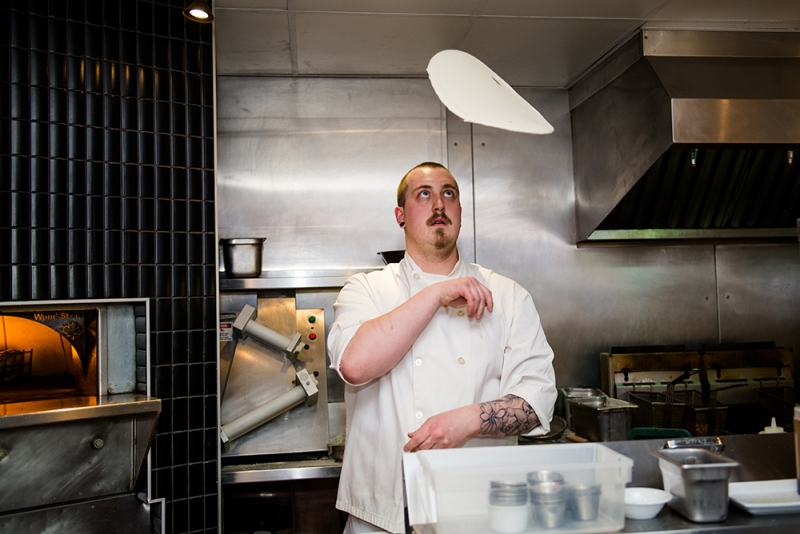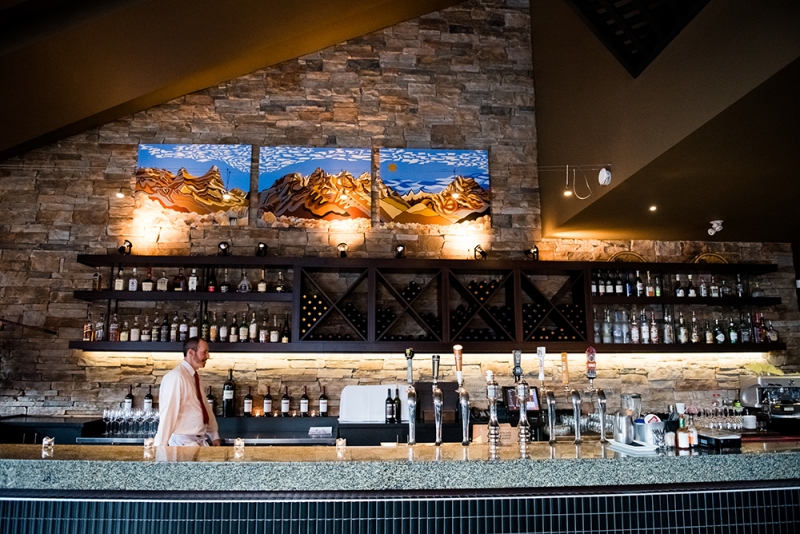 Guests dined on amazing food from Murrieta's Bar & Grill, which is well-known in Canmore for it's amazing cuisine, and to top it all off, guests received hand-tossed pizzas from the restaurant as wedding favours.