Summer in the mountains has been absolutely amazing and incredibly hot this year, and summer continues to show-off the wonder and beauty of mother nature with absolute perfection. Today we're heading out to a beautiful June wedding at Emerald Lake Lodge near Field, BC with Michael Buckley of Photoflow.
There is something spectacular about how incredibly close and majestic the mountains feel throughout Yoho National Park and the turquoise waters of Emerald Lake are almost miraculous in colour. Emerald Lake is truly one of the most romantic and memorable places to get married in the mountains and we hope you enjoy this wedding today!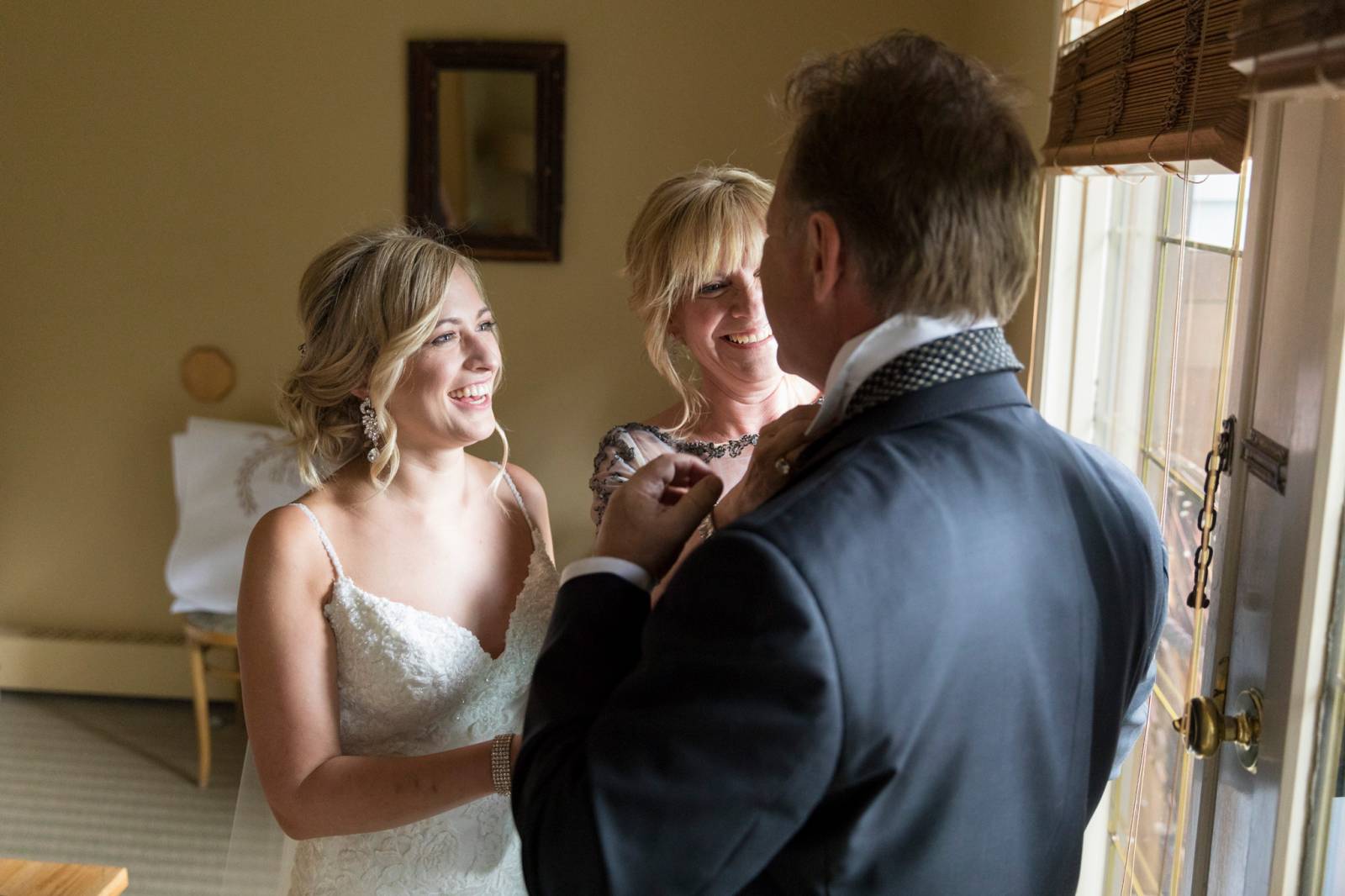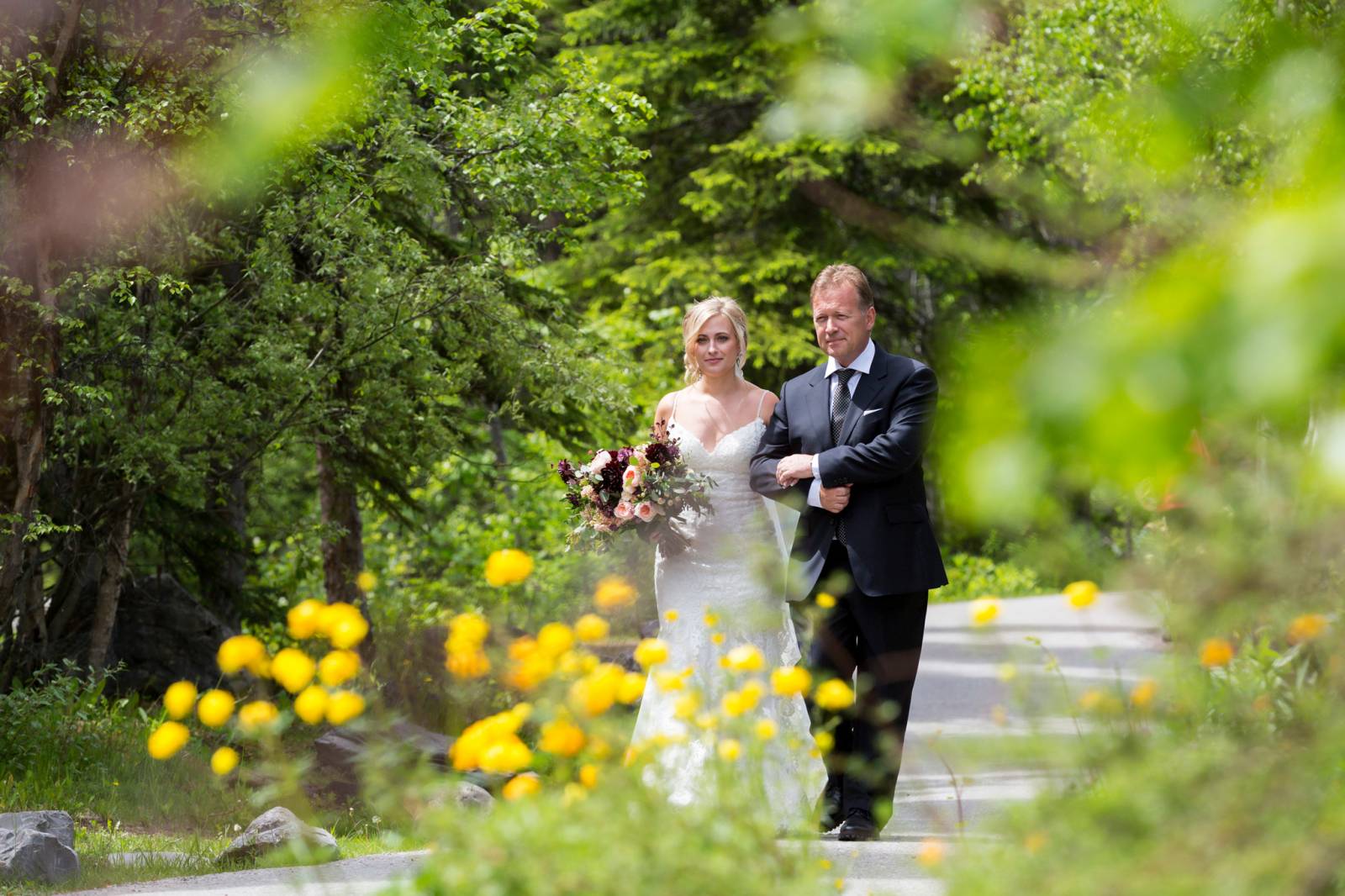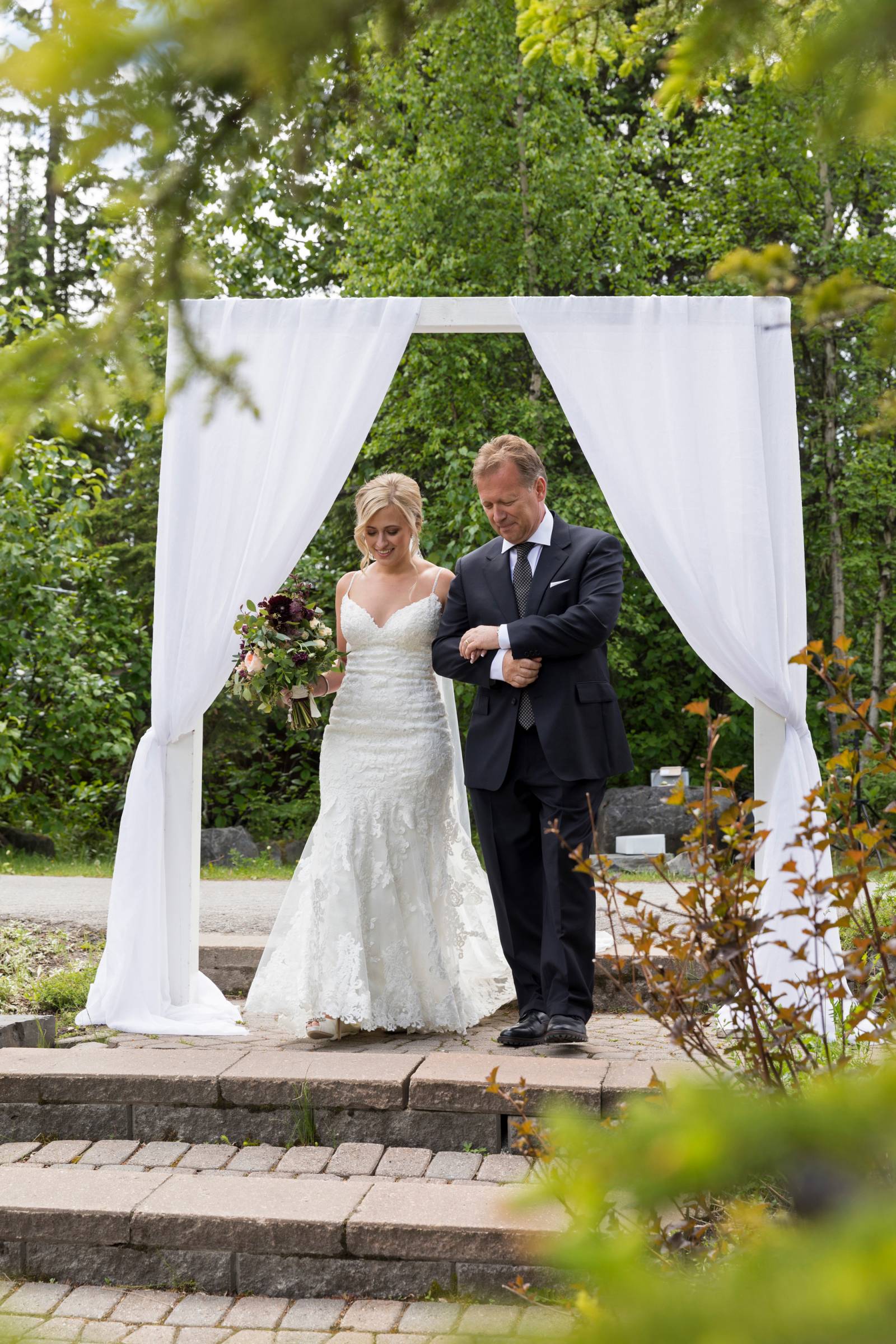 Amanda and Franco made the trip to Emerald Lake from Edmonton and were married in a simple and intimate outdoor wedding along the shores of Emerald Lake with the mountains towering behind them. The wedding ceremony was romantic, peaceful, intimate and incredibly special.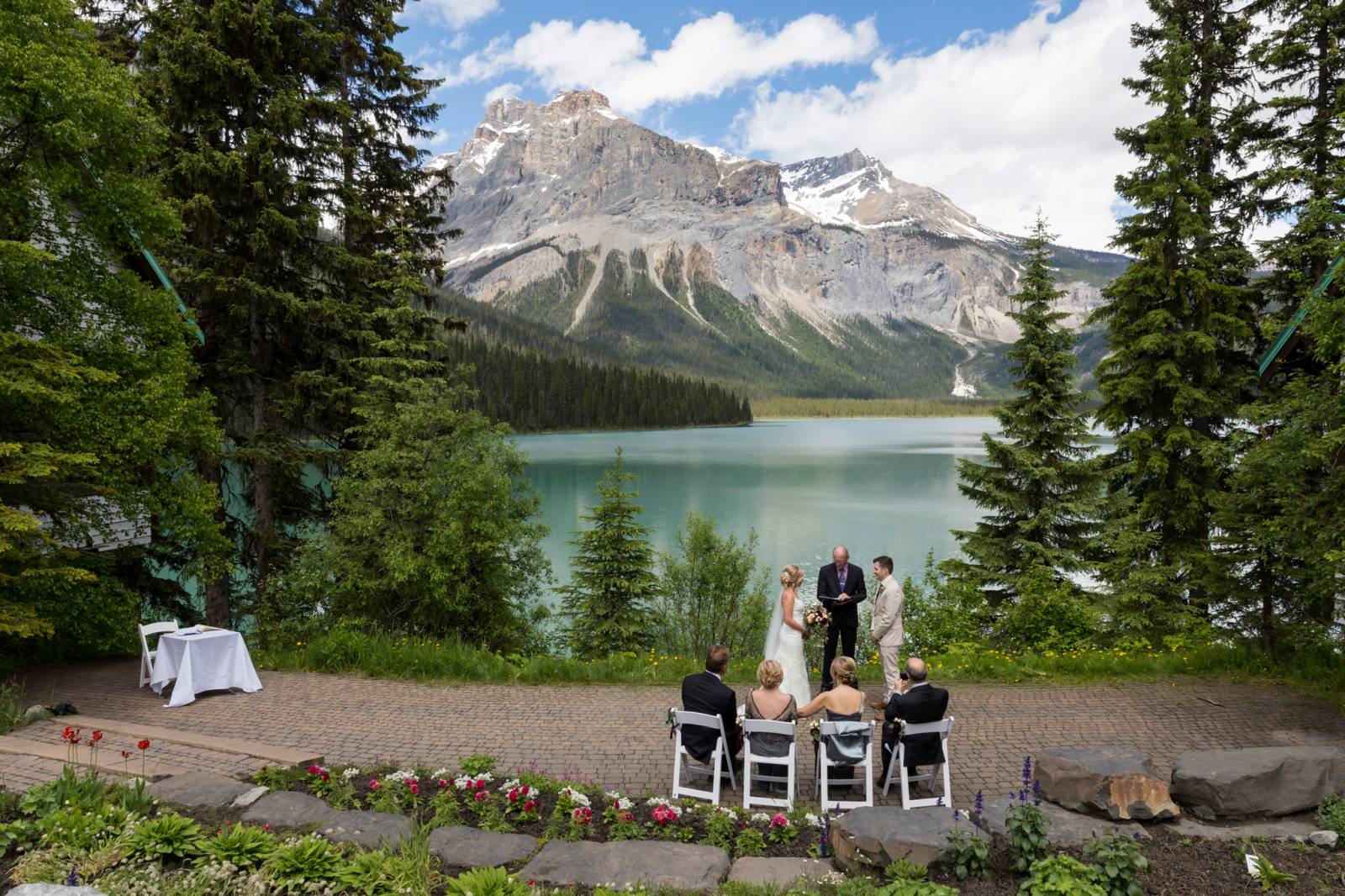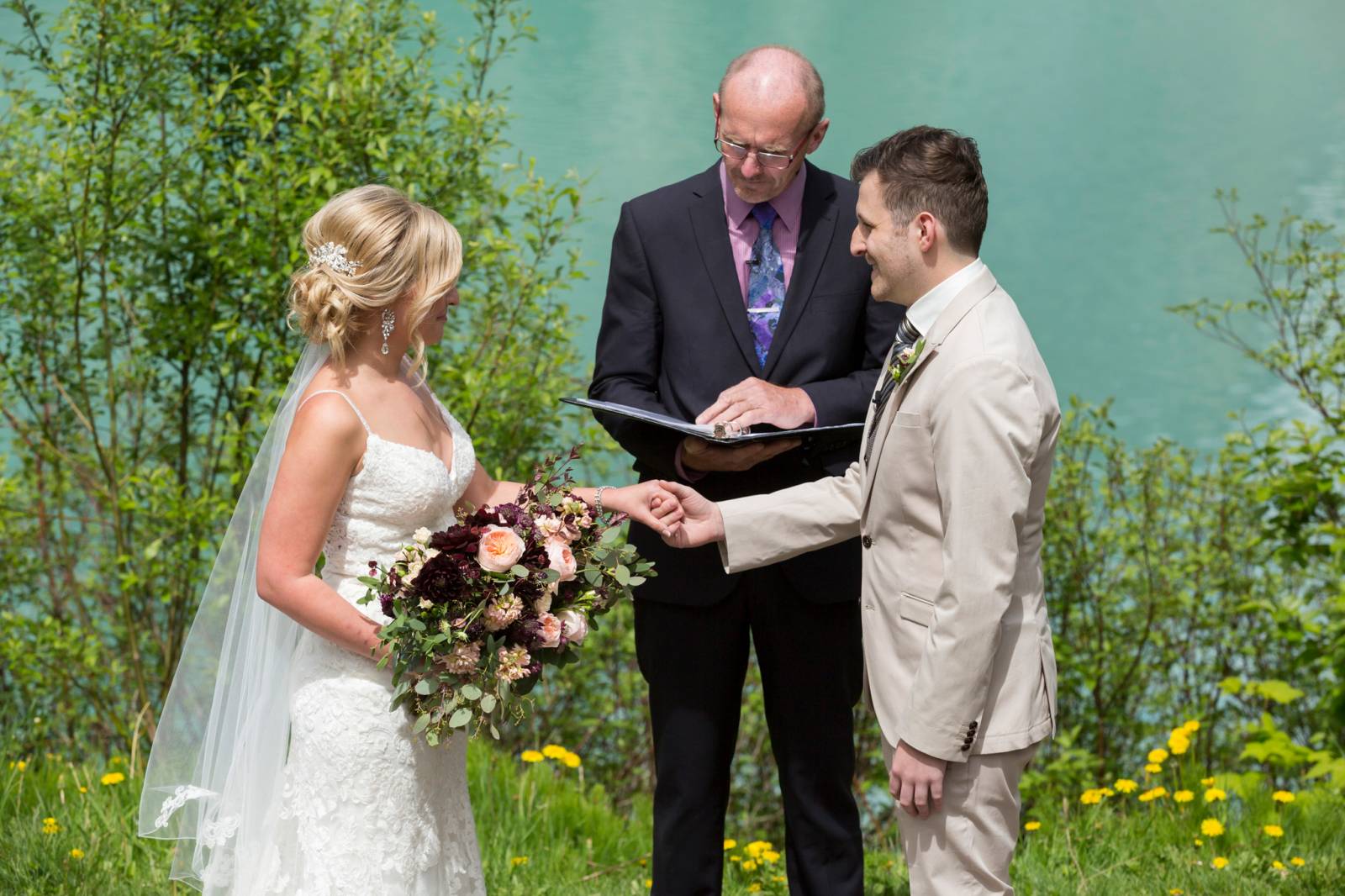 Amanda's bouquet was designed and created by Willow Flower Co. and combined deep rich burgundy hues with accents of light pink and incredible texture for a bouquet that was romantic and natural at the same time.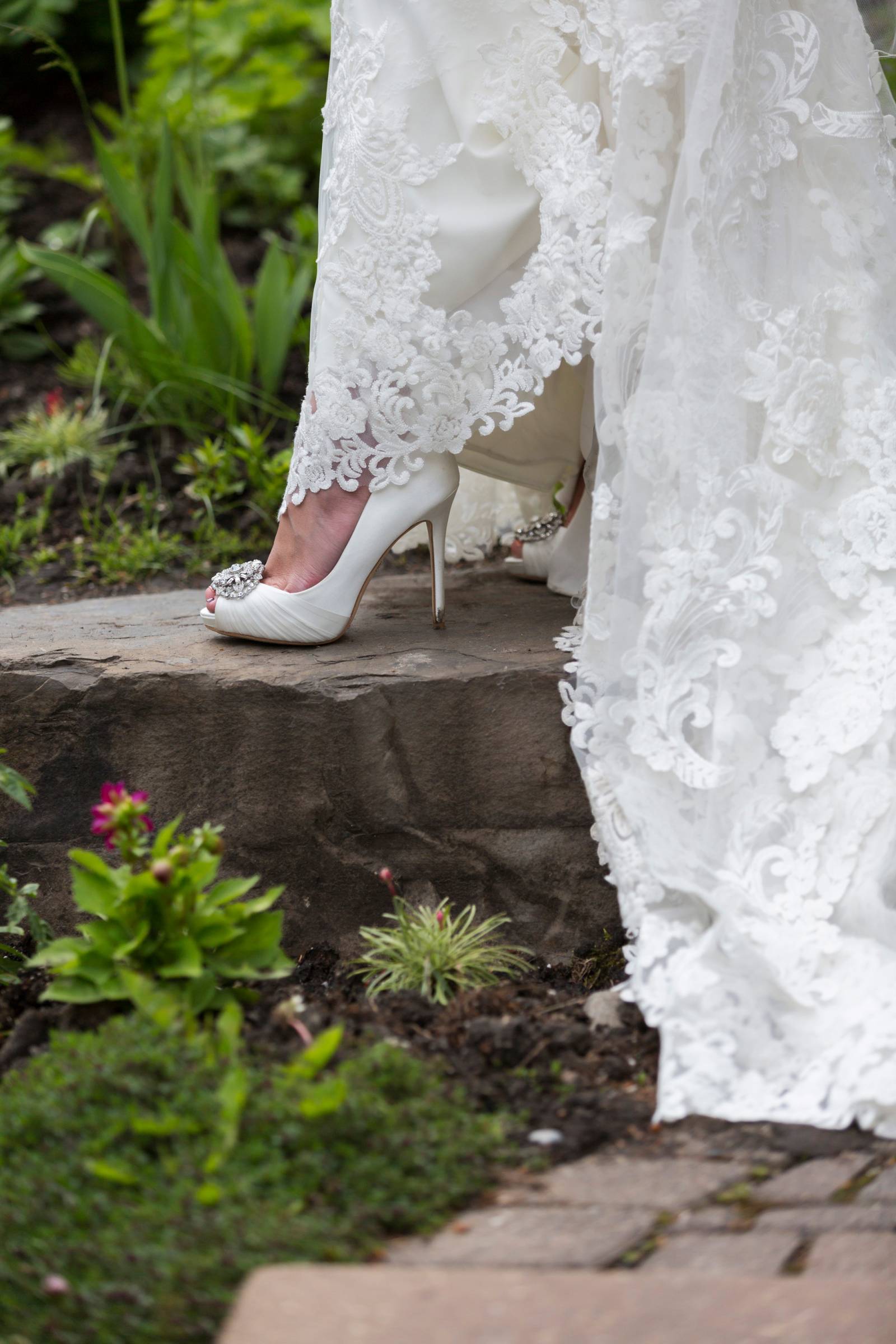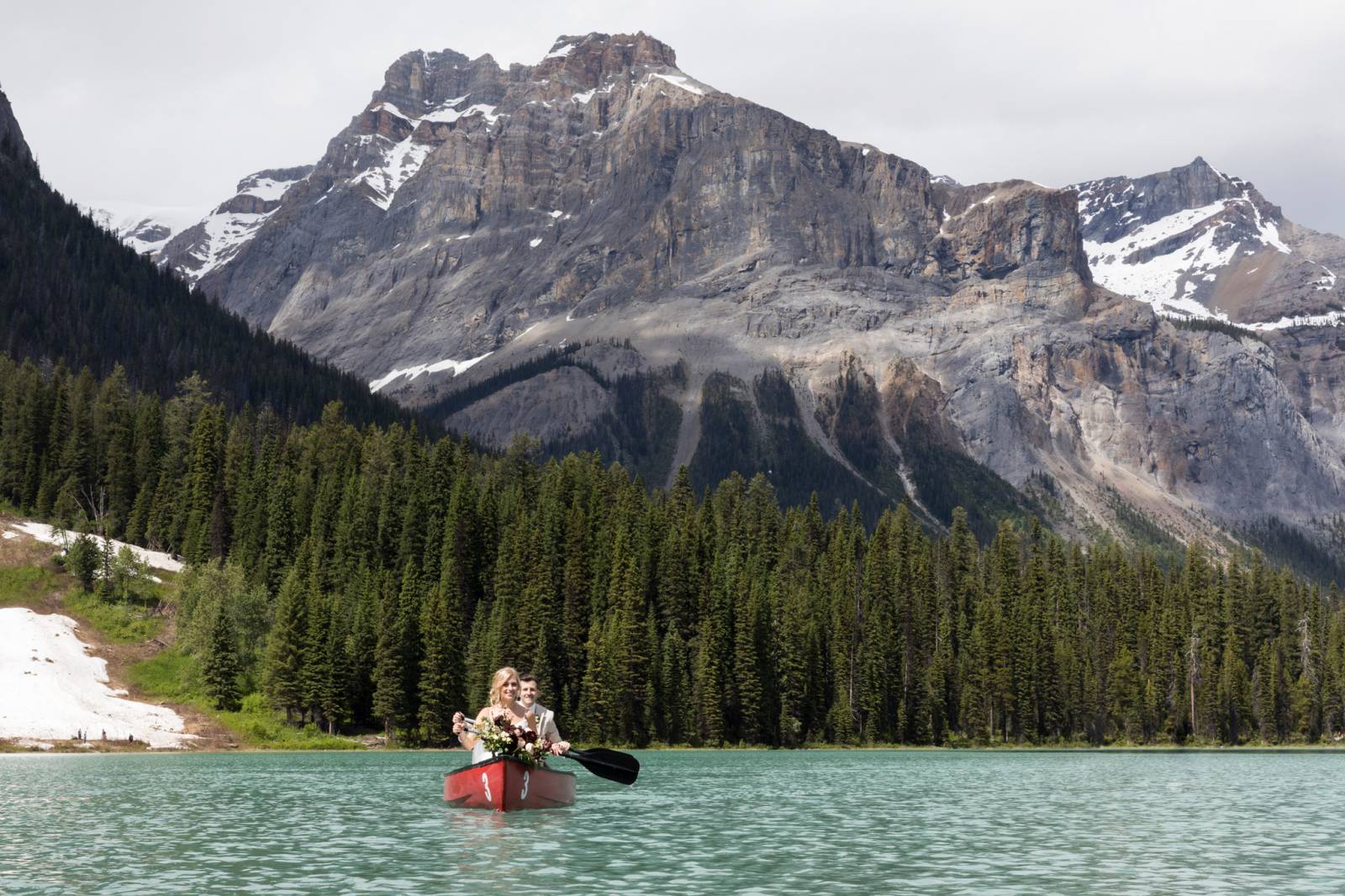 Amanda and Franco enjoyed the beauty of the lake, walking along its peaceful shores and even enjoying a beautiful canoe ride. After taking in the peaceful beauty of the turquoise waters they decided to head out to the Natural Bridge nearby to take in the beauty of this unique feature and work with their Emerald Lake wedding photographer for more incredible photos and memories.
The Natural Bridge is a unique rock feature and amazing place to stop for a quick visit or put on your list for wedding photos. The ancient rock in this area has been carved out by the Kicking Horse River over time to form a natural bridge over the water with a variety of waterfalls flowing around it. It is a magnificent piece of nature and an impressive location to visit or use for incredible wedding photos.